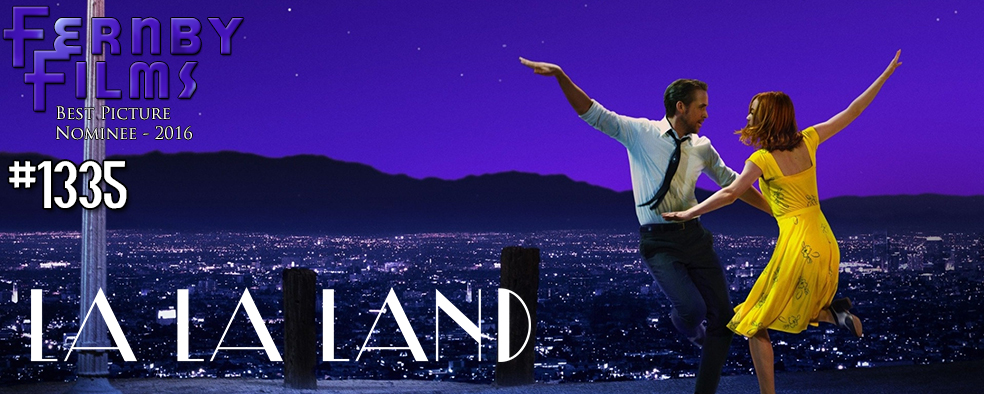 Director :  Damien Chazelle
Year Of Release :   2016
Principal Cast :  Ryan Gosling, Emma Stone, John Legend, Rosemarie DeWitt, Finn Wittrock, Jessica Rothe, Sonoya Mizuno, Callie Hernandez, JK Simmons, Tom Everett Scott, Meagan Fay, Damon Gupton, Jason Fuchs, Josh Pence.
Approx Running Time :  128 Minutes
Synopsis:   A jazz pianist falls for an aspiring actress in Los Angeles.
******
There are few things Hollywood loves more than films about itself. Perhaps the only exception is the grand old musical, products of a bygone era when the studios released plenty of the toe-tapping variety to willing audiences. These days, musicals, viewed through the prism of technicolor spectacles, are something of a rarity – if you discount Disney and the occasional Oscar-foray in Moulin Rouge, Dreamgirls or Chicago – so to find ourselves with a new big-budget piece from Whiplash director Damien Chazelle, starring the white-hot Ryan Gosling (Drive) and Emma Stone (The Amazing Spider-Man, Easy A) is a real pleasure. Where La La Land deviates from most modern musicals is that it is a legitimate throwback to the genre's heyday – this ain't some fantastical orgy of Bazz Lurhmann CG excess, nor some overly histrionic Social Message Movie, but a dead-set widescreen Hollywood blast of sugary confection torn right out of a R&H playbook.