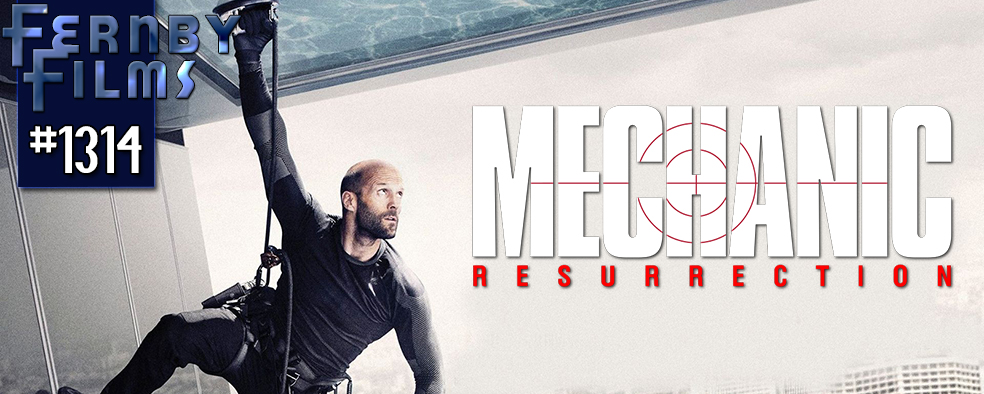 Director :   Dennis Gansel
Year Of Release :  2016
Principal Cast :  Jason Statham, Jessica Alba, Michelle Yeoh, Sam Hazeldine, Nathalie Burn, Tommy Lee Jones.
Approx Running Time :   98 Minutes
Synopsis:   Arthur Bishop thought he had put his murderous past behind him when his most formidable foe kidnaps the love of his life. Now he is forced to travel the globe to complete three impossible assassinations, and do what he does best, make them look like accidents.
******
This third-rate Statham action flick never gets out of first gear, rendering much of Dennis Gansel's admittedly beautifully exotic locations all but useless. Against the backdrops of Rio, Vietnam, Cambodia , Sydney and what I think is some Euro stand-in for Bulgaria, Mechanic: Resurrection is less the second coming as it is the final death-rattle of a franchise that never ever really took off. It boasts one of the most asinine script in recent memory, some utterly atrocious acting performances, and hideous green-screen work; there's little to redeem this film other than the hilarity of The Stath™ taking on and defeating hundreds of faceless henchmen and thugs with patented Infinity-Bullet Guns©, which never ever seem to need reloading.