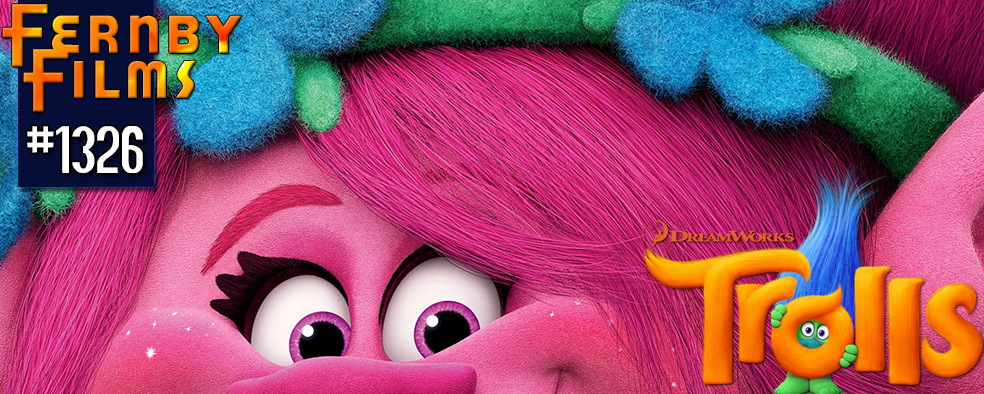 Director :   Mike Mitchell + Walt Dohrn
Year Of Release :   2016
Principal Cast :  Voices of Anna Kendrick, Justin Timberlake, Zooey Deschanel, Christopher Mintz-Plasse, Christine Baranski, Russell Brand, James Cordon, Gwen Stefani, Jeffrey Tambor, Ron Funches, Icona Pop, Kunal Nayyar, Quevenzhane Wallis, John Cleese, GloZell, Walt Dohrn.
Approx Running Time :   93 Minutes
Synopsis:   After the Bergens invade Troll Village, Poppy, the happiest Troll ever born, and the curmudgeonly Branch set off on a journey to rescue her friends.
****
If, unlike me, you made it through the entirety of Trolls without getting a migraine, then all the power to you. Appropriating the beloved 60's doll craze with an eye-watering colour palette and a blend of cringeworthy pop-song covers, this bizarre mix of fantasy, adventure and hysterically inane character development is like swallowing a spoonful of sugar mixed with a half-cup of popping candy and an entire packet of Fizz Whizz. Aimed squarely at the juvenile brigade of children too young to remember this concept at its zenith, who will no doubt have to Google what the hell it's all about, Trolls' colour-coordinated, auto-tuned narrative and blisteringly obtuse comedic stylings, to say nothing of a wasted top-tier voice cast, will delight those under 10 but aggravate the hell out of any adult within earshot.