Movie Review – Jason Bourne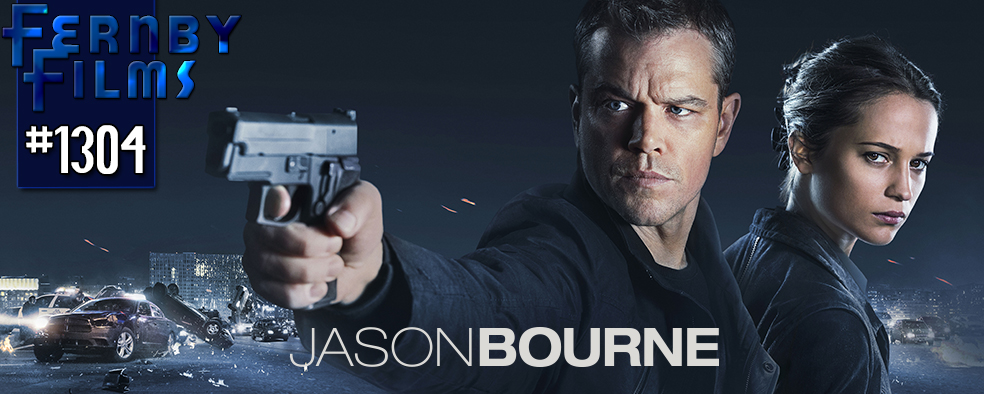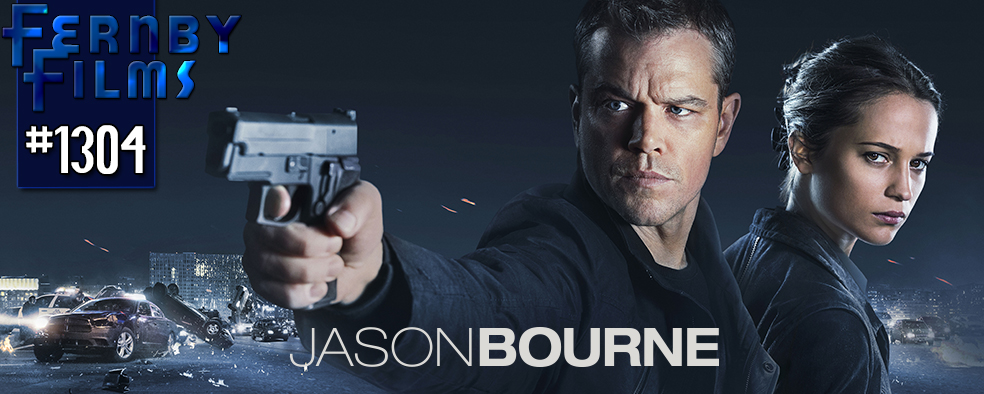 Director :  Paul Greengrass
Year Of Release :   2016
Principal Cast :  Matt Damon, Alicia Vikander, Tommy Lee Jones, Vincent Cassel, Julia Styles, Riz Ahmed, Ato Assandoh, Scott Shepherd, Bill Camp, Gregg Henry.
Approx Running Time :   123 Minutes
Synopsis:   The CIA's most dangerous former operative is drawn out of hiding to uncover more explosive truths about his past.
*******
You could argue that Jason Bourne was a film unneeded. After all, the first three films starring Matt Damon, The Bourne Identity, Supremacy, and Ultimatum respectively, formed a perfect trinity of narrative, conveying the titular amnesiac superspy from his mysterious "origin" off the coast to the final showdown with his "creator", in New York City. As far as trilogies go, Bourne's first three outings are pretty much perfect. Sullied, the franchise was, by The Bourne Legacy, a cast-off fanfic film trying to shoehorn poor Jeremy Renner into the frame as another Bourne-esque assassin also seeking escape, a wholly unrequired film that still managed to perform well at the box-office. Now, years later, Paul Greengrass and Matt Damon re-team to enter the fray once more, in Jason Bourne, and it remains to be seen whether it was a good idea to come back or not.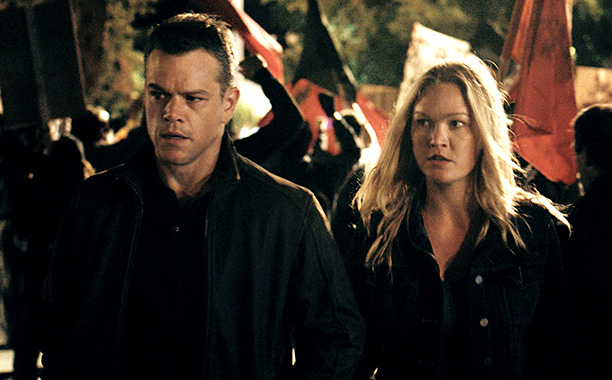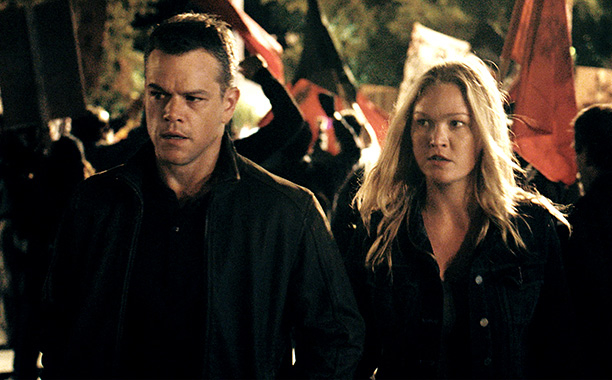 Bourne is living a violent, wasteful existence in deepest Europe. He is contacted by former CIA operative Nicky Parsons (Julia Stiles) about the CIA's newest black ops development, similar to the Treadstone operation of which Bourne was a former asset. It appears Bourne's father (Gregg Henry), developed the programme for which his son unwittingly volunteered, and Bourne now wants to track the murder of his father back to its source – CIA director Robert Dewey (Tommy Lee Jones). Tracking Bourne, and trying to piece together his puzzle, is the head of the CIA's Cyber Ops division, Heather Lee (Alicia Vikander), while Dewey's undercover assassin (Vincent Cassel) also pursues the rogue operative.
Jason Bourne is a solid, compelling piece of espionage thriller, and in doing what he does best, Greengrass stages yet more magnificently violent and hyperbolic action sequences that provide enough thrills to keep the audience guessing as to where it'll all end up. Sadly, Greengrass hasn't yet learned of the existence of a tripod, or a steadycam, so if you're going into this film expecting anything other than Greengrass' kinetic, visceral visual style you'll wind up as nauseous as ever. As the bullets fly, operatives (sorry, "assets") move into position, and "targets" present real-world problems in public spaces, Jason Bourne (the man and the movie) moves at a frenetic clip with the surety and calmness he's personified since at least Supremacy. It's a franchise film that knows what it can and cannot do, and does it well.
Troublingly, however, the film never feels nuanced or creative enough to expand its rather insular worldview beyond Bourne's Treadstone past, and struggles to offer anything new to the brand. Bourne's re-emergence onto the CIA radar lacks a compelling emotional hook, as much as writer Greengrass and longtime Greengrass associate Christopher Rouse try to provide otherwise – the addition of Bourne's dad into the mix doesn't jibe, largely because it was never mentioned once in the preceding films, making its addition here a weird "surprise" postscript that leaps from nowhere. The arc involving Julia Stiles' coquettish Nicky resolves, the increasingly weathered face of Tommy Lee Jones is shocking simply for how brutal time has been to the actor, and Damon's Bourne has transitioned from sympathetic hero looking for redemption to a vengeful vigilante of sorts, as he journeys across the globe trying to find answers to a puzzle he didn't care about earlier. In trying to give Bourne another emotional "in", the script strips away his motivation and replaces it with an indifference driven by reflex.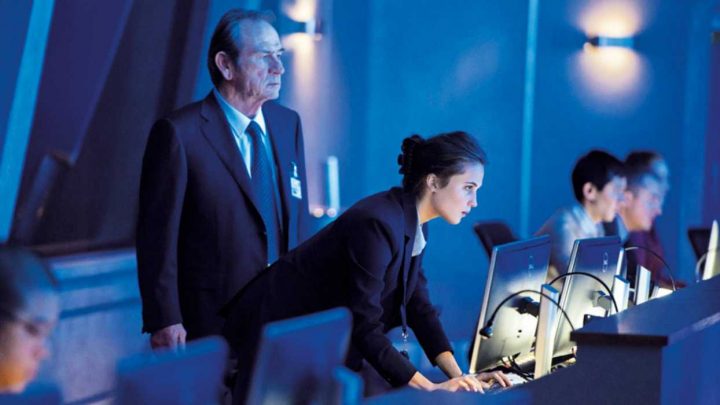 While Damon broods magnificently (again) in the title role, Alicia Vikander's sly, subversive role of Heather Lee never quite gels. One minute she's working for the CIA, the next she's actively working against her boss, the next she's become some kind of traitor to her career (I guess), and although you never really know what's going on in Lee's head, Vikander plays the part as best she can. But, as with Bourne, there's no depth there; Lee is just a character developed out of necessity to replace Julia Stiles' Nicky as an associate – friend? – of Bourne's. You get the idea that she's willing to sacrifice a lot to get ahead (a final reel scene involving a US politician is telling) but without any sense of motivation to the character the part never goes anywhere. Vincent Cassel, as always, is excellent in a largely dialogue-free role of a vengeful asset seeking to kill Bourne, even if the acclaimed French actor is there purely as window dressing. As, I'm sure, everyone other than Damon is too.
Jason Bourne is a film stuck firmly in the shadow of the original trilogy, and like Legacy never gets itself out of first gear emotionally. Trying to put the genie back in the bottle hasn't worked for Greengrass, although admittedly the film's showstopping vehicular pursuit through Las Vegas' streets is worthy the price of admission; the wallpapering-over-the-cracks feeling surrounding this film cannot be ignored. It's a valiant effort, sure, but as a success in both the character aspects and the overall legacy of the franchise, Jason Bourne is a weak coda on an otherwise cracking symphony.
Related articles
Who wrote this?