Principal Cast :  Vin Diesel, Paul Walker, Jordana Brewster, Michelle Rodriguez, Chris "Ludacris" Bridges, Dwayne Johnson, Tyrese Gibson, Djimon Hounsou, Tony Jaa, Ronda Rousey, Nathalie Emmanuel, Kurt Russell, Jason Statham, Elsa Pataky, John Brotherton, Sung Kang, Gal Gadot, Lucas Black, Luke Evans, Noel Gugliemi, Ali Fazal.
Synopsis:  Deckard Shaw seeks revenge against Dominic Toretto and his family for his comatose brother.
***
Finally, furiousest?
With the untimely and tragic passing of lead actor Paul Walker at the bottom end of 2013 in a car accident, the fate of then half-filmed Furious Seven was up in the air. The Furious franchise, an unbelievably successful saga for Universal Pictures beginning in 2001, with Rob Cohen's The Fast & The Furious, had relaunched itself as a jolly-roger adventure saga based around Dom Toretto and his gang of street-racing criminals, and turning them into some kind of special forces team who… well, do a lot of James Bond stuff to keep themselves out of prison. With a revival in Fast & Furious (the fourth film), and a high point reached with Fast Five, the conclusion of Furious 6 (in which a callback to events in the third film, Tokyo Drift, established that film as a future event we'd not considered as canon until now) gave us both a resolution and a kick-off for another entry into this gravity defying franchise that's all about cars, hot babes, and more cars.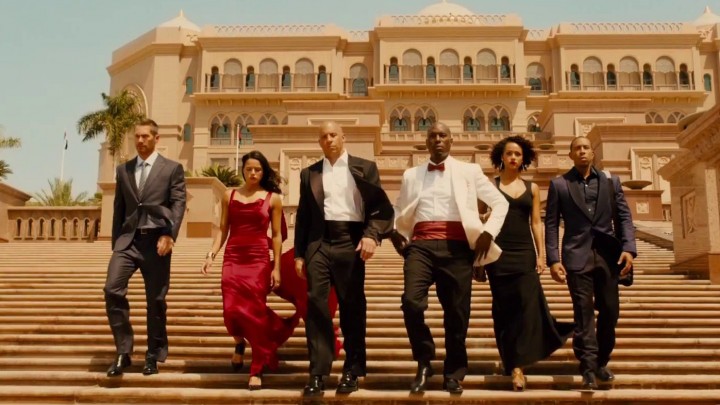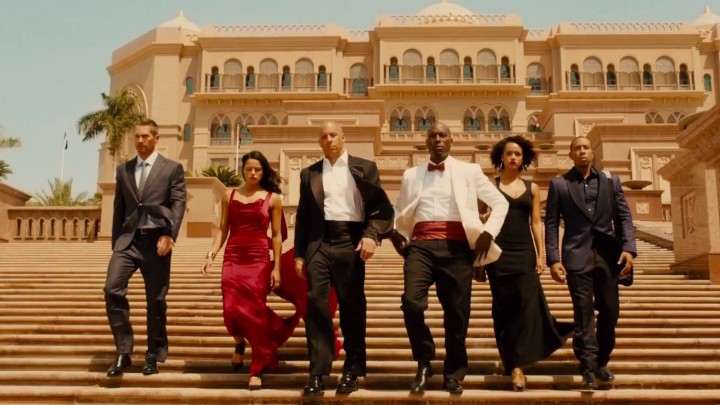 Walker, who had appeared in all the Furious films, was killed midway through production on Furious Seven, prompting a significant amount of change in order to facilitate this tragic event; fans had to wait an extra 12 months for Furious Seven's eventual release. James Wan, who was taking over from previous franchise helmer Justin Lin after the latter decided to end his four-film run on the saga, had a monster job ahead of him. Not only did Furious Seven had to continue to provide the death defying stunts and plot devices of previous films, but it had to cater to Walker's death and how to write his character out of the series in a manner consistent with the tone of the movies, and to provide a fitting "end" to Walker's character of Brian O'Connor in light of the actor's passing.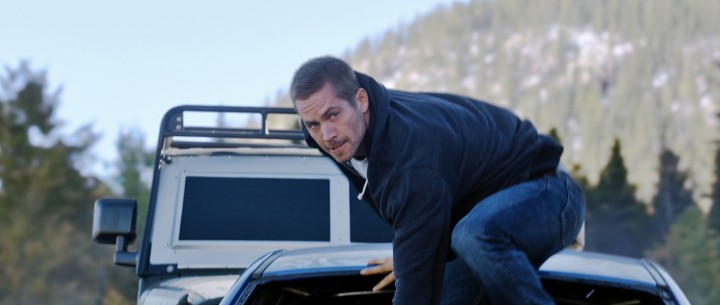 At the end of Furious 6, Dom Toretto (Vin Diesel), Brian (Paul Walker) and their gang of fugitives are given free pass back into the US by Hobbs (Dwayne Johnson) for a job well done in stopping terrorist Owen Shaw (Luke Evans, in a brief cameo at the opening of this movie), but are now targeted by Shaw's brother, Deckard (Jason Statham, who appeared briefly in a closing-credits sting in Furious 6 as a lead-in to this film). With Brian and his wife Mia (Jordana Brewster) expecting their second child, Mia is shipped off to Costa Rica, while Hobbs encounters Deckard Shaw after the former attacks him and fellow agent Elena Neves (Elsa Pataky) at work. Dom, meanwhile, tries to help amnesiac Letty (Michelle Rodriguez) to remember their past, as well as traveling to Japan to return the body of Han (Sung Kang) to his family in LA, running into Sean Boswell (Lucas Black, in a cameo). Dom is met by a government agent who calls himself "Mr Nobody" (Kurt Russell), who task him with obtaining the mysterious God's Eye from mercenary Mose Jakande (Djimon Hounsou) and his lackeys – Kiet (Tony Jaa) and Kara (Rhonda Rousey) – in return for information on Shaw. Dom, who brings aboard his team again, including Roman (Tyrese Gibson) and Tej (Chris Bridges), rescue God's Eye programmer Megan Ramsey (Nathalie Emmanuel) take off for Dubai, where they plan to steal the God's Eye from Jakande.
During its theatrical run, Furious Seven became the first entry in the franchise to crack a $1 billion worldwide, and at the time we publish this review, the fourth highest grossing film of all time – not bad for the seventh film in a franchise and an action film that by rights should have barely cracked $500m. Obviously, the laws of diminishing returns don't seem to apply to the Furious movies, least of all the seventh instalment, although just how much of this was derived from the untimely death of one of its stars, I'm not sure. In any case, Furious Seven seems to ensure the future of this long-running saga well into the future, or at least as long as Universal (who must be utterly drooling) keep signing the cheques.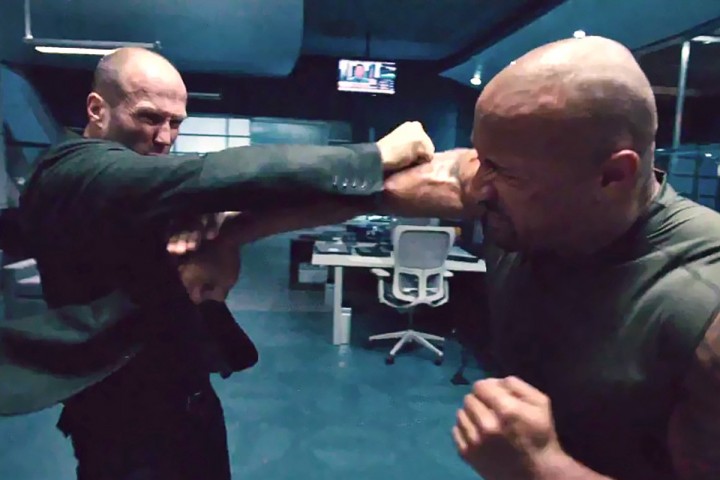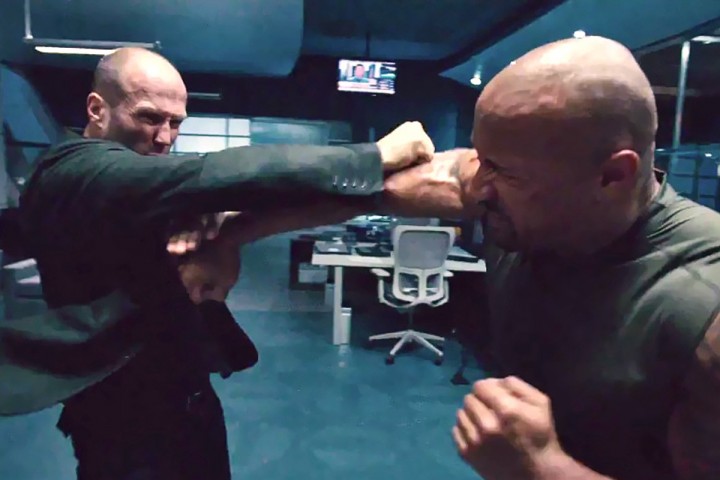 Does Furious Seven deserve to be the fourth highest box office earner of all time? Not one jot – hell, as a quality piece of drama or entertainment there are some serious contenders further down the list that deserve to be above it, at least from a legacy perspective. Yet here we are. The drive for this film's success seems to be the inclusion of, and the sudden death of, Paul Walker, no doubt fuelling curiosity as to just how both he and his integral character of Brian O'Connor would be written out of the series that wouldn't seem either morbid or cheesy. Fans wanted a fitting send off to Walker. Furious Seven delivers just that, and achieves it without a smidgen of insincerity, capitalizing on the franchise's inbuilt "family" motif to draw even the hardest fan to tears or a lumpy throat by the time the closing credits roll. Furious Seven's achievement through the use of Walker's real-life brothers being involved, some deft CG from Weta Digital, and canny editing, is remarkable in that it doesn't ever feel morbid.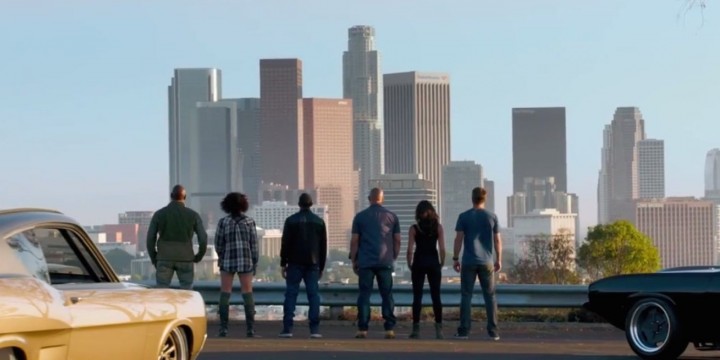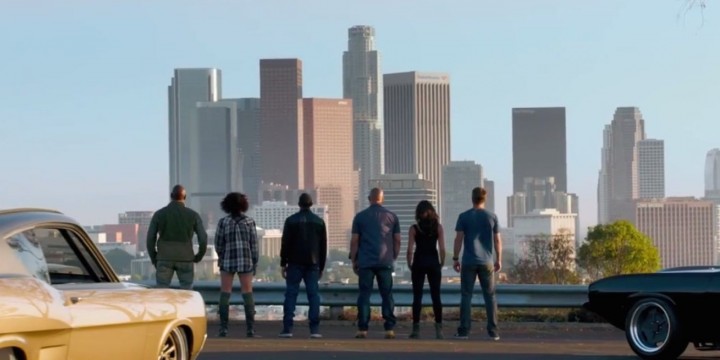 Walker's death aside, Furious Seven is dynamite entertainment. By now, audiences have either learned to accept the Furious mantra of insane physics and ridiculous superhuman feats of endurance, or they haven't. The saga's sense of silly, unassuming fun is once more in full flight, helmed with breathless dexterity by incoming director James Wan. Cars fly through the air, defying the laws of gravity, the laws of physics, and hell, the laws of sheer common sense, but escapist fun is what the Furious films have always been built on: there's no stopping that juggernaut here, as Wan and his band of merry men try to one-up the action stunts in this film, and all previous films, with jaw-dropping antics that would make James Cameron's palms go sweaty.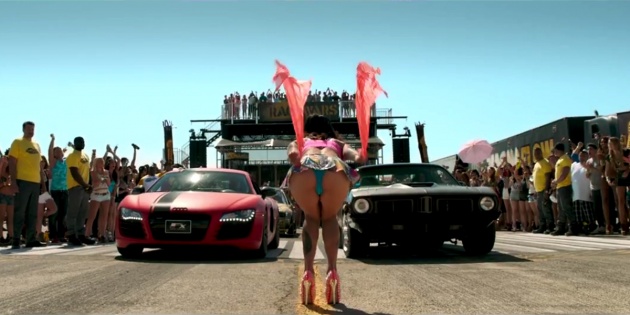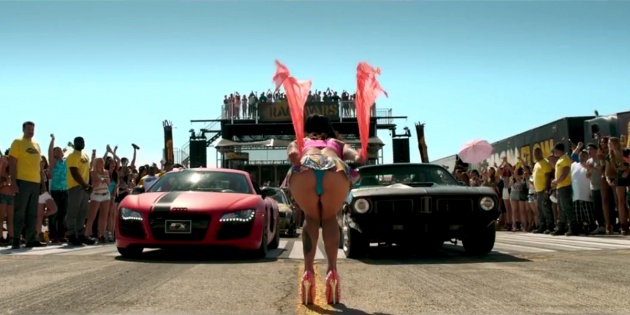 The script comes from series regular Chris Morgan (he wrote the fourth, fifth, and sixth instalments of this franchise, as well as Keanu Reeves' 47 Ronin, as well as the Angelina Jolie actioner, Wanted) and doesn't waste time trying to be something it's not. It picks up story cues from the previous film – two, mainly, in Brian and Mia's parenthood lifestyle suddenly coming to bear on their street-racing one, and Dom and Letty's amnesiac-recurrence arc that began at the end of Fast Five. Morgan slides into these characters with the knowledge that it matters naught what he writes, the actions sequences will carry the film forward even when things like "dramatic impact" sputter to the floor like wretched turds, as Vin Diesel and Michelle Rodriguez' "chemistry" together now seems more forced than it did in the first film. Morgan doesn't really delve into the nuance of the central characters, and in a weird turn of events, seems to lack the comedic urgency he gave supporting characters in the previous movie – normally amusing roles by Tyrese Gibson and Chris Bridges lack the "haw haw" knee-slapping chuckles of previous movies – giving Furious Seven a lot more work to do on its action beats to carry the film to the finish line.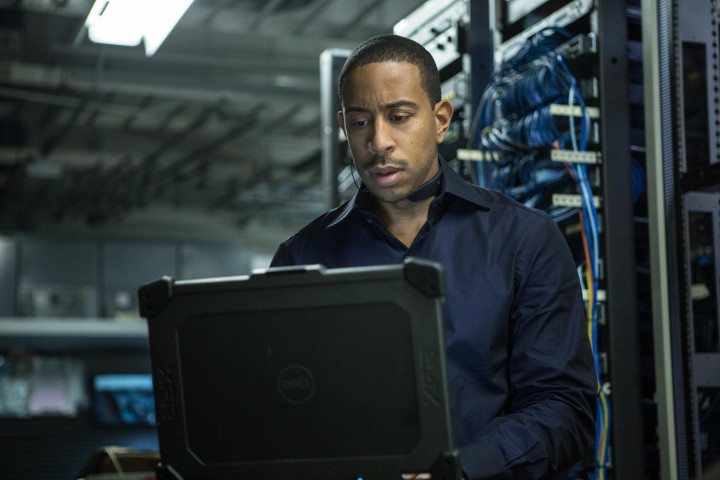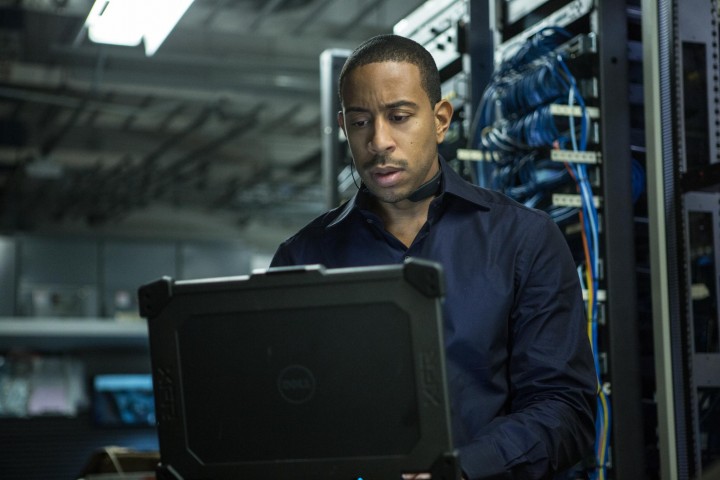 And holy crap, does this film go nuts with action. As mentioned, all manner of crazy, impossible, insane stunts occupy the film's two-and-a-half-hour running time, with the logic-free sheen of Hollywood production value ensuring that even at the height of narrative stupidity, popcorn will be munched, ears will be blasted (accompanied by Brian Tyler's apocalyptically thunderous score!) and eyes will be boggled. Furious Seven's visual style differs little from previous helmer Justin Lin's efforts, and while one might suggest that Wan needs to find his own voice in these things, when things go boom-crash-kersmash, nobody cares who's behind the camera really. Wan gives us a few camera-spinning snippets of creative energy that are most awesome to behold, and his work on the films' signature "building jumping" sequence, where Dom and Brian drive a sports car between the top floors of three Dubai skyscrapers (yep), is one of the year's best action moments. Some might complain the film goes too nutty with action, and for a film running over 2 hours you could perhaps snip a bit of excess stuff out to keep it a bit shorter, but the sheer fun and stupid energy the film contains mitigates any negative thoughts I had with it.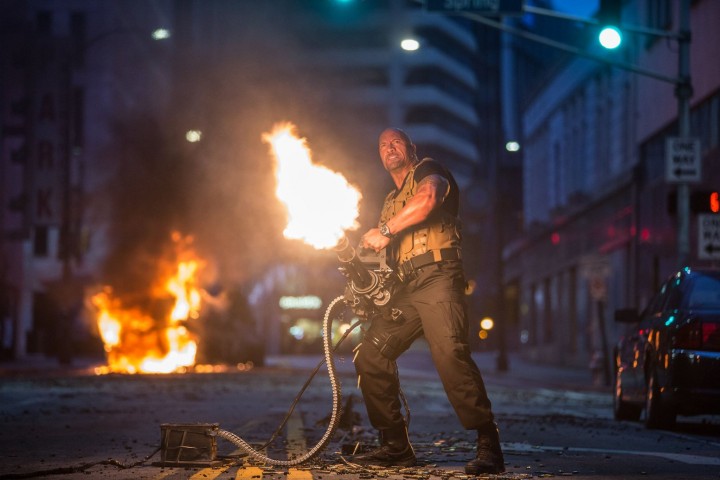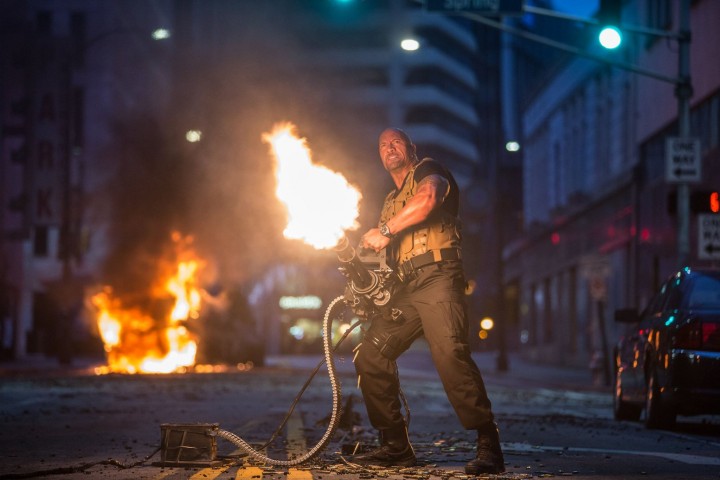 The cast all do solid work as normal, with new players Kurt Russell (as Mr Nobody), Jason Statham (as Deckard Shaw) and Nathalie Emmanuel providing extra bulk to a film bulging with expectation. Russell and Statham particularly do good work – Russell chews the scenery with Dom and the gang, while Statham's duo of Boss Level Battles – with Johnson, and then Diesel – are the stuff of cinematic legend. Paul Walker goes toe-to-toe with Ong Bak's Tony Jaa in a couple of nice fight sequences, while Michelle Rodriguez reprises her catfighting skills from Furious 6 (where she fought MMA star Gina Carano) with MMA star Rhonda Rousey (herself coming off a similarly muscular role in Expendables 3), while Jordana Brewster's character is reduced to playing to a phone where she exhorts Brian into not dying because she's (gasp!) pregnant with his second child. Keep an eye out for several sweet cameos by past franchise alum (including Noel Gugliemi as Hector from the original film).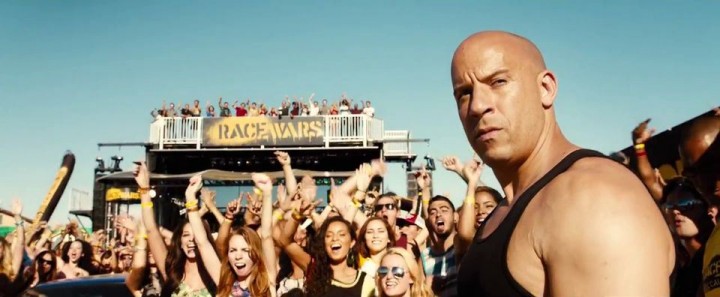 Exceptionally good cinematic trickery is used to convince us Paul Walker was on set each day for the scenes he's in, and I hope against hope that we'll never find out which are the ones he wasn't, because that's some movie magic I'd like not to be spoiled. However they did it, the work is mostly seamless from what I could tell (although I assume the film's rat-a-tat pacing and editing are meant to keep us from really examining things too closely), and Walker's final scene, and his inevitable send-off, actually made tears well up for me. I admit, Walker was never a great actor, nor was he among the top-rung of action stars going around (not for lack of trying, though), but the sadness of his untimely passing is confronted head-on with some nice "family"-oriented imagery, a terrific analogous send-off, and the touching credit-close song, "See You Again"; a three-pronged final salute to one of the franchise's enduring characters.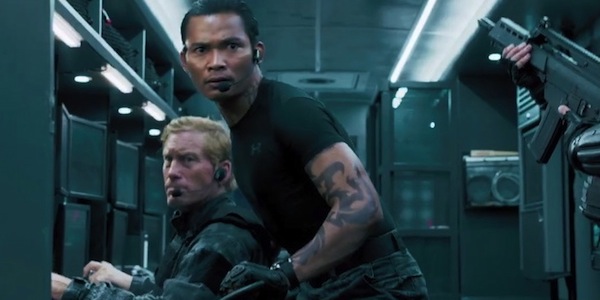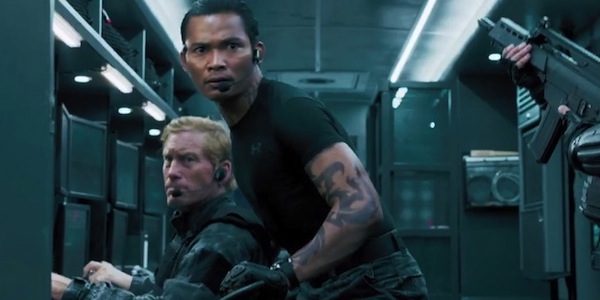 Furious Seven is pure escapism and popcorn fun of the kind only Hollywood can produce. In this film, Wan and Co have pulled off a remarkable feat of cinematic brilliance – they've continued a story began in Furious 1 in 2001 with an surety and "we planned it this way" narrative without trying to avoid, or capitalize on, Paul Walker's passing. Not only that, but they've maintained the cheery fun of the previous films without getting all maudlin, while also expanding the world of the saga with the inclusion of both Kurt Russell and Jason Statham. Not to mention the fact that Own Shaw is still alive, so it makes for juicy sequel bait come the next few movies. Furious Seven is a reminder that sometimes, junk cinema that doesn't take itself seriously can be just as life-affirming as the heaviest Oscar-bait drama, and that we should never take what we have for granted; Furious Seven is just out-and-out a blast.
Who wrote this?