Movie Review – Fantastic Beasts: The Secrets of Dumbledore

Principal Cast : Jude Law, Eddie Redmayne, Ezra Miller, Mads Mikkelsen, Dan Fogler, Alison Sudol, William Nadylam, Callum Turner, Jessica Williams, Victoria Yeates, Fiona Glascott, Katherine Waterston, Richard Coyle, Oliver Masucci, Maria Fernanda Candido, Dave Wong, Aleksandr Kuznetsov, Valerie Pachner.
Synopsis: Professor Albus Dumbledore must assist Newt Scamander and his partners as Grindelwald begins to lead an army to eliminate all Muggles.
********
The third of Warner Bros' attempts to continue the Harry Potter saga, following the original Fantastic Beasts, and its sequel The Crimes of Grindelwald, suffers many of the franchise's same problems, although thanks to a charming lead turn by Jude Law – far more prominent than in previous instalments – The Secrets of Dumbledore is perhaps the most accessible and enjoyable of these dour, oftentimes too-melancholy Wizarding World movies. When the film nods to the original Potter films, with cameos and a return to some familiar locations within the property, the nostalgic pull is strong, however the Machiavellian plot and inscrutable new roster of characters, none of whom are a patch on Harry, Hermione or Ron, or any of the Hogwarts kids for that matter, lack the presence and emotional hook for audiences now all too familiar with the world of magic and muggles. Frankly, it's all a bit of a bore.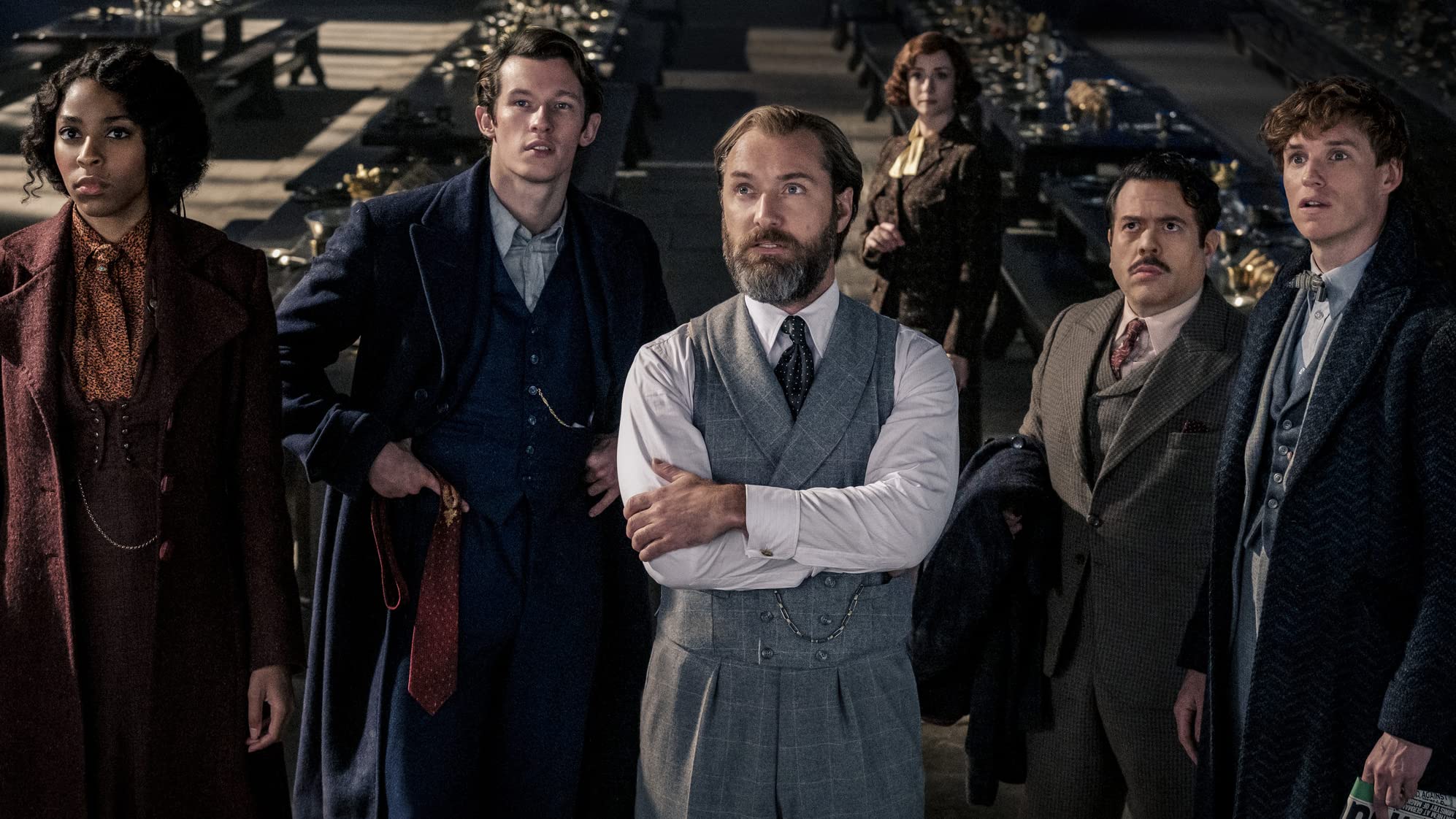 Gellert Grindelwald (Mads Mikkelsen) has been pardoned for his apparent crimes against the Wizarding World, and now stands upon the precipice of being voted into what seems to be the presidency by a rapidly rising fanbase. Hogwarts teacher Albus Dumbledore (Jude Law) recruits a rag-tag bunch of fellow wizards to try and stop him, among them magizooligist Newt Scamander (Eddie Redmayne), the vivacious Lally (Jessica Williams) and non-magic baker Jacob Kowalsi (Dan Fogler), while Grindelwald's minions – including newly revealed Dumbledore family member Aurelius (Ezra Miller) remains conflicted as to whose side he's on. With the vote for wizard leader iminent, it falls to Newt and his team to rescue a baby magical horse whose sole purpose it is is to bow to the one it sees as pure of heart – something Grindelwald will stop at nothing to capture.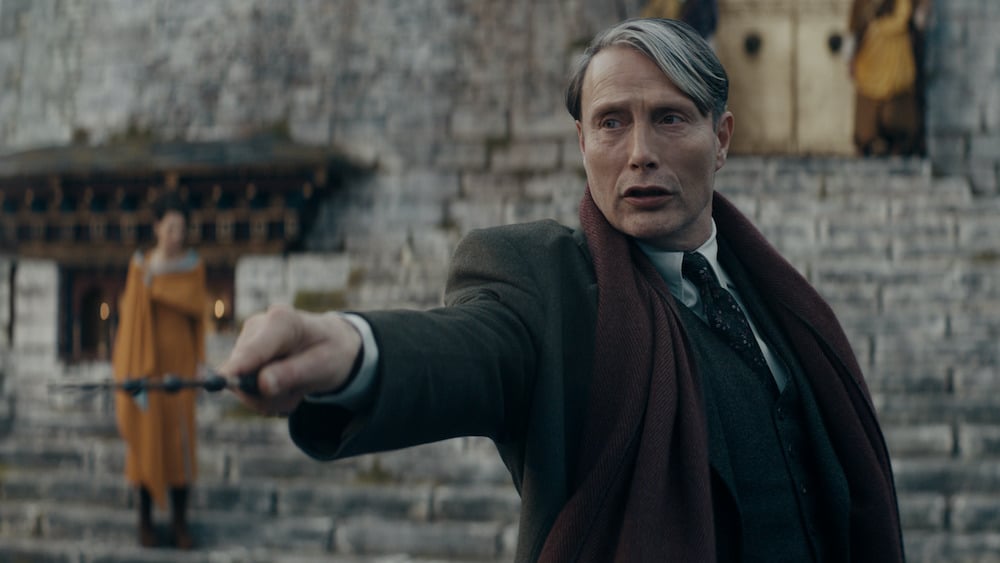 Despite an abundance of effort, the third and final entry into this shortened franchise is just as unremarkable as the previous. Unfortunately, Fantastic Beasts seems to have lost the magic and awe of the original Potter films and replaced those aspects with banality and blockbuster genericism. This is a particularly unremarkable film, lacking a reason to exist on any creative level and feeling simply like the whole production is just going through the motions. Not even Mads Mikkelsen seems to be having fun here, replacing an out-of-favour Johnny Depp in the role of Grindelwald (and doing a better job) but never quite capturing the significant "bad guy" status afforded to the franchise's bigger Big Bad in Voldemort. Eddie Redmayne must surely be cashing a cheque, Dan Fogler looks bamboozled by the story, and even Katherine Watserston's role is reduced to that of a minor cameo. Troublingly for everyone, nobody looks interested in this movie, which translates to the viewer as intangible indifference; the film feels bored, and is boring, so watching it is quite the voyage into attention keeping.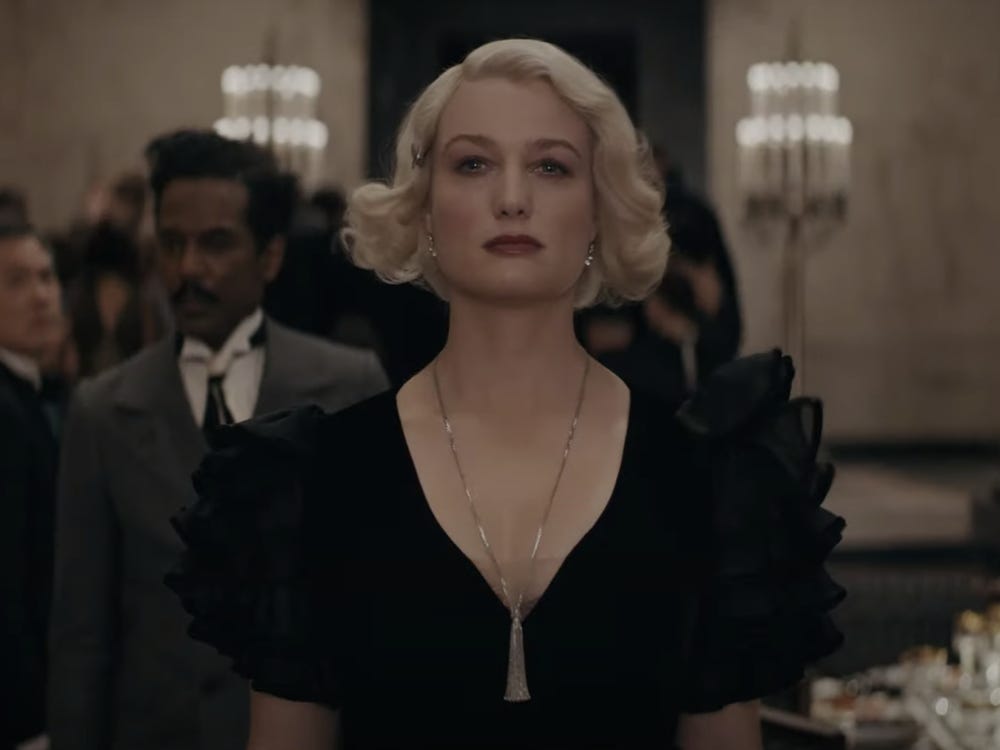 David Yates might have directed half a dozen Potter films by now but his dreary, sonorous take on this world isn't what the franchise needs. Yates' darker work on the final few Potter films may have fit into the more adult nature of the story by that point, but in trying to kickstart a subset of sequels with a similar un-fun aesthetic – hell, he kicks off this film with animal cruelty and the death of a new mother creature, so…. joy – is just ruinous. The magic of magic is entirely absent now; even a return to Hogwarts iconic dining hall, or even the room of requirement, isn't enough to propel this film's schizophrenic undertones into something vaguely enjoyable.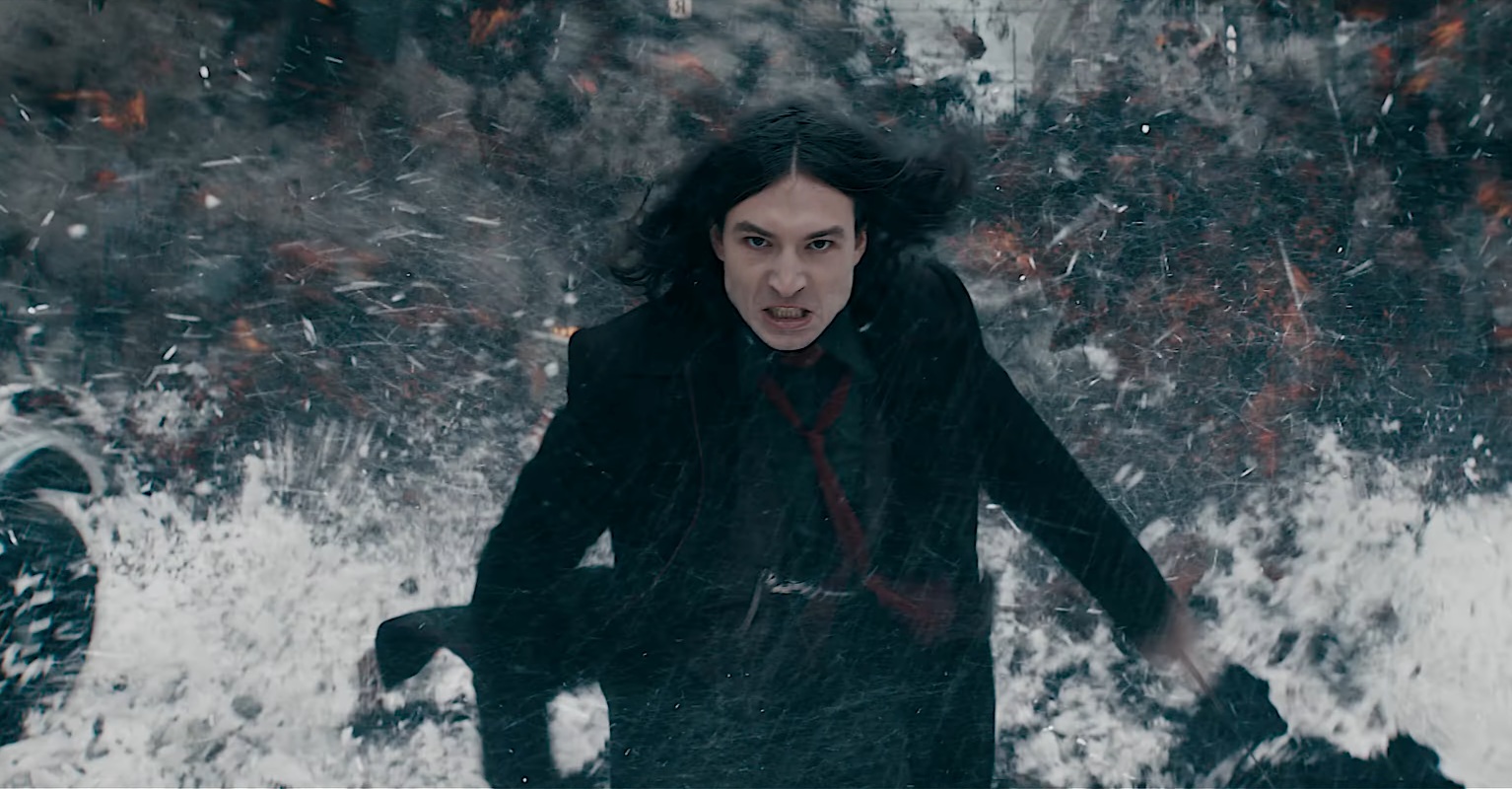 Even the titular "secrets" of Dumbledore are largely ineffective. For all his "I'm three steps ahead of everyone else" cleverness, Dumbledore's focus here is unfulfilling and poorly written (thanks to novelist JK Rowling, who is credited with the script) despite the earnest performance of Jude Law, who honestly almost saves the film on his own. Even the inclusion of a variety of "fantastic beasts", one of whom is an awfully cute horse-pony-donkey thing, is terribly done – I'm not one for the casual death of animals portrayed on screen unless absolutely critical to the plot, and for the life of me this film's treatment of even it's fictional CG animals is appalling, and casts a terrible pall over the remainder of the movie. Feel the wonder of the Wizarding World as the very first first scene slaughters a mother horse that's just given birth to twins…. yeah, great way to set up the movie.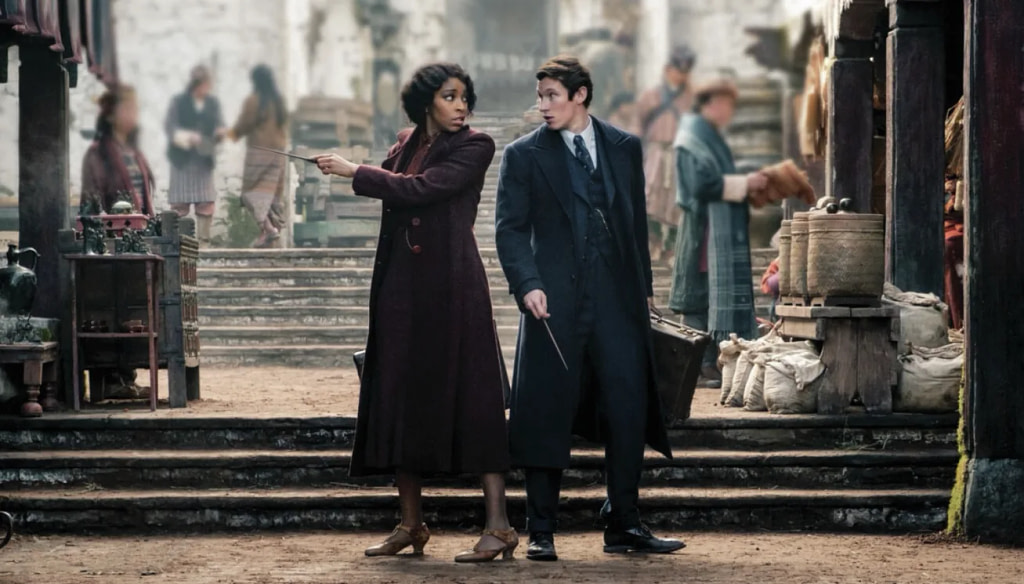 The Secrets of Dumbledore is a sputtering, squalid, well produced but unfulfilling entry into the least accessible Harry Potter franchise sequel series yet. At the time of writing Warner Bros have decided not to pursue any further film sequels (Fantastic Beasts was intended as a five film series, making a three-film flame-out quite the disappointment) and I was surprised they pulled the pin so resoundingly instead of, you know, maybe tryig a different director or something? Like the early Harry Potter films did? Secrets of Dumbledore tries hard, but the detritus of previous entries lingers like sour milk over proceedings and the film never engages with the sense of wonder audiences likely wanted. Such a shame; a terrific cast wasted, a whole legacy undermined by what is a middling idea poorly handled.
Who wrote this?