Movie Review – Bad Boys For Life

Principal Cast : Will Smith, Martin Lawrence, Joe Pantoliano, Vanessa Hudgens, Alexander Ludwig, Charles Melton, Paola Nunez, Jacob Scipio, Kate del Castillo, Nicky Jam, Theresa Randle, Massu Furlan, Dennis Greene, DJ Khaled
Synopsis:  Miami Detectives Mike Lowrey and Marcus Burnett are back together for one last ride as they take on a mysterious new assassin targeting the force's key members.
********
The last ride? Doubtful, if the closing scene is anything to go by: Bad Boys For Life is the long-in-planning third film in the ongoing action franchise that started all the way back in 1995, with Michael Bay's original. Bay, who also helmed the second film in 2003, steps aside for Belgian directing duo Adil El Arbi and Bilall Fallah (known in the biz as Adil & Bilall) but is credited with a producing role (as well as a nice little cameo) while the incoming directors retain the franchise's flashy, over-saturated style and hyperbolic action sequences while accomplishing something the series isn't exactly known for – substance. Bad Boys For Life aims high for a Lethal Weapon vibe, mostly succeeds, and actually turns out to be an enthralling, often exciting entry into this long dormant property.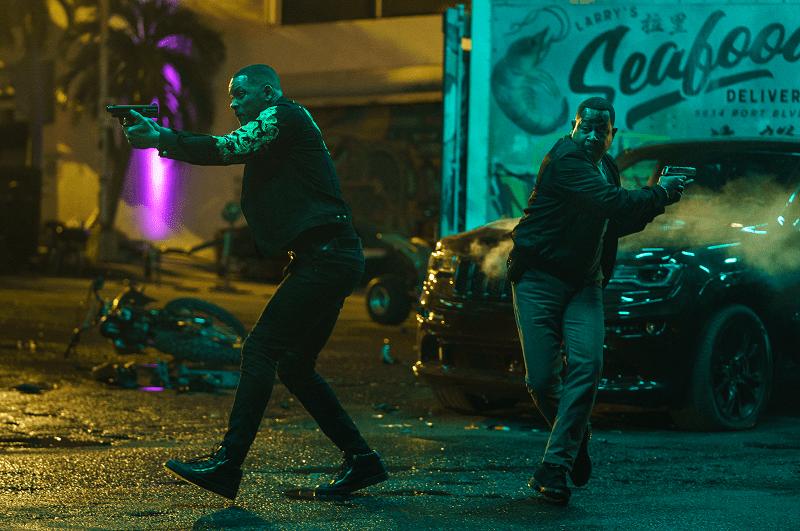 Miami police detective Marcus Burnett (Martin Lawrence) is hoping to retire to spend more time with his family and new grandson. His partner, the stylish Mike Lowrey (Will Smith) finds himself the target of a vicious assassin in town, an assassin picking off members of the police force linked in some way to an old, old case. In Mexico, a powerful witch and prison escapee, Isabel Artas (Kate del Castillo) orders her son, Armando (Jacob Scipio) to kill Lowrey as revenge for the death of her husband; when Armando nearly succeeds, sending Mike into a coma and a six month rehab, Marcus has to come out of retirement to assist a new group, Advanced Miami Metro Operations (AMMO) to track the assassin down and confront the powerful force behind the killings.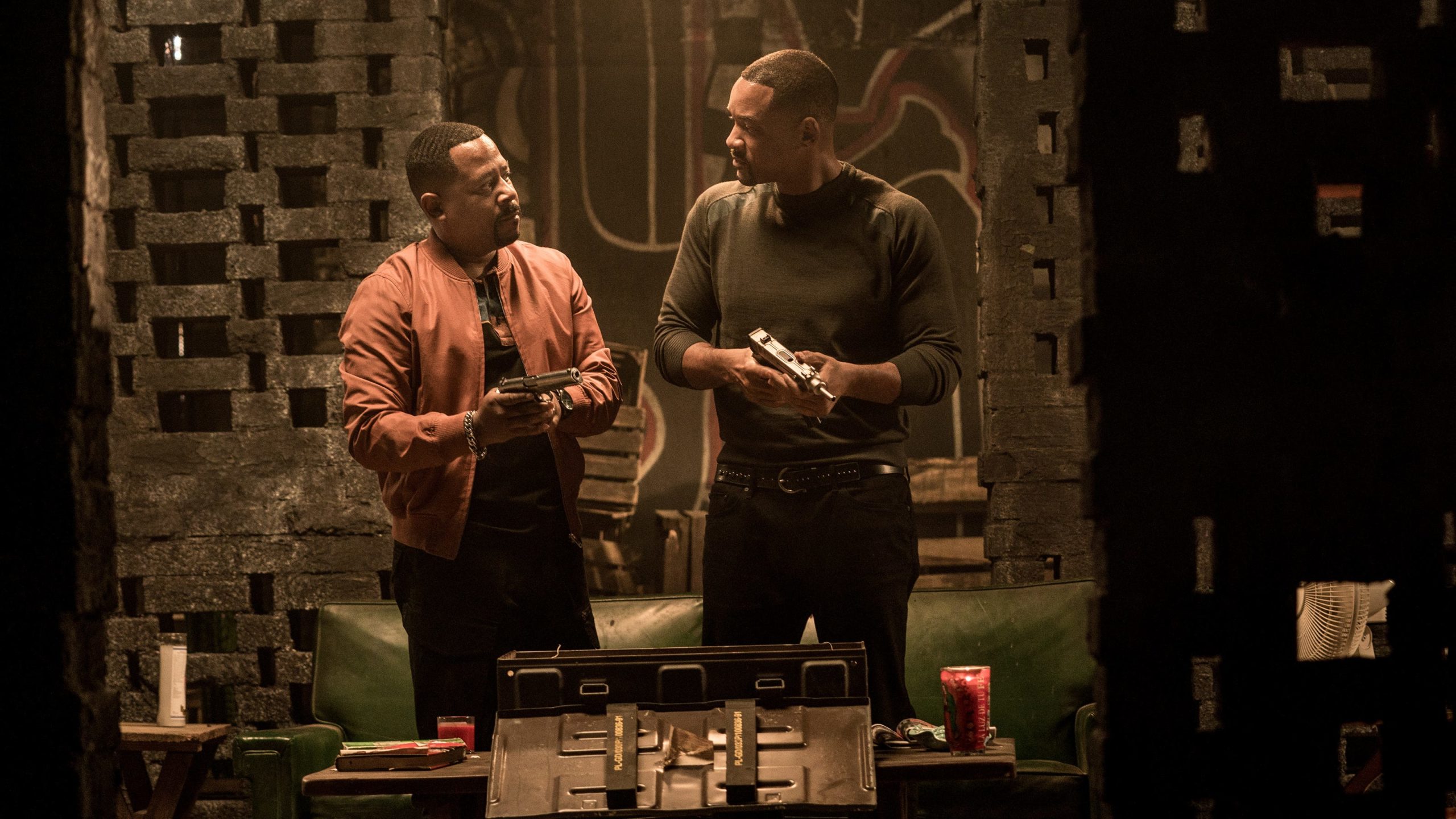 The original Bad Boys was a violent, debauched litany of 90's misogyny, perhaps apropos the feature debut for cinematic action maestro Michael Bay. Bad Boys II not only delivered more frantic spectacle and opulent gunplay, the sexism and hedonism in Bay's return to the franchise was a polarising mix of bravura style and very little substance. With Bay out of the picture in terms of directing, incoming directors Adil and Bilall retain the visual tone of the franchise but give proceedings a far more dangerous vibe. They do this thanks largely to a terrific screenplay by Chris Bremner, Peter Craig and Joe Carnahan, which provides a legitimately sociopathic villain and, for the first time in the film, actual stakes for the lads to combat. The previous two films have felt far too overproduced to allow any of their key cast to potentially be killed off, whereas when that actually happens in this film it strikes a chord of true, genuine fear. Gone is the glib, aww-shucks humour of the earlier films, replaced with a platinum chemistry between the two leads and a sense that with age comes less indestructibility. It also seems that the "bad boys for life" mantra repeated ad nauseum throughout the film has become its signature theme, which isn't a bad thing if it wasn't so stridently accented all the dang time.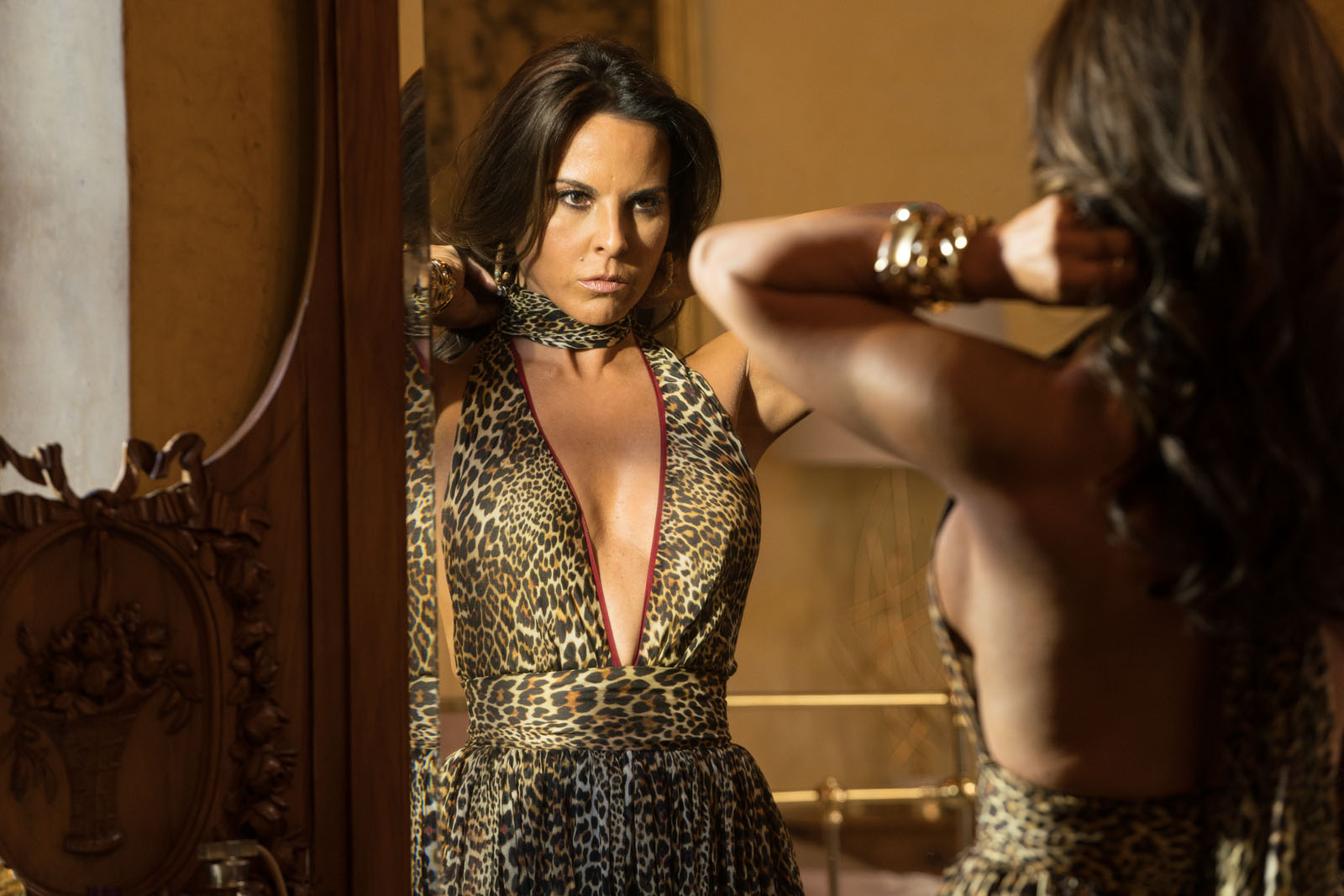 Make no mistake, though: Bad Boys For Life is a high octane action flick first and foremost, with plentiful violence and carnage both human and material wrought through the two-hour running time. From the neon streets of Downtown Miami, the Gotham City-esque docks and the anamorphic skyline backdrops, to the decay of Mexican black magic, the film covers a lot of territory in a relatively short space of time and, to a decent degree, does so without feeling contrived or silly. The gun battles, of which there are numerous, are kinetic and violent, and problematically often too incoherent to make much sense of, what with the constant desire to move the camera and edit the hell out of everything. Whereas I'd normally complain about this, the discombobulation in these moments actually heightens the sense of desperation and near-death the characters must feel, and I think it works more than it doesn't. There are some wonky elements – the climactic decrepit Mexican hotel showdown is rife with green-screen artefacts that feel inadequate – but for the most part the film's action chops can't be faulted.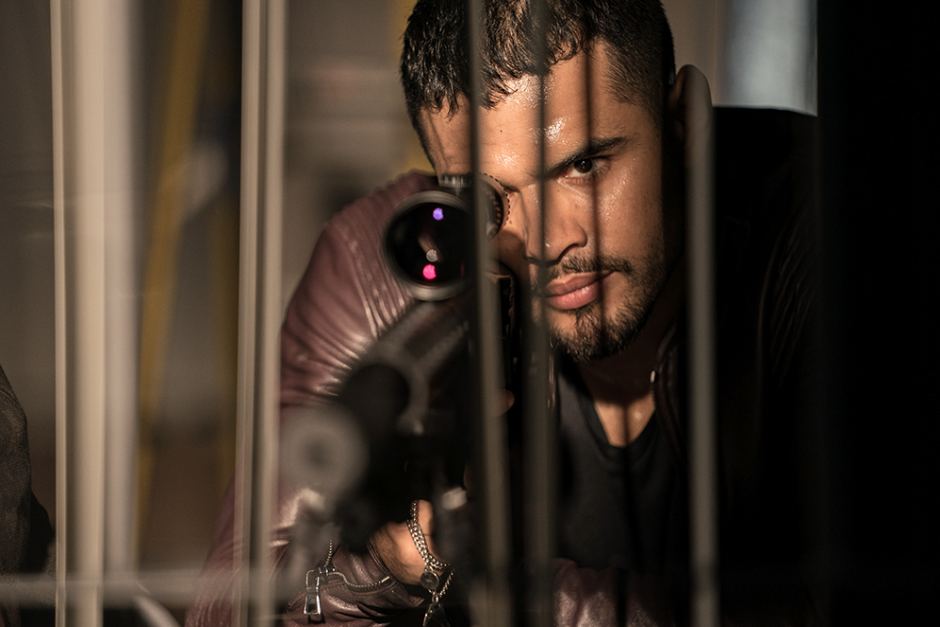 Smith and Lawrence aside (because they're great fun, as always), the film's roster of supporting talent is amenable to a terrific movie. Joe Pantoliano has been with the franchise since the first film, and with the exception of Theresa Randle is the only returning player to feature in all three movies; his overblown hysteria Police Chief routine wore out its welcome in the sequel, but here it returns with a vengeance, and the actor maximises the pathos and empathy his age inspires. The team members of AMMO, led by Paola Nunez' Rita Secada, and accompanied by an indistinguishable Vannessa Hudgens, a terrific Alexander Ludwig, and a nice Charles Melton, work well within the franchise's groupthink wheelhouse, a vaguely Avengers-esque support to the ageing Smith/Lawrence dynamic. Jacob Scipio is dynamic as the film's central antagonist, who has a link to Will Smith's past, whilst Kate del Castillo, as a former flame of Mike's who comes back to haunt him in a big way, spends an inordinate amount of time on Mexico city rooftops. Brief cameos to DJ Khaled (as an informant), director Michael Bay (as a wedding MC) and Dennis Greene (as the young lad Marcus and Mike intimidated so brilliantly in Bad Boys II) offer some nice gags here and there, as well.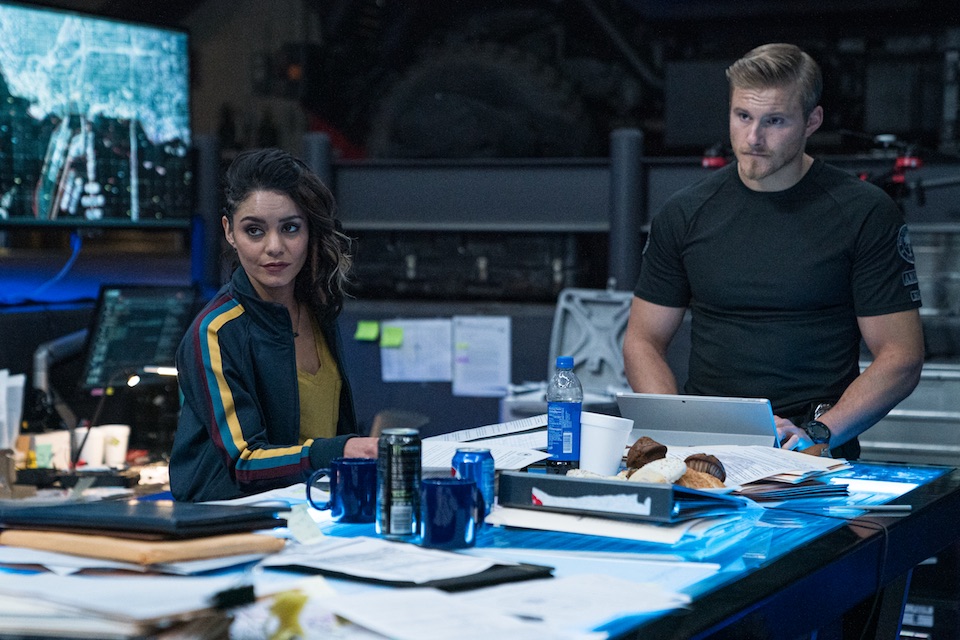 But the crucial component is the dynamic between Smith and Lawrence. It has to be said that Martin Lawrence hasn't aged particularly gracefully in the years since Bad Boys, whilst Smith keeps tuning up like a fine wine. This rattlesnake combativeness and sense of "brotherhood" between them is tangible off the screen, and when they're verbally sparring the film positively sings. Less so when they're flying solo at various points, but honest to God their partnership is one it shouldn't have taken seventeen years to revisit. As always, it's Lawrence's reactions to the insane shit happening around him that sell most of their material, his bug-eyed surprise and constant fury at Mike's insistent ability to glide through life remaining the franchise's one true shining light. Lawrence, who hasn't had a career outside of these films to speak of critically, actually seems to have settled into the second-fiddle role nicely, knowing his place within the broader context of the character routine he's so familiar with. Smith, meanwhile, is forced to delve deeper into his character than ever before, and a nice little mid-film plot-twist opens him up to a genuine, honest revelation and sense of purpose that elicits more than just action-movie masculinity.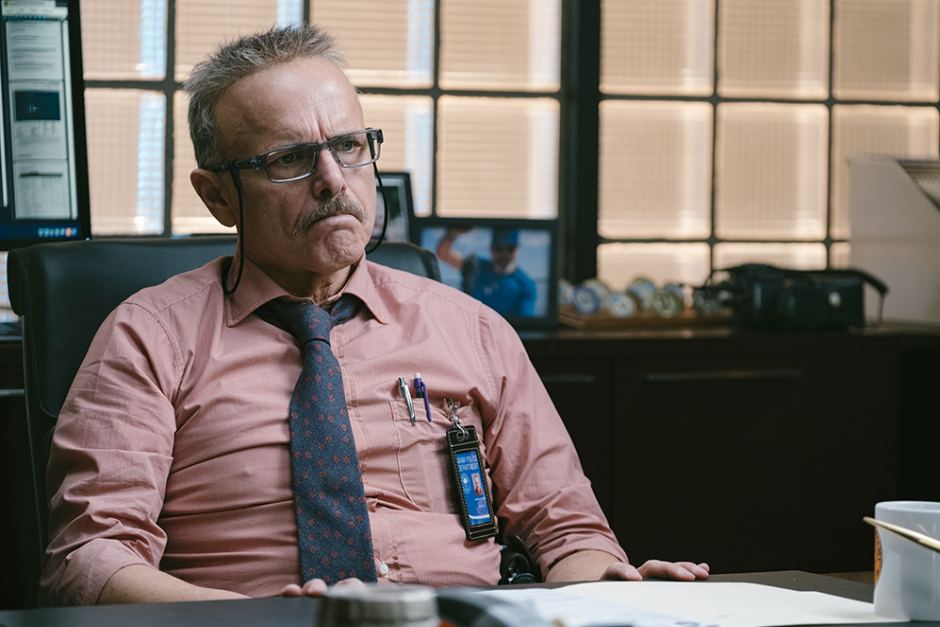 If there's one accusation I could level at Adil & Bilall it's that they seem to ape Michael Bay a little too much for my liking, rather than bringing their own flavour and style to bear on this established universe. The flashy edits, the gloriously violent action (countered by a fair degree of restraint when it comes to the rampant misogyny, even if it's not entirely absent) and the deeply saturated cinematography (lensed by Robrecht Heyvaert, who also delivered great style in Coralie Fargeat's hyperviolent Revenge) lean into the heightened reality Bay gave us in Bad Boys II, to the point I had to double-check and triple-check it wasn't directed by Bay himself (it wasn't), so exactly why the new directors weren't allowed to give the film their own aesthetic I can't fathom. If they were simply directors-for-hire then they've serviced their clients well – Bad Boys For Life is a dynamic, enthusiastic and entertaining entry for the ongoing franchise that breathes life into it again: the film also sets up for a sequel that I'm honestly hoping I get to see sometime. If only it doesn't take another two decades to get us there.
Who wrote this?