Principal Cast : Vin Diesel, Michelle Rodriguez, Tyrese Gibson, Chris "Ludacris" Bridges, John Cena, Nathalie Emmanuel, Jordana Brewster, Sung Kang, Scott Eastwood, Daniela Mechior, Alan Ritchson, Helen Mirren, Brie Larson, Rita Moreno, Jason Statham, Charlize Theron, Leo Abelo Perry, Joaquim del Ameida, Luis Da Silva, Jason Momoa.
Synopsis: Dom Toretto and his family are targeted by the vengeful son of drug kingpin Hernan Reyes.
********
The Fast & Furious franchise continues to defy its critics despite the franchise – led by star Vin Diesel – suffering some poor reviews, with continued box-office success in spite of the pure rancidity of F9, a case study as the stupidest film of all time; alleviating that pitfall is the Louis Leterrier-directed Fast X (or Fast 10, as it's known in some quarters), a bananas, balls-to-the-wall action extravaganza co-starring no less than four Academy Award-winners, nonsensical action sequences that perpetuate the gravity-defying nature of these movies, and a complete disregard for logic or subtlety. A significant improvement upon its reviled predecessor, the tenth main film in this franchise (not including Hobbs & Shaw) is a return to inexplicably entertaining form, from the eye-popping car stunts, brief dalliance with its street-racing genesis, and more cameos than you can poke a Dwayne Johnson at; Fast X is a healthy dose of mindless entertainment and protracted thrills, wrapped in Leterrier's whirling camerawork and Brian Tyler's bombastic score.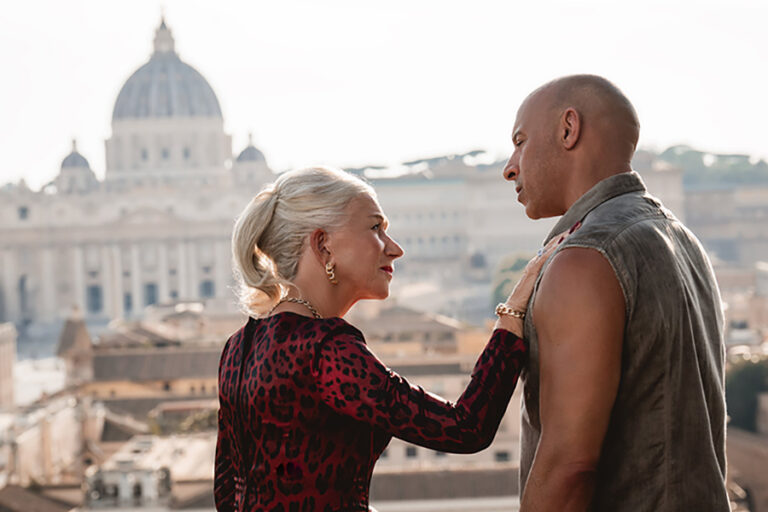 Opening with a reprise of the climax to Fast Five, in which Dom (Diesel) and Brian (brief archival footage of the late Paul Walker, whose daughter Meadow makes a small cameo in a minor sequence mid-film) drag a large safe through the streets of Rio de Janiro, trying to escape from corrupt Brazilian cop Herman Reyes (Joaquin de Almeida) and his son, Dante (Jason Momoa). When Dante's vehicle is thrown into the water by Dom's retribution, this sets him on a path of vengeance to not just kill Dom but obliterate his entire "family", including associates Roman Pearce (Tyrese Gibson) and Tej Parker (rapper Chris Bridges), computer hacker Ramsey (Nathalie Emmanuel) and racer Han Lue (Sung Kang), and Dom's wife Letty (Michelle Rodriguez). Their various allies, including Dom's brother Jakob (John Cena), Agency operative Tess (Brie Larson) and Isabel Neves (Daniela Melchior) try to keep Dom's son Brian (Leo Abelo Perry) safe, while Dante gradually tears Dom's world apart with a variety of sadistic plans.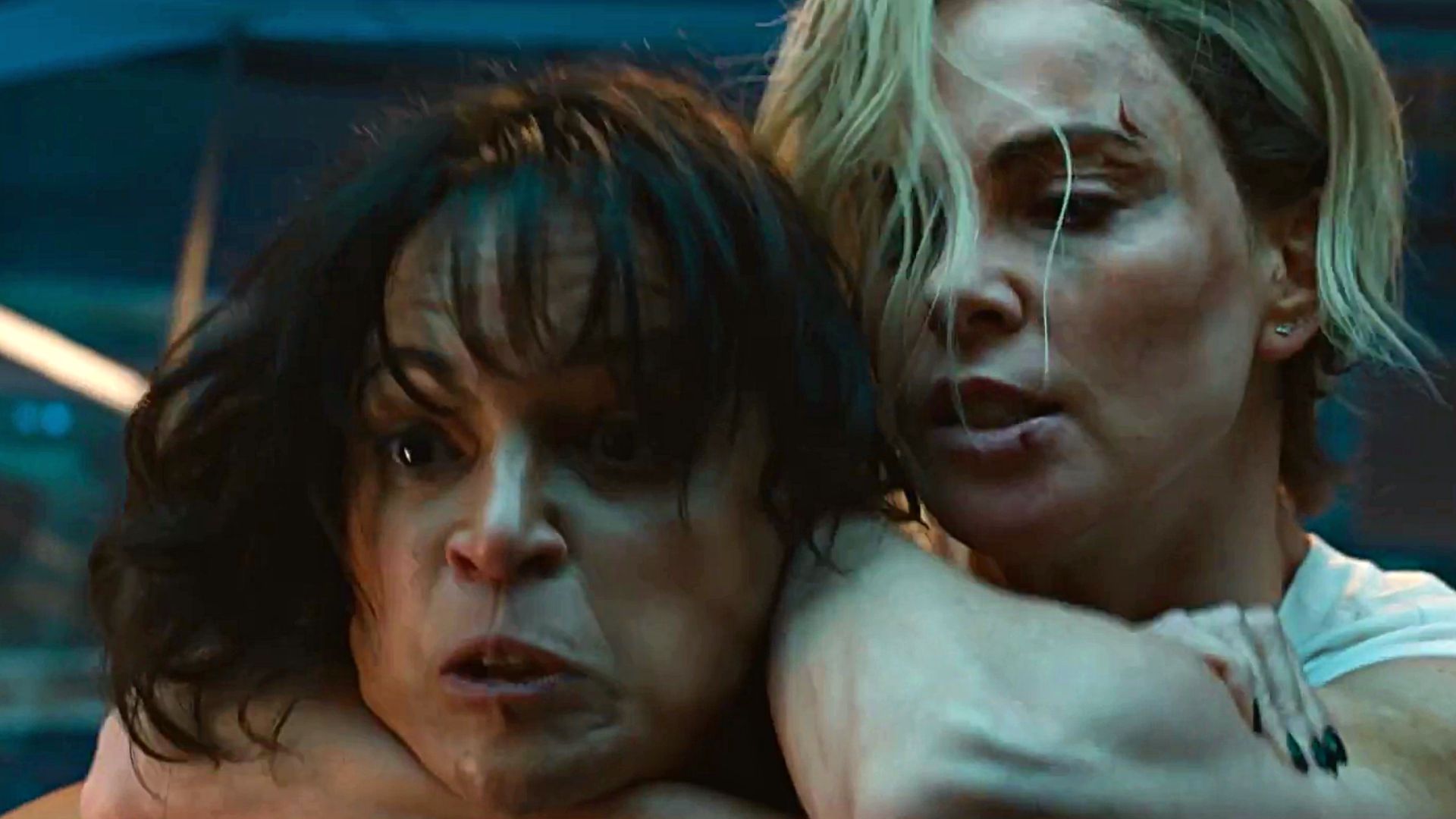 The Fast films have slowly devolved to pure cartoon cinema since the narrative took on a "high octane international espionage" tone from about the fifth film onwards. Basing the premise on the conclusion of Fast Five, in which Jason Momoa's scenery-chewing Dante is retroactively introduced and grandfathered into the underpinnings of Fast X's familial emotional core, is the smartest thing this film does, tapping into not only the nostalgia of Paul Walker's time in the series but the overall sense that there's some grand scheme at the back of it all and that this series is far cleverer than audiences expect. Sadly, the film isn't as clever as it tries to be, but when it hits its straps in action the thing fires on every cylinder.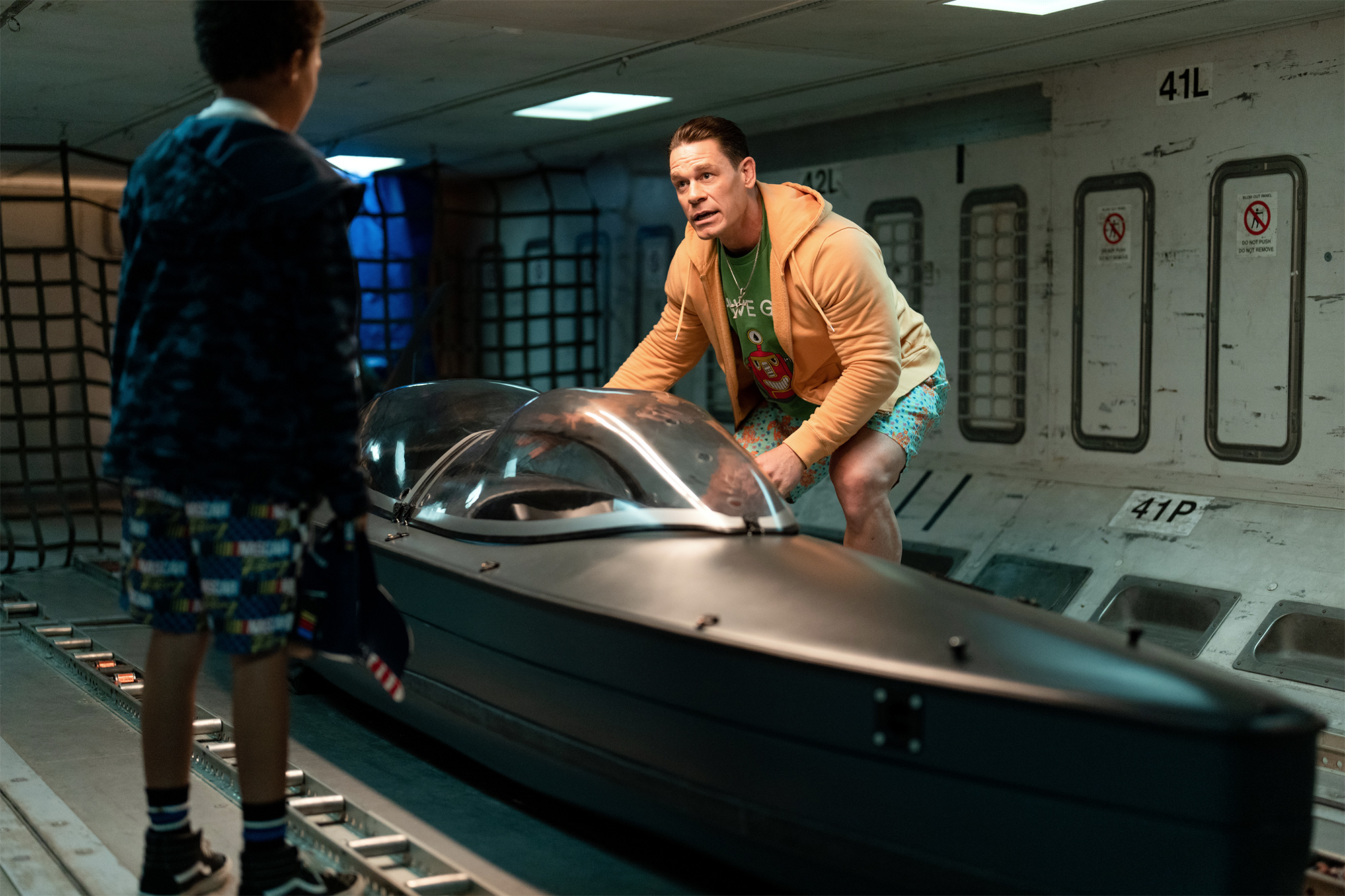 It's hard to imagine a film having as much a troubled production as Fast X, although you wouldn't know it. Franchise stalwart Justin Lin, who helmed the majority of the saga's best instalment, had a falling out with Diesel prior to filming commencing so he was shown the door, and replaced at short notice by journeyman action filmmaker Louis Leterrier (The Incredible Hulk, Now You See Me), who brings a fervent drive (pun intended) to proceedings that feels like he was born to helm this gargantuan spectacle entry. Leterrier is no stranger to action, having given us the original two Transporter films (reteaming him with Jason Statham, who co-stars in a minor role reprisal here) and Clash of The Titans, and he takes this overly complicated screenplay and absolutely maximises the carnage and action stakes with every trick in his admittedly strong arsenal. The film moves so quickly, so breathlessly, even the very few moments of comparative contemplation are lost amid a whirlpool of frantic car chases, explosions, property damage and astoundingly hilarious "character development".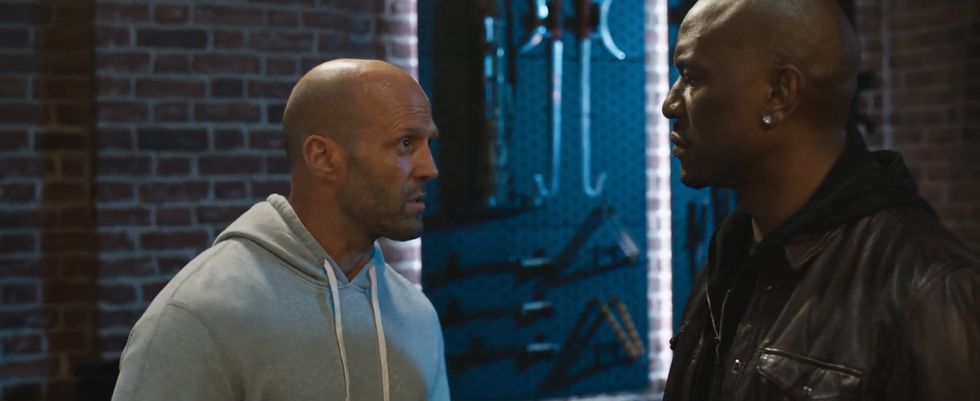 The linchpin of the Fast franchise has always been Vin Diesel's gruff, gravel-voiced Dom Toretto, who, alongside a buff Michelle Rodriguez and the eternally unfunny Tyrese Gibson and Ludacris double-team, have surrounded themselves Harry Potter-style with the cream of Hollywood A-list to bolster this series' pedigree, and I'm here to tell you that it continues to work wonders. Folks like Helen Mirren, who drops in for one scene, Brie Larsen (as the daughter of Kurt Russell's Mr Nobody from the earlier films) as an Agency operative, Reacher star Alan Ritchson as another Agency man, The Suicide Squad's Daniela Melchior pops in as the sister of Dom's deceased former girlfriend Elena (Elsa Pataky, seen in photographs), and Oscar-winner Rita Moreno, who plays a matriarchal role for Dom's family, all offer cool little cameos, salvaging the film's dreary reliance on Vin Diesel's leading man deficits with some fun and zest.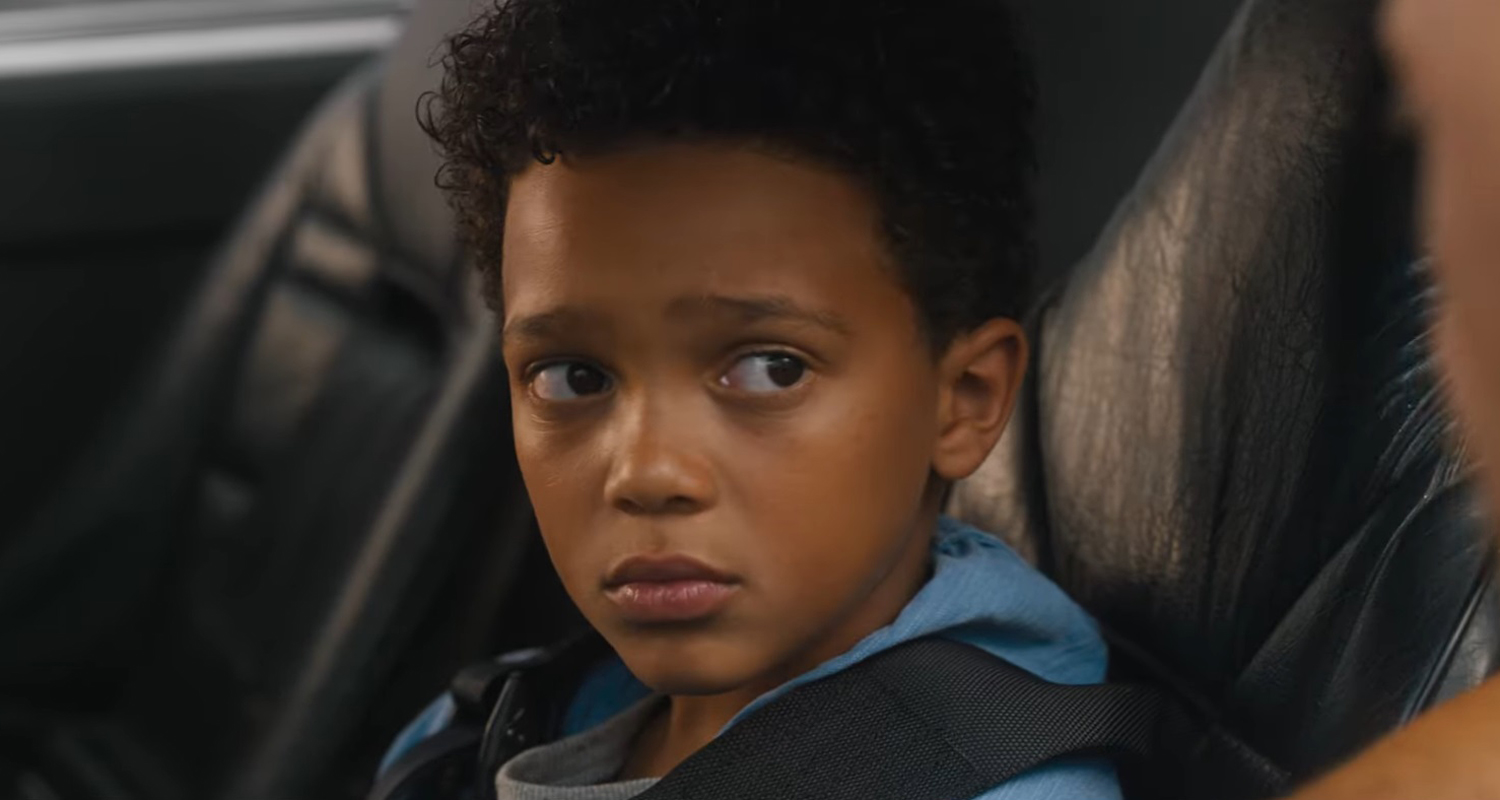 Diesel, who appears almost like a jacked-up thumb with a ripped shirt, growls his way through an effortful performance as Dom, although it might be argued that of all the films this is the one with the most heart thanks to the appearance of his young son, Little B "Brian", played by Leo Abelo Perry. Perry is a terrific little kid actor, and holds his own against both Diesel, Rodriguez, and surprisingly John Cena, with whom he spends most of his time on-screen. Cena is the comedic soul of Fast X – and a legitimately shocking emotional one as well – and between he and Momoa I had a blast with these two massive units as they delivered off-the-wall work far exceeding what the Fast franchise has formerly been capable of. It's telling that the film's weaker elements is anything involving Diesel, or at least his character, and the number of grimacing "oh, the bad guys are totally screwed now" moments began to make me chuckle in support of the bad guys rather than against them.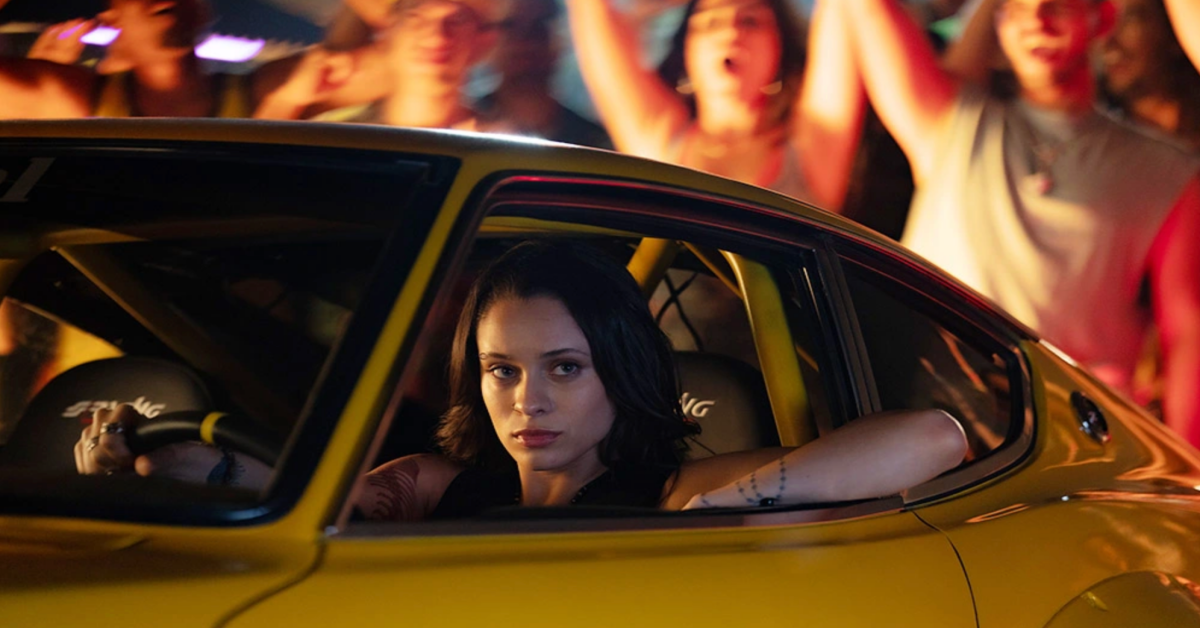 The film's MVP is easily Jason Momoa. As Dante the actor is having an absolute blast, a Joker-esque foil for Diesel's po-faced Dom Toretto and easily one of the franchise's most fun villains. Momoa squeals, wheezes, cackles and muscles his way through a nonsensical part with petty, insane motivations that beggar belief, and has a whale of a time squaring off against Diesel and the rest of the cast. In the hands of anyone else I doubt the film's engaging sense of cartoonish joy wouldn't work anywhere near as well, and I applaud Momoa from going for broke and giving us such a fun, frenzied performance.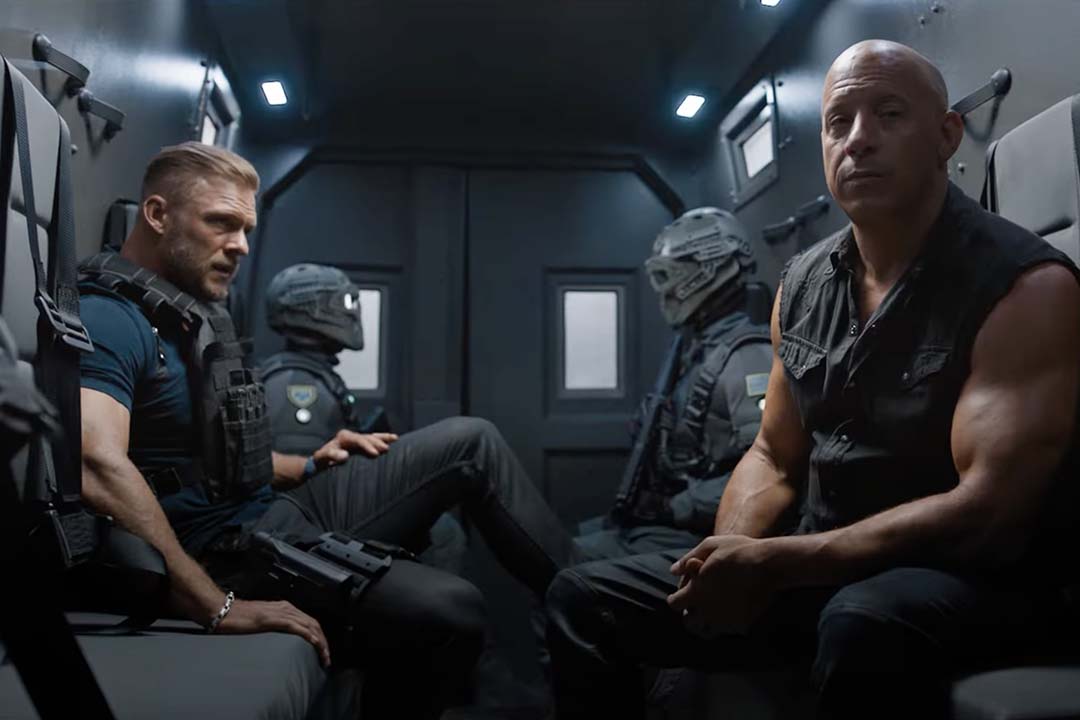 With gleeful abandon, Diesel and his massive ensemble (who, I must admit, all feel like they get moments to shine, which is surprising given how overpowered the film is with talent) tear apart the variety of locations used within the film, most notably of course is a delirious bomb-ball sequence through the streets of Rome that has to be seen to be believed. There's highway chases, helicopter action, some bruising fight sequences (especially between Michelle Rodriguez and Charlize Theron), a massive amount of callbacks to the earlier films (the narrative weaves in aspects of all previous films, including the first three in subtle moments), plenty of surprising cameos (and one that isn't really) ,and even a return to the franchise's street-racing roots with a hugely illogical but entirely fun night time street race through the Rio streets. Leterrier holds nothing back in delivering a raucous, audacious, bombastic action film of the most astoundingly dumb execution that works in spite of all that's stupid about it. It's just simple popcorn-chugging fun, this one. It asks nothing of the audience than to sit back and have a great time.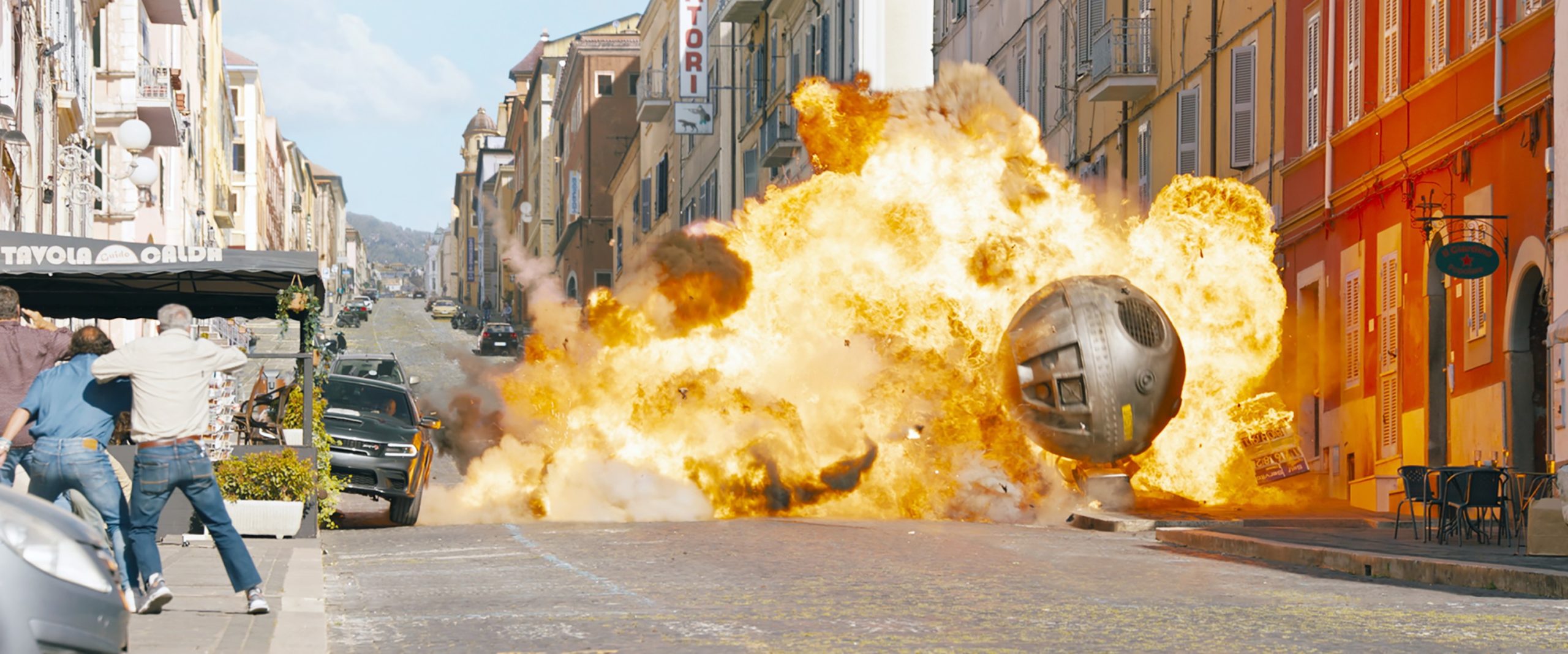 In something of a surprise, Fast X is almost a carbon copy of the film that preceded it, F9. Where F9 was a risible, clunky trainwreck that nearly derailed the whole franchise, Fast X somehow captures that illogical, intangible magic the series has worked to its advantage since Fast & Furious reset the bar back in 2009. The same physics-defying silliness and slick, hyperkinetic production design abound in this complete nonsense, but whereas F9 took things too far even for diehard fans to accept, Fast X grounds the film in the vaguest of vague elements of plasubility. The dialogue and exposition is for all intents and purposes execrable, but the cast and crew – particularly aided by Louis Leterrier's pulsating comic-book direction – turn this crowd-pleasing insanity into a potent multi-pronged cliffhanger.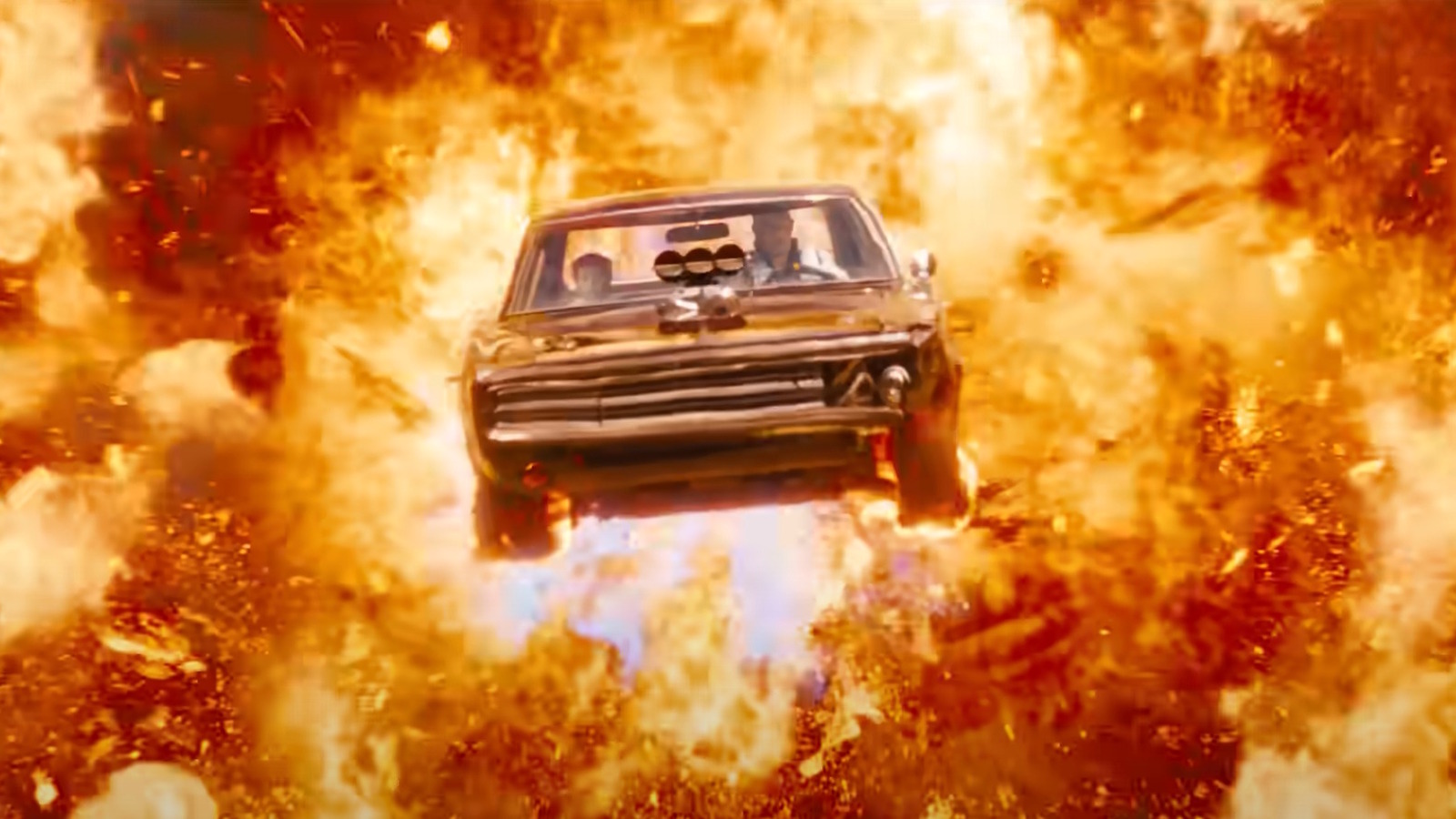 Yes, Fast X is a part one, with the resolution expected sometime in 2025 (at the time of writing), and the conclusion is suitably jaw-dropping in terms of where it leaves our fan favourite characters. Fast X is a great time-waster that delivers exactly what fans of this franchise have demanded since F9 tripped over and obliterated itself on catering to online memes. I'd be happy to have another twenty of these ridiculous movies, but if it's all over with the next one then it looks to be going out on a high.
Who wrote this?