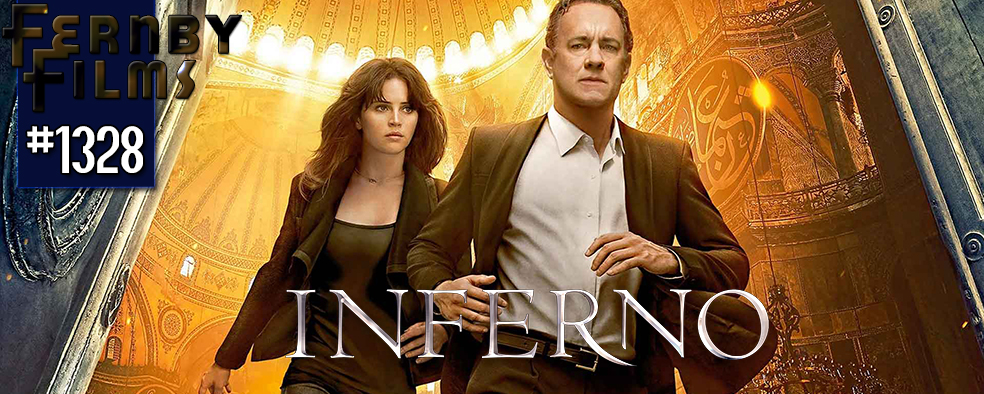 Director :  Rob Howard
Year Of Release :   2016
Principal Cast :  Tom Hanks, Felicity Jones, Irrfan Khan, Omar Sy, Ben Foster, Sidse Babett Knudsen, Ana Ularu.
Approx Running Time :   122 Minutes
Synopsis:  When Robert Langdon wakes up in an Italian hospital with amnesia, he teams up with Dr. Sienna Brooks, and together they must race across Europe against the clock to foil a deadly global plot.
*******
The third in the increasingly banal Dan Brown film series (based on his books) following The DaVinci Code and Angels & Demons, Ron Howard's Inferno once more sees Tom Hanks essaying the author's eponymous symbologist hero in Robert Langdon as he attempts to unlock a puzzle that will prevent… the collapse of humanity? To be honest, Inferno's central premise offers not a lick of sense in the making, stumbling around the idea that humanity is barely forty years away from total collapse due to overpopulation (an idea which has merit), and that a cleverclogs science dude has come up with a way of solving this problem; kill most of the people on the Earth.