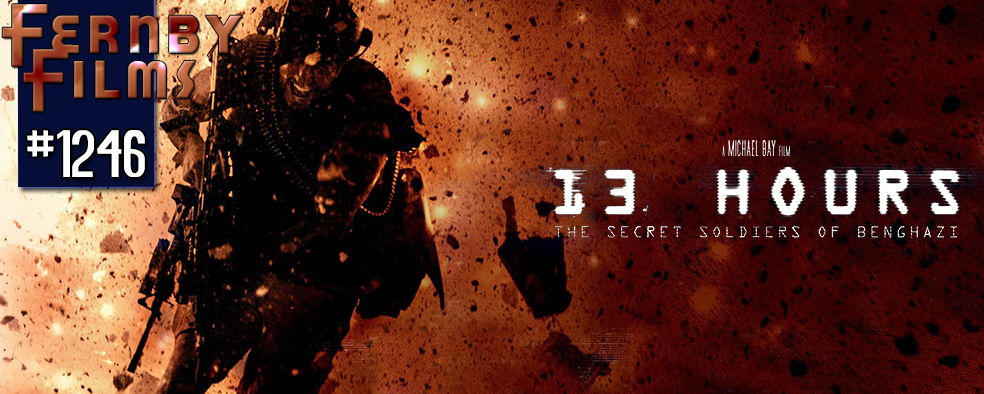 Director :   Michael Bay
Year Of Release :  2016
Principal Cast :  James Badge Dale, John Krasinski, Max Martini, Dominic Fumusa, Pablo Schreiber, Matt Letscher, Toby Stephens, Alexa Barlier, Freddie Stroma, David Costabile.
Approx Running Time :  144 Minutes
Synopsis:   As an American ambassador is killed during an attack at a U.S. compound in Libya, a security team struggles to make sense out of the chaos.
*****
Cha-click.
While the name Benghazi may not mean that much to the vast majority of people outside of the United States, to those within it's essentially the mother of all US political clusterf@cks. The [spoiler] death of a US Ambassador on the shores of Libya, an apparent botched rescue mission by military forces, and the subsequent political fallout has clouded much of President Barack Obama's second term in office, not to mention those within his administration perceived by some as having either covered up, or even orchestrated the real-world events depicted in Michael Bay's latest action film. Given its controversial nature, one could mount a reasonable argument as to why Michael Bay probably isn't the right guy to present an even-handed account of the events of September 11, 2012. Conversely, one might also mount a compelling augment to suggest he is, given its explosive two-thirds finale is right up the man's wheelhouse. Either way, he did film it, and in spite of slim pickings throughout the script, Bay's restraint in the bombastic action sequences give things a slick, polished tension that mitigates more than a few of the flaws.