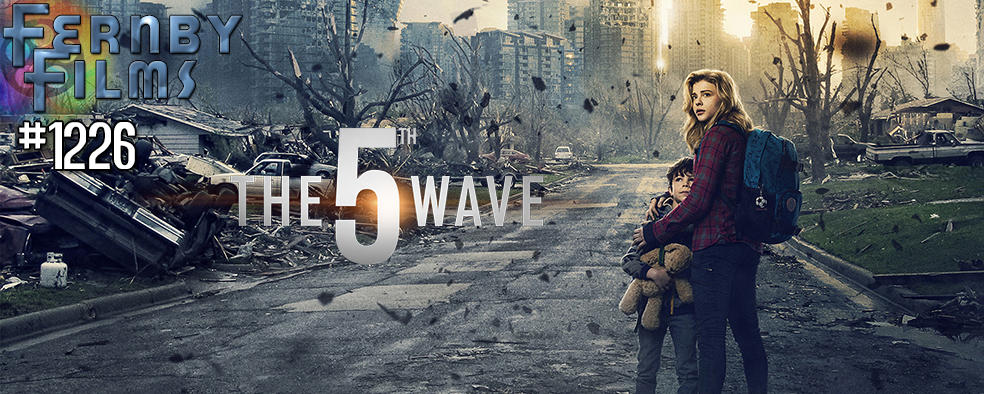 Director :   J Blakeson
Year Of Release :   2015
Principal Cast :  Chloe Grace Moretz, Nick Robinson, Ron Livingston, Maggie Siff, Alex Roe, Maria Bello, Maika Monroe, Liev Schreiber, Zackary Arthur, Tony Revolori, Talitha Bateman.
Approx Running Time :   107 Minutes
Synopsis:  Four waves of increasingly deadly alien attacks have left most of Earth decimated. Cassie is on the run, desperately trying to save her younger brother.
*****
Slowest. Apocalypse. Ever.
To be honest, I'm not sure which I'd prefer more. If (when) aliens ever attack, will they come down Independence Day-style and just blow us all to hell in a matter of moments? Or will they – as depicted in The 5th Wave, gradually unleash ever-increasingly destructive elements onto our planet in what I think is the equivalent of pulling wings off a fly and waiting for it to die a slow, painful death. The 5th Wave is neither logical, nor intelligent, and becomes another in the waning parade of Young Adult films revolving around a plucky female protagonist up against the end of humanity as she knows it. Casting Chloe Moretz in your film shows at least a modicum of respect for an audience, and I've generally found her a competent actress when given material suited to her acting style – wide eyed and breathless – but here, taking a heavy sci-fi opus on her own shoulders, she does feel a little out of her depth.