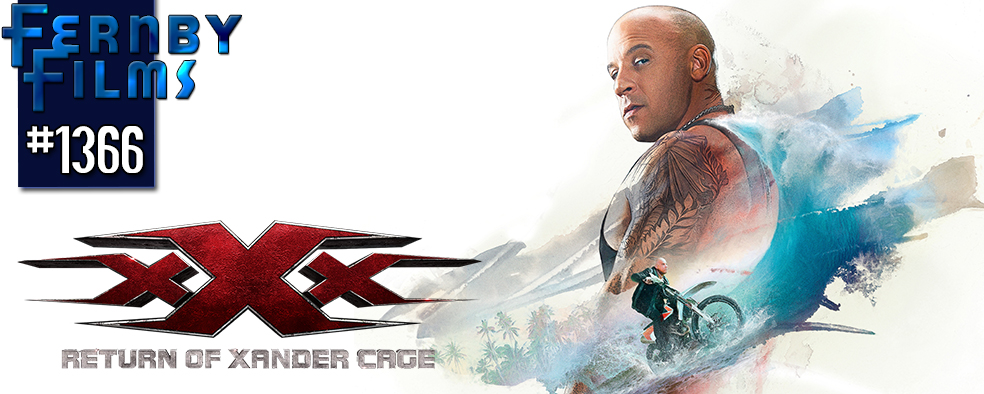 Director :  DJ Caruso
Year Of Release :   2017
Principal Cast :  Vin Diesel, Donnie Yen, Kris Wu, Deepika Padukone, Ruby Rose, Tony Jaa, Nina Dobrev, Rory McCain, Toni Collette, Samuel L Jackson.
Approx Running Time :   116 Minutes
Synopsis:
******
 And so Vin Diesel's search for a non-Furious franchise continues. Shoehorned into position as one of cinemas most indecipherable action stars, beefcake actor Vin Diesel's famous decision to not appear in 2 Fast 2 Furious and take on the xXx character with director Rob Cohen, was (in hindsight) a misstep. Audiences didn't exactly embrace Diesel's heavily tattooed adrenaline junkie persona, at least not critically. Diesel, also heavily invested in his third franchise involving Riddick, has failed to crack the blockbuster realm outside of fast cars and insane physics, although it's a fair bet that Return of Xander Cage, the third of the xXx films, is as close as he's come yet. This, of course, disregards his work as the voice of sentient tree Groot in Marvel's Guardians Of The Galaxy franchise. The original xXx film was by and large indistinguishable action junk, given heft by Rob Cohen's concussive direction, and the less said about Diesel-free sequel State Of The Union the better. So can Return of Xander Cage deliver Diesel a viable non-Furious franchise to intersperse his career with?