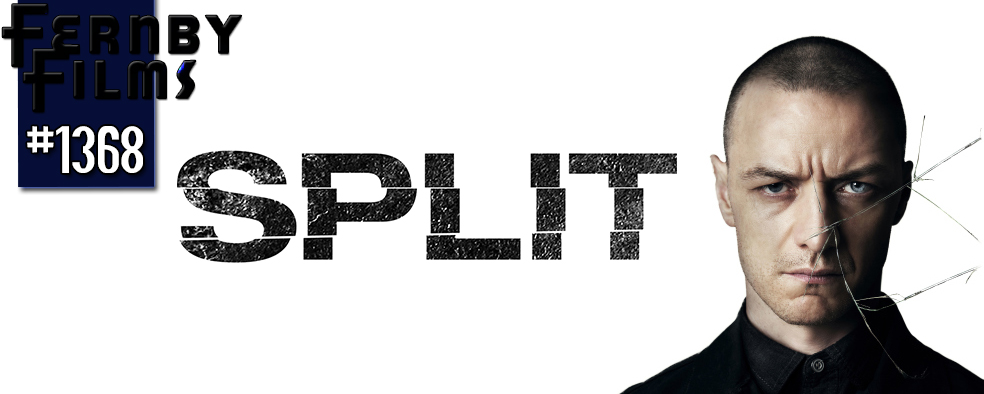 Director :   M Night Shyamalan
Year Of Release :   206
Principal Cast :  James McAvoy, Anya Taylor-Joy, Betty Buckley, Haley Lu Richardson, Jessica Sula, Brad William Henke, Sebastian Arcelus, Neal Huff, Kim Director.
Approx Running Time :  117 Minutes
Synopsis:  Three girls are kidnapped by a man with a diagnosed 23 distinct personalities. They must try to escape before the apparent emergence of a frightful new 24th.
*****
When Hollywood's history is finally written, there's a fair bet an entire chapter will be centred around the career of one M Night Shyamalan – one-time wunderkind director of The Sixth Sense, the transformative thriller that returned "twist" endings to the mainstream, eventual B-movie slop helmer of The Last Airbender, and current phoenix with critical the success of The Visit. For the longest time, Shyamalan appeared to have lost "it", the inexplicable, intangible creative thing that drove his best films, and many feared the once great auteur would never regain the form that made him a fan favourite. Split, not to be confused with either of the other two 2016 films of the same name by Jamie Buckner and Debbie Kampmeir, absolutely returns Shyamalan to the top of the "must watch" heap; Split is terrifying and creepy and all kinds of bizarre, and if nothing else it proves that the director's knock-out work in his heyday wasn't a fluke.