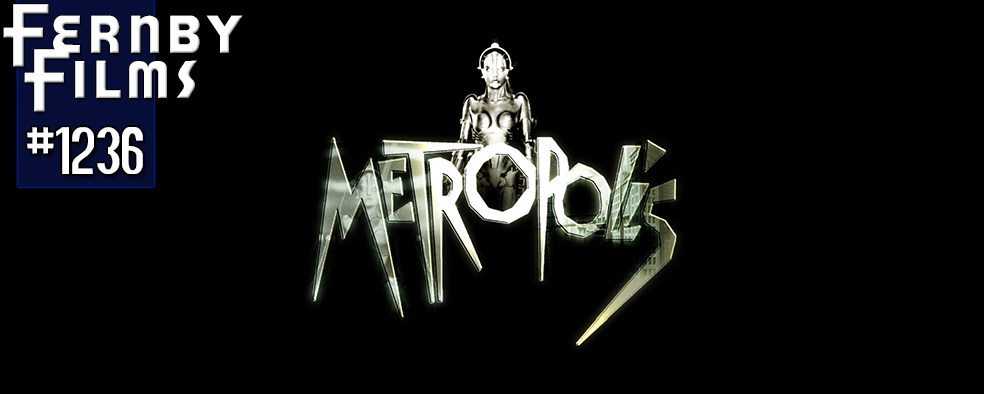 Director :  Fritz Lang
Year Of Release :   1927
Principal Cast :  Gustav Frohlich, Brigitte Helm, Alfred Abel, Rudolf Klein-Rogge, Heinrich George, Fritz Rasp, Theodore Loos.
Approx Running Time : 150 Minutes (Reconstructed Version)
Synopsis:   In a futuristic city sharply divided between the working class and the city planners, the son of the city's mastermind falls in love with a working class prophet who predicts the coming of a saviour to mediate their differences.
*******
Perhaps apropos, Metropolis, the film about mechanization and the dehumanization of mankind, has been the benefactor of technology allowing us to view this film in its near-entirety, fully restored. For generations, much of Metropolis was considered lost, following removal of key sequences over the years since its release, before a discovery in South America in 2008 led to one of the most comprehensive restoration efforts ever undertaken on a film. A badly damaged but complete version of the film, dubbed into Spanish, was located; restored now to its original German version, and featuring some sublime image processing and restoration, Metropolis has never looked or sounded this good. With a fully re-recorded orchestral treatment of Gottfreid Huppertz' original score, and a brand new high-definition master (now available on BluRay), revisiting this masterpiece for the first time since my teenage years was a revelation in how good silent cinema could be.