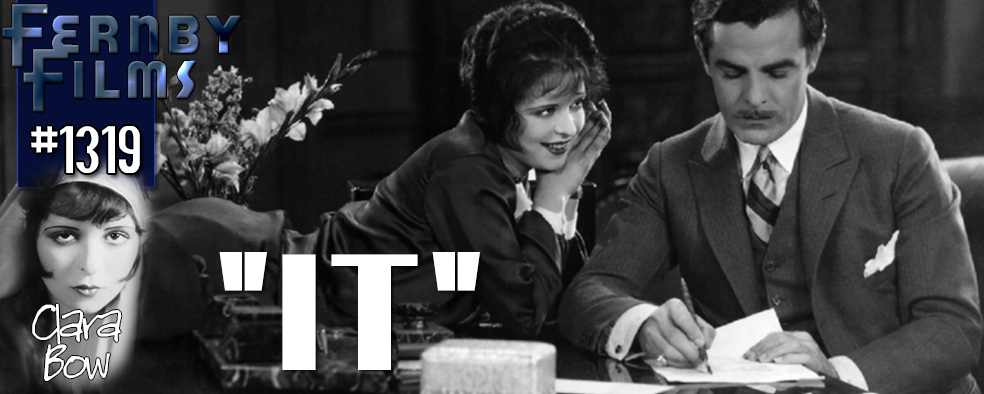 Director :   Clarence D Badger + Josef von Sternberg (Uncredited)
Year Of Release :   1927
Principal Cast :  Clara Bow, Antonio Moreno, Jaqueline Gadsden, William Austin, Priscilla Bonner.
Approx Running Time :   73 Minutes
Synopsis:   A salesgirl with plenty of "it" (sex appeal) pursues a handsome playboy.
******
It is available to view on YouTube – you can view it in the embedded video link at the bottom of this review.
Clara Bow was regarded as one of the biggest stars of her era: for a (relatively) brief period in the late 20's, Bow was the most successful film star in the industry, surpassing the big male names for box-office draw, such was her allure. One of the few silent film stars to eventually transition to talkies with any success, Bow's peak arrived in 1927 and 1928, with appearances in 1926's Mantrap, 1927's Wings and It, and 1929's The Wild Party, all going on to big box-office success and largely critical acclaim. Wings would become the first Academy Award-winning film for Best Picture. It, however, is one of Bow's more accessible films, in terms of pure entertainment. Basically a Cinderella story (remember, this is the 20's, and the term "politically correct" was yet to enter popular use), Bow lights up the screen in one of her most memorable performances; so much so, the phrase "the It Girl" was coined due to her popularity.