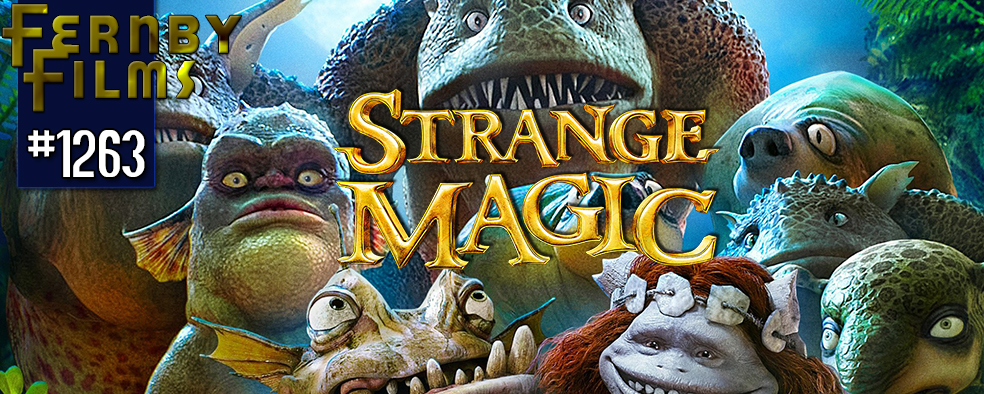 Director :  Gary Rydstrom
Year Of Release :   2015
Principal Cast :  Voices of Evan Rachel Wood, Alan Cumming, Kristen Chenoweth, Maya Rudolph, Alfred Molina, Elijah Kelley, Maredith Anne Bull, Sam Palladio, Bob Einstein, Peter Stormare, Kevin Michael Richardson.
Approx Running Time :   99 Minutes
Synopsis:   Goblins, elves, fairies and imps, and their misadventures sparked by the battle over a powerful potion.
******
As a legendary sound designer, Gary Rydstrom makes a very average director. I've admired Rydstrom's career from afar, from his earliest days at Lucasfilm through Pixar's heyday and beyond, and hold him in high regard as one of the best in the business of mixing film soundtracks. But his sophomore feature, Strange Magic, displays a weird vibe and confusing tone that suffocates joy and barbarises entertainment. Ostensibly a love-child of George Lucas' imagination, Strange Magic appropriates Shakespeare's Midsummer Nights' Dream and gives us singing, dancing, flying fairies, elves, goblins and other mythological ephemera in a bizarre mix of Tinker-Bell via Moulin Rouge grasping towards Lord Of The Rings. If you'd described this film to me before I'd seen it I'd be interested in what it proposed, but the execution of the film is muddled, tepid, and often inscrutably dull as it gapes towards uncanny valley.