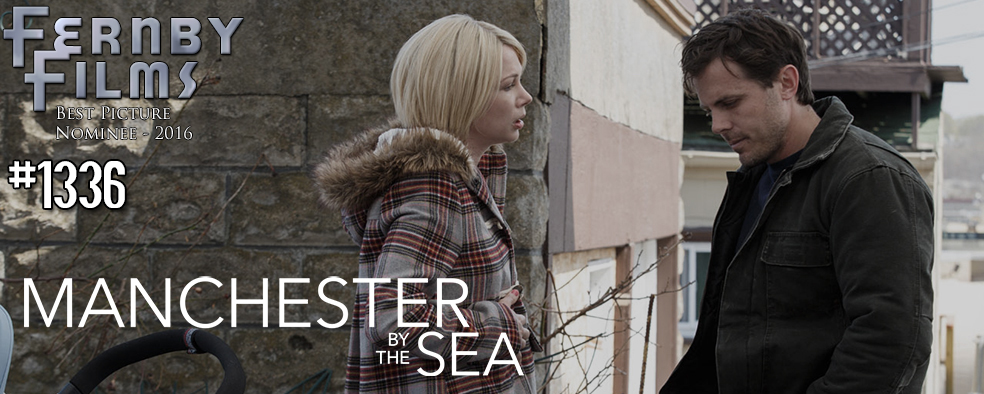 Director :  Kenneth Lonergan
Year Of Release :   2016
Principal Cast :  Casey Affleck, Michelle Williams, Kyle Chandler, Gretchen Mol, Lucas Hedges, CJ Wilson, Tate Donovan, Kara Hayward, Anna Baryshnikov, Heather Burns, Matthew Broderick.
Approx Running Time :  137 Minutes
Synopsis:   An uncle is asked to take care of his teenage nephew after the boy's father dies.
*******
I promise you: Manchester By The Sea will tear your heart out, stomp on it, and make you cry. It's also a bloody great film. Depressing as all hell, but great. Casey Affleck provides a sterling leading performance as the quiet, angry Lee Chandler, a man living a life of relative solitude following one of the most tragic events a father can possibly endure. Directed by Kenneth Lonergan, an Academy Award-nominated screenwriter (Gangs Of New York), Manchester's solemnity and occasionally hilarious black humour service a story of frustration, forgiveness and death; acutely tense and absurdly nonchalant, Manchester's core is always emotionally true.