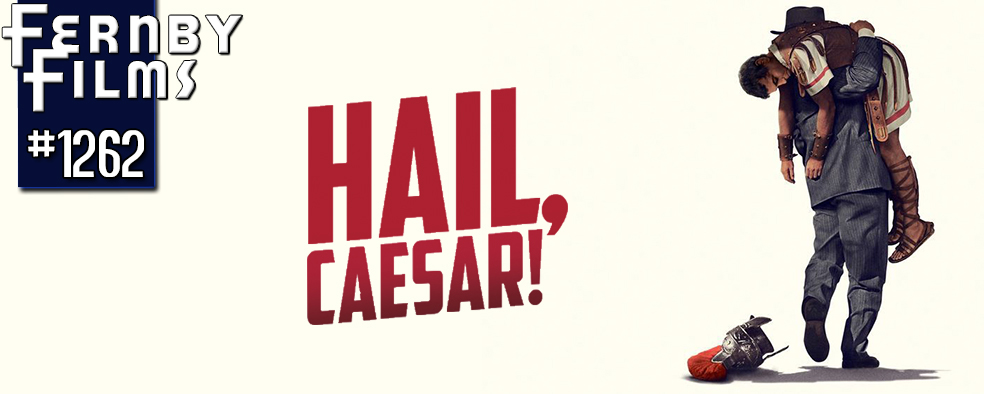 Director :  Joel + Ethan Coen
Year Of Release :   2016
Principal Cast :  George Clooney, Josh Brolin, Scarlett Johansson, Alden Ehrenreich, Ralph Feinnes, Jonah Hill, Frances McDormand, Tilda Swinton, Channing Tatum, Alison Pill, Veronica Osorio, Emily Beecham, Heather Goldenhersh, Wayne Knight, David Krumholtz, Fisher Stevens, Clancy Brown, Robert Picardo, Christopher Lambert, John Bluthal, Dolph Lundgren.
Approx Running Time :  106 Minutes
Synopsis:  A Hollywood fixer in the 1950s works to keep the studio's stars in line.
*****
I had a damn fun time with this picture. Admittedly, by choice of hobby I'm acclimated to the sensibilities of Hail Caesar, the latest film from cult directorial superstars Joel and Ethan Coen (O Brother Where Art Thou, Fargo, Barton Fink, Burn After Reading, No Country For Old Men, True Grit) which sees them delve into the period following Hollywood's "golden age" with their asymmetric wit and sense of sublime peculiarity. Led by a terrific Josh Brolin – who's having something of a career resurgence of late – and co-starring a high octane ensemble of modern Hollywood's brightest stars. At times hilarious, at times superbly technical, and altogether a charming, effortlessly entertaining film, Hail Caesar probably won't find itself among the elite of the Coen's filmography at the end but it's exactly the type of inward-looking project Hollywood always does well – an industry in love with itself will always provide quality when depicting themselves, and Hail Caesar is right up to snuff.