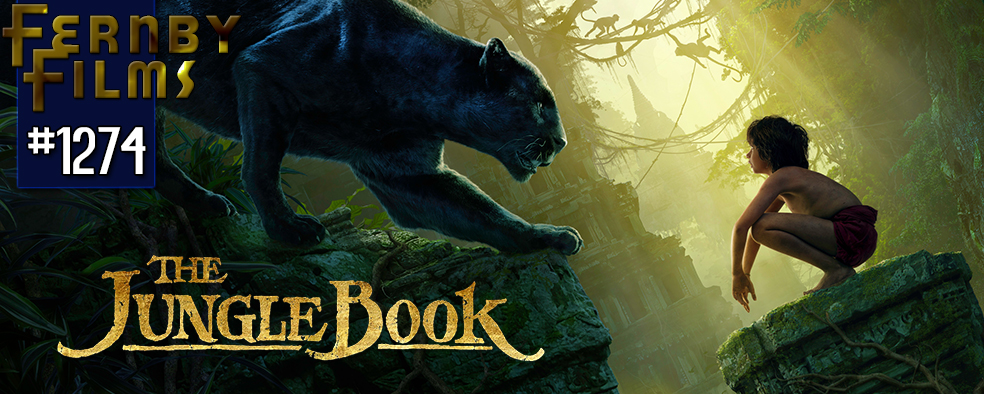 Director :   Jon Favreau
Year Of Release :   2016
Principal Cast :   Neel Sethi, Voices of Bill Murray, Ben Kingsley, Idris Elba, Lupita Nyong'o, Scarlett Johansson, GIancarlo Esposito, Christopher Walken, Garry Shandling, Brighton Rose.
Approx Running Time :   105 Minutes
Synopsis:  After a threat from the tiger Shere Khan forces him to flee the jungle, a man-cub named Mowgli embarks on a journey of self discovery with the help of panther, Bagheera, and free spirited bear, Baloo.
****
I wrote in my review of 2016's other jungle-themed film, The Legend of Tarzan, that the character was one of those long-running franchises that I have little time for, largely due to apathy and party due to overexposure and a cloying sense than I was "meant" to consider the property far more iconic than it has a legitimate claim to. Similar thoughts followed me into The Jungle Book, the umpteenth adaptation of Rudyard Kipling's classic story of a young human boy orphaned in the deep jungle, raised by wolves and sent on a journey to find his kind after Shere Kahn, the ubiquitous tiger villain of the piece, threatens harm. The original 1967 Disney animated film was my entry point to the story, and while we've had recurrences since – Jason Scott Lee's 1994 version among them – none have hit with the resonance I'd have expected from such an iconic fable.