Landmark Films Of The 21st Century – 2000-2009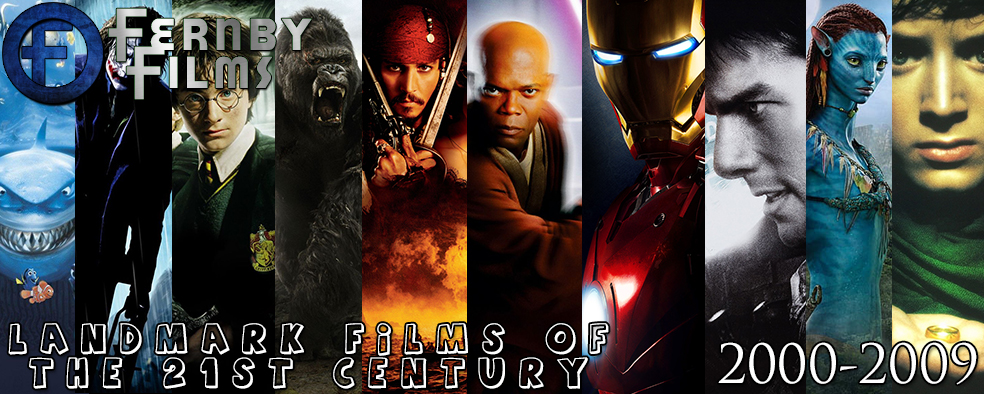 The first part in our ongoing series of cinematic decades for the 21st Century, this article looks at movies that pushed the boundaries and changed the cinema language and landscape. We've identified films that set new benchmarks for filmed storytelling. The films listed herein represent annual landmark achievements in cinema – they may not be the "best" films of that year, but they represent a leap forward in cinematic technique that is worth considerable attention.
So the planes didn't fall from the sky. The nuclear codes weren't compromised, plunging us into global catastrophic war. Barely a single computer exploded before our very eyes. Yes, humanity survived the apocalyptic portents of doom in the form of Y2K: the new millennium was upon us. The internet was growing at an exponential rate, including the potential to connect us in ways hitherto undreamed of outside of science fiction. Social media platforms such as MySpace, Facebook and Twitter arrived midway through the decade, whilst a global financial crash occurred in the latter stages that set the scene for global disunity. As we entered the 21st Century we all looked forward to a world in harmony, a world united in excitement for the Olympics in Sydney, Australia. It would be a shattering terrorist attack in September of 2001 that tore away the veil of safety and plunged our planet into conflict so enormous it continues to this very day, whilst the looming shadow of global climate change, caused by mankind's pollution and rampant natural destruction, became the spectre of our failures as a species within the short time we've been on this space rock.
With great advances in technology (including the invention of the world's first "smart phone", Apple's ubiquitous iPhone, in 2007) came rapid advances in filmmaking platforms to deliver to audiences. The expansion of CG animation, for studios such as Pixar and Dreamworks, captivated audiences with new and unique pop-culture icons, whilst George Lucas continued to advance the use of digital cinematography on his Star Wars prequels, springboarding an entirely new sub-industry within Hollywood. Advances in cameras, sound design and theatrical exhibition leaned heavily into new digital technology, as the world became more connected than ever before thanks to a faster and faster internet and the prevalence of mobile phones, capable of accessing the internet wherever you were on earth.
Part I – 2000-2009
2000. Brotherly Colour Grade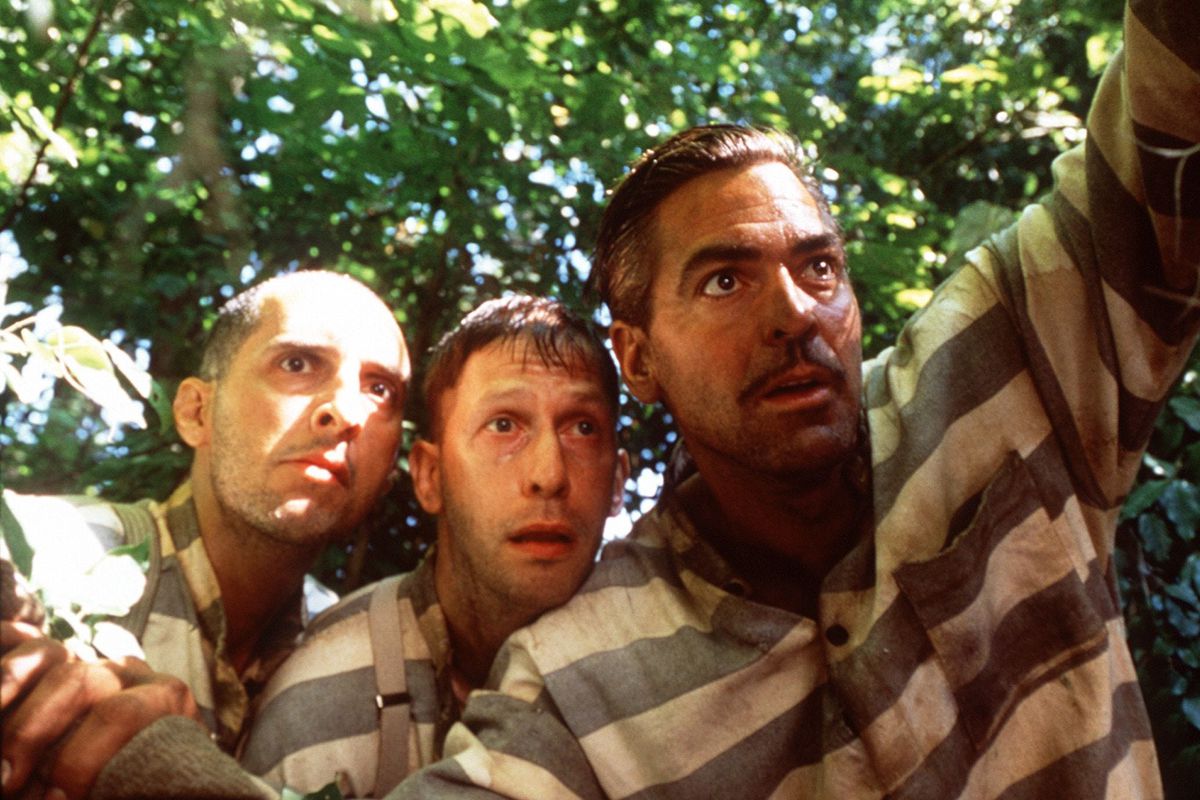 Arguably one of the more popular cult-favourite films of 2000 is the Coen Brother's hit, O Brother Where Art Thou. Starring George Clooney, John Goodman, Holly hunter, John Turturro and Tim Blake Nelson, the film's ode to Homer's The Odyssey, mixed with Depression-era folksy Americana and some catchy period tunes became a runaway success both in cinemas and on home video. Part of the film's style was it's softy sepia toned cinematography, which was achieved via the process of "colour grading", that is using a computer to artificially produce colour schemes within the finished film. Whilst film's weren't yet able to shoot on an entirely digital pipeline, computer technology had advanced enough that a film print could be scanned frame by frame into a computer, manipulated to achieve a desired look, and then rendered back out onto film again for display in cinemas. The ability to adjust colour and a film's look entirely inside the computer gave filmmakers an entirely new angle with which to present their film, and O Brother Where Art Thou's success with the nascent technology saw it nominated for an Academy Award in Cinematography.
Also in 2000:  Ridley Scott's sword-and-sandal epic Gladiator swept all before it at the Academy Awards, winning 5 categories including Best Picture, Best Actor and Best Sound. John Woo's Mission Impossible II gouged the most impressive box office of the year grossing half a billion dollars globally, whilst Tom Hanks spent most of 2000 stuck on an island with a volleyball. Marvel's mainstream comic-book film entry X-Men became the default example of how to find a franchise, and set Hugh Jackman on the path to global superstardom as the clawed mutant Wolverine. Jim Carrey sashayed onto Christmas screens as the hard-hearted Grinch, Ben Stiller milked a cat to Meet The Parents, whilst independent film became the hot topic of the year, as Erin Brockovich, Traffic, Almost Famous, and Billy Elliot saw significant returns at the box-office, as well as during awards season. The first instalment of the wildly successful horror franchise Final Destination landed in March, John Travolta's Scientology-based sci-fi flop Battlefield Earth bombed bigtime, whilst the loving pastiche of The Great Escape, Aardman Studio's Chicken Run, became the highest grossing stop-motion animated film in history. And most people spent the best part of December asking "dude, where's my car?". Cinema legends who left us in 2000 include Douglas Fairbanks Jr (Little Caesar), John Gielgud (Arthur), Walter Matthau (Grumpy Old Men), George Montgomery (Davy Crockett, The Toughest Gun In Tombstone) and Jason Robards (All The President's Men).
2001. Spiritual Fantasy: Within The Digital Realm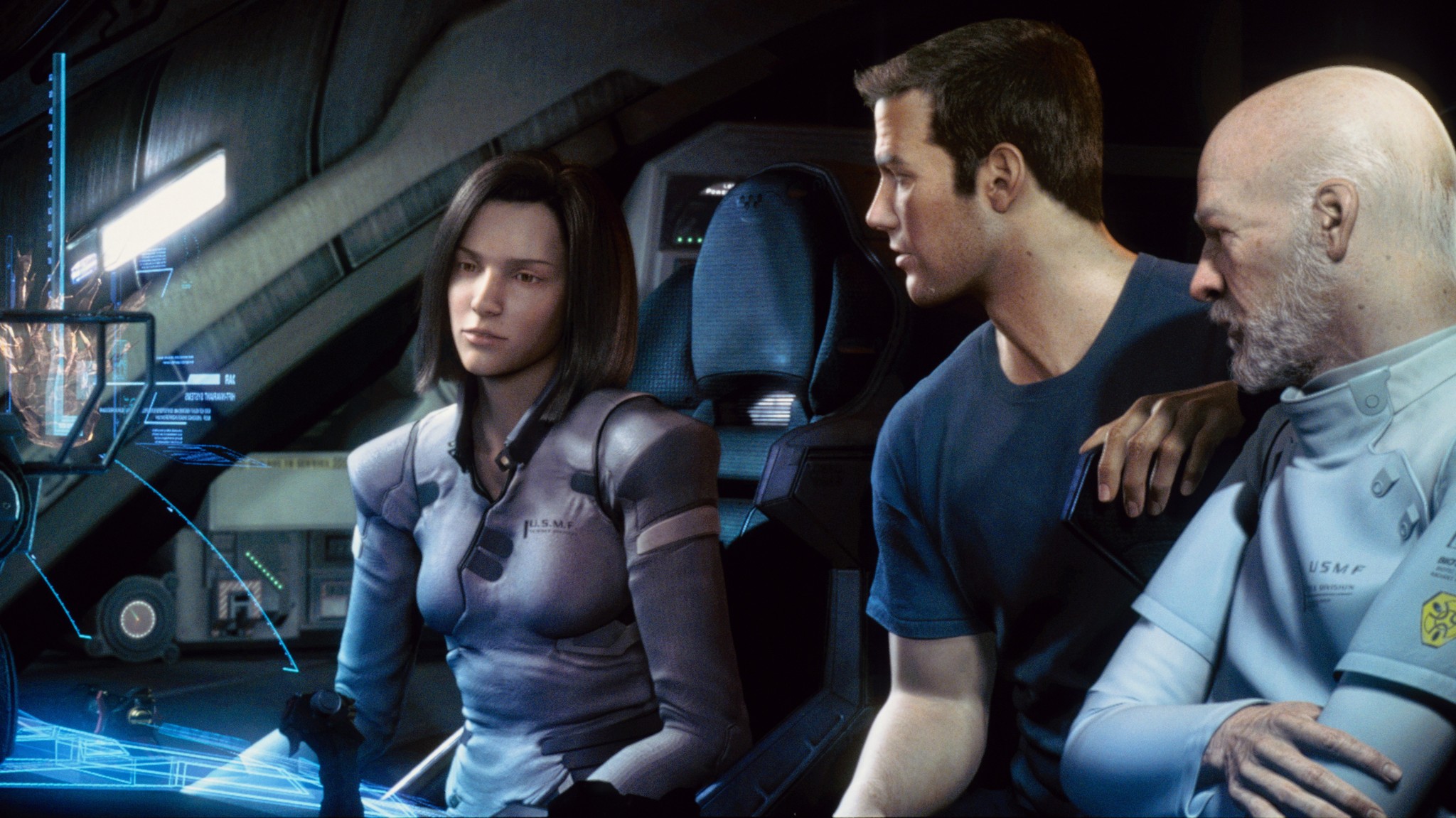 Square Pictures bankrupted themselves with this game-changing feature film, based on the popular video game franchise. Final Fantasy: The Spirits Within was the first full computer-generated film to feature photo-realistic human characters, and it was at that point the most expensive animated film ever made, with a reputed production budget of a tick over $130m. Sadly, the film's poor critical reception and dismal box-office receipts led to the closure of Square Pictures soon afterwards. Hope was high for the film; the studio marketed the central character of Aki Ross as the world's first computer animated actress, and had made plans to include her in other films and in different roles. The production also pushed the technology to the limit, having to produce hundreds of thousands of frames of highly detailed, incredibly lifelike animation move and feel like real people in real environments. Uncanny valley pushed audiences away, however, along with a myopic plot and incomprehensible spirit-led narrative. While the film may have failed in the most spectacular way possible, the industry saw the potential for the technology behind it and, as with anything digital, began to incorporate Square's methodology into their own visual effects pipelines.
Also in 2001:  Three of the world's biggest franchises kicked off this year, as Rob Cohen's The Fast & The Furious roaring into cinemas in June, Harry Potter & The Philosopher's Stone dropping in November, and the first instalment of Peter Jackson's Lord Of The Rings trilogy, The Fellowship of The Ring landing a month later for Christmas. Potter would go on to top the box-office with more than a billion dollars in revenue, whilst Rings came in second, snagging just under that amount for willing audiences. The Fast & Furious franchise would continue on for the next few decades, dropping its tenth film in 2021 and capturing a global box-office of over $6billion. Other big earners in 2001 include Pixar's Monsters Inc, while Shrek captured nearly half a billion for Dreamworks SKG in their first genre release since acquiring Pacific Data Images, the team behind Antz. Spielberg relinquished the helm of his Jurassic Park franchise, leaving Joe Johnston to direct the third film, whilst another sequel, The Mummy Returns, saw Universal's monster stalwart get the big-budget epic treatment once more. Ron Howard's A Beautiful Mind would win the Oscar for Best Picture, Best Director, and actress Jennifer Connelly snagged Best Supporting Actress. Russell Crowe would lose out on the Best Actor gong in favour of Denzel Washington for the incendiary Training Day, and Halle Berry would deliver an acceptance speech for the ages with her win for Monster's Ball. Other notable films released in 2001 include Ridley Scott's maligned Hannibal, Christopher Nolan's Memento, Bridget Jones' Diary, Michael Bay's patriotic but stupefyingly awful Pearl Harbor, Bazz Luhrmann's Moulin Rouge!, Spielberg's AI: Artificial Intelligence, Richard Kelly's Donnie Darko, and Jean-Pierre Jeunet's enormously successful Amelie. Hollywood icons passing away this year include Stanley Kramer, Anne Haney, Jack Lemmon, George Harrison and Nigel Hawthorne, while popular singer Aaliyah, who had starred in Romeo Must Die and Queen of The Damned, was killed in a plane crash, aged just 22.
Following the events of September 11, 2001, the entertainment industry reacted with appropriate humility and reverence for the lives lost on that fateful day. Films were pulled from release, reshot or re-edited to remove imagery or themes that could be construed to play upon ideas of terrorism or massive destruction, while songs and television programmes alluding to sensitive material or New York City's famous skyline were removed from airplay.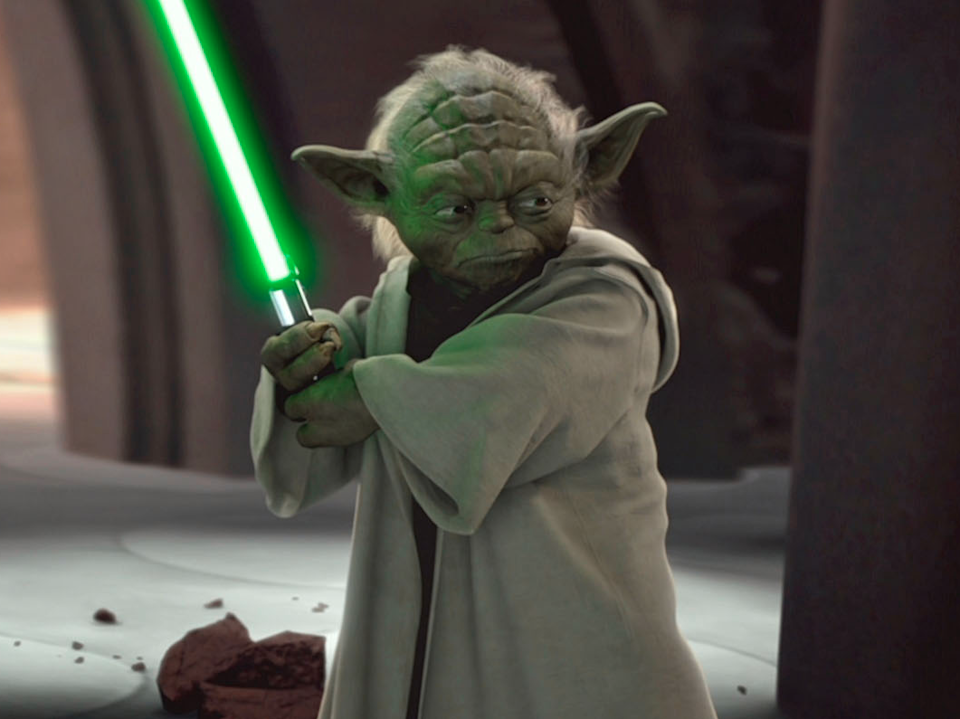 2002. Yoda Swings His Saber.
Although it wouldn't be the first feature film to do so, George Lucas' Star Wars prequel, Attack Of The Clones, was the inaugural mainstream blockbuster to film entirely on digital cinema cameras. Beaten to the punch by Jackpot and Vidocq (both 2001), Attack Of The Clones still stands as the poster-child film that ushered in the era of digital photography as a competitor to filming on…. well, film. Lucas had initially wanted to shoot on all-digital cameras for The Phantom Menace, a concept only usurped by the fact that Sony, the first tech giant to build a cinema quality camera capable of achieving this, had yet to complete development at that stage. Attack Of The Clones' release saw filmmakers potential to minimise costs of film stock by switching to a hard-drive based storage system, limited only by bits and byte costings, as well as an augmentation of the already saleable digital editing and cinematography tools (see, O Brother Where Art Thou.) The film also refined the then new-fangled "previsualisation" system of developing shots inside a computer prior to shooting on set, often across continents, often replacing storyboards as crucial tools in showing the film production what was required. Attack of The Clones took a critical drubbing for its dire dialogue, flat performances and insipid direction, although the conversation around digital cinematography, spawned in the wake of the film's development, is enough to cement this film in industry folklore as the one that broke the mould.
Also in 2002:  Sequels chalked up a lot of box-office grunt in 2002, with both Lord Of The Rings: The Two Towers, Harry Potter & The Chamber Of Secrets, and Men In Black II sitting high on the year-end earnings list. Sony's Sam Raimi-directed Spider-Man would be the year's breakout debut character, snagging $800 million globally in a clogged release schedule. Venerable musical Chicago translated to Academy Award love, as Rob Marshall's big screen take, starring Catherine Zeta Jones, Rene Zellweger, Richard Gere and John C Reilly snagged Best Picture and Best Supporting Actress among its six wins of the night. Roman Polanski's Holocaust flick The Pianist saw the controversial director win Best Director – although he was unable to attend due to ongoing warrants for his arrest in the United States – and Adrien Brody picked up Best Actor. Nicole Kidman uglied up to win Best Actress for her turn in The Hours. Other notable films in 2002 include Mel Gibson's We Were Soldiers, the debut of Scrat in Ice Age, Milla Jovovich's first foray into Resident Evil, Doug Liman's The Bourne Identity, Mike Myers' final turn as Austin Powers in Goldmember, Paul Thomas Anderson's Punch Drunk Love, Disney's IMAX experiment Treasure Planet, and Martin Scorsese's Gangs Of New York. Among the luminaries passing away in 2002 were Spike Milligan (The Goon Show), John Frankenheimer (director, Ronin, Reindeer Games, The Island of Dr Moreau), Leo McKern, Richard Harris (Gladiator), Linda Lovelace and director George Roy Hill (The Sting).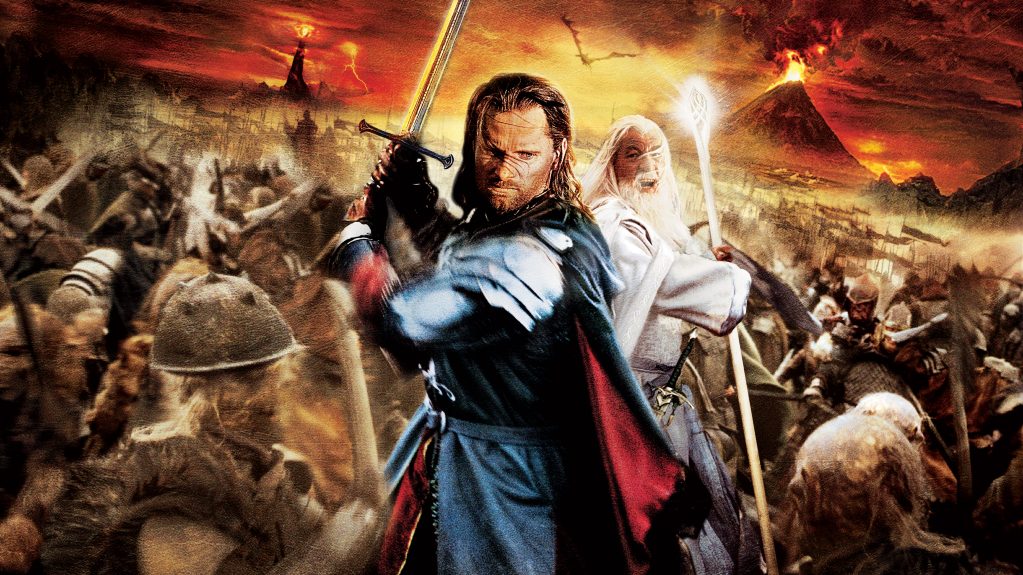 2003. All Hail The King
It's impossible to calculate just how much an impact Peter Jackson's Lord Of The Rings had, and continues to have, with young filmmakers and fans of fantasy cinema. The trilogy's triumphant conclusion, The Return of The King, was not only a box-office juggernaut, grabbing a staggering $1.1 billion at the global box office, it was also a massive critical hit and became a record-setting entry at the Academy Awards. It would equal the number of Oscars ever won for a single film (11), it would break the record for its win-to-nomination ratio (it won all the categories it was nominated for), and it became the first fantasy film to be crowned the Best Picture of the year, despite having no nominations for any of the acting categories. The film – indeed the entire trilogy – set the benchmark for visual effects, utilising the WETA Digital-developed computer software enabling artificial intelligence to be granted to individual digital characters in massive crowd and battle sequences, revolutionised motion capture for the character of Gollum (an all digital creation performed by Andy Serkis), and cemented geek culture as the preeminent force in Hollywood for box-office return. The rise of fantasy fiction, as well as the resurgence of the comic-book movie post-Batman & Robin, is often credited to the success of Lord Of The Rings, with The Return of The King capping off a blockbusting three years for director Peter Jackson and his army – nay, legion – of artists, actors and technicians in his home country of New Zealand.
Also in 2003:  Sequels again paved the way at the global box-office in 2003, with both The Matrix Reloaded and The Matrix Revolutions battling for supremacy against a second Bad Boys, a third Terminator and a second X-Men movie beneath Return of The King. Pixar's Finding Nemo, starring the voices of Albert Brooks, Ellen DeGeneres and Alexander Gould, saw Disney place second in the box-office tally, with Jim Carrey's biblical Bruce Almighty and Tom Cruise's sword-wielding Last Samurai rounding out the top ten earners of the year. Clint Eastwood's Mystic River haunted award shows along with Lost in Translation, Cold Mountain and Patty Jenkin's Monster, starring Charlize Theron. Notable releases of the year also include the Ben Affleck-led Daredevil, British success story Bend It Like Beckham, F Gary Gray's The Italian Job remake, Danny Boyle's zombie-apocalypse thriller 28 Days Later, the first Pirates of The Caribbean entry, box-office bomb Gigli, Dwayne Johnson in an early leading role in The Rundown, and Tarantino's Kill Bill Volume 1. Perennial Christmas favourite Love Actually also arrived in time for the holidays, whilst the one film everyone wants a sequel to, Master & Commander, dropped in November. Famous Hollywood faces who passed in 2003 include cinematographer Conrad Hall (Cool Hand Luke), Richard Crenna (Rambo: First Blood), Michael Jeter (Waterworld, The Green Mile), Gregory Peck (To Kill A Mockingbird), Katharine Hepburn (The African Queen), Bob Hope, Charles Bronson (Death Wish), director Elia Kazan (Gentlemen's Agreement), composer Michael Kamen (the Lethal Weapon franchise, The Iron Giant), and David Hemmings (Gladiator, Profondo Rosso).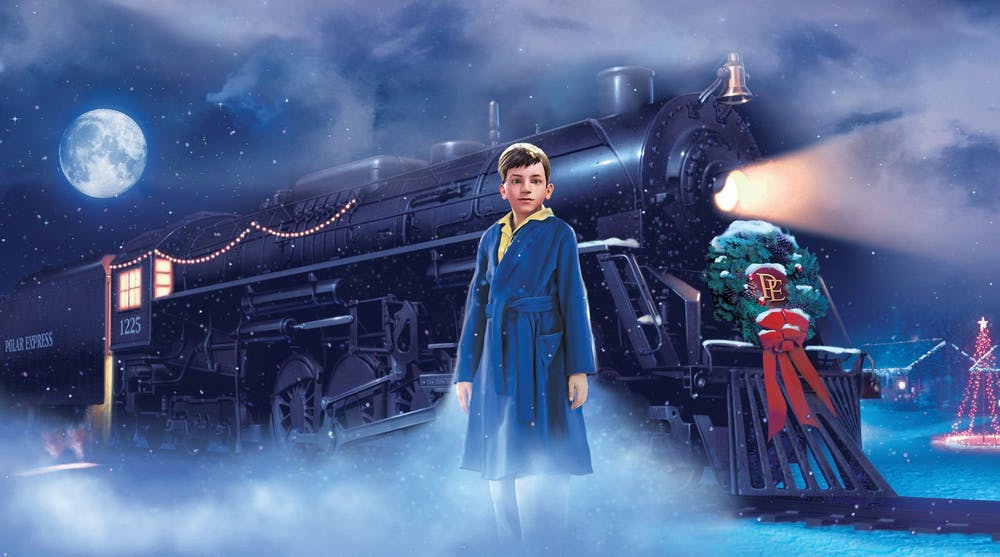 2004. All Aboard The Express
The first of Robert Zemeckis' trio of performance capture films – the others being Beowulf and A Christmas Carol – The Polar Express is memorable for a number of reasons. It marked the first time an entire film had been captured using the motion capture technology, with star Tom Hanks himself working on no fewer than five characters within the completed film (including both the train conductor and Santa Claus). It also became the leading example of technology being unable to avert tripping into Uncanny Valley – whereby humans react adversely to the appearance and behaviour of a humanoid character, exacerbated by an increased realism when said character fails to suspend disbelief. The Polar Express is the stuff of nightmares, in terms of its human characters. From the lifeless eyes and mannequin textures afforded the people in the film, to the coiled-spring physics of walking, running and climbing that all feel a little off, The Polar Express runs the gamut of pushing technology to its very limit and beyond, something Zemeckis had always done throughout even his early career (see Back To The Future II for another extreme example). While The Polar Express has gathered a cult following and has become a staple of holiday movie viewing around the world, it's largely for the boundary pushing technological breakthroughs – and some failures – that the film is remembered today.
Also in 2004:  Clint Eastwood's Million Dollar Baby delivered a roundhouse to snap the neck of the Academy Awards, winning Best Picture, Director, Actress (Hilary Swank), and Supporting Actor (Morgan Freeman). Martin Scorsese's Howard Hawk's biopic The Aviator took the top gong at the Golden Globes while Alexander Payne's Sideways also saw a number of award shows success. Shrek 2 saw the great green ogre top the box-office for the year, whilst Harry Potter's third film, Spider-Man's second, and Pixar's The Incredibles compete with Mel Gibson's bloody holy sacrament The Passion Of The Christ for a top five placing. Other notable films for the year included green-screen effects flick Sky Captain & The World of Tomorrow, disaster epic The Day After Tomorrow, and the Will Smith-led I Robot, alongside Zack Snyder's Dawn of The Dead remake, Guillermo Del Toro's Hellboy, Disney's final released 2D animated feature Home On The Range, Edgar Wright's Shaun of The Dead, M Night Shyamalan's The Village, Oliver Stone's unfortunate historical epic Alexander, and the final Wesley Snipes Blade film, Blade Trinity. Of the Hollywood icons who passed in 2004, none were more significant than that of Marlon Brando (Superman The Movie), arguably one of the greatest actors of all time, aged 80. Also among those dying were original King Kong star Fay Wray, former US President and actor Ronald Regan, Peter Ustinov (Death On The Nile), Anthony Ainley, Ray Charles (The Blues Brothers), composer Elmer Bernstein (Ghostbusters), Janet Leigh (Psycho), and Jerry Orbach.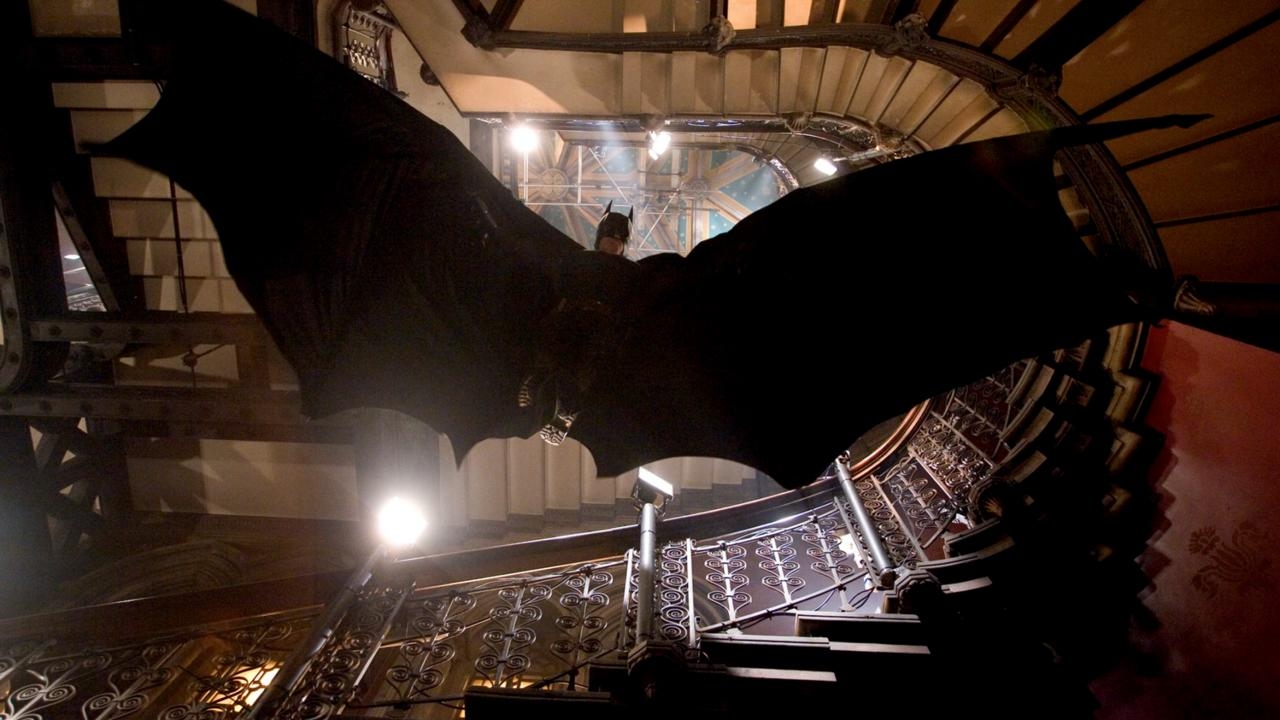 2005. Caped Origins
With the critical failure of Joel Schumacher's risible Batman & Robin in 1997, Hollywood's love-affair with the superhero comic-book movie genre had pretty much ground to a halt. It would take and up-and-coming British director named Christopher Nolan to reinvent the genre with his origin story of Gotham's Caped Crusader, with the blockbusting event film Batman Begins nearly a decade later. Starring Christian Bale, Liam Neeson and Michael Caine, among a cavalcade of A-list stars in supporting roles, Nolan's epic genre flick was even nominated for an Academy Award for Cinematography to go along with the critical and commercial acclaim it received. It is often cited as the film that reinvigorated the film industry's appreciation for quality superhero movies with a focus on character and plot working in unison with flashy effects and mind-blowing stunts; Batman Begins was followed up three years later by a sequel, The Dark Knight, and in 2012 again with The Dark Knight Rises. The film worked primarily because it grounded Bruce Wayne, aka Batman, in a gritty, realistic setting more closely aligned with our own world than the Burton/Schumacher aesthetic, something audiences applauded, which would go on to form the foundation of many future comic-book films from both the Marvel Cinematic Universe, the DC Extended Universe, and multiple television series including Amazon's The Boys, and the CW's Arrowverse franchise.
Also in 2005: The home video disc war between Toshiba's HD-DVD technology and Sony's competing BluRay format kicked off in 2005, with Sony's Charlies Angels: Full Throttle being the first feature film to be released on the latter format. With various studios competing for market share for the next few years, the format war eventually ended in 2008 with HD-DVD being consigned to the history books when supporting studios saw the promise of BluRay and switched sides. At the Academy Awards, ensemble film Crash took home best Picture, whilst Ang Lee snagged Best Director for his work on Brokeback Mountain. Big winners in the acting categories in 2005 were George Clooney (Syriana), Rachel Weisz (The Constant Gardener), Philip Seymour Hoffman (Capote) and Reese Witherspoon (Walk The Line). Notable big films of the year include Harry Potter & The Goblet Of Fire, Star Wars: Episode III – Revenge Of The Sith, Spielberg's War of the Worlds remake, Peter Jackson's King Kong remake, Doug Liman's Mr & Mrs Smith remake, and Tim Burton's Charlie & The Chocolate Factory remake, while the only animated film of the year to crack the top ten box-office draws globally was Dreamworks' Madagascar, accompanied by the irritating but catchy theme song "Move It". The year also marked the breakthrough of director Judd Apatow with the decidedly adult film starring Steve Carrell, The 40-Year-Old Virgin, which smashed box-office records for an R-Rated comedy and made a household name out of its star. Dreamworks, founded in 1994 by Spielberg, Jeffrey Katzenberg and David Geffen, was sold to conglomerate Viacom for over $1.5b, while Universal's King Kong remake became one of the four most expensive films to produce ever, tied with Spider-Man 2, Superman Returns and Titanic, costing over $200m to make. Industry celebrities who passed in 2005 include Arthur Miller (screenwriter, Death of A Salesman, The Crucible), George P Cosmatos, John Mills (Ryan's Daughter), Anne Bancroft (The Hindenberg), Star Trek's James Doohan, Pixar's Joe Ranft, Robert Wise (director, The Sound of Music), Pat Morita (The Karate Kid), Richard Pryor (Brewster's Millions) and Vincent Schiavelli (Tomorrow Never Dies). Look quickly and you'll also see the film debuts of Domhnall Gleeson (Boy Eats Girl), Carey Mulligan (Pride & Prejudice), and Channing Tatum (Coach Carter).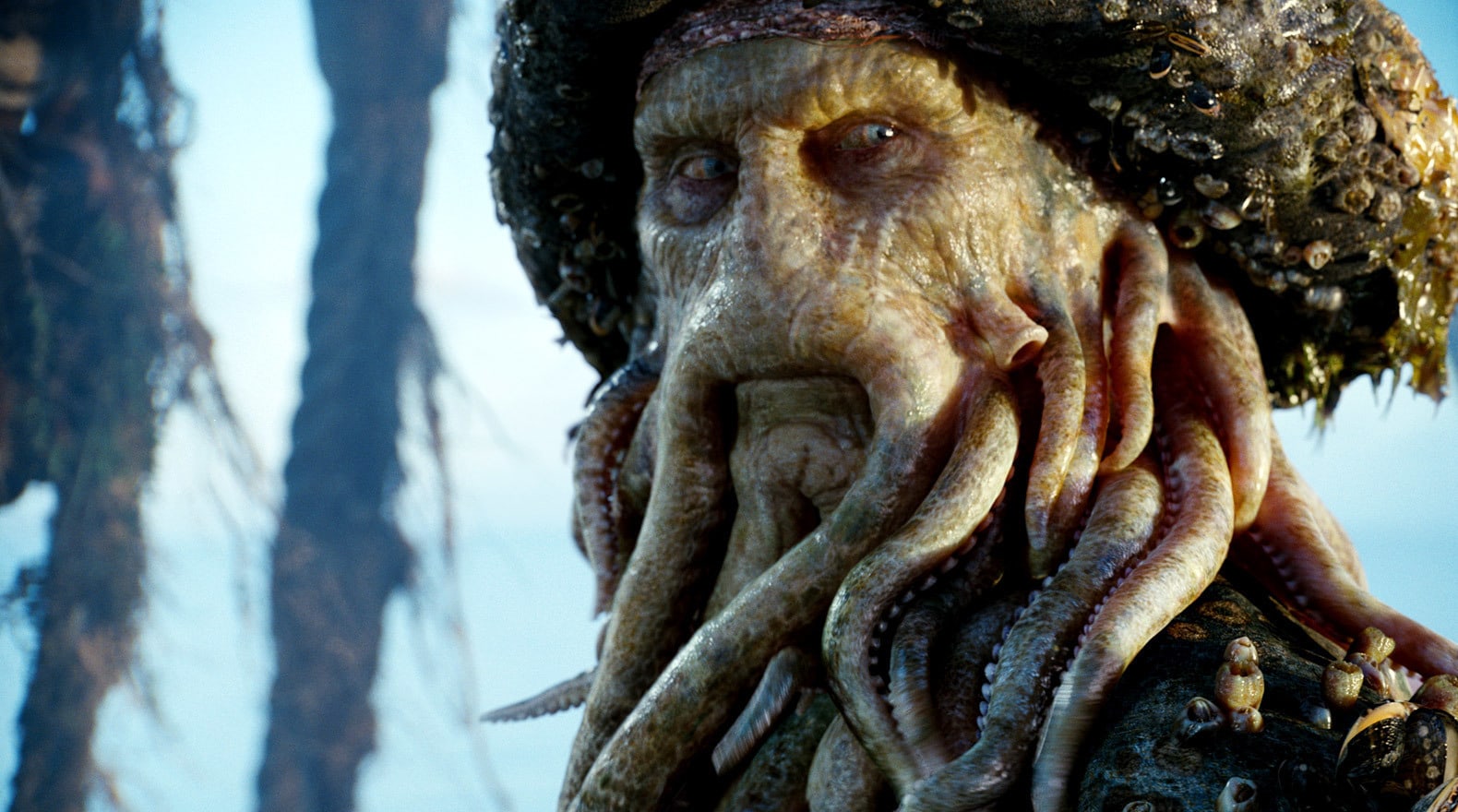 2006.  Digitised Davey Jones
The first of Disney's two hugely expensive Pirates of The Caribbean sequels, Dead Man's Chest, made its big-screen debut, and boasted yet another step forward in the progress of digital visual effects. One of the film's central characters, Bill Nighy's betentacled mythological villain Davey Jones, was a startling visual effects landmark derived from utilising existing technology and pushing the boundaries of what could be achieved on-set. Digital effects artists at Industrial Light And Magic, the pre-eminent effects house in Hollywood, designed a system (called IMocap) that removed the need for actors to be shot against a blue screen or painstakingly rotoscoped out (a la Andy Serkis in The Lord Of The Rings only a few years earlier), and instead allowed real-time effects to be captured using a precursor to today's motion capture technology on-set, and in-camera. Bill Nighy's eponymous Jones had a striking visual look that necessitated the actor sporting tracking markers over his face, as well as being dressed in a grey unitard which was also laced with numerous tracking markers that, all of which would allow the effects teams to overlay the computer graphics to match movements and performances the actors had delivered live. The result was one of 2006's most startling visual effects moments, one that actually holds up well today given the advances in the intervening years. Whilst detractors of the film (as well as the second sequel, At World's End) was stuffed too full of ideas and story, nobody could deny Bill Nighy's remarkable performance as the tragic Davey Jones, as well as the haunting visual effects used to bring the character to life at a technical level. The technology was extremely portable and cost-effective for time, and allowed more options during production avoiding complicated previs overruns.
Also in 2006: While Dead Man's Chest would claim the title of the year's biggest earner, it was ably backed up by the likes of several popular sequels, including X-Men: The Last Stand, Mission: Impossible III, Bryan Singer's lacklustre Superman Returns, and Ice Age: The Meltdown, whilst Daniel Craig took up the mantle of everyones favourite superspy James Bond in Martin Campbell's second go-round rebooting the popular series in Casino Royale. Christian controversy abounded for the cinematic release of The DaVinci Code, the Tom Hanks-led film version of Dan Brown's popular conspiracy novel, whilst Ben Stiller spent his first Night At The Museum, a load of Cars vied for attention, and a troupe of singing penguins took the world by storm in Happy Feet. 2006 also saw a duo of major 9/11 films released, Paul Greengrass' United 93 and Oliver Stone's Nic Cage-starrer World Trade Centre. Popular films of the year also included anarchic Wachowski-produced V For Vendetta, James Gunn's Slither, The Devil Wears Prada (which saw Meryl Streep snag another Oscar nomination), incredibly dull meme-film Snakes On A Plane, Christopher Nolan's The Prestige, Mel Gibson's Apocalypto, and the massive ensemble film Dreamgirls. Speaking of Mel Gibson, 2006 also saw the public revelations of his drunk-driving arrest and subsequent anti-Semitic disgrace, while the concept of climate change became all-too-real when one-time US Presidential candidate Al Gore hosted An Inconvenient Truth, which would go on to win two Academy Awards (Original Song, and Documentary). The year also saw Disney acquire Pixar Studios into its fold, after a brief period of angst where the Mouse House decided it would no longer distribute Pixar's films. Notable deaths in 2006 include Shelly Winters (The Diary of Anne Frank), Dennis Weaver (Duel), director Richard Fleischer (Doctor Dolittle), television mega-producer Aaron Spelling (Beverley Hills 90210), Glenn Ford (Superman, Gilda), Robert Altman, Peter Boyle and legendary singer James Brown.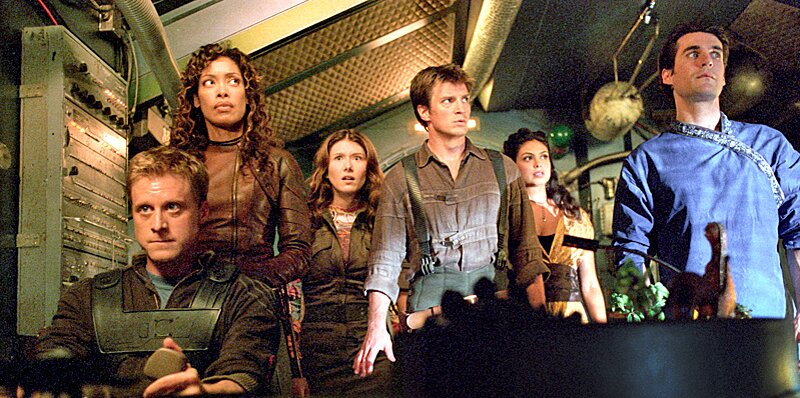 2007. Serene Piracy
Internet piracy, once the primary domain of music thievery for the likes of Napster and Limewire, kicked into high gear with high-speed broadband services allowing torrent sites, known for hosting illegal content for distribution around the world for free, to grant movie fans access to high definition copies of the latest movies. The first known such case was Joss Whedon's popular Firefly series follow-up Serenity, which became the first full HD film to make its way onto torrent sites (reputedly at a then eye-watering 20Gb file size), setting off a protracted, ongoing battle between studios and those who seek their content without payment. Serenity was also the first film to find its way onto the new HD-DVD format, a format which would become defunct only a few years later. Digital piracy reportedly costs the US box-0ffice anywhere from $29b and $70b annually in 2021, although that number is naturally incredibly difficult to quantify, but it's a battle Hollywood and film industries across the globe have been unable to win, no matter how they try. Piracy is now ubiquitous across the internet, with countless millions sharing files including movies, music, literature, games and almost anything you can store online, while the concept has proliferated into illegal websites allowing streaming of popular movies similar to what you'd find on YouTube.
Also in 2007: Another year, another swag of Hollywood sequels dominating the box-office once more, with the third Pirates of The Caribbean film, At World's End, holding top spot with nearly a billion US dollars to its name. It was closely followed by Harry Potter & The Order Of The Phoenix, Spider-Man 3, and Shrek The Third. Michael Bay's first Transformers set the cinema chains alight with rambunctious action and a casual disregard for propriety, whilst I Am Legend, National Treasure: Book of Secrets, and Zack Snyder's 300 all found their way into the year's top ten, alongside the first (and to-date, only) feature film version of everyone's favourite dysfunctional family in The Simpsons Movie. 2007 films finding award glory were Joel and Ethan Coen's No Country For Old Men, Joe Wright's Atonement, Russel Crowe's American Gangster, and There Will Be Blood, the latter of which saw Daniel Day-Lewis sweep multiple guild Best Actor gongs as well as both the Golden Globes and the Academy Awards. Other popular and notable film releases of the year included Disney's Bridge To Terabithia, David Fincher's serial killer thriller Zodiac, the Tarantino-Rodriguez double-act Grindhouse release in Planet Terror and Death Proof, DJ Caruso's Shia Lebeouf-led Disturbia, Edgar Wright's Hot Fuzz, Adrienne Shelly's Waitress, Judd Apatow's Knocked Up, 20th Century Fox's Fantastic Four: The Rise of The Silver Surfer, the abortive Live Free Or Die Hard, Paul Greengrass' The Bourne Ultimatum, the first of Rob Zombie's Halloween remakes, Andrew Dominik's The Assassination of Jesse James by The Coward Robert Ford, Ben Affleck's Gone Baby Gone, Robert Zemeckis' Beowulf, and Jason Reitman's Juno. 2007 also saw a number of celebrity deaths, including (on the same day) famous arthouse director's Ingman Bergman and Michaelangelo Antonioni, as well as Dabs Greer (The Green Mile), Deborah Kerr, stuntman Evel Kinevel, animator Art Stevens, Doctor Who producer Verity Lambert, and producer Frank Capra Jr.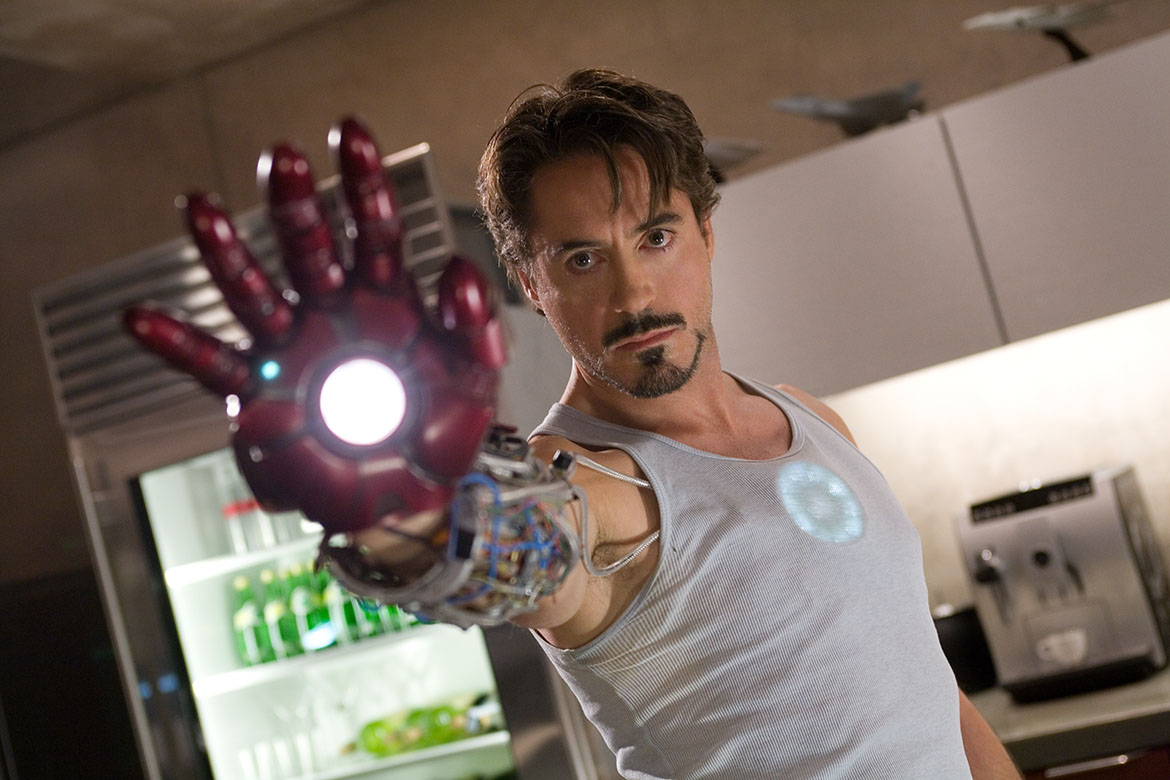 2008. Marvellous Cinematic Universe
It might seem a foregone conclusion today, but the entity we've come to know as the Marvel Cinematic Universe was a pretty unsure thing back in 2008, with the debut of what would become the franchise's most enduring and popular cornerstone, Iron Man. Over a decade earlier, Marvel Entertainment had endured the ignominy of bankruptcy, and in order to scrape themselves out of a hole they and DC Comics had dug for themselves at the conclusion of the speculation boom, they sold off a number of film and television right of some of their popular characters – most notably Spider-Man and his associated stable of characters – before producer Kevin Feige, together with then relatively unknown actor-turned director Jon Favreau, gave a springboard to popular-but-problematic star Robert Downey Jr playing a little-known comic character Tony Stark, who would go by the name Iron Man. Downey Jr was coming off some high-profile personal issues, not to mention a period of incarceration, whilst the lack of pop-culture knowledge of the Iron Man name was always a concern for audiences unsure of what to expect. Released in 2008, Iron Man hit with moderate success, sweeping in around half a billion dollars at the global box-office. What it achieved, however, was capturing lightning in a bottle with one of the cleverest moves Feige and Favreau would make: an end credit sting which saw Samuel L Jackson appear as equally unknown comic book character Nick Fury to request Tony Stark join him in assembling a team of heroes for something called "the Avenger Initiative". With this scene, the Marvel Cinematic Universe was born; and the rest, as they say, is history. Iron Man spawned a number of sequels, saw Downey Jr appear in a vast number of increasingly successful follow-up films (including the gargantuan blockbuster Avengers: Endgame, in 2019), and gave rise to an interconnected line of feature films and television series that have swept roughly 23 Billion US Dollars from global audiences over the last decade-and-a-bit.
Also in 2008:  Few could argue that the most successful and polarising film of 2008 was Christopher Nolan's The Dark Knight. A sequel to 2005's Batman Begins, Nolan's film would be tinged with sadness following the accidental death of one of its stars, Australian actor Heath Ledger, from a drug overdose prior to the film's release. Critical reception to The Dark Knight led to an enormous box-office return for the film, cementing it as the year's biggest earner, whilst Ledger would become only the second actor in history to win a posthumous acting Oscar (in the Best Supporting Category) for his performance as the Joker (coincidentally, another Australian actor, Peter Finch, won Best Actor for his turn in 1976's Network). Box-office titans of 2008 include the maligned fourth Indiana Jones entry, musical Mamma Mia, the animated Kung Fu Panda, Wall-E and Madagascar: Escape 2 Africa, while Daniel Craig's second Bond outing, Quantum Of Solace divided critics and fans alike. The Will Smith starrer Hancock and Disney's second Narnia film, Prince Caspian, rounded out the top ten. Slumdog Millionaire, directed by Danny Boyle, would snag the Oscar for Best Picture and Director of 2008, while Sean Penn (Milk), Kate Winslet (The Reader) and Penelope Cruz (Vicky Cristina Barcelona) would take home the other big acting gongs. Dreamworks Studio would end its partnership with Paramount Pictures, Sex & The City hit the big screen, while over in China, John Woo's epic blockbuster Red Cliff became that country's most expensive film. Other notable films of the year include Matt Reeve's Cloverfield, Doug Liman's Jumper, Friends' star David Schwimmer's Run Fatboy Run, the Wachowski's Speed Racer, Ben Stiller's Tropic Thunder, Guy Ritchie's RocknRolla, and a little franchise called Twilight kicked off, whilst the year ended with heavy-hitter releases The Day The Earth Stood Still, Gran Torino, The Wrestler, The Curious Case of Benjamin Button and Tom Cruise-starring Valkyrie all hitting over the holidays. Notable talent passing away in 2008 included Jaws actor Roy Scheider, director Anthony Minghella (The English Patient), legendary sci-fi author Arthur C Clarke, Charlton Heston (True Lies), composer Alexander Courage (Star Trek), Sidney Pollack, Cyd Charisse (Brigadoon), makeup artist Stan Winston, Hollywood icon Paul Newman (Cool Hand Luke), author Michael Crichton (Jurassic Park), and directors Robert Mulligan (To Kill A Mockingbird) and Harold Pinter (The French Lieutenant's Woman).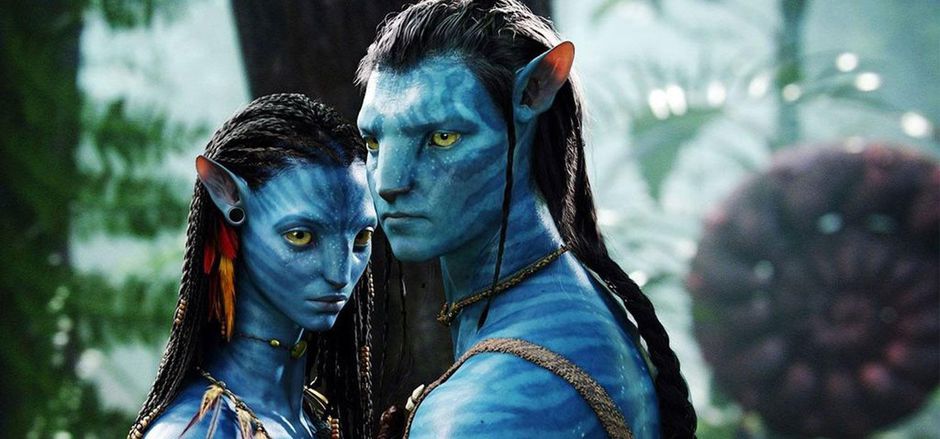 2009. 3D Returns
Watching films in the third dimension became all the rage at the end of the decade, and would last well into the next. Filmmakers had dabbled with 3D films for as far back as the 1920's and 30's, and again in the 1960's with a brief fad of horror in the 80's as well. It would take the advent of digital technology to allow 3D on film to become far easier to achieve, with nobody more attuned to the format than action maestro James Cameron, and his 2009 mega-hit Avatar. The film marked the first feature film for Cameron since his 1997 hit Titanic, having spent the intervening years making documentaries and exploring the bottom of the ocean wringing every last ounce of interest on the 1912 boat sinking for a willing public. Driven by incredible digital landscapes, motion capture technology, as well as creature and world-building design, Avatar's marketing was pronounced with its focus on 3D, and was arguably the years most popular of a glut of 3D-inspired releases. While critics derided the thin story and rote characters, Avatar would go on to early nearly $3 billion globally – a staggering sum not surpassed until 2019's Avengers: Endgame – and gave Cameron the impetus to film a number of sequels (still to find a release date as of this article's publication) set in the same universe. The eventual Blu Ray release, in its 3D Director's cut, also marked a benchmark level of stereoscopic visuals for the format. 3D also marked a turning point in animated film as well, with the first computer generated animated film to be shot in native 3D, Dreamworks' Monsters vs Aliens, also released that year. Previously, 3D animated films were converted in post production, whereas Monsters Vs Aliens used the technology from the very start. Not only were new films releasing in 3D, but many older films were re-released in the new popular format in 2009, including Toy Story, the original Star Wars, The Lord Of The Rings, The Matrix and even Titanic.
Also in 2009: Among the repercussions of a controversial Oscar ceremony the previous year, the Academy of Motion Pictures Arts and Sciences expanded the Best Picture category to a possible 10 nominations, in order to prevent a repeat of 2008's issue whereby Christopher Nolan's The Dark Knight, considered among the year's best films, wasn't included in the category. Also in 2009, Disney would acquire the Marvel Entertainment Group, and all their intellectual property, in a massive coup for the industry. Marvel, through their Marvel Studios brand, had released Iron Man and The Incredible Hulk the year previous, and was due to release Thor, Captain America: The First Avenger, and eventually The Avengers. It would not be the first of Disney's major acquisitions, with their eventual buy-out of the famous 20th Century Fox studios, just under a decade later. Conversely, the mega-merger between Time/Warner and AOL, which started in 2000, came to and end.  Heavy hitters of 2009 include more sequels: Harry Potter & The Half-Blood Prince, Ice Age: Dawn of The Dinosaurs, Transformers: Revenge Of The Fallen, and Twilight: New Moon, while disaster epic 2012, Guy Ritchie's Sherlock Holmes (starring Iron Man himself, Robert Downer Jr), Pixar's Up, and Ron Howard's follow-up to The DaVinci Code, entitled Angels & Demons, took out the top ten from tenth placed adult comedy The Hangover. Other notable films of 2009 include Sandra Bullock's The Blind Side (for which she won the Oscar for Best Actress), Tarantino's Inglourious Basterds, Katherine Bigelow's Best Picture-winning The Hurt Locker, and Jason Reitman's Up In The Air. Popular box-office hits include Pierre Morel's Liam Neeson-led actioner Taken, Isla Fisher's rom-com Confessions of A Shopaholic, Zack Snyder's polarising Watchmen, Burr Steer's 17 Again, the critically panned X-Men Origins: Wolverine, the JJ Abrams reboot of Star Trek, McG's ill-fated Christian Bale-led Terminator: Salvation, Duncan Jones' Moon, Michael Mann's Public Enemies, Niel Blomkamp's District 9, the Lord and Miller directed Cloudy With A Chance of Meatballs, F Gary Gray's Law Abiding Citizen, The Fantastic Mr Fox, The Young Victoria (starring a young Emily Blunt), and Disney's The Princess & The Frog. Among the Hollywood names passing away in 2009, include James Whitmore, composer Maurice Jarre (Lawrence of Arabia), Ken Annakin, Bud Tingwell (The Castle), Farrah Fawcett, Patrick Swayze (Dirty Dancing), Edward Woodward, Dan O'Bannon (writer, Alien), Brittany Murphy (Don't Say A Word) and singer George Michael.
Who wrote this?