Movie Review – Tick, Tick….. BOOM!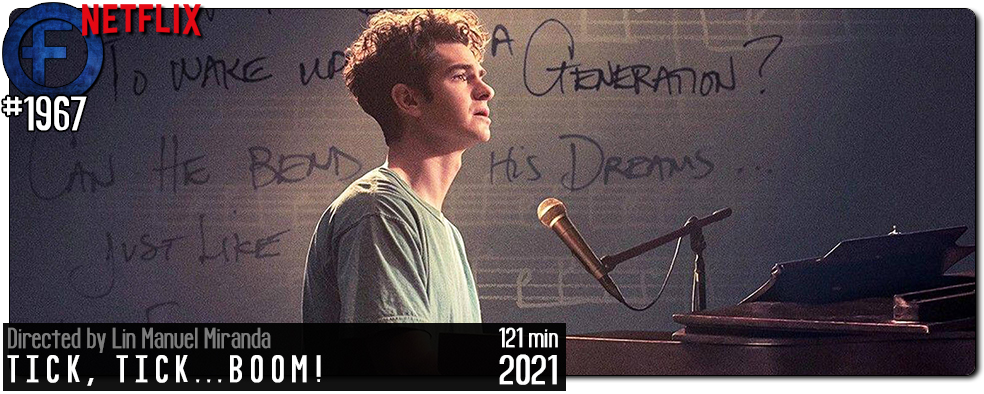 Principal Cast : Andrew Garfield, Alexandra Shipp, Robin de Jesus, Joshua Henry, Vanessa Hudgens, Jonathan Marc Sherman, Mj Rodriguez, Ben Levi Ross, Judith Light, Bradley Whitford, Laura Benanti, Danielle Ferland, Micaela Dianond, Utkarsh Ambudkar, Gizel Jiminez, Kate Rockwell, Aneesa Folds, Joel Perez, Judy Kuhn, Danny Burstein, Richard Kind, Tariq Trotter.
Synopsis: On the cusp of his 30th birthday, a promising young theatre composer navigates love, friendship and the pressures of life as an artist in New York City.
********
Broadway wunderkind Lin-Manuel Miranda's breakout decade continues with his debut feature directorial effort in Tick Tick Boom!, a musical drama retelling the embryonic career of Jonathan Larson, creator of the iconic musical "Rent", whose life was well too short-lived and a promising career cut short by an untimely aortic dissection in 1996, aged only 35. The film isn't only an homage to Larson's struggles and breakthrough (albeit posthumous) into the mainstream, it's also a triumphant celebration of the musical theatre genre, with barely a week between this film's debut on Netflix and the passing of the legendary Stephen Sondheim, apropos of nothing Tick Tick Boom! boasting a minor vocal cameo of the great man as well as Bradley Whitford's small but essential performance of the musical titan. As a work of fictionalised biography, Tick Tick Boom!'s stellar pace, rat-tat-tat musical numbers and onslaught of Broadway star cameos make it a success in every regard; that it represents an Oscar-worthy central performance by Andrew Garfield is perhaps the greater sweetness in this melancholy, joyful, aching celebration of Larson's life and all-too-short career.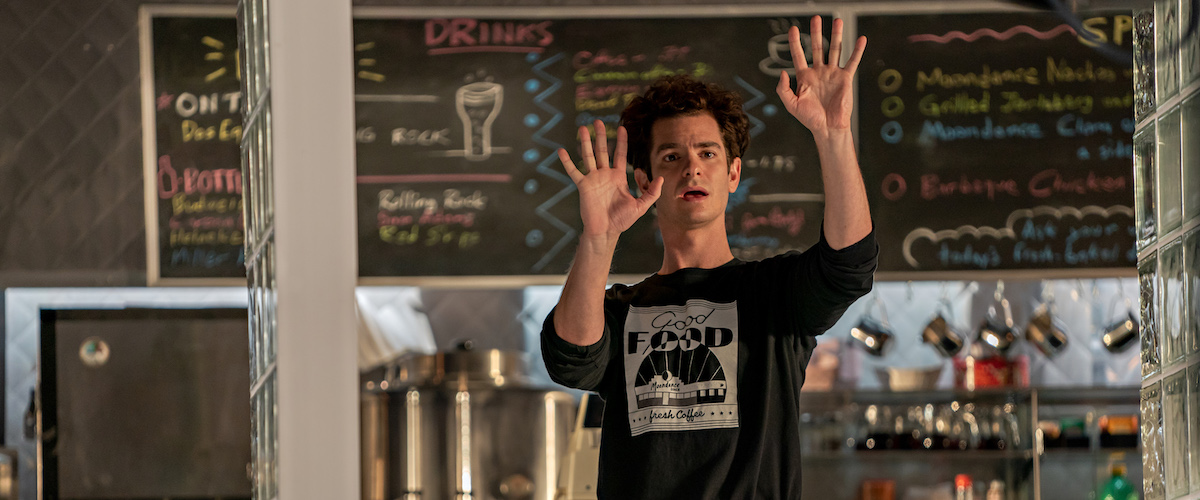 Up-and-coming composer Jonathan Larson (Garfield – Hacksaw Ridge) lives in a run-down apartment building with best friend Michael (Robin de Jesús – Milkwater) spending all his free time writing a bizarre sci-fi musical, "Superbia", and working at the Moondance Diner in SoHo, New York City. His girlfriend Susan (Alexandra Shipp – Straight Outta Compton, X-Men: Apocalypse) is finding Larson's obsessive work on "Superbia" leaves less time for their relationship, and she is considering taking a job out of state. Compulsively musical, Larson idolises Stephen Sondheim and through a series of flashforwards he performs his musical rock monologue, "Tick Tick Boom!" to a New York Theatre audience, alongside friends Roger (Joshua Bart) and Karessa (Vanessa Hudgens), while trying to parlay "Superbia" into a full-fledged production with the help of Playwright Horizons director Ira Weitzman (Jonathan Marc Sherman).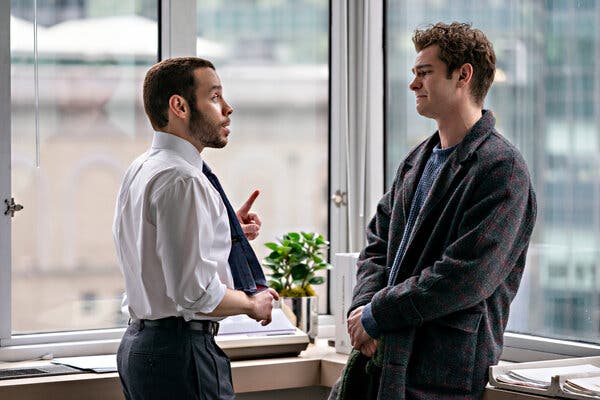 If you could have tapped any living industry name to produce and direct a film about one of the great musical theatre voices to come along in the last few generations, Lin-Manuel Miranda would surely have to be in the vicinity of top of the list. In almost every way, the journey of Jonathan Larson mirrors that of Miranda, who wrote the first draft of his breakthrough play "In The Heights" before he was twenty, had it produced into a full-fledged Broadway show in 2008, went on to write and star in the blockbuster Hamilton (a filmed version of the original run is available on Disney+ right now) and would co-star in Disney films such as Mary Poppins Returns, write music for the studio in Moana and Encanto, and lend his voice to animated Netflix feature Vivo. Miranda is a virtuoso talent, not too dissimilar to Larson and their respective idol Sondheim (who leaves his legacy as a voicemail on Larson's phone in the film), attaining success at a young age and turning that into a career filled with musical joy and enthusiasm.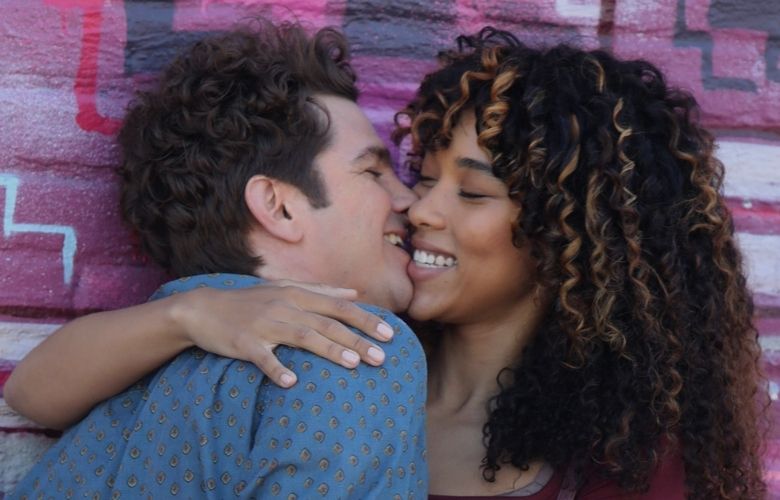 There's a truism in cinema that Hollywood loves films about itself. The addendum to that is that Hollywood loves films about the business of showbusiness, particularly the creative side of the industry, and a film about the inner workings of the musical theatre scene in New York City is always, always going to play well. Having a heavyweight like Miranda helming a film specifically about one of Broadway's more tragic subplots might feel like a gargantuan home run on film, although had the director turned his film into a straightforward biopic retelling Larson's struggles and emotional turmoil I doubt the end result would be quite so cathartic; Miranda seems particularly attuned to Larson's story, playing well with the frantic pace and breathless worship of his burgeoning talent with a scintillating, patter-patter energy, capturing the youthfulness of Larson's exuberance and passion for his art and seemingly mythologizing him for the treading-the-boards set. That Larson was a genius of composition isn't in doubt, rather Miranda's swirling dervish storytelling methodology seems hellbent on ensuring we come away indoctrinated into the same.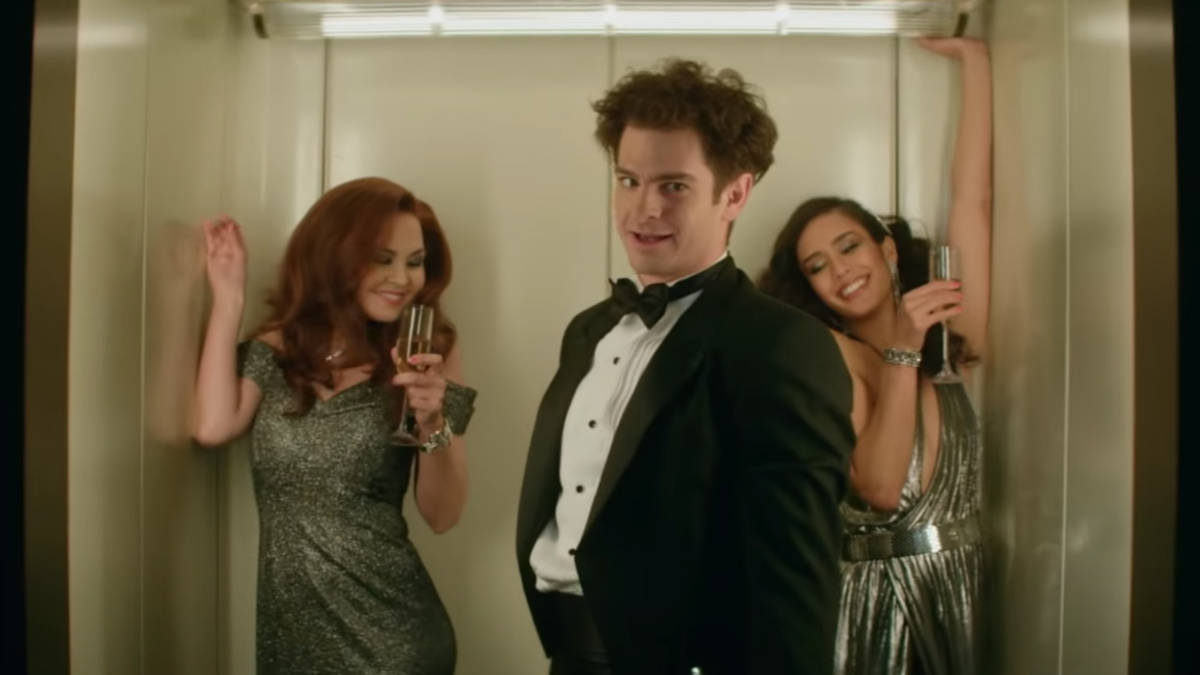 The film is arguably a showstopping demonstration of Andrew Garfield's talent as a performer. As an actor he's long been held in high regard, garnering rave reviews in projects such as Martin Scorsese's Silence, the 2017 film Breathe, and more recently opposite Jessica Chastain in The Eyes Of Tammy Faye, to say nothing of his Oscar-nominated turn in Hacksaw Ridge. I would posit Tick Tick Boom! as being the most acutely persistent representation of the man's talent, not only delivering a heartbreaking dramatic performance alongside the equally brilliant Robin de Jesús (whose rendition of "Real Life" will drag tears from your eyes), but singing all Larson's songs himself. The performance of "Therapy" with Vanessa Hudgens is an all-time classic, as is the cameo-riddled showpiece "Sunday", in which the likes of Bebe Neuwirth, Renee Elise Goldsberry, Phillipa Soo and Phylicia Rashad all make brief appearances. Garfield is an actor of immense commitment and inhabits the role of Larson superbly well, his manic frustration with compositional block and his inability to separate his career from his relationship (with a vastly underserved Alexandra Shipp getting the rawest of raw deals as Larson's girlfriend Susan) personifying the cliched "tormented artiste" trope but elevating it to a class all of its own.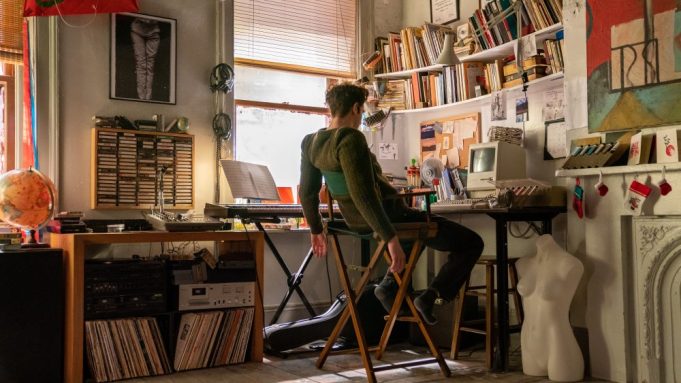 "Sunday" isn't the only sequence in which the film is populated with real-world Broadway performers and stars; every opportunity to cast a stage actor in a background role is taken, with several pushed to the forefront – Jonathan Marc Sherman, playing Larson's workshop manager is a successful playwright in his own right, transgender actress Mj Rodriguez started her career performing in a production of Rent, while Tony Award-winning actors Joshua Henry, Ben Levi Ross, Judith Light, and Laura Benanti all have parts to play in this tableau. Hell, even the supporting roles in Larson's "Superbia" workshop sequences all include up-and-coming Broadway alumni, which I will admit to going down a Google rabbit hole to read up on. I also admit to being a little taken out of the film by the appearance of Vannessa Hudgens in an acting role, but she holds her own musically (because she's Vanessa Hudgens, of course) although I'd have preferred a relatively unknown name to take the part. Spotting Richard Kind as the Negative Nancy in Walter Bloom, and Bradley Whitford as Stephen Sondheim, brought a smile to my face.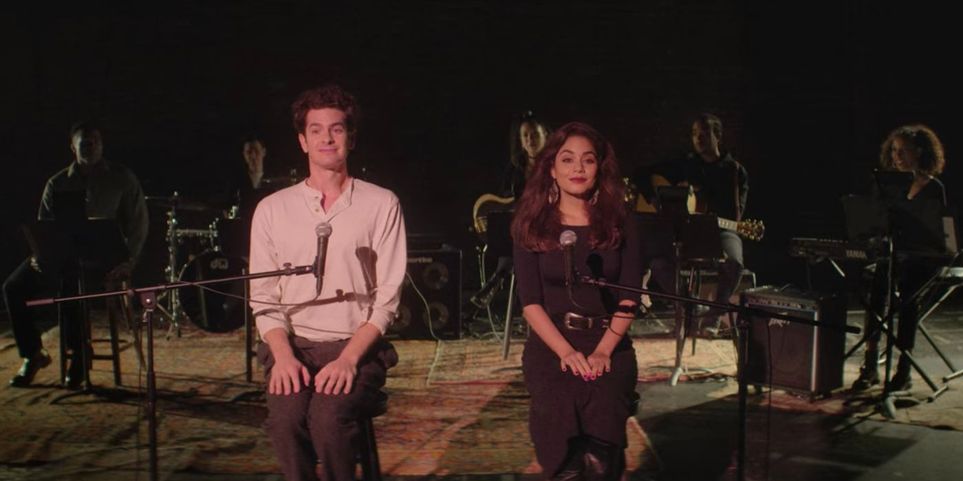 Tick Tick Boom! is a deliriously loving take on the life, short as it was, of Jonathan Larson, filled with romance and friendship as much as it is saturated by sorrow and tragedy. That the film touches on themes of loss and separation, the HIV-AIDS epidemic and how it affected the gay population of the world at the time, and Larson's increasingly manic desperation to have a hit musical before he turns 30, is simply windowdressing to the Oscar-worthy central performance of Andrew Garfield in the role. It's a titanic work, a role filled with nuance and humanity and arrogance, a touch of whimsy and the joy of creation, something Lin-Manuel Miranda captures with his dynamic camerawork and sweaty, Lurhmann-esque dramatics. I'm not entirely sure if Tick Tick Boom! is accessible to non-fans of musical theatre, or those unfamiliar with Larson's works and life, but I'm hoping it will transition across to those yet to embrace the genre's charms. It is, in a word, magnificent, augmented by Larson's toe-tapping musical numbers delivered with precision by the talent on-screen. An elegy, a mourning, but undeniably a delight.
Who wrote this?