Movie Review – Kung Fury (2015) (Mini Review)

– Summary –
Director :   David Sandberg
Year Of Release :   2015
Principal Cast :  David Sandberg, Jorma Taccone, Steven Chew, Leopold Nilsson, Adreas Cahling, Per-henrik Arvidius, Eleni Young, Helene Ahlson, Eos Karlsson,
Approx Running Time :  31 Minutes
Synopsis:   Don't bother, it sounds nuts. Watch the film at the bottom.
What we think :  If you don't think a 30 minute short film can be the greatest viewing experience of your short, miserable life, then you are dead to me. Kung Fury is what happens when creativity and drive meet passion and kickstarter money. Endlessly enjoyable, filled with so many pants-wetting laugh-out-loud moments, Kung Fury is my new go-to for "hey, you have to watch this". Brilliant.
**********************
The Kung.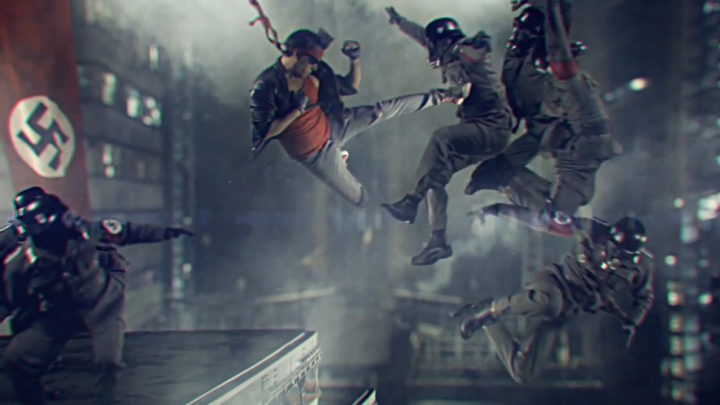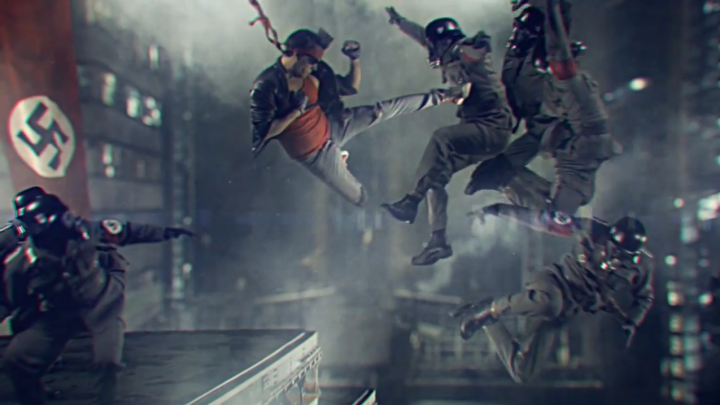 As a watcher of all things cinematic, I do spend a lot of time scouring YouTube for the latest short film projects the up-and-coming stars of the future give to the world. But never, not in my time watching movies, have I come across 30 minutes of pure, distilled, 80's throwback insanity as I witnessed with Kung Fury, a Swedish-made cop/action/martial-arts project funded entirely via Kickstarter. With a sheen of VHS quality giving it quirky, kitschy look, and a smorgasbord of adrenaline-fueled nonsensical action sequences and parody moments (f@ck me, the cameo by David Hasselhoff is worth the price of admission alone!), Kung Fury is a perfect storm of creative passion and finance unfettered by studio mandate. This is the kind of thing the world needs more of – the Wyrmwoods, the Evil Deads, the Blair Witch Projects of our generation are becoming more and more mainstream in accomplishing the seemingly impossible: they make stars out of folks who aren't on Michael Bay's casting couch and the joy of creative freedom they enjoy is palpable in every frame they render!
The Fury.
If you're not aboard Kung Fury, don't worry. Don't let the "Swedish" part of the film put you off either, because the film is in English, stars Hitler, a triceratops as a cop, Thor (no, not Marvel's version), a psychopathic arcade game, and dinosaurs with f@cking lasers coming out of their eyeballs. Kung Fury is so batshit insane it's impossible to write up a synopsis that doesn't make me sound like I'm crazy. But director and star David Sandberg has created something unlike that which the world never knew it needed; we need more Kung Fury, and for the love of God, we need more Triceracop. I'm serious. Kung Fury (Sandberg) is a cop in 80's America, with magical kung fu powers; he's sent back in in time to kill Hitler, but ends up way back in Viking era Sweden (apparently), where Thor sends him forward to 1940's Germany to stop the worlds most evil dictator. Ahh, screw it. Instead of this review, just take it as read that it's awesome, and watch it for free below. Seriously, it'll be the best 30 minutes of your life. I guarantee it.
WATCH THIS MOTHERF@CKER RIGHT HERE NOW. DO IT. GO ON, DO IT!!!
Who wrote this?