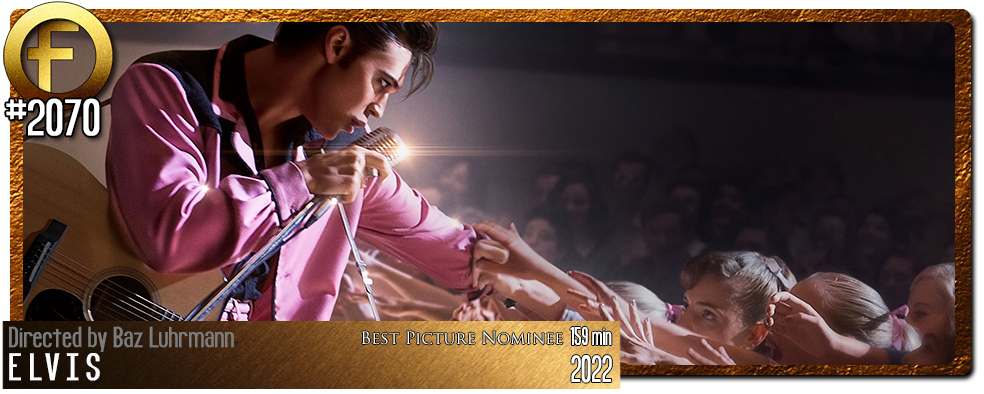 Principal Cast : Austin Butler, Tom Hanks, Olivia DeJonge, Helen Thomson, Richard Roxburgh, Kelvin Harrison, David Wenham, Kodi Smit-McPhee, Luke Bracey, Dacre Montgomery, Leon Ford, Gary Clark Jr, Yola Quartey, Natasha Basett, Xavier Samuel, Adam Dunn, Alton Mason, Cle Morgan, Josh McConville, Kate Mulvaney, Nicholas Bell, Mark Leonard Winter, Christopher Sommers.
Synopsis: The life of American music icon Elvis Presley, from his childhood to becoming a rock and movie star in the 1950s while maintaining a complex relationship with his manager, Colonel Tom Parker.
********
There are very few directors with the cultural cache of that afforded to Australian icon Baz Luhrmann. A visual stylist unparalleled in the cinematic medium, the noted stage actor/director turned his hand to filmmaking with the breakout Aussie hit Strictly Ballroom (1992), and has enjoyed considerable acclaim with each of his projects since – from Oscar-nominated for Best Picture musicals like Moulin Rouge to flirtatious over-the-top style with The Great Gatsby, few would argue that Luhrmann's filmmaking technique is of a highly specific and eminently flourished nature, as ostentatious an auteur as the industry has ever produced. Elvis, Luhrmann's sixth feature film, is as flamboyant and extravagant an endeavour as both Gatsby and Moulin Rouge combined, telling a piecemeal narrative of the life of America's "King of Rock 'n Roll", Elvis Presley, mainly from the viewpoint of his controversial manager Colonel Tom Parker, played by a vintage Tom Hanks. Reuniting with long-time screenwriter Craig Pearce, together with Jeremy Doner and Sam Bromell, Elvis is less a straightforward narrative film and more a series of fitful vignettes, each more outlandish than the last as the highest selling artist of all time goes from ingenue small-time recording artists to Las Vegas showman, peppered with references to Elvis' life and lavish lifestyle in a visual kineticism only Luhrmann can deliver.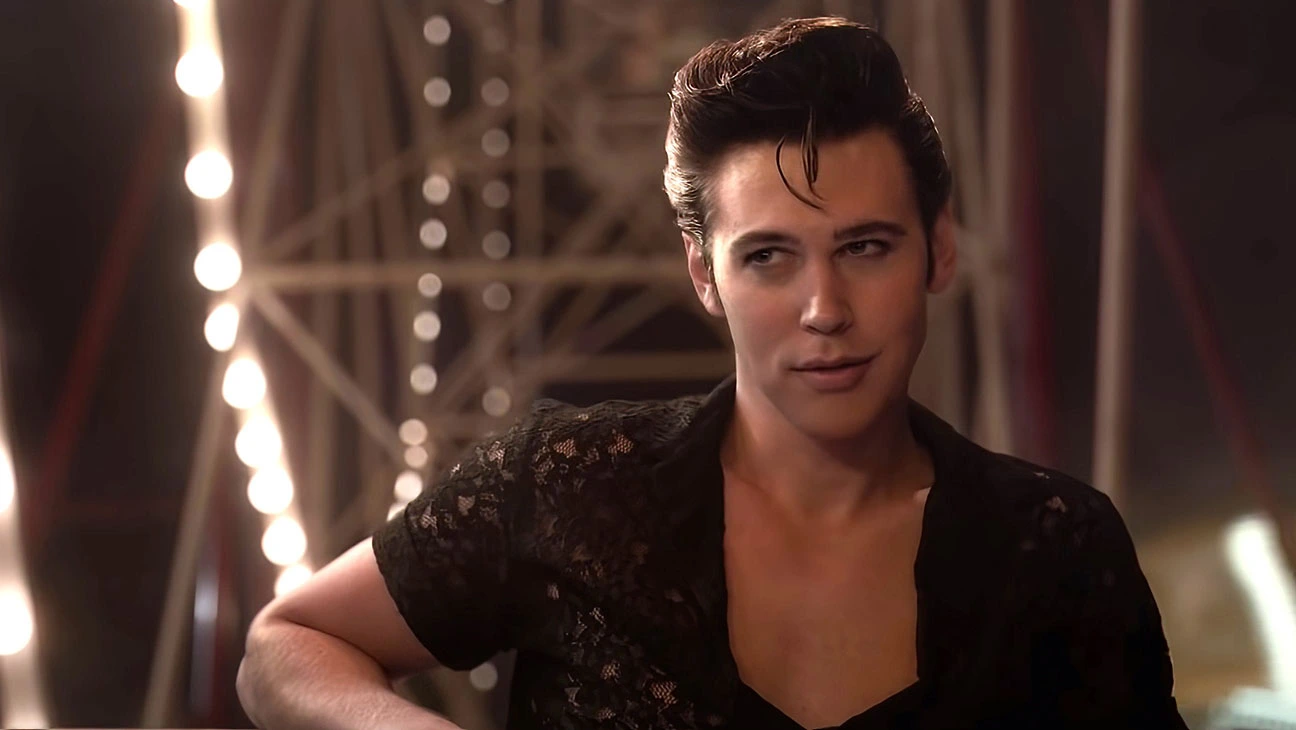 As he lays in hospital recovering from a stroke, Colonel Tom Parker (Hanks) recounts how he met and nurtured the nascent talent of a young Elvis Presley (Austin Butler), wresting a considerable fortune from merchandising, film deals and recording contracts by assuming control of a full 50% of the singers' earnings. Elvis, who dearly loves his doting mother Gladys (Helen Thomson – Kangaroo Jack), along with his father Vernon (Richard Roxburgh) sets up Elvis Presley Enterprises and proceeds to have a runaway career, forming an empire based on his incredible vocal talent and zeitgeist-tapping physical performance style that captivates an energetic American youth market. Eventually, Elvis meets his future wife, Priscilla (Olivia DeJonge – The Visit) and starts a family, but not before he falls foul of a hedonistic lifestyle filled with drugs and alcohol, over which the Colonel exerts a significant amount of influence. With career lulls and resurgences, Elvis' life is a revolving door of performances and showmanship, which takes a terrible mental toll, before his untimely fate rips away an astounding talent from the world's music scene.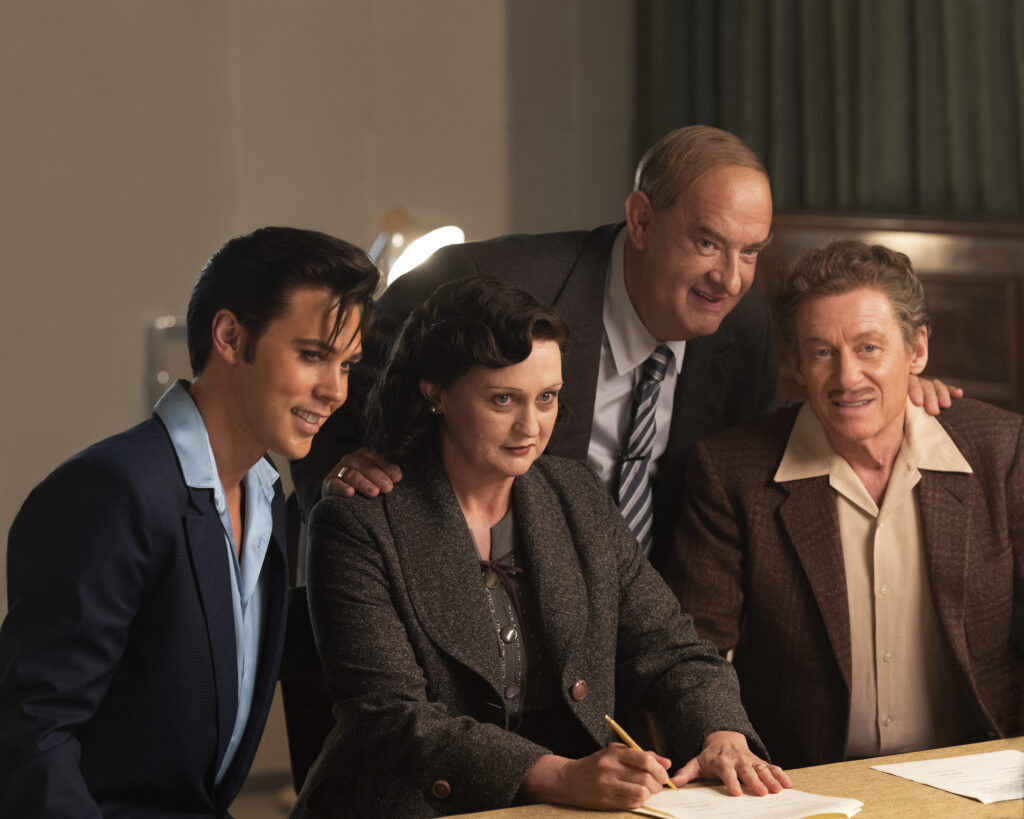 I guess if you're going to bring the full flamboyant life of Elvis Presley to the big screen, you need a director of equal flamboyancy to accomplish it. Luhrmann is exactly such a director; although Elvis falls prey to a couple of the director's narrative predilections that don't work as well as I had hoped, the film is a dynamite, engaging, rock-'em-sock-'em musical extravaganza that pits the highest selling solo artist of all time with a cavalcade of potted historical dot-points, several strained overarching thematic points, and an Oscar-calibre performance – although perhaps not the one you might expect. Elvis is a film of ferocious pace, of incredible visual tenacity and some delightfully evocative period design, and any fan of the singer will immediately find it a full-throated love-letter to Americana and the tragedy of fame. I do think it's a little long at a tick over two and a half hours, and could have been pared back a little in the lengthy dénouement, but with a toe-tapping soundtrack – a mix of Elvis' greatest hits as well as modern re-interpretations from the likes of Doja Cat and Eminem no less – and superb performances from a stellar cast, the engrossing true-life story of Elvis Presley remains as popularly engaging now as it was while he was still alive.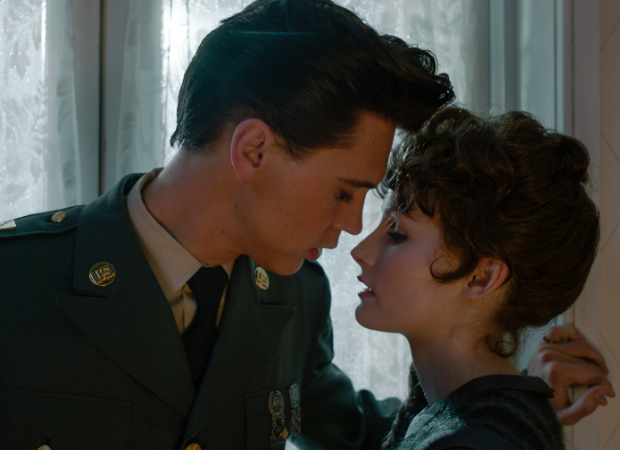 The framing of Elvis' story is an interesting take, having an aged-up Tom Hanks appear as the divisive Colonel Tom Parker to retell his version of events via flashback of the life of his popular star. That Parker abused his privilege with Elvis is nothing new, and rorted him out of millions to satisfy the Colonel's gambling addiction, but I don't think I've ever seen it laid bare quite as powerfully as this film does. It will certainly enlighten a significant number of younger fans who may not be fully aware of the scope of Parker's machinations; Hanks kills it in the role, affable and beguiling as always whilst in some moments as purely hateful and deceitful as I've seen him. Yet it isn't Hanks for whom the Oscar season will come calling: Austin Butler, in the title role, is absolutely the star of the show and steals every scene he's in as the singer, as masterful and chameleonic a turn as you'll ever see from an actor. While Butler doesn't look exactly like Elvis did, he personifies the singer's style and personality (as much as anyone can) with a raw sexual chemistry that has to be seen to be believed. If Hanks' Parker is the architect of Elvis' success, Butler is the foundation, a towering portrayal of a man seemingly incapable of determining his own destiny, content in some ways to let others dictate what they see as best of him. When Butler and Hanks square off against each other in the film's second half the sparks really fly, and Butler more than commands the screen even alongside his Oscar-winning elder statesman.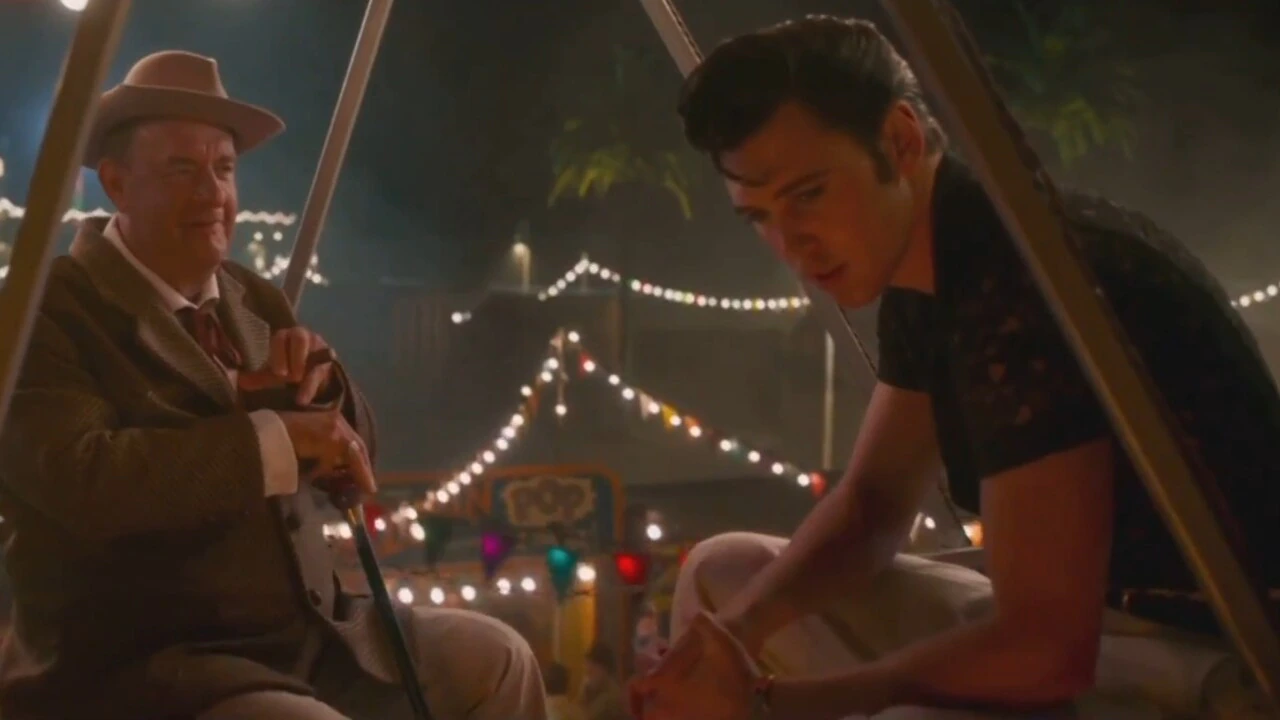 Given the film's production was based largely in Australia, it's little wonder Luhrmann taps a bountiful Aussie supporting cast including Richard Roxburgh, as Elvis' insolvent father, David Wenham (Gettin' Square) and Kodi Smit-McPhee (The Power of the Dog) as legendary country musician Hank Snow and his son Jimmie, Luke Bracey (Interceptor) as a late-career producer of Elvis' live shows, and the wonderful Helen Thomson as Presley's depressed, drunken mother, Gladys. There's the requisite record studio bosses, the antagonistic racist US political affiliates in the form of Democratic Senator Jim Eastland, played by Nicholas Bell (Dark City), and an eternal cavalcade of African American recording artists such as BB King and Little Richard sashaying through the film – little is mentioned of current thinking that Elvis co-opted the Black Music sound for his own gain, but I couldn't help but wonder if the prominence of so many African American musical motifs isn't in some way a obscure nod to the origins of a lot of Presley's music.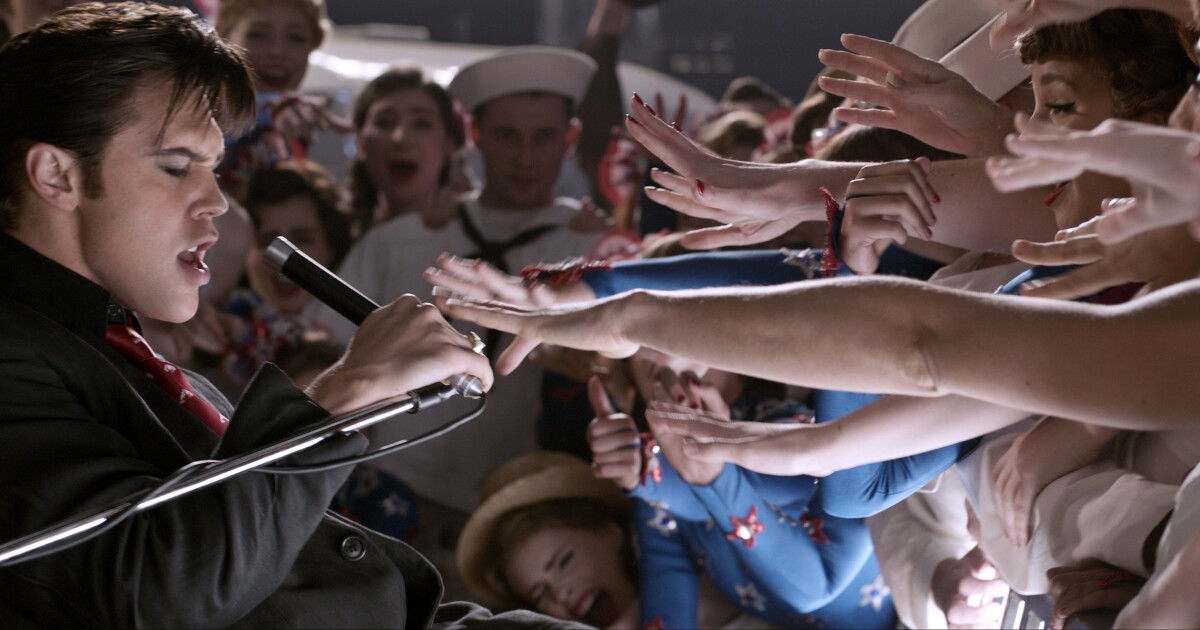 Speaking of music, the riffing between Elvis' original recordings and the infusion of modern popular music is intended, as noted by underscore composer Elliot Wheeler, "as a way to…. show a 21st century audience how Elvis changed Western culture". There's very little quiet space in Elvis, punctuated by a litany of his famous songs from both recording and film – Elvis' Hollywood career is merely glossed over in spectacular style with several jaw-dropping re-enactments of famous sequences from his hit movies – and even the more dramatic moments find themselves pulsating with the hip-swiggling vigour of a Presley amped up on drugs and adrenaline. Coupled with a dynamite soundtrack is the film's editorial panache, enabled by Matt Villa and Jonathan Redmond. Paced like an out-of-control freight train, Elvis simply doesn't ever really stop, which is also one of its chief weaknesses. What it contains in sheer visual exuberance, the film finds lacking in genuine dramatic weight, supplanting an emotional core for a more shallow, easygoing narrative complexity that undercuts a lot of what Luhrmann and his screenwriters are trying to suggest. It's perhaps taking things a little too far when Hanks' Colonel Parker suggest to the viewer that it wasn't drugs or alcohol that killed Elvis (spoiler, he dies in the end, guys), but rather love. I admit, I groaned when that statement was made, although I guess I shouldn't be surprised given it's a long-running thematic touchstone Luhrmann employs in almost every one of his movies.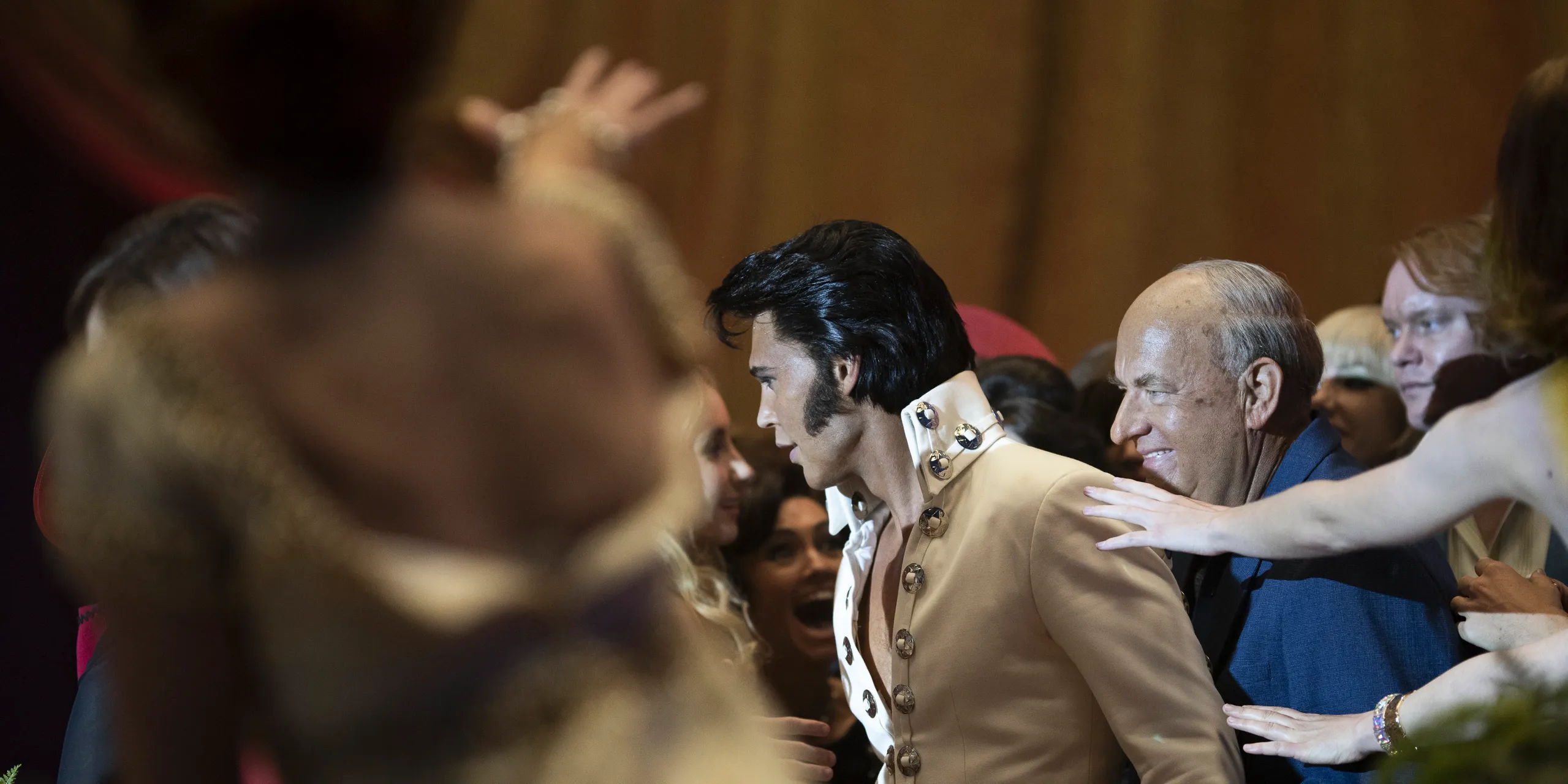 I also contend the film is a little too long in parts, given the potted history approach to Elvis' life Luhrmann takes on, with a protracted sequence in his Las Vegas show era feeling a touch protracted compared to a lot of the other earlier material. The film's attempt to get all serious with Elvis' life at the very end also felt a little too iniquitous, with the singer's sudden death in 1977 passed over more as a footnote than a significant story point. I concede this is probably a valid choice for Luhrmann due to the film being told from Parker's viewpoint and not, say, Priscilla's or the Presley family per se, but I found it weird when there was just a cut to a newspaper page proclaiming Presley's death without a shred of forewarning. But the soundtrack choices, the replication of period detail such as technology and costume design, as well as Austin Butler's incendiary leading performance, should all earn the film Oscar nominations, making my criticisms relatively minor.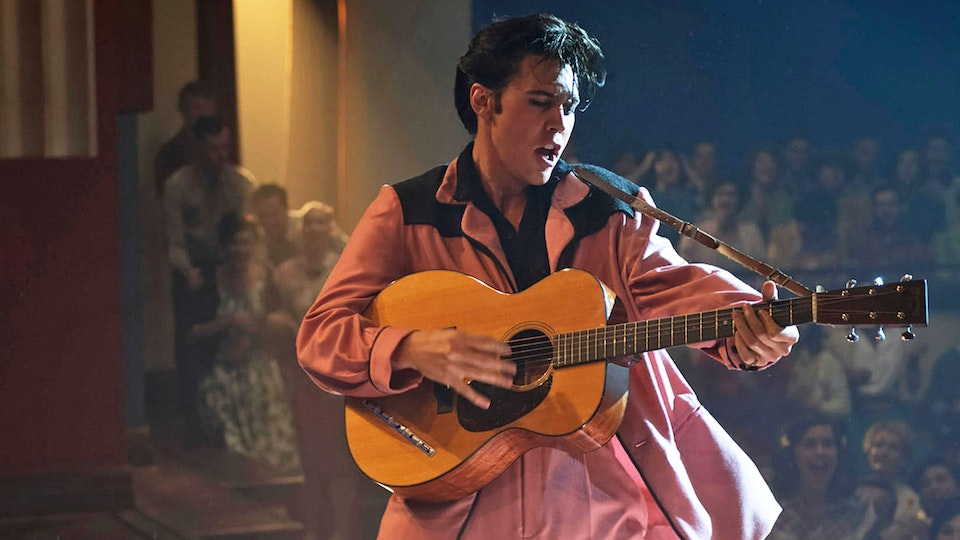 While it may lack the dramatic depth hardcore fans of Presley might hunger for, Baz Luhrmann's extravagant musical opus manages to deliver entertainment on almost every front, including an orgiastic score comprising the late singer's greatest hits and several current hitmakers' riffs on a theme. The production design is sublime, the photography remarkable, and the editing frenetic without being confusing, all mashed up with two strong leading performances and a solid roster of supporting talent. Gleefully carefree with the truth, Elvis is a pulsating film experience that envelops you in Luhrmann's love of Presley as a man and an artist, tinged with the tragedy of his all-too-early passing.
Who wrote this?