Principal Cast : Steven Yeun, Han Ye-ri, Alan Kim, Noel Kate Cho, Youn Yuh-jung, Will Patton, Scott Haze, Jacob Wade.
Synopsis: A Korean family starts a farm in 1980s Arkansas.
********
Every so often a film comes along that transcends all manner of boundaries along the pathway to greatness. Minari is one such film, a beautiful, occasionally haunting American Dream story told through the language of immigration and family, which is about as apple-pie as Hollywood can get. It's also one of the rare films nominated for Best Picture to be spoken almost entirely in a language other than English: in this instance a Korean family move from California to rural Arkansas to start afresh, and most of the dialogue and relational byplay occurs in the actors' native tongue. Like Parasite before it, Minari seems to float above the barriers of race or language and taps gently into the all-too-human notion of family and struggle against the odds, although unlike its Best Picture-winning forebear this film offers a less constrictive narrative and opts instead for lyrical, artistic poetry in the form of familiar expression.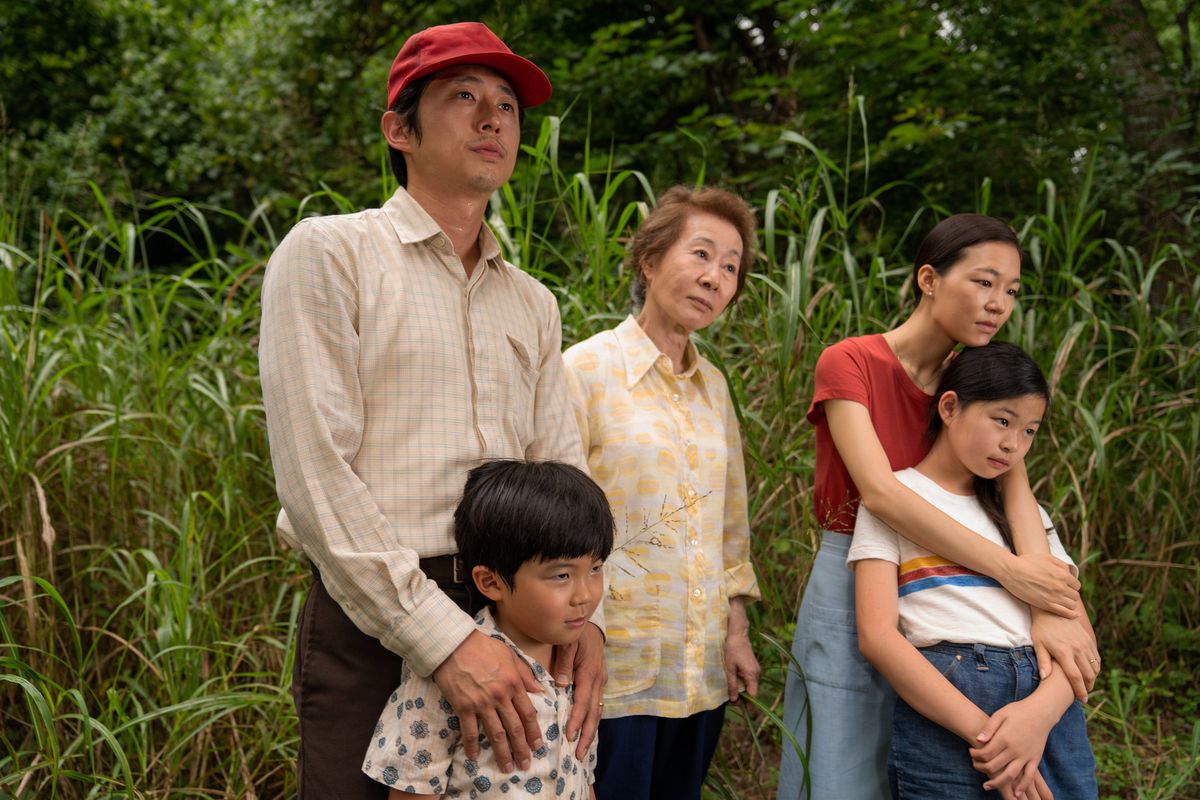 Moving from California to a small rural farmstead in Arkansas in the 1980's, Jacob Yi (Steven Yeun – Okja, Sorry To Bother You), his wife Monica (Han Ye-ri), young daughter Anne (Noel Kate Cho) and son David (Alan Kim) are about to start a new life farming. Young David has a heart condition which plays on his nervous mother's mind a lot, whilst Jacob is intent on proving himself a good father by providing for his family in this nation of prosperity. Aided by a PTSD-afflicted war veteran and born-again Christian, Paul (Will Patton – Remember The Titans, Armageddon), Jacob soon establishes his farm and their growing crops despite constant negativity from Monica. When Jacob's elderly mother, Soon-ja (Youn Yuh-jung) arrives to live with them in their dilapidated mobile house, it puts a strain on an already stretched marriage as the bonds of family appear to not be strong enough to keep everyone together.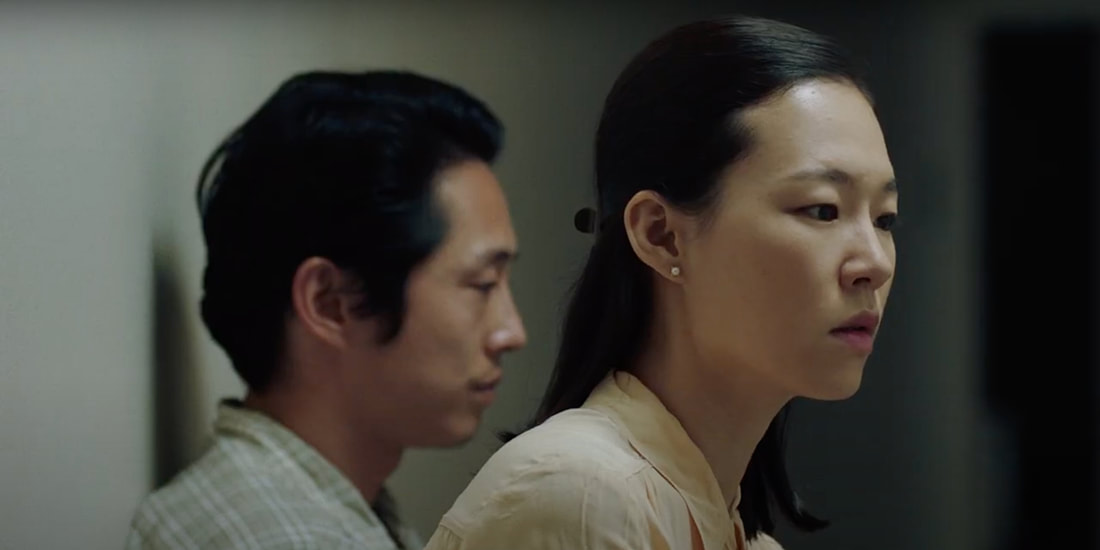 As with most Best Picture nominated films, Minari is a story of deep thematic resonance. While you might expect a film with predominantly Korean cast and language might tackle issues of race and integration or even the struggle of immigrants overall, it really never does. The Yi family are immediately welcomed into their small Arkansas community and while remaining outsiders culturally, Minari never condescends to push the race card or bigotry narrative many of its contemporaries do. Instead, the film gets on with the job of telling the simple story of a single family, isolated from all they've ever known and having to fend for themselves in a land they know little of, a little like the old homesteaders of America's great expansion. The film focuses centrally on the interpersonal dynamics of the family; Jacob's intense desire to "make it" and prove his doubts wrong, Monica's incessant worry about their situation and the increasing emotional distance between her and her husband, and David's formative innocence at being thrust into this scenario with the wide-eyed outlook of a child.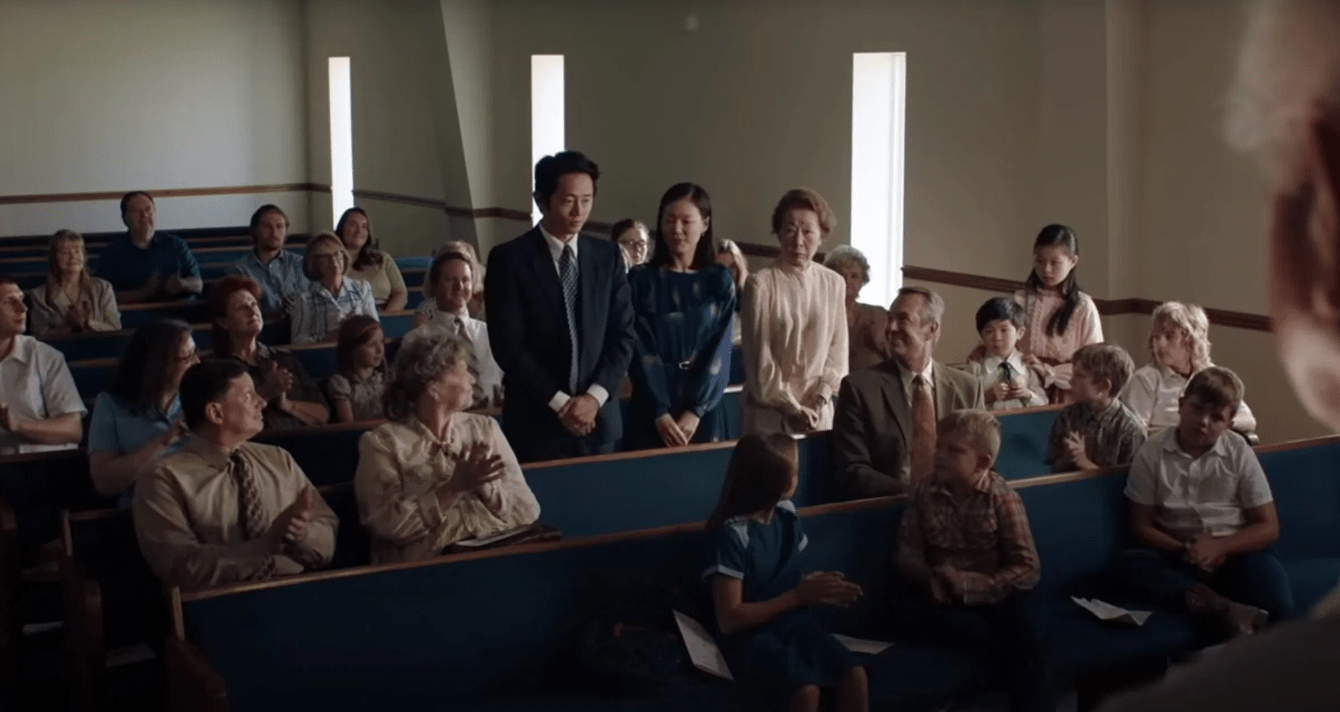 Director Lee Isaac Chung also wrote the screenplay based on his own childhood experiences, which makes Minari's gentle family dynamic narrative feel all the more believable, more nuanced that if it were entirely fictional. Chung's work with the two young children in his film, Alan Kim and Noel Kate Cho, is exemplary, drawing natural and warm-fuzzy performances from them. It should be noted that the film really doesn't have much plot-based interest in Anne, the elder sister to the more precocious David, which is a shame, but it allows us more time to spend with David and the byplay between he and his mother, as well as that between he and his grandmother, played by a terrific Youn Yuh-jung. There little moments and sequences that will bring a smile to your face, the film feels so natural and lived-in and the characters positively light up the screen. Steven Yuen, nominated for Best Actor alongside Yuh-jung in the Supporting Actress category, forms the emotional crux of the movie, as a father so helpless to support his family in a manner other than that which he has chosen for himself – being that of a farmer – delivering a moving and emotive portrayal set against the quiet solitude of the American Midwest.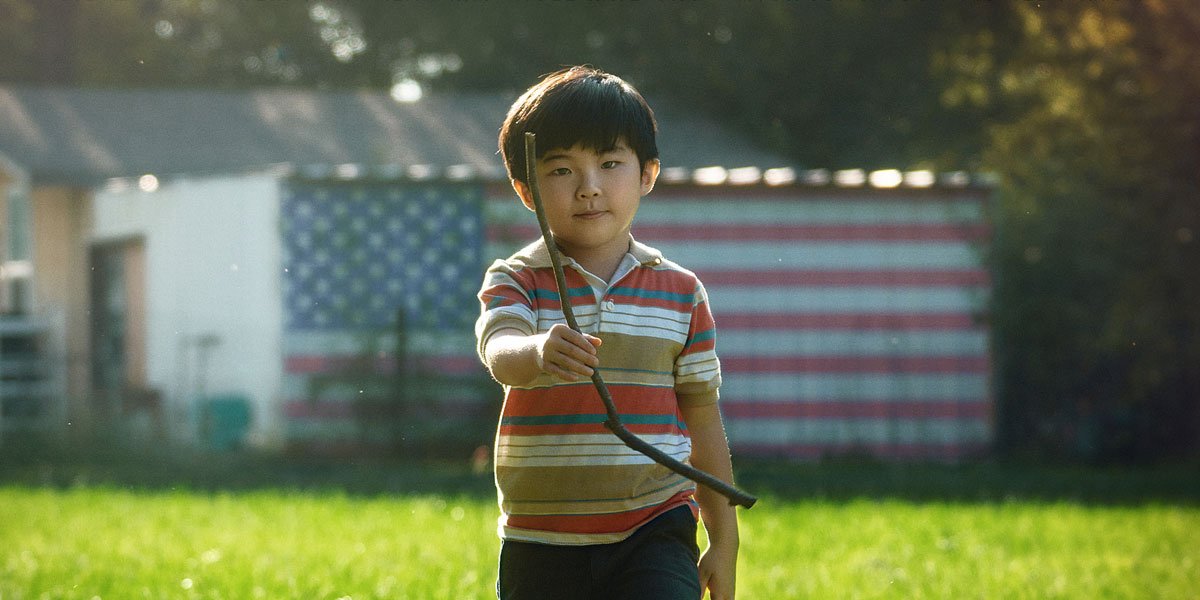 For me, however, it's the central performance of Minari's unsung heroine, Han Ye-ri, to which I felt most compassion and empathy. As Monica, she's the mother of a sick young boy in a far-flung land that offers no immediate respite or assistance. Her worry over how they will live in such a landscape is persistently moving, wanting desperately to support her husband but believing deep down they've made the wrong decision. She constantly upbraids Jacob at every opportunity to work through her anger and frustration, although it's only when Jacob's elderly mother arrive that she starts to soften a touch. A wrenching moment when Soon-ja is unpacking treasures from home with Monica and the young mother breaks down sobbing at such simple pleasures will move most to tears, and her chin-trembling ultimatum to Jacob pre-empting the film's climax is one of soul-baring intensity. A lot of the film's plaudits are heading to the male members of the cast, but one could make a strong case for Ye-ri being the central focus of the Yi family's immigratory complexity.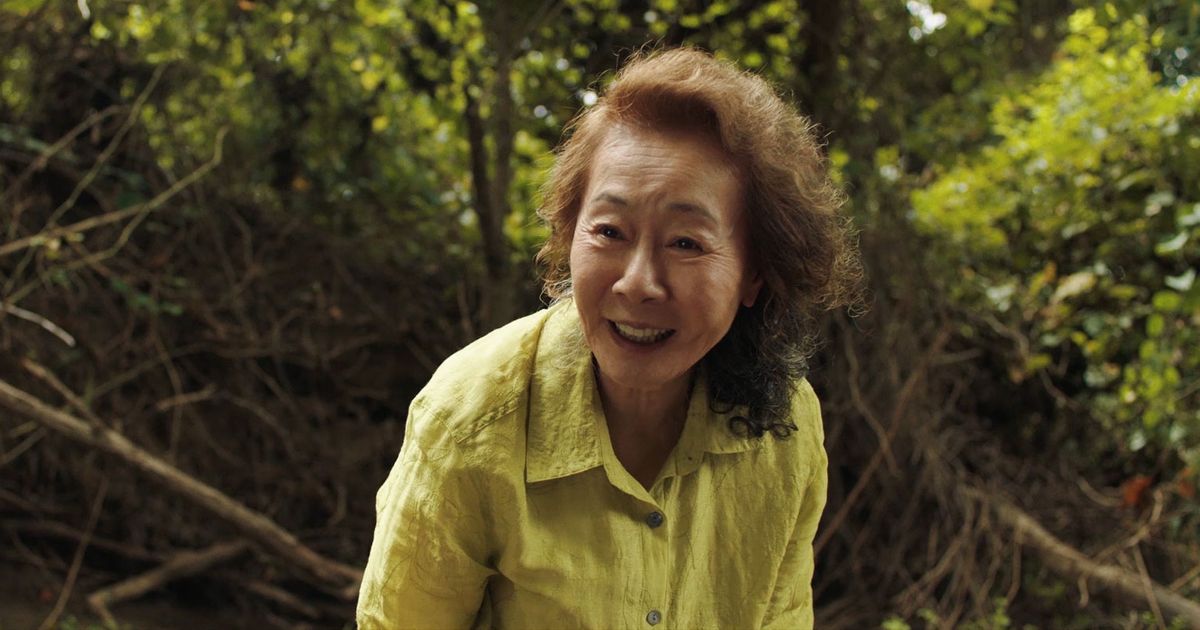 There's a quiet elegance to Minari's pastoral setting and artistic depictions. As with many modern "serious" films, visually it feels like it was shot documentary style – similar to The Florida Project or Beasts Of The Southern Wild – and while it's not a style I'm usually fond of, for Minari it works superbly well. Australian cinematographer Lachlan Milne (Hunt For The Wilderpeople, Stranger Things) gives the film a saturated yet pale tone, bright sunlit colours and resonant greens and yellows offering an almost dream-like aesthetic for the Yi family's tribulations. Chung's ability to create a sense of authenticity inside this fable-esque milieu is splendid and the film's chief success, transitioning the viewer from slight chuckles (primarily at Will Patton's balls-out crazy performance as Paul, complete with coke-bottle glasses and frenzied hair) to crushing heartbreak as this young family endures all kinds of hardships through no fault of their own. It's a story of love and compassion, of loss, hope and despair; Minari may not have the hottest logline in town but it's certainly a film I will enjoy revisiting time and again for the message it delivers.
Who wrote this?