Movie Review – Beasts Of The Southern Wild
Principal Cast :  Quvenzhane Wallis, Dwight Henry, Levy Easterly, Gina Montana, Lowell Landes, Jonshel Alexander,…

Principal Cast :  Quvenzhane Wallis, Dwight Henry, Levy Easterly, Gina Montana, Lowell Landes, Jonshel Alexander, Marilyn Barbarin, Kaliana Brower, Nicolas Clark, Henry D Coleman, Phillip Lawrence.
Synopsis:  A young girl lives with her father in an isolated community off the coast of Louisiana, known as The Bathtub. With her father facing an uncertain future, and The Bathtub flooding after a storm lashes the coast, Hushpuppy begins a search for her absent mother, even while ferocious Aurochs' approach from the distant Arctic ice fields.
**********************
 Where The Wild Things Are.
 The Academy and I must have a different idea of what constitutes a Best Picture nominee. Even though I thoroughly enjoyed Beasts Of The Southern Wild, and felt it was a really good movie, I doubt its credentials for a Best Picture Nomination. While the Academy has optioned the possibility for more than 5 films to be given the honor, that doesn't always mean they need to find enough films to fill out their roster. Contradictory as it sounds, Beasts isn't a film I'd have included in the Oscar race, and if I was to be brutally honest, I'd have been hard pressed to consider leading actress Quvenzhane Wallis for a Best Actress gong either. Beasts Of The Southern Wild is, make no mistake, a terrific little film, but somewhat overrated by the Academy, I'd wager. So exactly what is it about Beasts that prevent me from considering it as a solid Nomination for Best Picture? If it's a great film, why do I think it's not up to snuff as a Best Picture?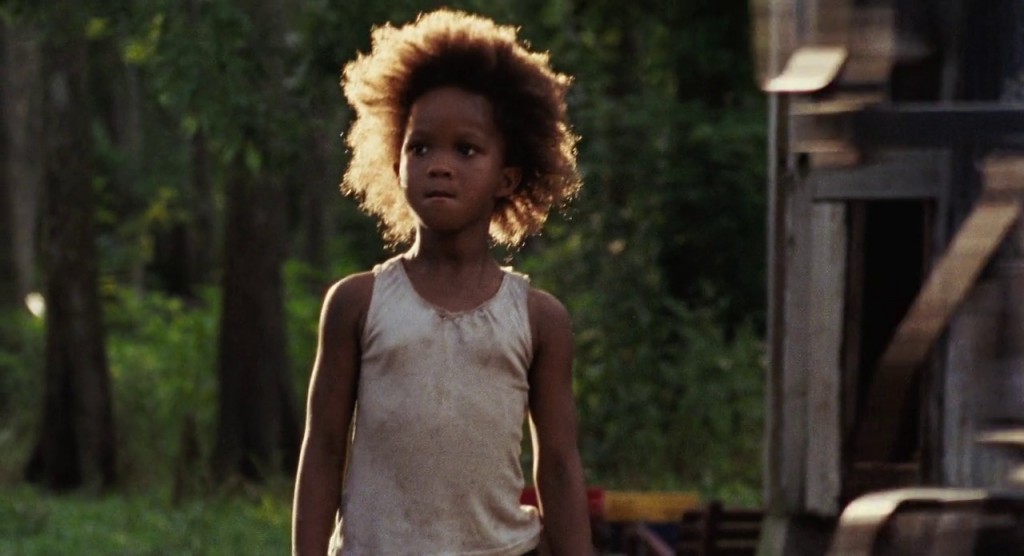 In an isolated community in the Louisiana bayou known as The Bathtub, a young girl named Hushpuppy (Quevenzhane Wallis) lives with her hot-headed and medically unwell father Wink (Dwight Henry). Her father has taken care of her in his own special way since her mother left while Hushpuppy was quite young. One day at school Hushpuppy learns that a ferocious beasts which lives in the ice in the Arctic, known as Aurochs, will escape due to global warming and return to scourge humanity by eating all the babies. With this mental image in her head, Hushpuppy sees an approaching tropical storm as something of a harbinger of the Aurochs' impending arrival – The Bathtub is flooded and both her and her father, along with the many denizens of the community, find their ways to escape the deluge. Wink, along with a few other Bathtub residents, decide to release the flood-waters by blowing a hole in a levy which cuts the Bathtub off from the rest of the world: the hole will allow the flood-waters to drain from the Bathtub and return their community to its former glory. When the residents are forcibly removed from Bathtub and taken to a shelter, Wink and Hushpuppy escape, although Hushpuppy decides to go on a journey across the water to find her mother – she does so, but eventually return to find her father critically ill.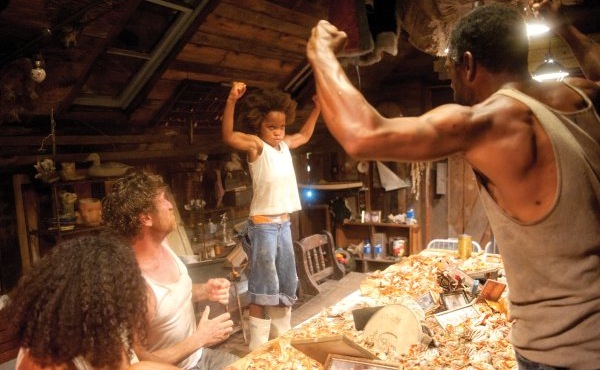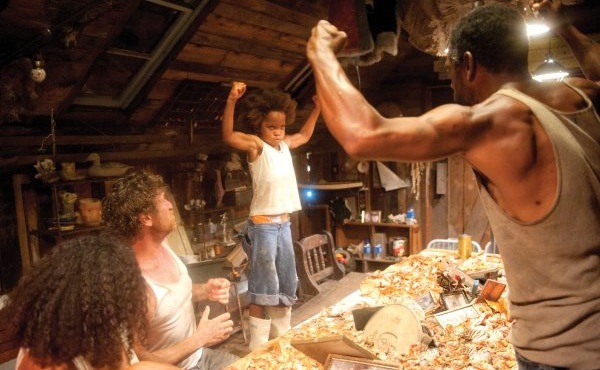 Simply put, Beasts Of The Southern Wild is too intransigent to make a genuine Best Picture tilt. It's like nominating a haiku for a Pulitzer. The film's themes and simple narrative capture the imagination, they bring a smile and a tear to your face, but then, so does any episode of Ellen. Beasts is a terrific film, but not worthy of the highest award in cinema. At least, that's my opinion. It's a poetic, lilting, sublimely whimsical journey into a young girls fantasy, with the harsh reality of life pushed aside for a few moments, yet the raw reality of the situation faced by the inhabitants of The Bathtub weight heavily on the mind in light of the Hurricane Katrina catastrophe (which has parallels to this film) and it's this aspect that brings a sense of gravitas to the story.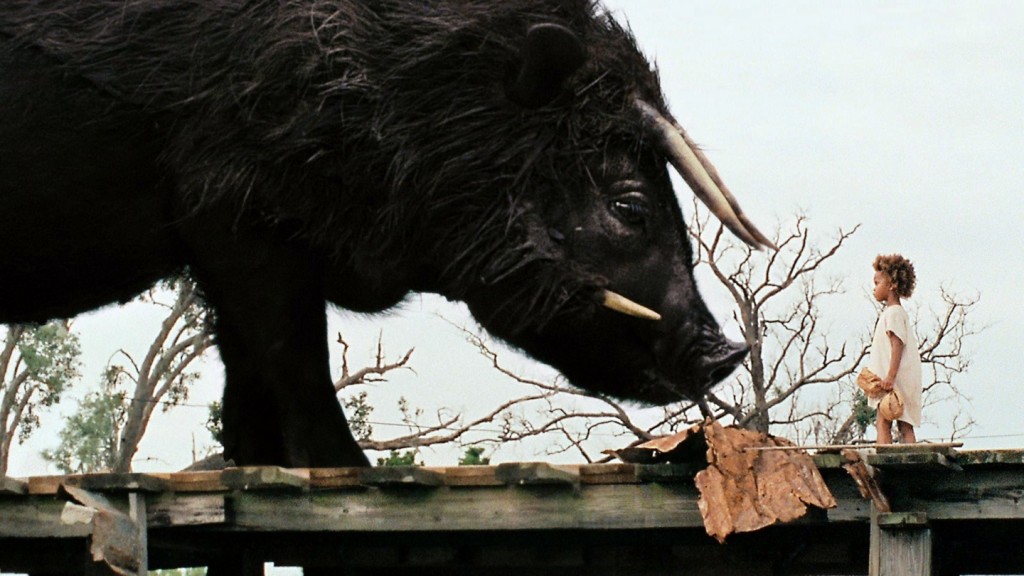 Beasts Of The Southern Wild reminded me of another film, Spike Jonez's Where The Wild Things Are. Both films are told primarily (almost exclusively) from the viewpoint of their young protagonists, and both films have elements of imaginative fiction sprinkled throughout (for Hushpuppy, it's the impending arrival of the monstrous Aurochs), while from a production perspective the same hand-held childlike camerawork, and sense of spirited freedom to everything, permeates the very fabric of this story. While I didn't find Where The Wild Things Are worked well as a film for me personally, Beasts of The Southern Wild makes great use of this style in delivering the innocence of Hushpuppy's approach to life to the audience. Admittedly, there were moments in the film where I just wanted the camera to hold still and let me see what was going on, but overall the experience was a pleasant one.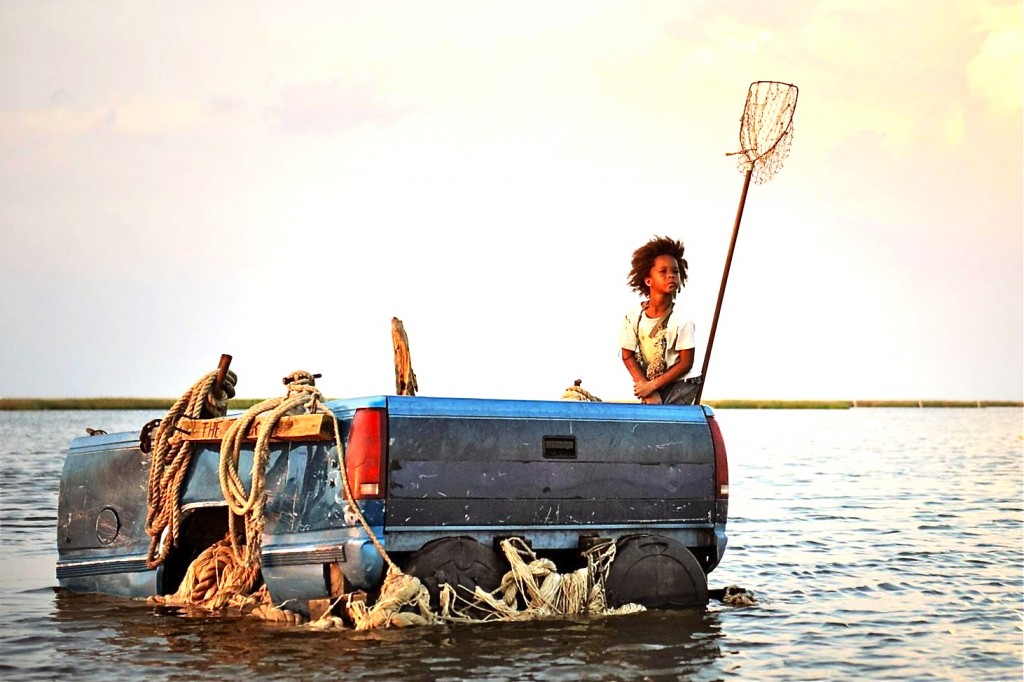 The star of Beasts is Quvenzhane Wallis, a young actress with a definite screen presence, which in itself is rare in one so young. Only 5 years old when she auditioned, Wallis delivers a performance so honest and affecting, it's astonishing. A lot of her performance contains little or no dialogue, and what little she does have is primarily reactionary rather than incendiary, and it's for this reason I'm a little contrary in my appreciation for her Oscar nomination; as a complete character portrayal, however, I was left more than impressed. Her co-star in this is Dwight Henry, as Wink, Hushpuppy's father. Henry's role is difficult to really get a handle on; on the one hand Hushpuppy's mother's abandonment of her daughter and lover has triggered some kind of mental breakdown in the past, while an ongoing problem with his heart (and his refusal of medical treatment) keeps his hot tempered nature at bay; on the other hand, he has a kinda "I wish she was a boy" affection for his daughter – I got the impression that Wink would have preferred a son, or possibly no child at all, and felt burdened by Huspuppy's arrival in his life. I thought the role of Wink was fairly one-note, however, and even though Henry tried to wring as much passion and emotion from the part, just couldn't rise above the off-kilter nature of the character. The rest of the cast consist of a variety of local swamp-rats and cast-aways from any season of Survivor, and offer little to the film other than to provide human flotsam for Wink and Hushpuppy to interact with – superficially – within The Bathtub. Aside from the woman Hushpuppy meets when she goes searching for her mother, there's very little other significant cast member to note in this film.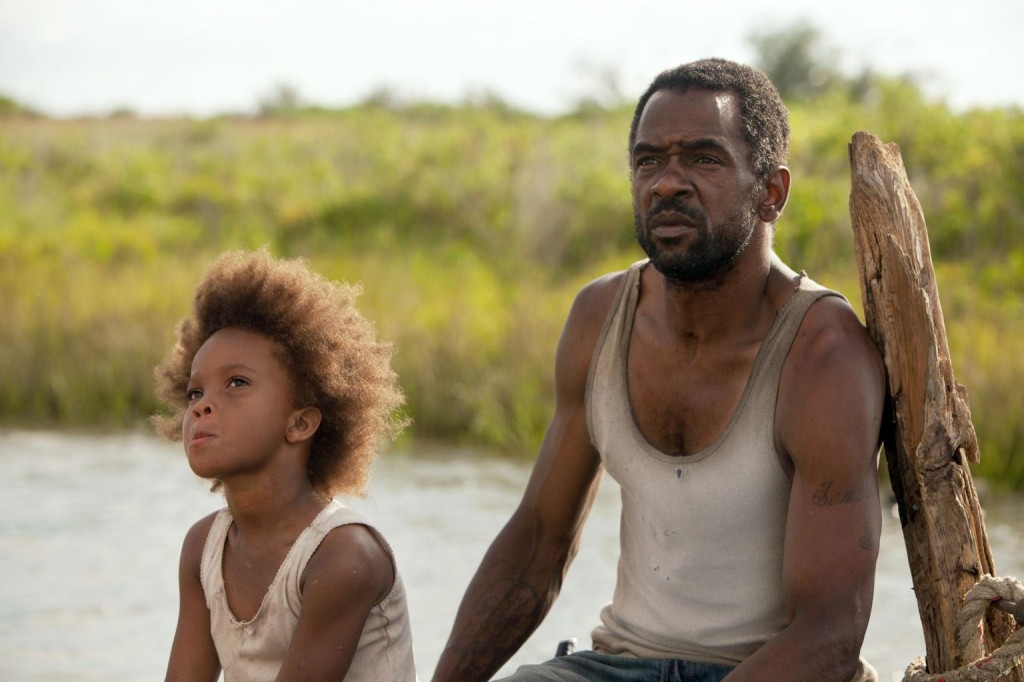 Beasts Of The Southern Wild is a sweet, beguiling movie that offers little by way of memorable impressions. The story is drama-lite at best, the tone and style of the film indicate a somewhat bohemian truancy, and the cast deliver reasonably good performances in the face of underwhelming development. The film is based on a one-act play by Lucy Alibar, and much like Where The Wild Things Are in trying to flesh out a fairly simplistic original text, Beasts can't quite hold up under significant scrutiny. There's an elegance here, however, which holds your attention throughout, and the feeling of sweetness and loveliness probably lifts the rating on this film up a couple of extra notches, but I'm in agreement with my wife on this one: it's good, but I'd not need to watch it again. A terrifically lovely film, a film with an effortless "niceness" to it, a story that is overly simple for my tastes but understandably touches a nerve with many; Beasts Of The Southern Wild is a delight of a film that feels like being beaten to death with latte foam.
Who wrote this?