Movie Review – Old Guard, The (2020)

Principal Cast : Charlize Theron, Kiki Layne, Matthias Schoenaerts, Marwan Kenzari, Luca Marinelli, Chiwetel Ejiofor, Harry Melling, Van Veronica Ngo, Anamaria Marinca, Joey Ansah, Michael Ward.
Synopsis: A covert team of immortal mercenaries are suddenly exposed and must now fight to keep their identity a secret just as an unexpected new member is discovered.
********
Based on Greg Rucka's comic book series of the same name, Gina Prince-Bythewood's The Old Guard fashions itself on the classic 90's supernatural actioner mixed with a larger than normal helping of dramatic angst. This isn't your typical shoot-em-up run-n-gun romp, although The Old Guard certainly… er, executes its action sequences with appropriate aplomb; rather, the film endeavours to kick off "a lager world just beyond the edges of the frame" that works more than it doesn't, although adding in a lot more emotional character wrangling doesn't necessarily add up to deliver out-and-out classic.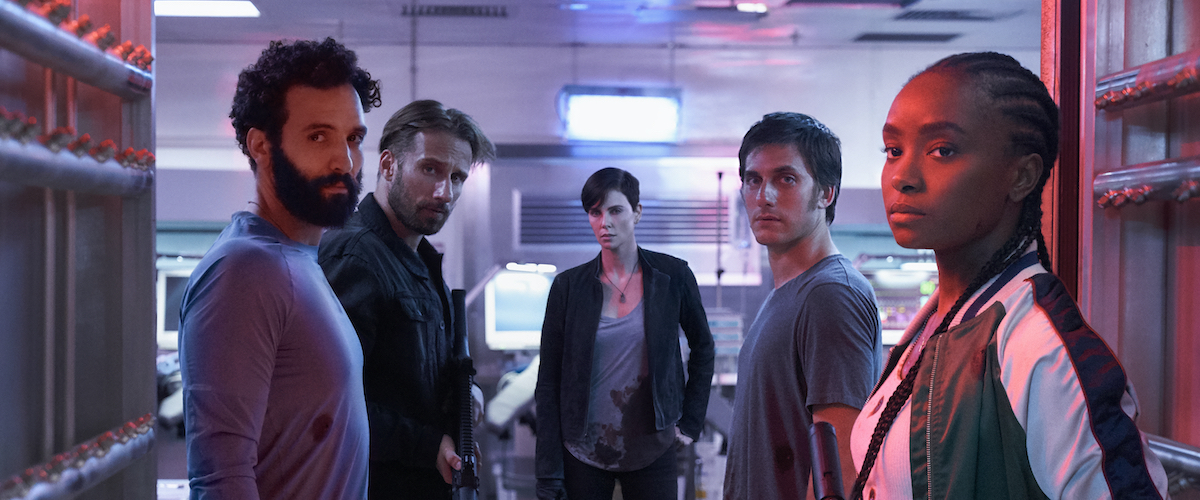 Set in the modern day, The Old Guard sees Charlize Theron play Andy, the leader of a small group of globetrotting mercenaries, including Booker (Matthias Schoenaerts – The Danish Girl, Red Sparrow) and lovers Joe (Marwan Kenzari – Aladdin) and Nicky (Luca Marinelli – The Solitude of Prime Numbers). They are sent on a mission by former CIA Agent James Copley (Chiwetel Ejiofor – The Martian) where they're betrayed; they have been setup to be captured by wealthy pharmaceutical CEO Steven Merrick (Harry Melling) for a singular identifying trait all four possess: they are immortal, unable to be killed and destined to seemingly live forever. This ageless tenacity has kept them out of the public eye, however when recently killed US Marine Nile Freeman (Kiki Layne) suddenly returns to life exhibiting similar powers, Andy and her team have to race to save the newly born immortal from becoming next on Merrick's hitlist: he wants to use their immortal DNA to produce a miracle cure drug, and possibly save the human race.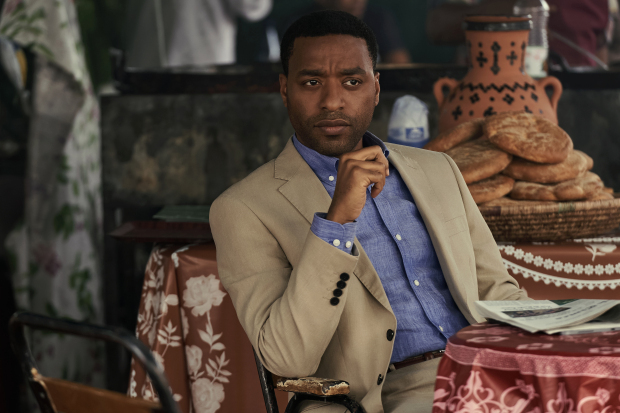 After setting herself above most other living humans as an A-list action superstar with turns in both Mad Max Fury Road and Atomic Blonde, films like The Old Guard feel like "lesser" Charlize Theron projects given its relatively lower-key release on streaming platform Netflix. That's not to say The Old Guard isn't a good film, because it most certainly is, it's just that it seems destined to become lost in the jumble of constant "content" delivered to our small screens on a weekly basis by the streaming giant, and that's a shame. The Old Guard is not your usual action flick with guns and swords; it does have plenty of John Wick-esque action sequences and graphic brutal violence, sure, but it also attempts to inject a lot of heart into proceedings, and it's here that your mileage on Prince-Bythewood's entry into the action genre may vary.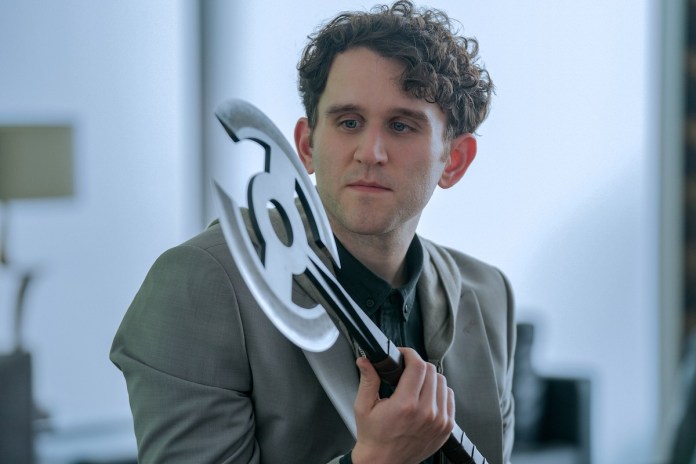 Written by comic book scribe Greg Rucka himself, there's no way you could suggest the film and the characters within it aren't closely linked with their literary brethren. Rucka is no stranger to the world of the supernatural and otherworldly, having written for DC Comics biggest names over the years – Superman, Batman, Wonder Woman – as well as titles such as Batwoman, and various issues of DC's Crisis comic iterations, while also dabbling in Marvel titles such as Wolverine and Elektra. The team-up premise of comics isn't particularly new either, and one can kinda see the machinations of a comic book team-up writ large in The Old Guard's old fashioned setup. The writing does feel a touch ponderous at times, spending a lot of time setting up things that may or may not come to pass in eventual sequels, and I think the addition of extra emotional content for these relatively thinly devised characters merely showcases how meagre their on-screen development truly is, but other may disagree, suggesting such weighty portentousness serves as a deeper canvas for Theron et al to ply their Academy Award-winning trades. Either way, an action film that asks its audience to think about things is a rare beast indeed, and we should celebrate The Old Guard for all the heady grey matter it stirs in us all.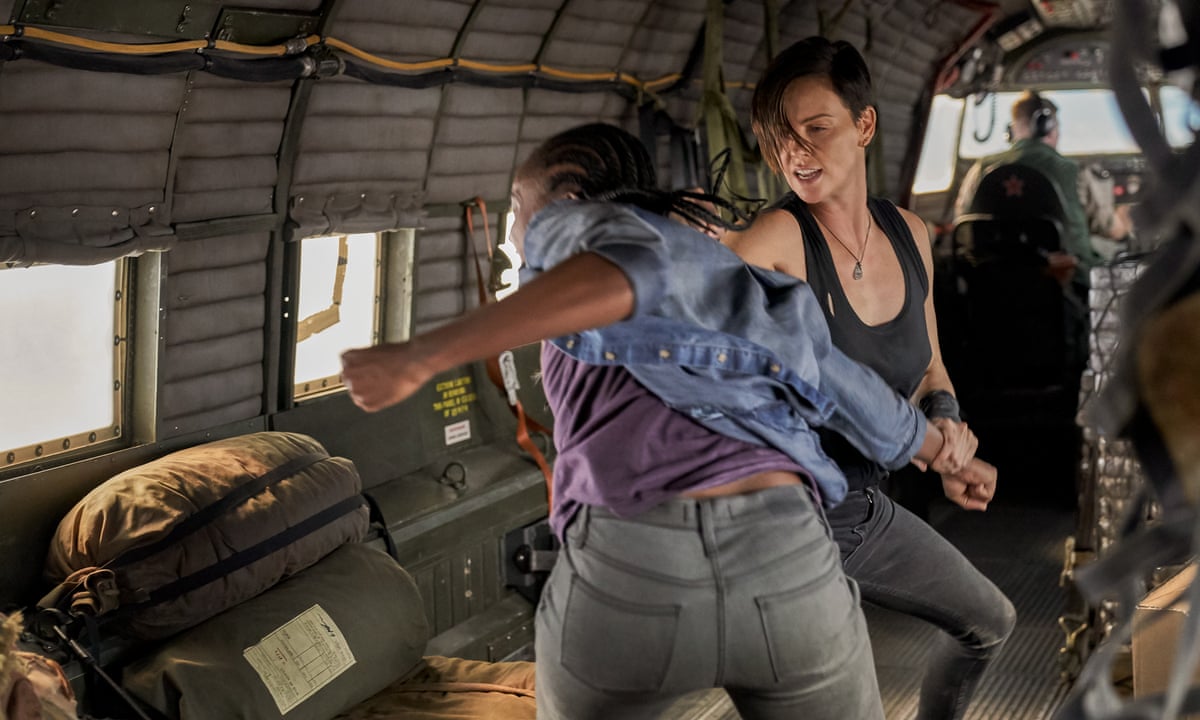 Led from the front by a grizzly, grim and acidic Theron, the film does well to balance the exposition, thematic weight and action chops audiences have come to expect. She's a long way from either Furiosa or Satchel in this, attending to the character's inherent sense of loss (her love interest, a fellow immortal named Quynh – played by Van Veronica Ngo – was tossed overboard in the middle of an ocean, consigned to spending an eternity drowning, reviving, and then drowning over and over again) as well as impending mortality – a key thrust of the story is that Andy's immortality has abandoned her, making her just as killable as you or I. Schoenaerts' Booker is the kind of character you'd recast with Karl Urban, whilst Kiki Layne  finds little semblance of joy to her newly immortal character of Nile. Chiwetel Ejiofor is wasted in his role of the film's idea of Bosley, a grief-stricken CIA agent who sees Andy and her crew as a salvation for humanity, while Harry Melling – yes, Dudley Dursley from the Harry Potter films – chews all the scenery as the hideously awful corporate megalomaniac intent on running roughshod over ethics, morals and decency. It's fair to say that the tonal imbalance between the Merrick character, waaaay overplayed by Melling, and the more restrained countenances of the remaining cast, is perhaps the film's most memorable creative choice.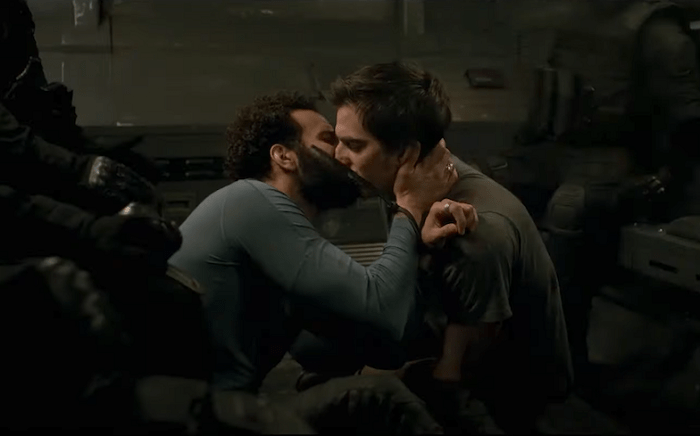 In terms of action, The Old Guard delivers. Although slow out of the blocks, the film favours no shirkers, delivering plentiful physical violence and body-shredding bloodlust to satiate even the hardest core of hardcore genre nuts. Gina Prince-Bythewood showcases the screen presence of her lead actors in action without pornographizing them a la Michael Bay, maximising the impact through a crackling sound design and an orgy of quick cuts and jagged framing. Quieter beats in the film resonate with a soft-glow peace about them, rising to a cacophonous blast of gunfire, bone-crunching stuntwork and Theron's sweaty, bloodstained features climatically milking the teat of wantonness for all it's worth. Enthusiasm abounds in The Old Guard's final act, if only things weren't quite so cumbersome getting there.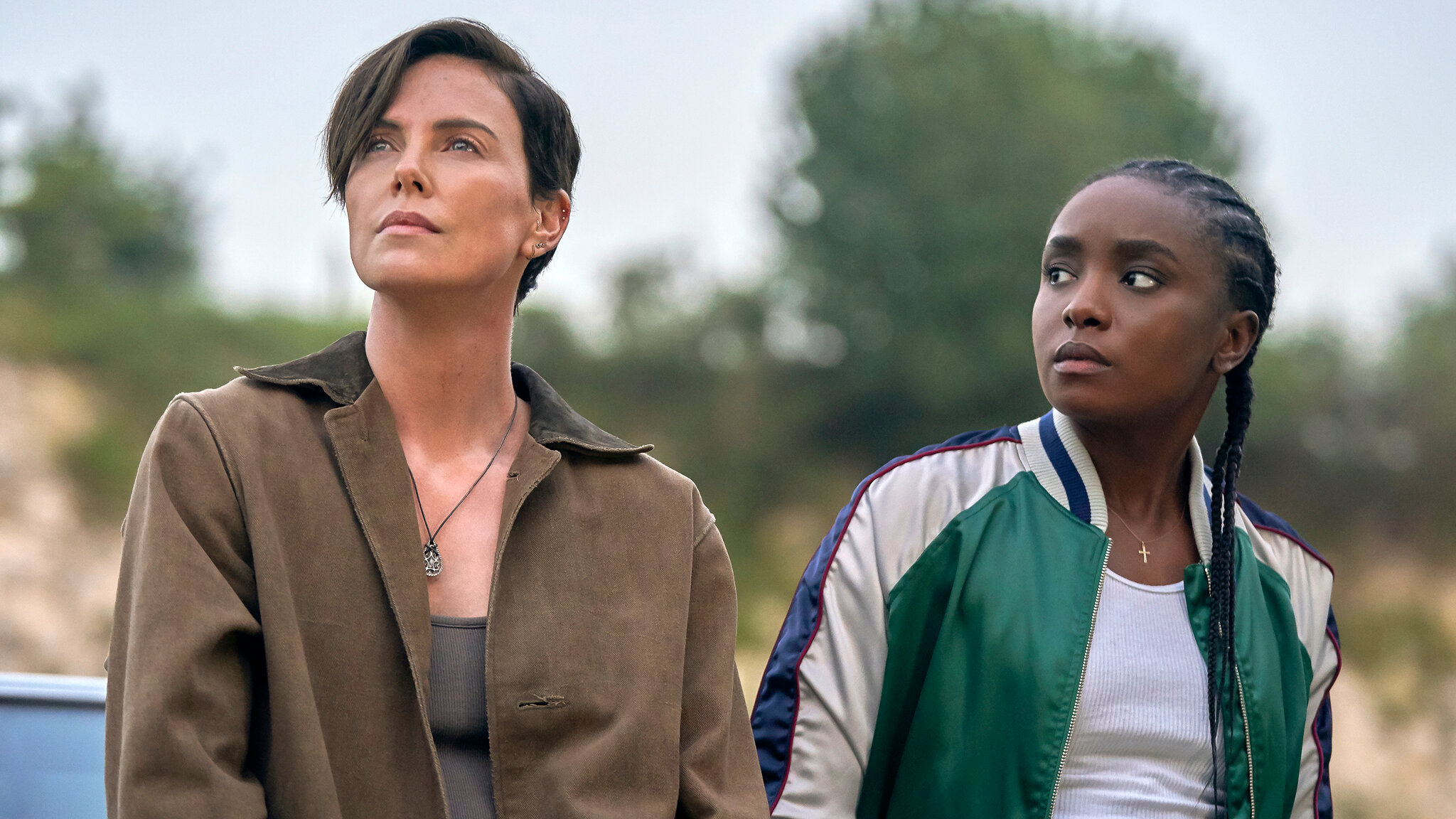 Having said that, The Old Guard is certainly a film I'll enjoy revisiting over time, if for nothing else than seeing Charlize wielding that almighty cool Mjolnir knockoff axe/hammer thing. With an obligatory sting in its credits leading to sequel potential (at the time of writing, one has yet to be greenlit), I found this a curiously weighty yet specifically untuned action entry; the mix of violence and heart and soul has some lumps in it, not quite stirred enough for my liking, but that's not to discredit the work all involved have achieved, because I'd be first on the couch with the remote to press play on a follow-up, should one come along.
Who wrote this?