Movie Review – Atomic Blonde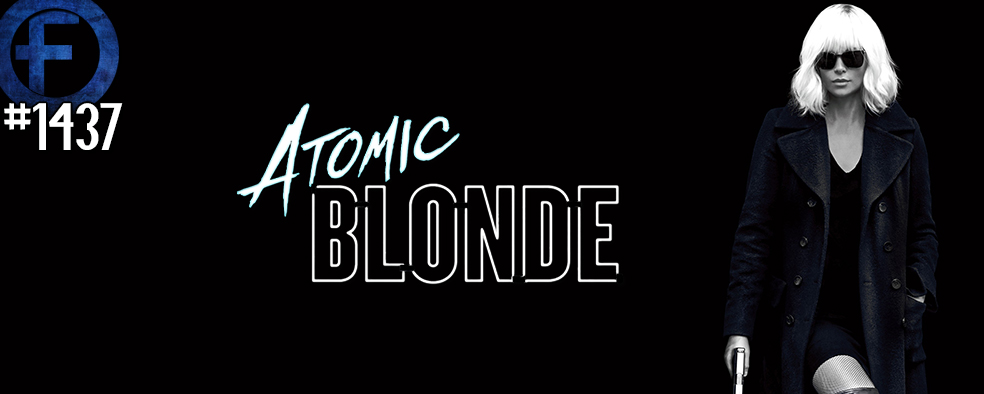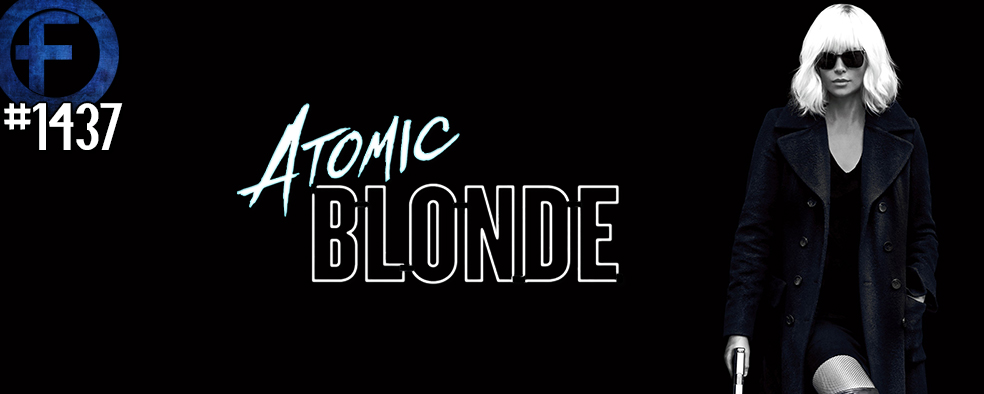 Director :  David Leitch
Year Of Release :   2017
Principal Cast :  Charlize Theron, James McAvoy, Eddie Marsan, John Goodman, Toby Jones, James Faulkner, Roland Moller, Sofia Boutella, Bill Skarsgard, Sam Hargrave, Til Schweiger.
Approx Running Time :  115 Minutes
Synopsis: An undercover MI6 agent is sent to Berlin during the Cold War to investigate the murder of a fellow agent and recover a missing list of double agents.
********
Slick, pulsating action vehicle for Charlize Theron, Atomic Blonde punches above its weight with David Leitch's hyperbolic direction (in his solo film debut), and offers gleeful violent thrills woven into its slight espionage subgenre narrative. The film's central conceit is told in flashback linked through an interrogation sequence – as tired a trope as Hollywood can offer here – and the film owes a lot of its kinetic energy to Paul Greengrass's Bourne films, but Theron, McAvoy and the rising star of Sofia Boutella elicit much enjoyment through its stoic B-movie flavouring.
Theron plays MI6 agent Lorraine Broughton, sent to Berlin during the imminent fall of the Wall during the Cold War, to retrieve a stolen list of all known Soviet undercover agents. Arriving in the city, she meets resident station chief David Percival (McAvoy), who aides her in her mission, while seduced by French agent Delphine (Boutella). Lorraine seeks out a defector known as Spyglass (Eddie Marsan), hoping to make contact before cruel Russian operative Aleksander Breymovich (Roland Moller) gets to him first. Lorraine is interrogated by MI6 boss Eric Gray (Toby Jones), as well as MI6 chief C (James Faulkner) and CIA senior agent Emmet Kurtzfeld (John Goodman).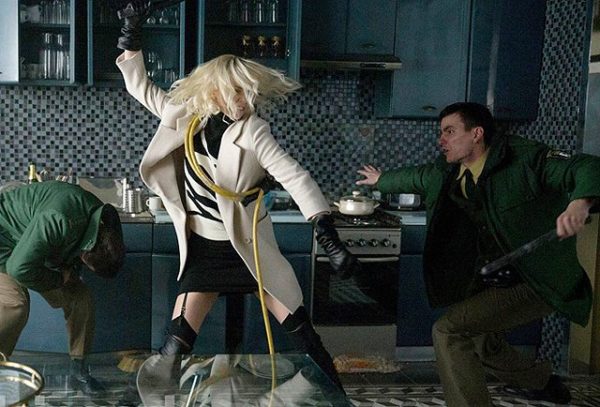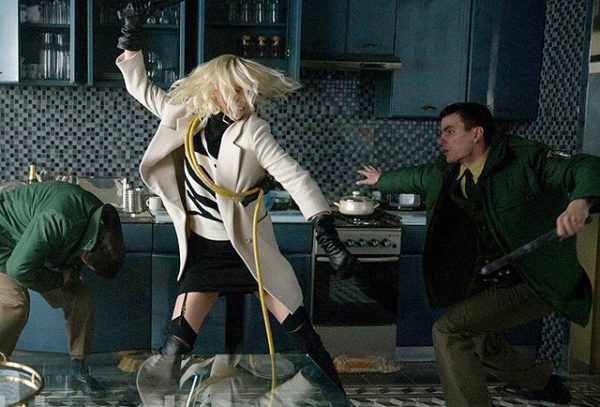 Your mileage on Atomic Blonde will vary depending largely of your acceptance of just about every spy-movie trope being thrust into your face here: from Theron's exquisite femme fatale persona, McAvoy's teeth-grinding and the ubiquity of European thuggery pervading the Berlin underbelly established by Leitch's neon-infused cinematography, Atomic Blonde covers every manner of action cliche as it circles towards its not-quite-so-clever conclusion. What the film does do, however, is remain enthusiastic and entertaining, and setting aside its entrenched glibness, Atomic Blonde packs a mean modern wallop.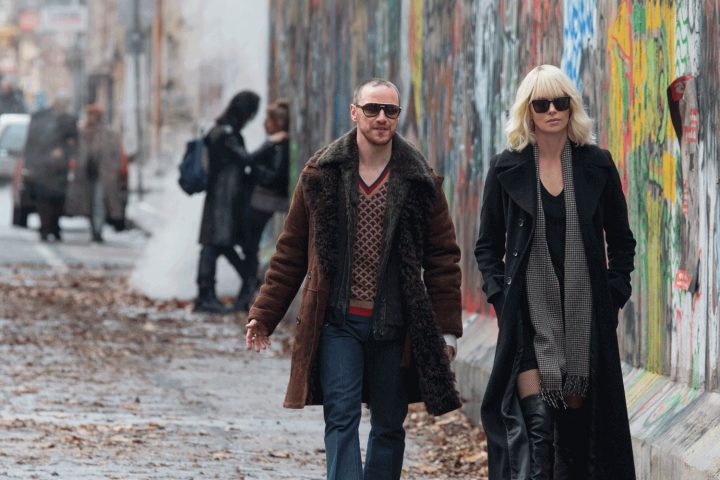 The story is based on a graphic novel I'd never heard of (but will now seek out) entitled The Coldest City, written by Antony Johnson and Sam Hart, although literary genetics don't appear to be Atomic Blonde's strongest elements. The screenplay here is by 300: Rise Of An Empire scribe Kurt Johnstad, who evokes a vague washout of the late 80's period but can't quite muster a compelling story to complement the action sequences (or, for that matter, the frisson of Theron and Boutella's screen romance), which is disappointing considering the cast assembled for the production.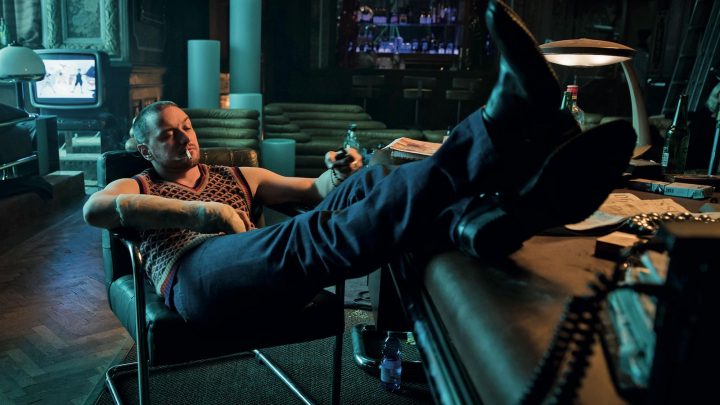 Naturally, Theron packs a glamorous punch as the titular blonde, with Lorraine Broughton a rough-n-tumble undercover agent lacking not for bravery or dedication to her craft. Contrasting against the almost superhuman John Wick of his previous film, David Leitch's Lorraine Broughton is vulnerable, gets her hands bloodied as the bashes and crashes her way through Cold War Berlin. Theron manifests an external coolness atop a shivering undercurrent of feminine wiles, using her sexuality in spite of the fact that everyone in the film knows she's a spy. Lorraine Broughton is as undercover as James Bond: not really. McAvoy's Percival is the actor at his enigmatic best, with his cheesy-grins and staccato performance style feeling vaguely similar to Ewan McGregor's work in Trainspotting, and although Percival makes a convincing foil for Broughton's stoic iciness, McAvoy almost leans too far into parody to make his character truly click. Eddie Marsan plays against type as a bespectacled informer (rather than an insidious bad guy) while Toby Jones and John Goodman spend the majority of the film locked in an interrogation room with a bruised and beaten Broughton. Sofia Boutella's French agent role is a paycheck for the actress, while I was pleasantly surprised to spot current Pennywise, Bill Skarsgard, in a minor supporting role.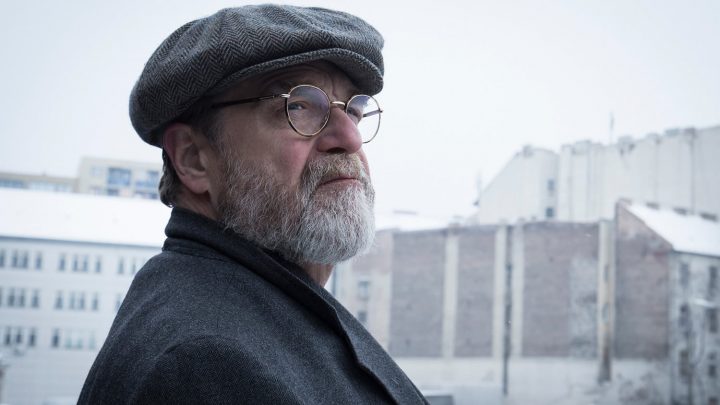 With the cast in place and the period piece machinations of the film set, Leitch can up the ante on Atomic Blonde's bludgeoning action sequences. To be fair, there aren't enough of them here to maintain the film's dull plotting, but when they do occur, Leitch's direction kicks up a gear. Thanks to the athleticism of Theron and her supporting cast of stuntment, Atomic Blonde's fight sequences offer a cinematic brutality that's as violently engaging as both John Wick and Gareth Evans' The Raid flicks. The film doesn't romanticise its violence, with every kick, punch and gunshot feeling devastating to the body part with which it connects, and the long-take style employed by the film offers a hold-your-breath excitement that works an absolute treat. Vehicular action is also used with panache, a frantic orgy of smash-n-grab carnage that maintains the film's hysterical oversupply of destruction without really propelling the story; cars smashing through the streets of Berlin will always be entertaining, though.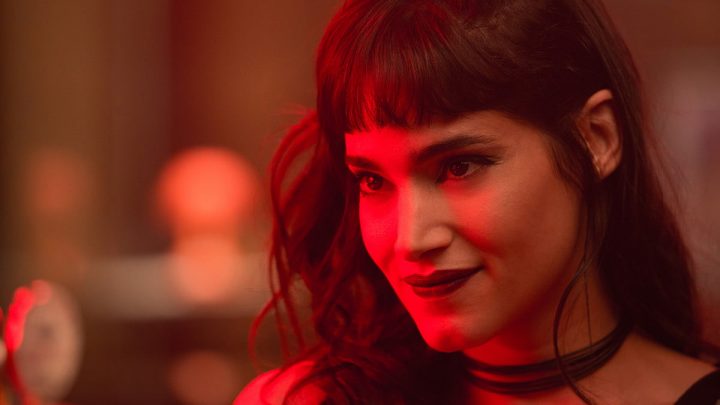 Atomic Blonde doesn't tread new ground in terms of plot, character or even the genre's expectations. It's a jigsaw of hackneyed genre elements and routine narrative hooks that borrows liberally from Bourne, Bond and a slew of modern action movie styles. There's an undeniable energy about the film's opportunist pulp inspiration, a jugglers bag of familiar parts slammed together to produce something that never feels organic as much as it borders on a greatest-hits spy film. In the moment, Atomic Blonde works, but the story ain't that strong and not even Charlize Theron can lift proceedings to the point where we really care about what's going on. And that may be the film's biggest disappointment.
Related articles
Who wrote this?