Movie Review – Danish Girl, The

Director :   Tom Hooper
Year Of Release :  2015
Principal Cast :  Eddie Redmayne, Alicia Vikander, Matthais Schoenaerts, Ben Wishaw, Amber Heard, Sebastian Koch, Emerald Fennell, Adrian Schiller.
Approx Running Time :   120 Minutes
Synopsis:   A fictitious love story loosely inspired by the lives of Danish artists Lili Elbe and Gerda Wegener. Lili and Gerda's marriage and work evolve as they navigate Lili's groundbreaking journey as a transgender pioneer.
*******
Perhaps it's somewhat appropriate – nay, prescient – that in 2015, the same year former Olympian Bruce Jenner transitioned to his female identity, Caitlyn, to exhaustive public scrutiny, acclamation and, in some quarters, derision, comes a film about a man's similar journey in the face of oppressive societal taboo. The boom of sexual subject matter in recent years, particularly "controversial" material such as transgendered sexuality, had led to more public discourse in the last decade than possibly in the entirety of human history; once regarded as salacious, the examination of human sexuality has become a focus of permissive humanism, merely another canvas on which story-tellers can paint delicious observances that reflect ourselves in ways we may not understand. The Danish Girl, set in 1920's Denmark, tells one such story, as acclaimed painter Einar Wegener undergoes a personal transformation to become Lili Ebe.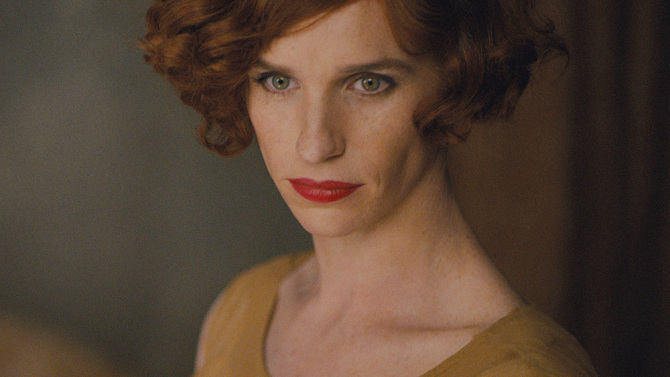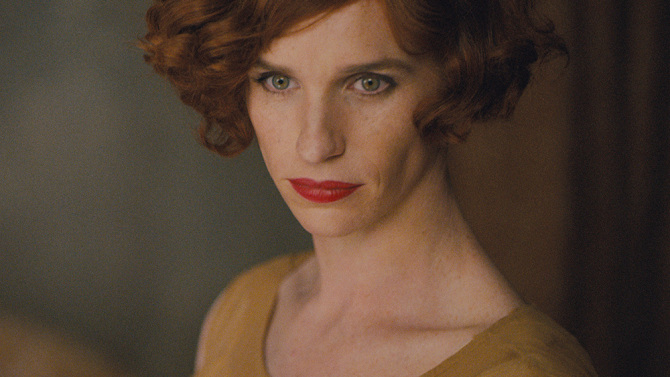 Redmayne plays Einar Wegener – a real person on whom this film is (apparently very) loosely based – a Danish artist of considerable popularity who, following a revelatory experience posing as a woman for one of his wife's paintings, slowly undergoes a transition to identify as a woman. His wife, Gerda (Alicia Vikander), is understandably confused and concerned, after initially seeing this as a bit of a joke, but as Einar begins to identify as Lili, her concern grows; Gerda is drawn into the affections of art dealer Hans Axgil (Matthais Schoenaerts), before her husband decides to undergo gender reassignment surgery through surgeon Kurt Warnekros (Sebastian Koch), in a life altering moment of personal angst.
The Danish Girl takes a sensitive subject matter and handles it perfectly – neither salacious or condescending, Tom Hooper's film simply places Redmayne and Vikander front-and-center and lets them explore their characters and the journey those characters go on. It's a character film, rather than an exploitative one, as Redmayne's performance captures the fragility, the innocence, the fear and phobic reaction to the idea of gender change with a tenacity that's starkly empathetic and altogether impressive. Indeed, as powerful a human story as The Danish Girl is, it would be naught without both Redmayne and Vikander. Vikander, whose work in Ex Machina provides a one-two punch of 2015's best acting performances alongside this one, holds her own against Redmayne's Oscar-calibre portrayal of Einar Wegener, itself a towering character study of frailty and confusion, and ultimately, desolation.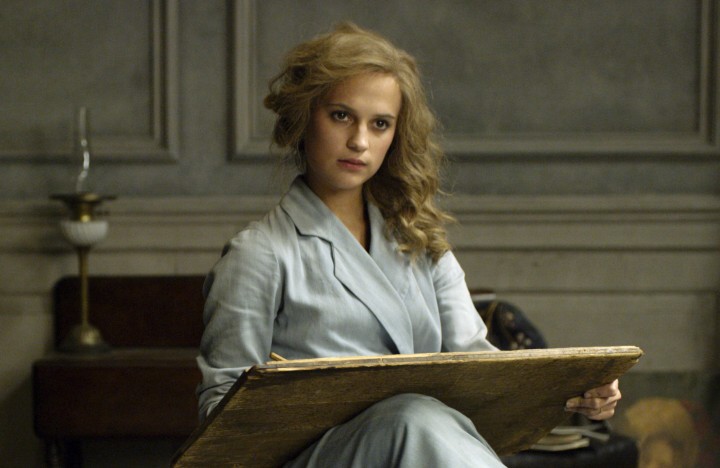 Hooper, similar to his work in The King's Speech, simply gets out of the way of the "directing" part of this film and lets his actors carry the movie. The film's stark, simple style and acutely theatrical aesthetic gives the actors a real intimate setting in which to explore these characters. The screenplay doesn't dwell in hyperbole or ostentation (see Hooper's Les Miserables for an example of that, by way of contrast) or even any sense of injustice, but rather a deeply personal conviction within Redmayne's Einar that the person he was born as ain't necessarily the person he truly is. At times the film is deeply revealing, as Redmayne goes to extraordinarily brave lengths in depicting Einar's inner conflict; he's matched by Vikander in every step, as his decisions impact both their lives. Plus; penis.
Aside from Redmayne and Vikander, the supporting cast are admirable as well. Ben Wishaw's Henrik is lovely, Matthais Schoenaerts is effective, and Sebastian Koch is amenable to the situation late in the film. Nobody really puts a foot wrong, actually, which really brings the sense of time and place to a lovely, tragically melancholy moment of revelation. The cynics might question the motives of The Danish Girl's release as pandering to a perceived demand for content which isn't really there, or somehow mistaking the tragedy of Lile Ebe's story with present day battles currently endured by similarly transgendered people, but I think the heart of both Hooper and the film he's crafted are in exactly the right place. This is an actor's film, a film about performance rather than sexual shock-and-awe, and led by Redmayne's performance the notes it hits are strong and potent.
Related articles
Who wrote this?