Movie Review – Dora & The Lost City of Gold

Principal Cast : Isabela Moner, Eugenio Derbez, Michael Pena, Eva Longoria, Jeff Wahlberg, Nicholas Coombe, Madeleine Madden, Temuera Morrison, Adrian Barraza, Pia Miller, Q'orianka Kilcher, Isela Vega, Madelyn Miranda, Malachi Barton. Voices of Danny Trejo, Benicio Del Toro, Marc Weiner, Sasha Toro, Dee Bradley Baker.
Synopsis: Dora, a teenage explorer, leads her friends on an adventure to save her parents and solve the mystery behind a lost city of gold.
********
Take one of kids television's most enduring and popular characters, throw in a dusting of self-aware gags and a winning leading performance from rising star Isabela Moner, and you have, almost inexplicably, a recipe for a charming, exciting and eminently chuckle-worthy comedy-adventure starring everyone's favourite Latin American cartoon explorer. Dora, graduating from animation into the realm of live action, plays like a less serious Tomb Raider that shows up its more expensive and culturally sexualized brethren by actually being worthwhile for the whole family. It's rare a film can claim a four-quadrant demographic success but Dora & The Lost City of Gold makes a defiant case for being one of the best films of 2019, if not certainly one of the most enjoyable. Fun, carefree adventure with more than a touch of Indiana Jones, James Bobin's pitch-perfect direction and the film's ability to laugh at its own premise sees this iteration of Dora smash convention and expectation to genuinely entertain children, young adults and grown-ups in equal measure.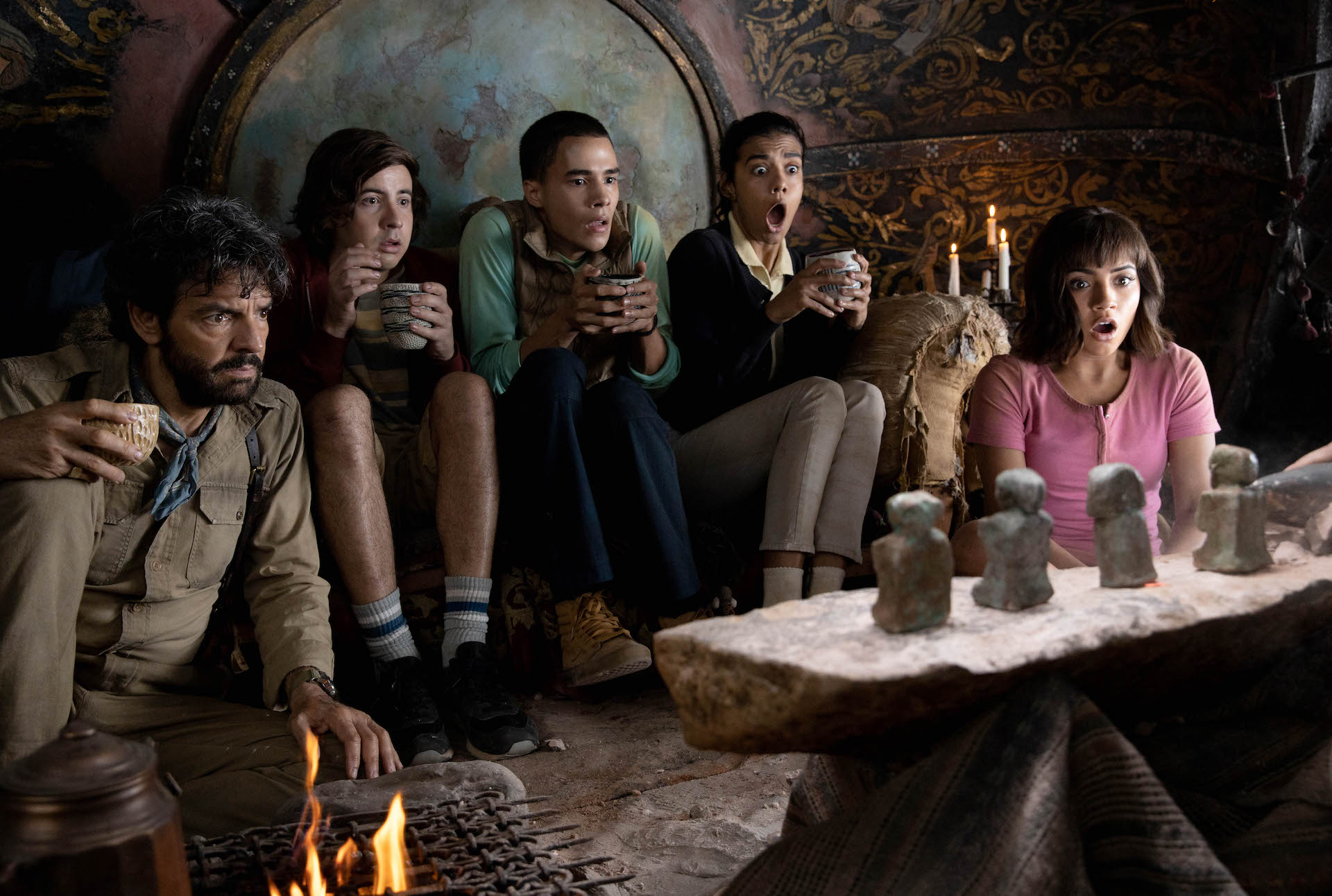 Deep in the Peruvian jungle, Dora Marquez (Transformers: The Last Knight star Isabela Moner) lives with her parents, Cole (Michael Pena) and Elena (Eva Longoria) in their search for the mysterious lost Incan city of Parapata, a literal iteration of El Dorado. With her parents intent on sending her to school in the Big City, Dora finds herself in Los Angeles, where she meets her childhood friend Diego (Jeff Wahlberg), school nerd Randy (Nicholas Coombe) and class valedictorian Sammy (Madeleine Madden), before finding herself kidnapped by a gang of mercenaries – led by the cruel Powell (Temeura Morrison) – to help them find Parapata before Dora's missing parents do. Along the way, Dora is aided by a friendly monkey, Boots, and fellow explorer Alejandro Guiterrez (Eugenio Derbez), himself a friend of Dora's family and a man for whom danger is inexplicably constant.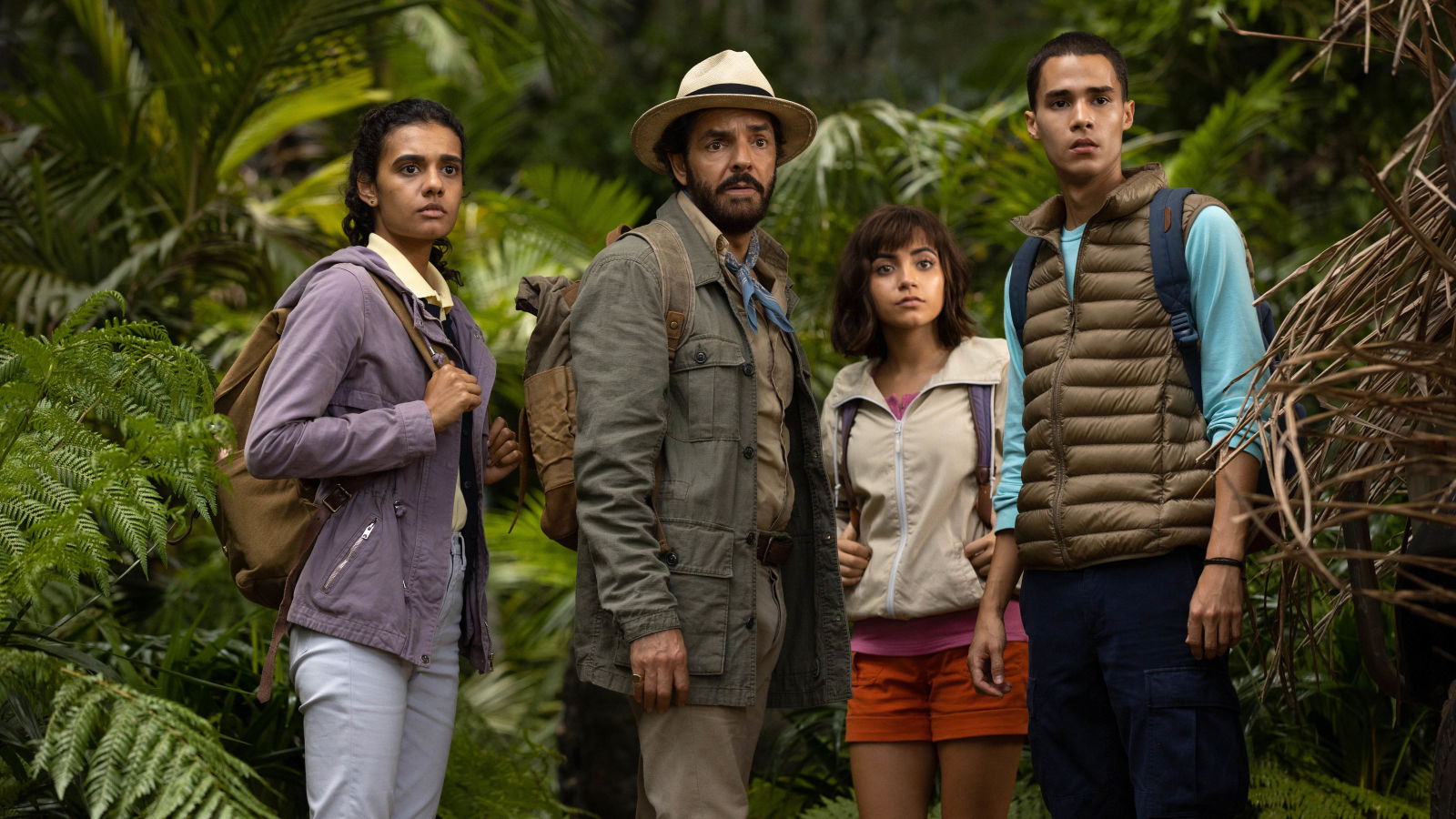 Dora & The Lost City of Gold is the classic 80's kids adventure film formula brought sublimely into the post-millennial age and retooled for a modern audience with the kind of zest and appeal that wins all across the board. James Bobin, the man who revitalised the Muppets, and tried to reinvigorate Disney's Alice In Wonderland franchise to minor success, hits a home run with the live action Dora, turning the annoyingly upbeat educational cartoon into a blast of nostalgia, fun and zany, off-the-wall gags that deliver Grade-A weaponized chuckles to the adults in the room, while delighting the kids who probably grew up with the character and her globe-hopping antics. I admit to a deficit of knowledge on the Dora franchise, although even my cursory cultural osmosis of the girl's predilection for explaining the world to the tiny tot audience was enough to allow me to "get" a lot of the jokes. Cannily, the film plays up to the tropes of the cartoon legacy, even at one point literally going into the animated world in one of the film's cleverest and most surprising laughs. It's this self-aware style that Bobin ratchets up substantially, playing off the franchise's friendly approach to its subject matter and turning the story into one that all-age audiences can enjoy.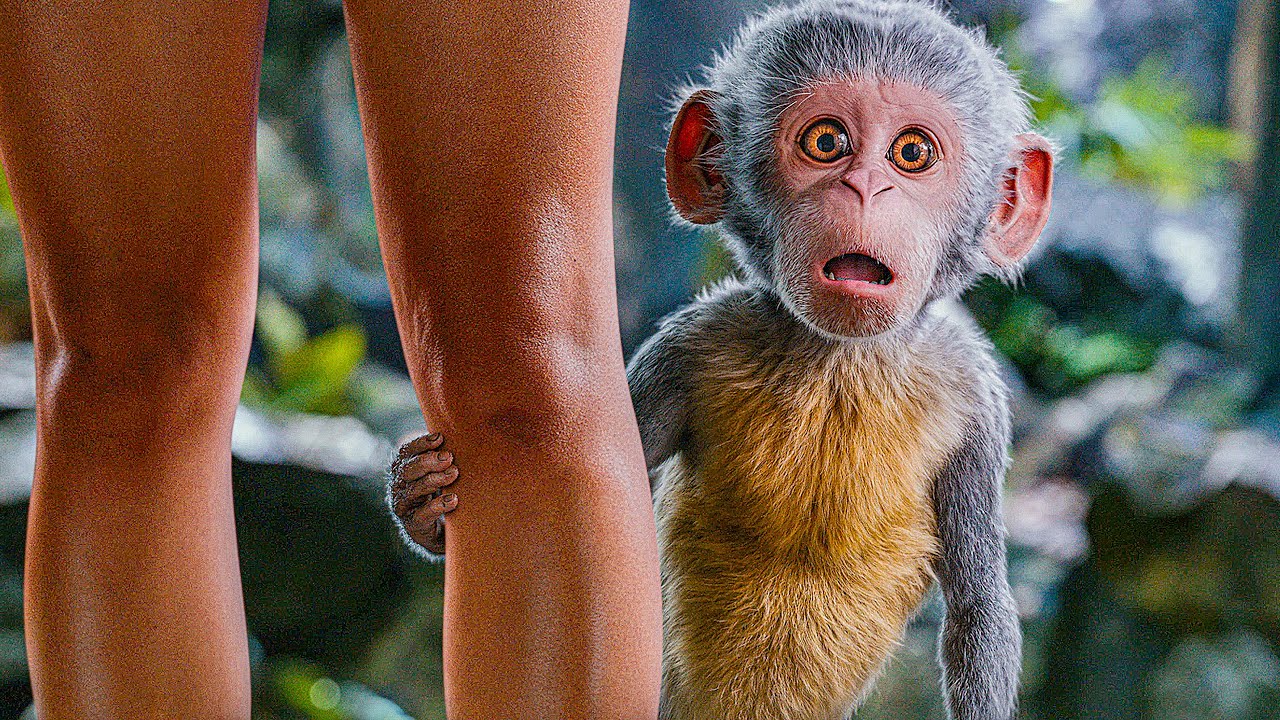 Key to the film's ability to work as well as it does is the performance of Isabela Moner, who is just perfect as Dora, giving the character a wide-eyed innocence and sense of internal resolve that's impossible to gripe on. Moner's work here is subtly wink-wink to the audience in accepting her intrinsic trust of the people and world around her, a style employed far too frequently and with far less wit by the likes of Will Ferrell and his ilk; whereas this Dora could have been the Ricky Bobby of children's television reboots, with Moner's wide-eyed appeal and straight-bat delivery offering plentiful emotional resonance betwixt the hilarious jokes fired rat-a-tat at the audience, it's far more appealing and far more cerebral than I expected. Moner is an engaging and effortless actress, obviously attuned to the story's kooky antics – there's a talking monkey and a mask-wearing, talking fox (named Swiper) in this movie, all rendered in smooth-cornered, undemanding CG – and the film hangs on her almost entirely, where she's able to carve out a witty and genuine arc within the cartoonish antics Bobin makes her go through.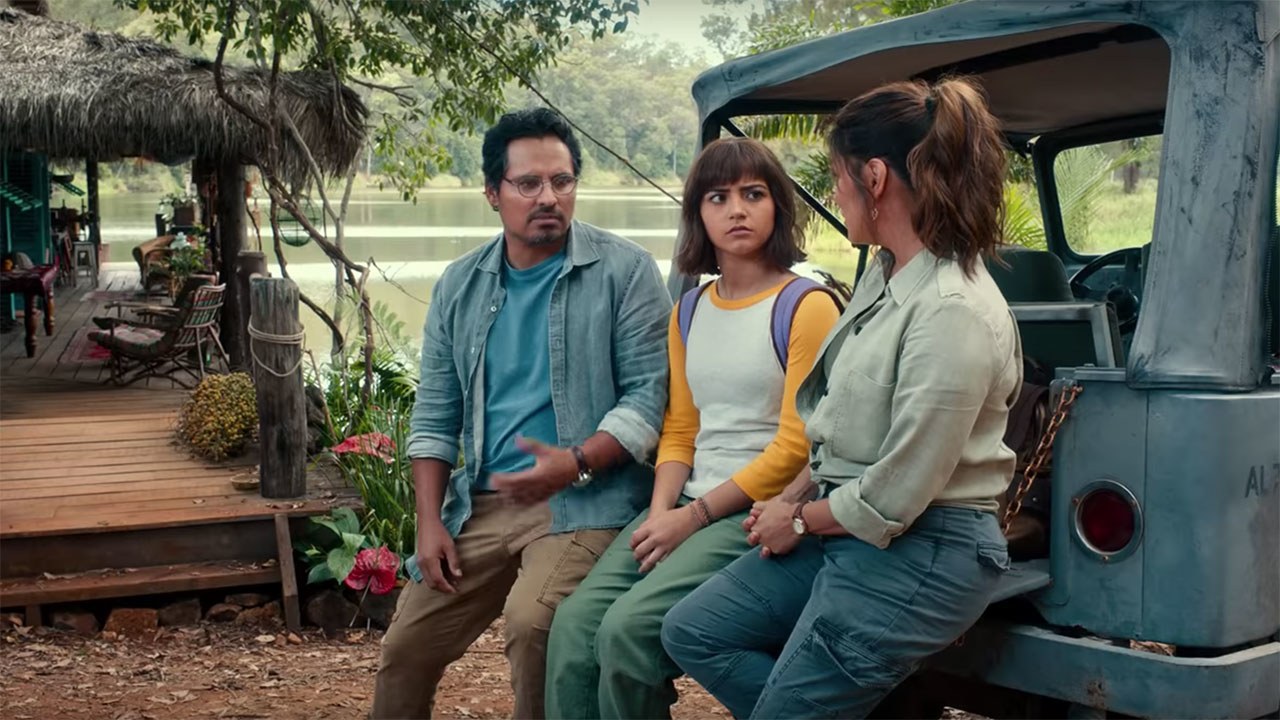 Aiding her are her trio of age-appropriate friends, led by Jeff Wahlberg's Diego (Dora's cousin), and their school friends Randy and Sammy. Madeleine Madden makes her snobbish and catty Sammy work through a series of well-timed character beats (notably, the Poo Song in particular had be cry-laughing), whilst Nicholas Coombe, as resident geek Randy, offers less coherent gags but still plays a decent part. Diego, a character I figured was like the Scrappy Doo of the Dora franchise, is played with straight-faced angst by a lovely Jeff Wahlberg, who brings an embarrassed resignation to the role that contrasts beautifully with Dora's inbuilt engagement, and together the pair provide a lot of the film's soul, when they're not jumping, sliding, leaping or diving for their lives. Supporting roles to Michael Pena and Eva Longoria provide a wide range of adult-centric laughs, all of which work beautifully (Longoria is not quite as naturally funny as Pena, but as an on-screen couple they're both hilarious), whilst Eugenio Derbez' work as Guiterrez, ostensibly an ally to Dora and her friends, approximates the "silly adult" trope these kid-centric films often employ.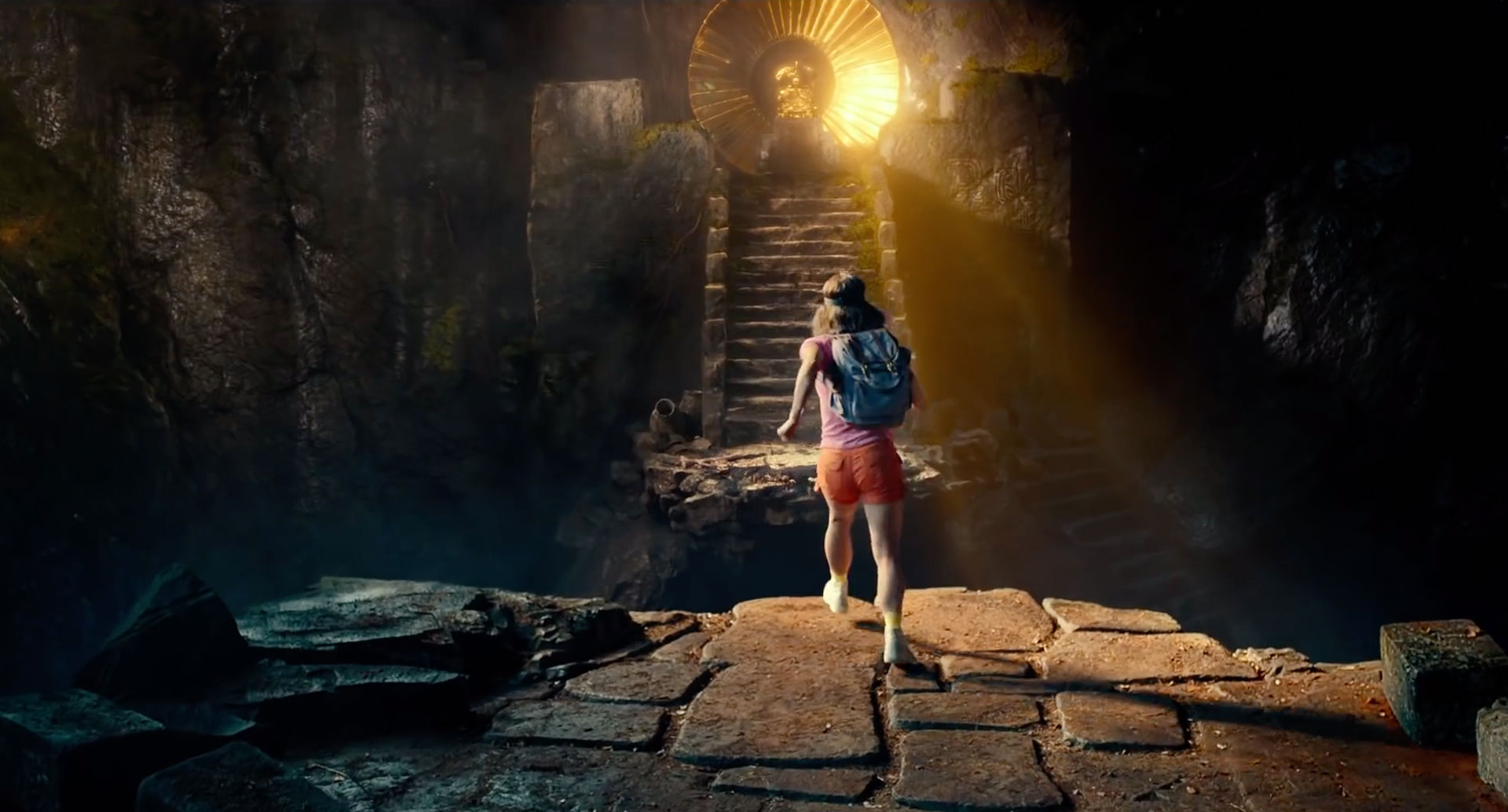 To be honest, I think my wife and I found Dora & The Lost City of Gold to be far funnier and more enjoyable than our age-appropriate kids did – we were certainly laughing harder at the jokes and subtle in-franchise references than they were – and I think that's why I'm inclined to rate the film a lot higher than I normally might. It's a film that works on so many different levels while balancing its obviously juvenile genesis in a manner that elicits laughs and excitement from everyone, not just the kids. Bobin's engaging direction and flamboyant narrative execution, coupled with winning performances, a breathlessly engaging screenplay and musical accompaniment by composers John Debney (Cutthroat Island) and Germaine Franco (Coco), and a sense of the sublimely ridiculous, make Dora & The Lost City Of Gold easily one of the funniest, most fun films I've seen this year. Swing out and give it a shot, I don't think you'll be disappointed. Unless your heart beats only for cynicism and angst, in which case you'll hate every second.
Who wrote this?