Movie Review – Devil Wears Prada, The (Mini Review)

Principal Cast : Meryl Streep, Anne Hathaway, Emily Blunt, Stanley Tucci, Simon Baker, Adrien Grenier, Gisele Bundchen, Tracue Thoms, Rich Sommer, Daniel Sunjata, James Naughton, David Marshall Grant, Tibor Feldman, Rebecca Mader, Stephanie Szostak.
Synopsis: A smart but sensible new graduate lands a job as an assistant to Miranda Priestly, the demanding editor-in-chief of a high fashion magazine.
********
It's arguably one of the great comedies of the 00's, and continues to stand the test of time as a shining example of just how good an actress Meryl Streep continues to prove herself. Not that she needs to – Steep sneezes and gets an Oscar nomination for it. The Devil Wears Prada is one of those rare drama-comedies that plays just as easily at both and succeeds, with nary a problem contained within its fashionista walls, thanks to Aline Brosh McKenna's adapted screenplay from Lauren Weisberger's somewhat biographical best-selling novel of the same name. It's also a product of superb casting: Streep notwithstanding, the film boasts a fantastic Anne Hathaway, a breakout turn from Emily Blunt, yet another crowd-pleasing role from Stanley Tucci, a slimy one from Simon Baker, and superb supporting work from the likes of Adrien Grenier, Tracie Thoms, Rich Sommer, and a cavalcade of real-world fashion industry celebs as either themselves or minor roles.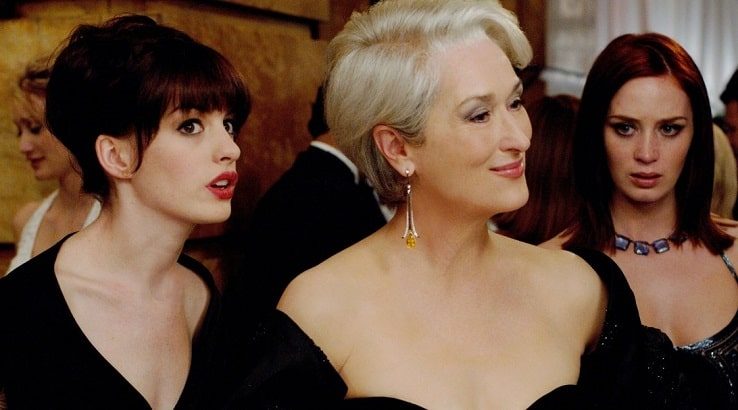 It's easy to love this film, mainly because everyone in it is absolutely at the top of their game and delivering a heartfelt, sweetly times, dramatically weighty and comedically light viewing experience that spawned a thousand memes and became a cultural phenomenon. The delightful dry wit with which Streep, as high profile fashion magazine editor Miranda Priestly (a very poorly hidden approximation of Anna Wintour, it must be said) delivers her icy barbs and withering put-downs to all within her orbit, is among the film's chief lures, and the closer Anne Hathaway's tomboyish Andrea Sachs' gets to parry and thrust the cut-and-thrust world of high fashion and the enormous pressure it places on itself. Emily Blunt's work as Miranda's lead personal assistant is gut0-bustingly great, turning the snobbish character into somebody immediately likeable – an act of performative brilliance that's remarkably difficult to achieve and yet, Blunt conveys it so perfectly. Stanley Tucci's demure yet sharp magazine stylist provides the "in" for Andrea to step up against the magazine's fast pace, and Simon Baker charms both the cast and the viewer as the slimy yet satisfying writer, Christian.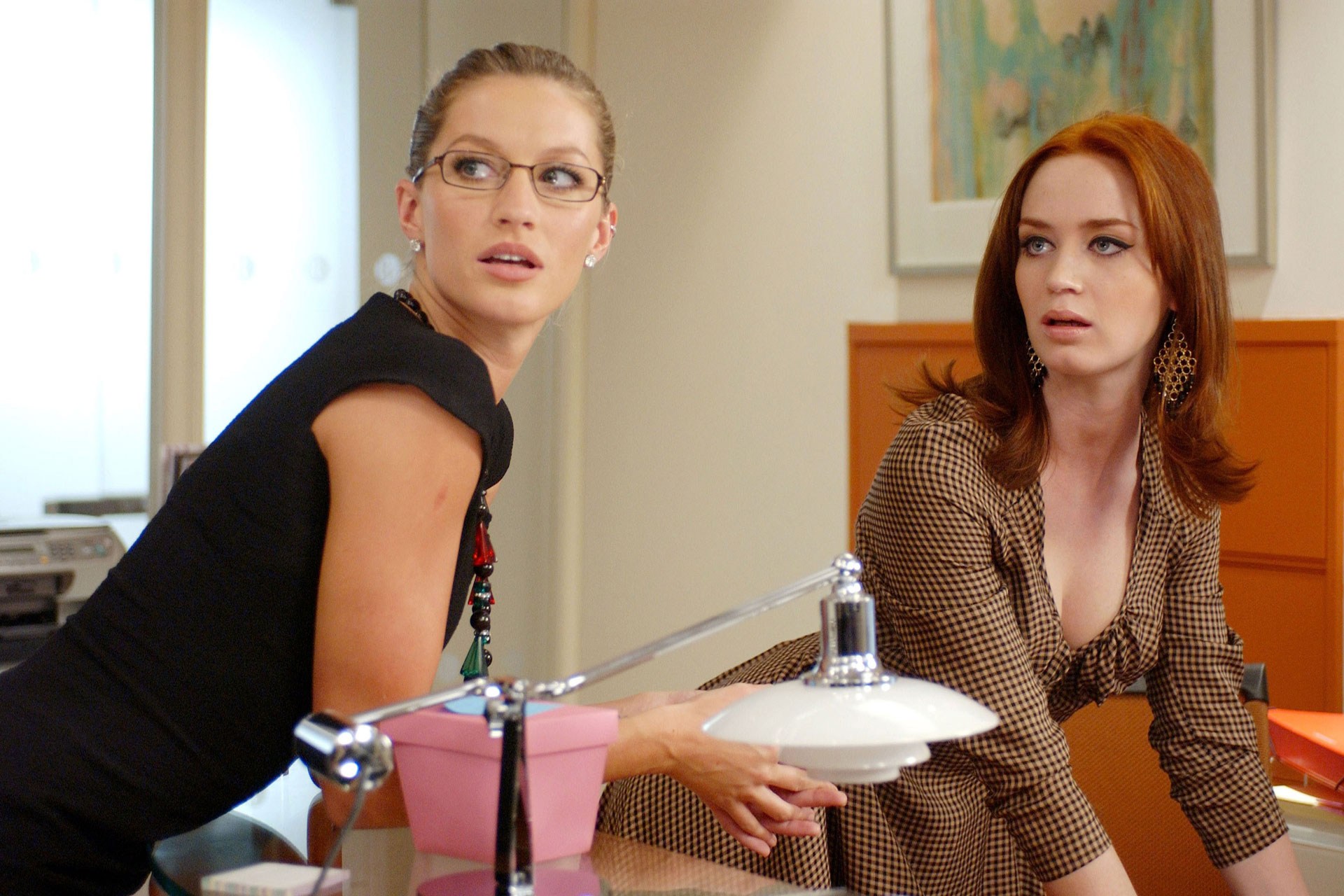 This film is one of those "I'll always watch it if it's on the telly" kinda movies; it's an easy-peasy watch, doesn't demand enormous brainpower, and has really well written and well formed characters that have just enough depth to ensure they truly become enjoyable, if not altogether empathetic. The Devil Wears Prada isn't a film that segregates itself through its fashion premise, but it allows us into the luxurious world of magazine editorials and haute couture squibbling without talking down to us. The clever writing and David Frankel's commanding delivery of it behind the camera keeps this film bubbling and frothing in spite of Miranda Priestly's ageless iciness and Meryl Streep's scenery chewing work. The Devil Wears Prada is terrific, and comes thoroughly recommended.
Who wrote this?