Movie Review – Shaun Of The Dead (Mini Review)

Principal Cast : Simon Pegg, Nick Frost, Kate Ashfield, Lucy Davis, Dylan Moran, Penelope Wilton, Bill Nighy, Jessica Stevenson, Peter Serafinowicz, Rafe Spall, Martin Freeman, Reece Shearsmith, Tamsin Greig, Julia Deakin, Matt Lucas.
Synopsis: The uneventful, aimless lives of a London electronics salesman and his layabout roommate are disrupted by the zombie apocalypse.
********
The first of Edgar Wright's unofficial "Cornetto Trilogy" films, of which Hot Fuzz and The World's End belong, Shaun Of The Dead is a homage to, and skewering of, the zombie film genre. Admittedly, the zombie crazy kinda rose and burst somewhere between Zack Snyder's 2004 remake of Dawn of The Dead and the umpteenth season of The Walking Dead, but few would argue that Shaun of The Dead is one of the best cross-genre zombie-drama-action-comedies ever made, and remains (rightly) a cult favourite for fans of all those kinds of movies. Led by the wonderful on-screen chemistry of eternal brothers in arms Simon Pegg and Nick Frost, and a smattering of solid minor British talent, Shaun Of The Dead delivers horror thrills, action beats and wonderful comedic moments amidst an apocalyptic takeover of suburban London by flesh-eating monsters.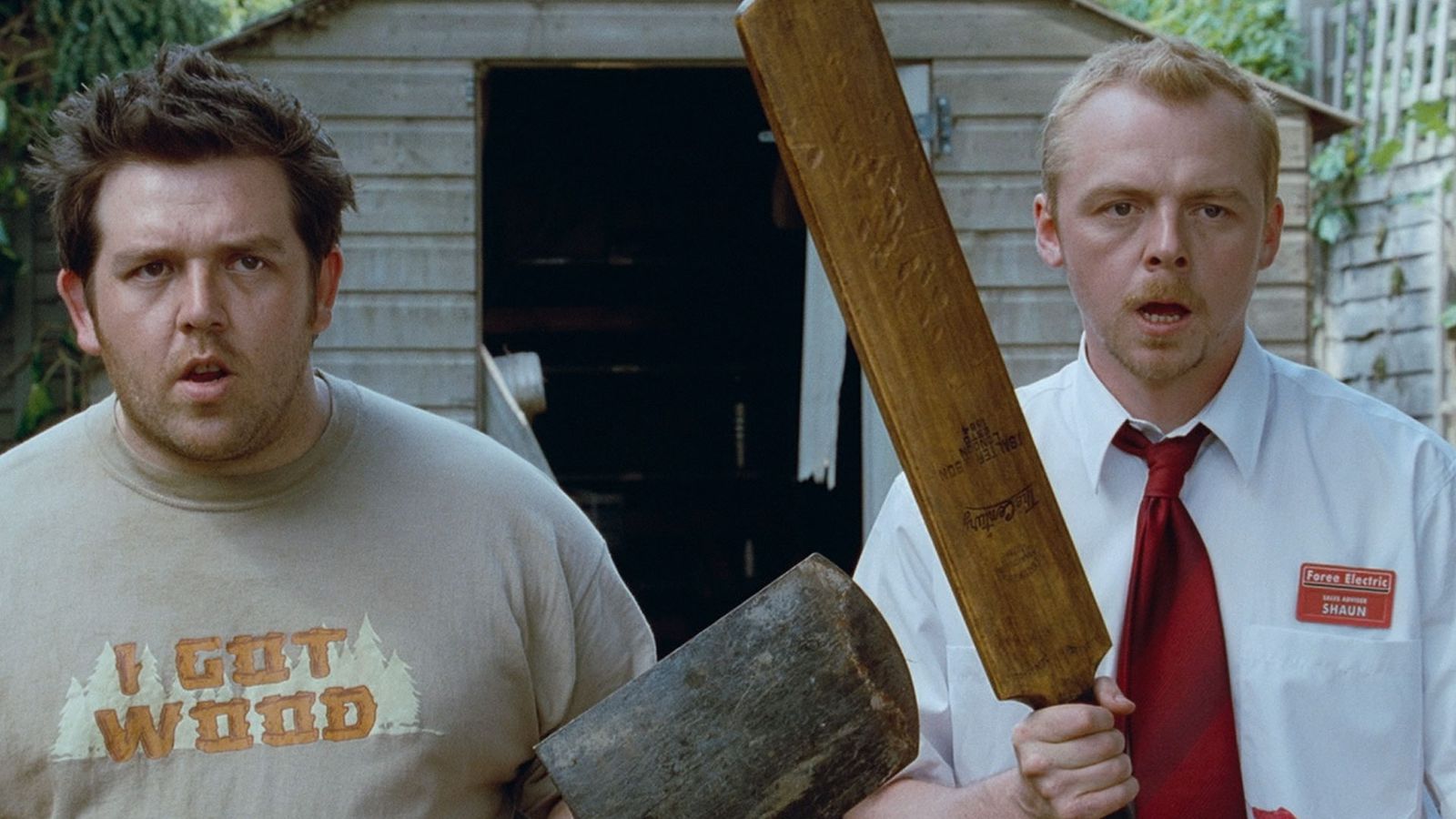 Pegg and Frost play best friends Shaun and Ed, who love to spend their days never making plans, failing as members of society and generally disappointing all who know them. After a particularly brutal run-in with his stepfather Phillip (Bill Nighy), Shaun is stunned to learn that the entire population of the city is falling prey to a mysterious zombie virus, so he heads to the one place he knows will be safe – the pub. He and Ed, together with his mother Barbara (Penelope Wilton), his recent ex girlfriend Liz (Kate Ashfield) and her flatmates Dianne (Lucy Davis) and David (Dylan Moran), and head to The Winchester, where they coop up to wait out the apocalypse. Along the way there are innumerable comedy beats and subversive humour predicated on the zombie horror subgenre, which Pegg and Wright lay into with plenty of mayo in their screenplay. Pegg and Frost hold their own as a buddy-comedy team up and the very British attitudes to an apocalyptic event, and the cast – most of whom are largely unknown outside their native Britain – are all up for the gag, chewing the genre scenery with all the upper-lipped curmudgeon-liness as is possible.
As a fan of Edgar Wright I more often than not recommend some of his more recent fare – Scott Pilgrim and Hot Fuzz are the two films I find most agreeable – but you really can't go wrong with this, the director's first mainstream success following the development of television series Spaced (again, with Pegg). It satisfies on so many levels; it's funny, acerbic, incredibly clever satire and just a blast to watch, and you can really see the formation of one of cinema's best creative partnerships really blossom as the movie goes on. Shaun of The Dead is a zombie apocalypse comedy-thriller you really should set your attention to if you haven't seen it: it's really, really good.
Who wrote this?