Movie Review – Lady Vanishes, The (1938)

Principal Cast : Margaret Lockwood, Michael Redgrave, Paul Lukas, May Whitty, Cecil Parker, Linden Travers, Naunton Wayne, Basil Radford, Mary Clare, Emile Boreo, Googie Withers, Sally Stewart, Philip Leaver, Selma Vaz Dias, Catherine Lacey, Josephine Wilson, Charles Oliver, Kathlees Tremaine.
Synopsis: While travelling in continental Europe, a rich young playgirl realizes that an elderly lady seems to have disappeared from the train.
********
One of legendary director Alfred Hitchcock's great British film successes was The Lady Vanishes, a begrudgingly accepted assignment that turned into one of the crown jewels of his early years. Notable for the screen debut of Michael Redgrave, the introduction of the popular Charters and Caldicott comedy duo, and a classic potboiler political mystery delivered with requisite Hitchcockian flourishes, The Lady Vanishes is crackling vintage entertainment, a terrific character piece, and I would wager is one of the master director's funniest films. While not an outright comedy, there are a substantial number of witticism, asides and entendres that will make viewers today smirk or chuckle aloud, due in large part to a pacey screenplay from young writers Sidney Gilliat and Frank Laudner. Dashes of romance, some action, a decent head-scratcher mystery and a continental train voyage ensure this is one whodunnit that'll have you guessing until the very last frame.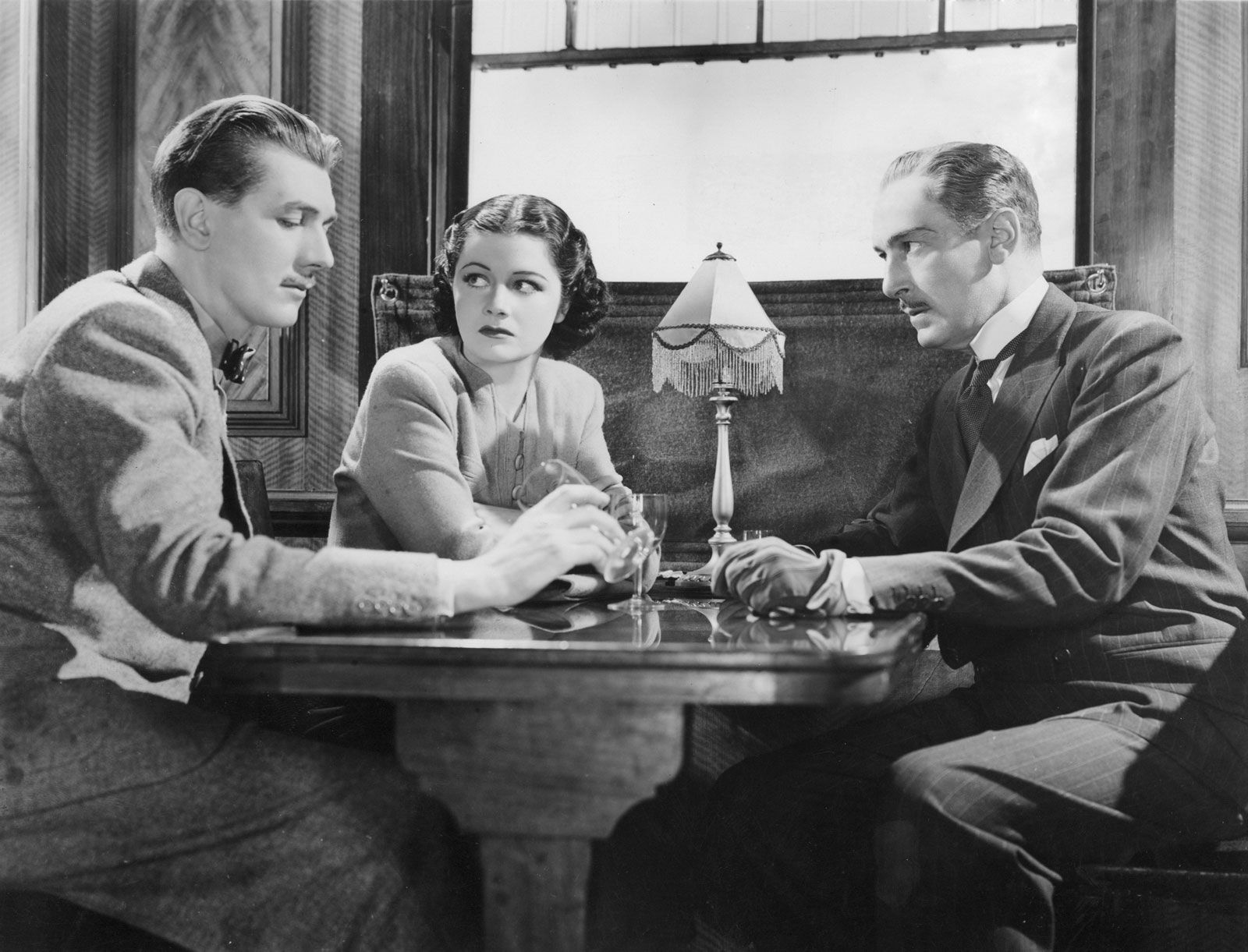 Travelling home to London via train to meet her fiancée, British tourist Iris Henderson (Margaret Lockwood) is struck on the head at a station whilst boarding; suffering a bout of concussion, she is befriended by the enigmatic Miss Froy (Dame May Whitty), who accompanies her in their carriage. After waking from a doze, Iris is stunned to discover that nobody aboard the train remembers Miss Froy, and is partially gaslit into thinking her head trauma may have sparked some incredible hallucination. Her only confidante is an arrogant musician named Gilbert (Michael Redgrave), who initially mocks and then aides her in her search of the train for the missing woman, while their fellow passengers, including cricket fanatics Caldicott (Naunton Wayne) and Charters (Basil Radford), a Judge (Cecil Parker) and his mistress (Linden Travers), and a travelling magician (Philip Leaver) all find Iris' claims of a woman going missing aboard the train to be quite remarkable and unbelievable. It is only when the famous brain surgeon, Dr Hartz (Paul Lukas) boards the train that things start to take a far more sinister turn.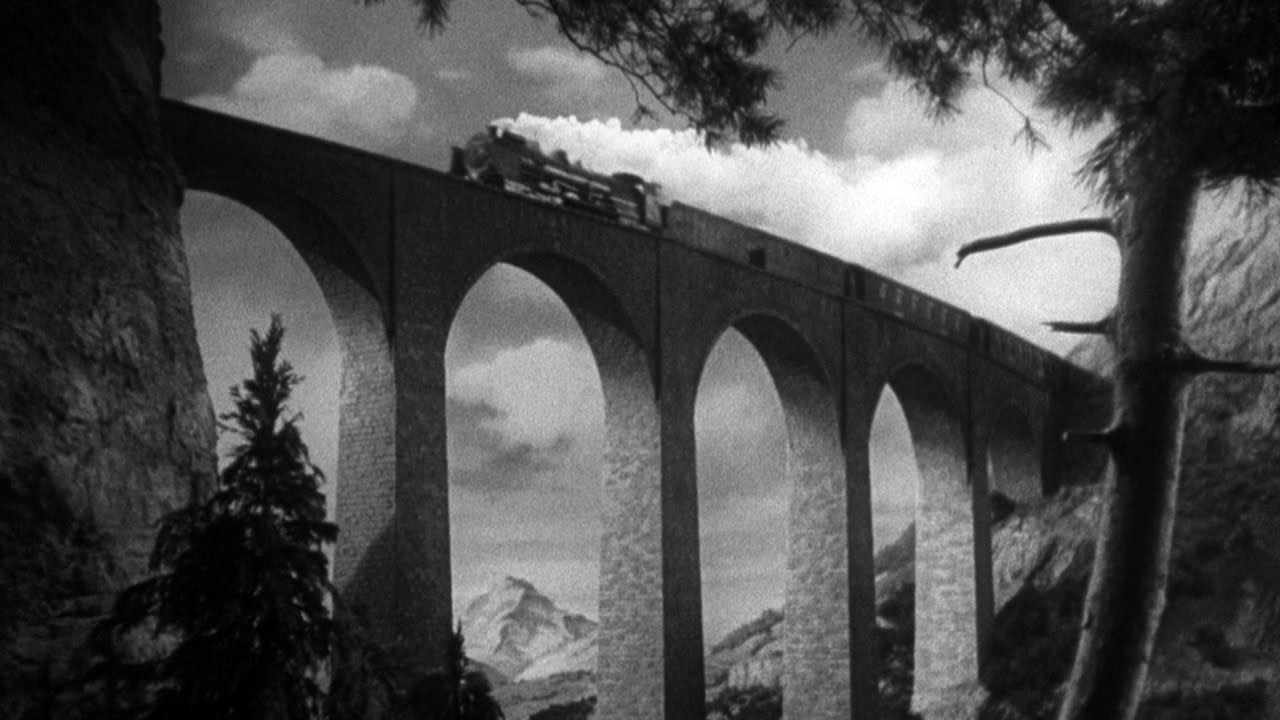 Although some might view The Lady Vanishes as being a distinct product of its time, there's something idealistically eternal about Hitchcock's film that transcends the boundaries of the era in which it was made. It's an elegantly written mystery film, coupled with bubbling romance and more than enough danger to keep audiences interested. Some of the scripted dialogue hasn't held up particularly well, and audiences unfamiliar with the sport of cricket might find several exchanges completely baffling, but the energy and enthusiasm the film imbues in its setting and characters is as strong as anything Hitch would manifest in the later stages of his career. Although based on Ethel Lina White's 1936 novel "The Wheel Spins", Hitch and his writers deviate a little from the established narrative, change up some characters, and throw in some additional plot contrivances to raise the tension considerably. A protracted train gunbattle serving as the film's climax is definitely not in the book, and definitely provides the story with some much needed peril to accompany the inherent mystery of the plot.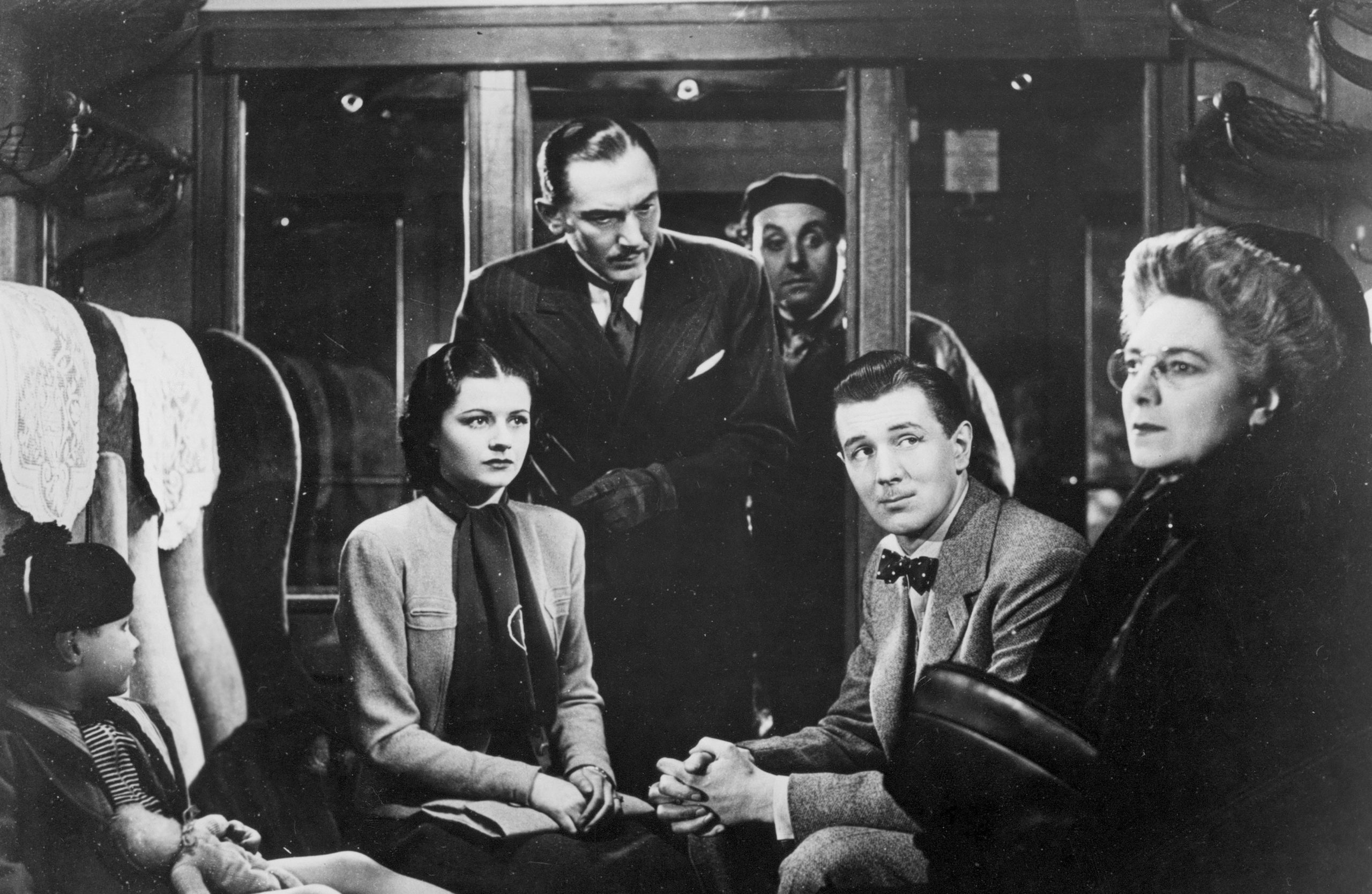 The film's wide ensemble of characters is introduced in a sprawling opening sequence which sees a clutch of train passengers stranded in a mountainside hotel and having to negotiate cramped and bungled accommodation requirements. It's an easy "in" for the viewer, getting to understand the dynamics of most of the film's major players, although I admit it isn't immediately clear who the central protagonists are or are not, such is the drifting of focus across the smattering of varied characters. Lead actress Margaret Lockwood doesn't feel like she's the leading role until maybe fifteen or twenty minutes into the film, which is weird, but once the cast are all back aboard their transport and the central mystery gets underway, things clarify quickly.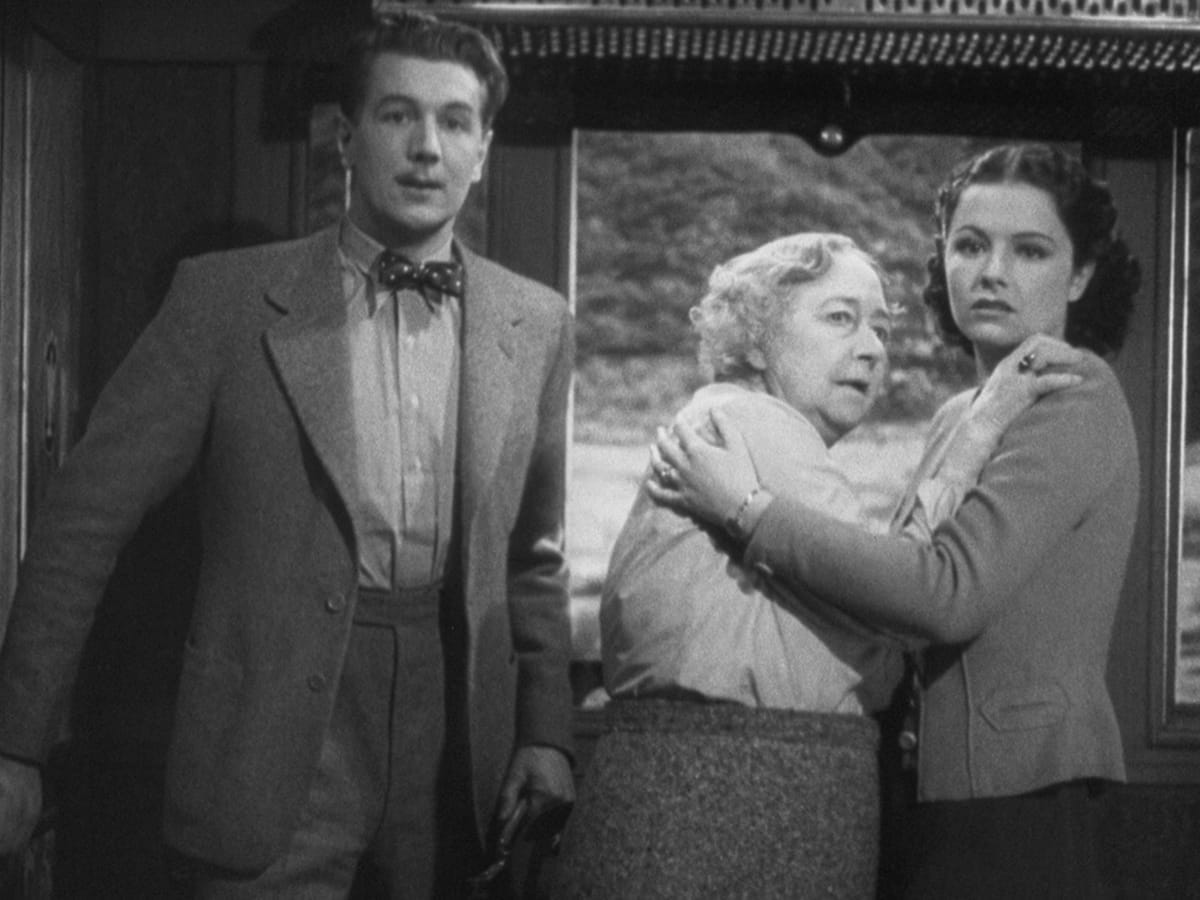 Knowing this a mystery film, one approaches the viewing of The Lady Vanishes with an observation eye trained to watch for "clues" offered by Hitch's traditionally quick-witted camerawork, and as with even his silent films the master director showcases just how good he is at telling a story purely in the visual sense, regardless of dialogue. When May Whitty's nattering Miss Froy just up and disappears, and nobody seems to remember her, Hitch, Lockwood and leading man Michael Redgrave play on the rising dread and paranoia  to thread through just enough international intrigue and machinations to maintain the tension. Train travel was largely still the predominant mode of mass-transit through pre-war Europe, which explains why this story never leaves the rails – Jodie Foster's Flight Plan borrowed liberally from ideas found in this film, for example – and the enclosed space and limited options of disappearing make for enthralling plot development.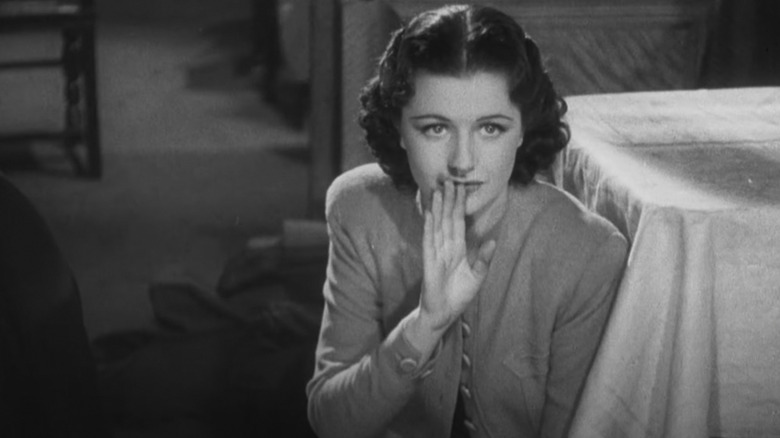 It helps that Lockwood and Redgrave play so well off each other. The entire cast is across-the-board excellent but these two do such a fine job of anchoring the audience to the central story with their gentle flirting and the aforementioned paranoia. Admittedly the romance of their pairing is derived mainly from Redgrave's subtly teasing Gilbert than anything Lockwood's Iris exhibits but there's a warmth and affection lingering off the screen between them that elevates the boilerplate material. May Whitty is terrific as Miss Froy, Paul Lukas seems to be having a terrific time as the devilishly accommodating Dr Hartz, and the pairing of Naunton Wayne and Basil Radford as Caldicott and Charters, who would appear as a double-act in numerous films to follow, is arguably the film's most lasting legacy.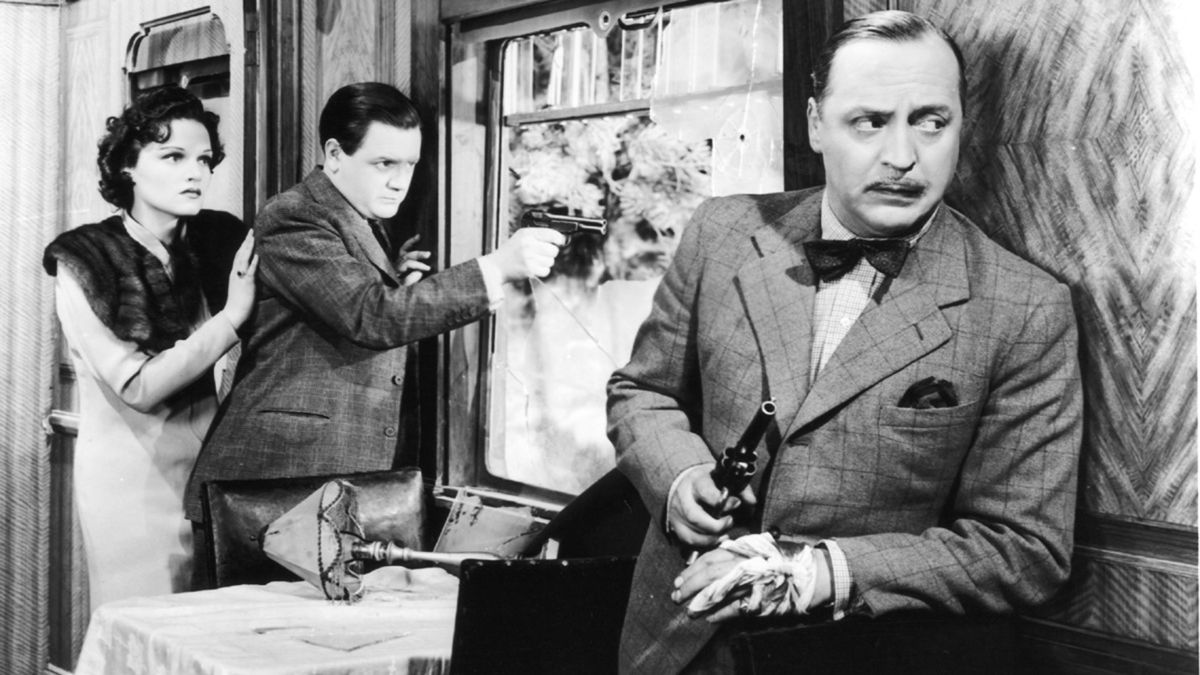 The Lady Vanishes is an eminently enjoyable romp: brisk pacing, wonderful characters and a preposterous, you'll-never-guess mystery will keep vintage viewers enthralled. Terrific scripting and Hitchcock's assured sense of tension, something he'd manifest even moreso after moving to America, make this an absolute belter film from the period, and I would argue one of the director's best British films. With wicked villains, debonair and beautiful heroes, and an unravelling mystery that turns quite dark towards the end, The Lady Vanishes is essential viewing for not just fans of Hitchcock, but fans of 40's British cinema.
Who wrote this?