Movie Review – Gray Man, The (2022)

Principal Cast : Ryan Gosling, Chris Evans, Ana de Armas, Jessica Henwick, Rege-Jean Page, Wagner Moura, Julia Butters, Dhanush, Alfre Woodard, Billy Bob Thornton, Callan Mulvey, DeObia Oparei, Robert Kazinsky, Shea Wigham, Eme Ikwuakor.
Synopsis: When the CIA's most skilled operative – whose true identity is known to none – accidentally uncovers dark agency secrets, a psychopathic former colleague puts a bounty on his head, setting off a global manhunt by international assassins.
********
Despite solid literary origins, former Marvel directors Joe and Anthony Russo's adaption of Mark Greaney's initial novel in his "Gray Man" series is a largely forgettable affair. A ho-hum spy-vs-spy escapade that outstays its welcome and offers far too little to differentiate itself from other genre entries, the Russo's make the best use of their stellar cast the script allows but the insipid tone and indifferent motivations of all involved make The Gray Man as bland a small-screen Netflix debut as half-melted vanilla ice-cream. Touted as one of Netflix' most expensive films yet, it's troubling that such prolifically decent actors, equally eminent screenwriters in Christopher Markus and Stephen McFeely (the pair behind both Avengers Infinity War and Avengers Endgame), and a pair of directors known for delivering rousing comic-book entertainment for Marvel Studios have crafted such an inert and ineffectual movie experience.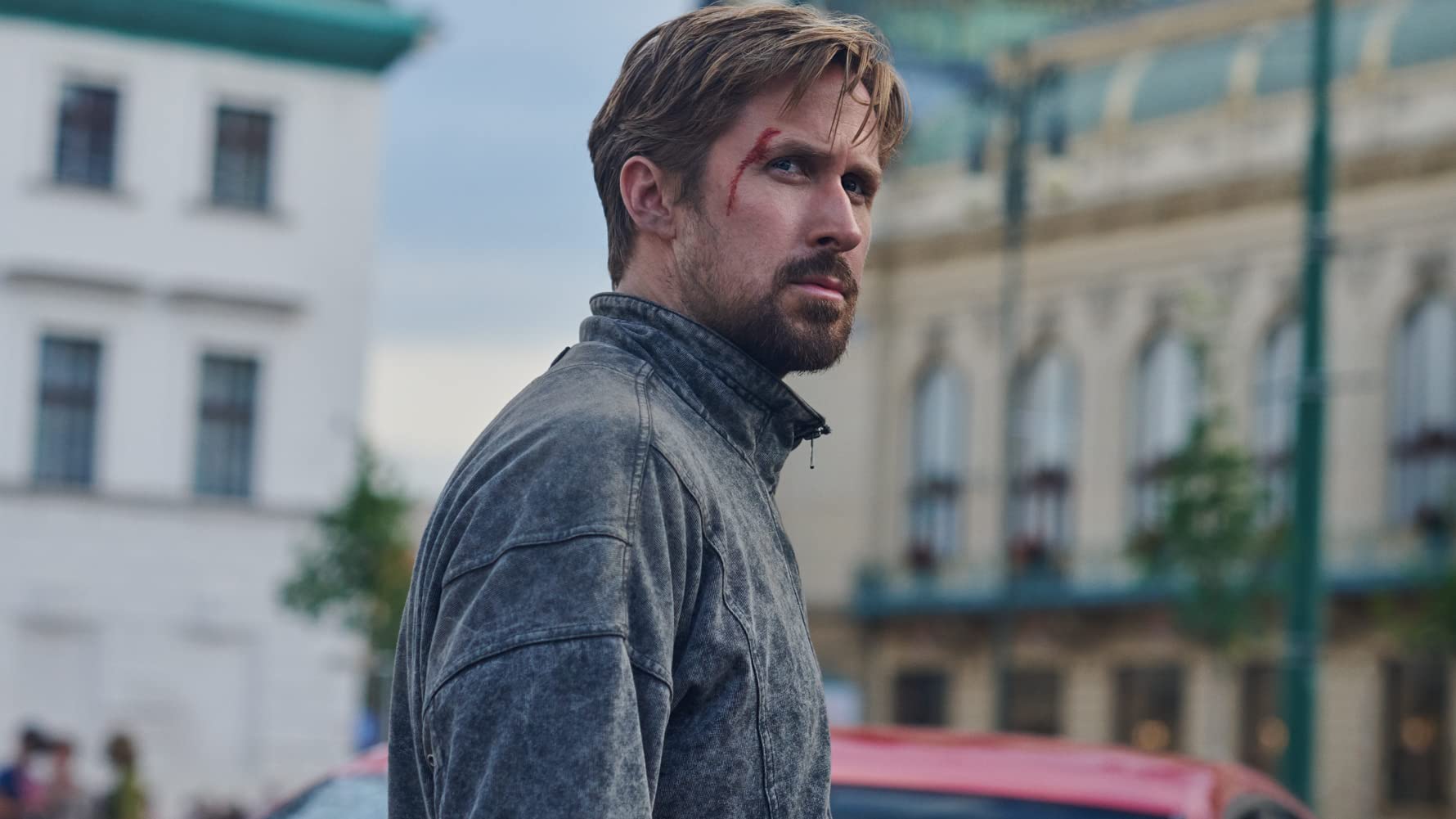 As generic as they come, The Gray Man's by-the-numbers plot never really gets out of first gear, or the shadow of every other spy genre film in the last two decades. A loner government operative, Six (Ryan Gosling) goes on the run from his own organisation after discovering information that could bring about the downfall of his current boss, Denny Carmichael (the enigmatic Rege-Jean Page), who sends psychopathic ex-CIA agent Lloyd Hansen (Chris Evans, having an absolute blast) to track him down. Helping Six avoid capture is his own former boss, Donald Fitzroy (Billy Bob Thornton), who himself is trying to save his kidnapped daughter Claire (Julia Butters), as well as fellow operative Dani Miranda (Ana de Armas) and one-time agency liaison Margaret Cahill (Alfre Woodard); as they trot the globe trying to either keep a secret USB drive from falling into the wrong hands, causing until damages in various exotic locations, Six and Dani also have to avoid the highly skilled Lone Wolf (Dhanush), who is also out for blood.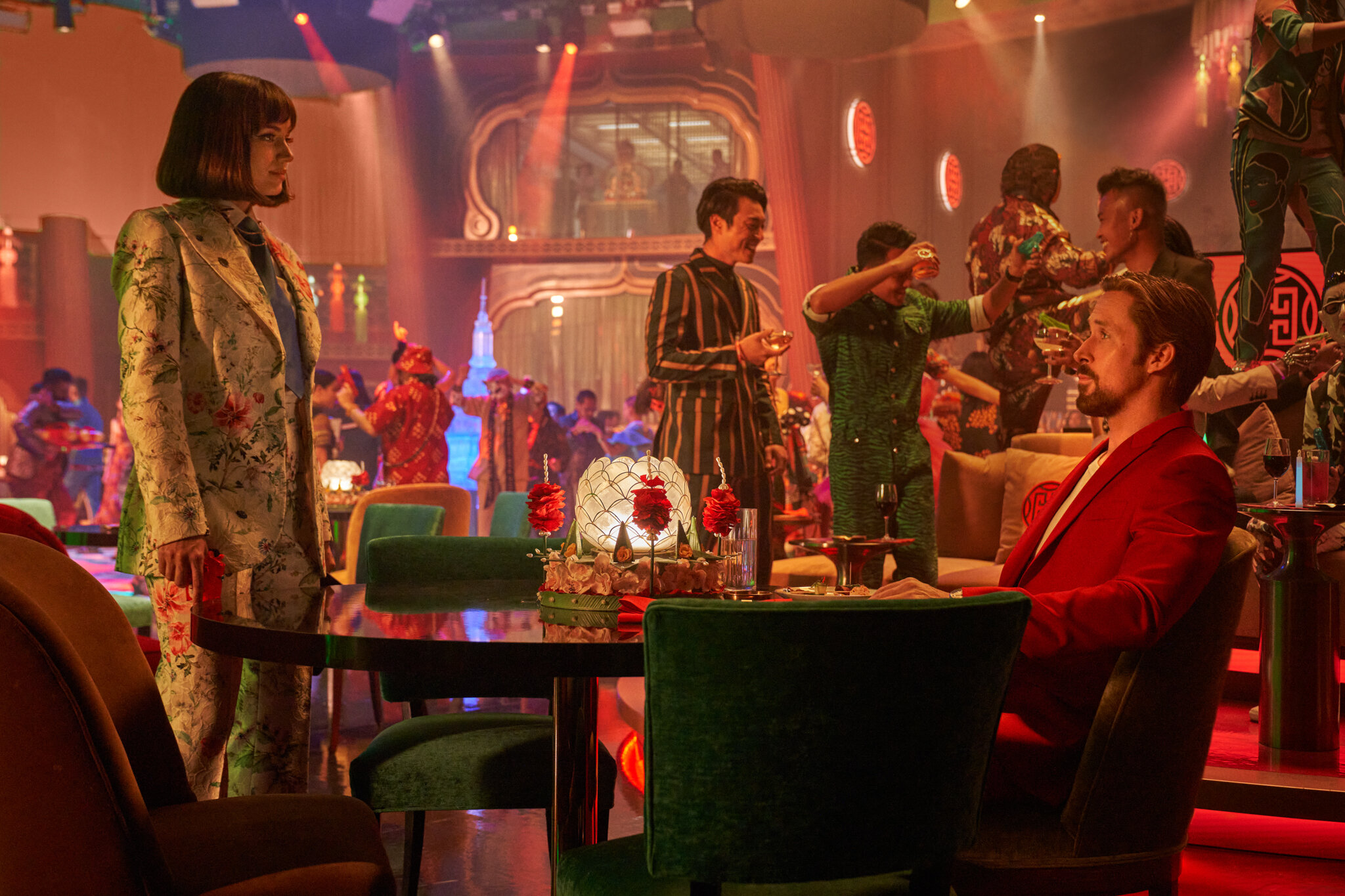 Costing a reported US$200m to produce, The Gray Man wants little for prestige, both in cast and in production value. The film certainly looks expensive, shooting a handy number of extensive action sequences in a variety of far-flung locations, which adds to the vague James Bond-ness of the film's slick visual tone. A blistering city-square shootout and climactic tram chase is the film's main highlight, a bravura action sequence lifted directly from the Russo's own work in Captain America: The Winter Soldier – is it plagiarism if you're stealing from yourself? – and it goes a long way to accomplishing something I didn't think possible: turning Ryan Gosling into a legitimate A-grade action star. The uphill battle of the film's pedestrian characters and central plot motivation, a MacGuffin designed to keep our heroes and villains moving to various points on the globe to reveal even more information, is one the Russo Brothers struggle to give much heft to, leaving both Gosling, as the stoic and staunchly masculine Six, and Chris Evans' off-kilter Lloyd Hansen, floundering for something, nay anything, to accomplish when the bullets and explosions aren't flying.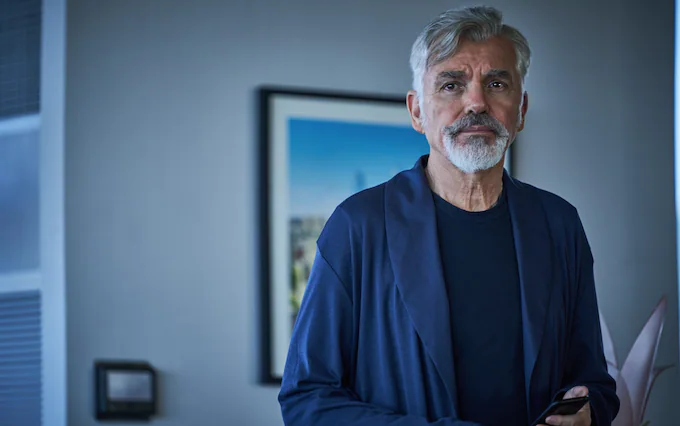 The film borrows liberally from the likes of the aforementioned James Bond, drizzles some Jason Bourne across the top, and tries desperately to evoke the pulse-pounding, never-shredding tension of the more recent Mission Impossible films, only without the depth of character to back it all up. Gosling's Six is as borderline indifferent to the events of the film as he is to the characters within it, and not even the actor's sterling charisma can manifest much of a decent turn as this generic, cobbled-together character can muster. Evans, on the other hand, looks to be having a whale of a time as Hansen, his porn-'stache and creepy, deadly psycho turn too content to straddle comedic and sinister without really delivering the goods as either. When Gosling and Evans go toe-to-toe you can feel the film's headstrong ambivalence to its plot start to slide in favour of the top-line actors employed to deliver rote brawling and banter, and Ana de Armas is underserviced with a spectacularly insufficient sidebar character forming practically a "shitty sidekick" mantra the further the film progresses. de Armas is a far better actress than The Gray Man ever demands of her, and although I had to laugh at how easily and frequently a reputed top-tier CIA operative gets her ass handed to her, I thought she brought a sense of femininity to what is largely a big swinging dick party.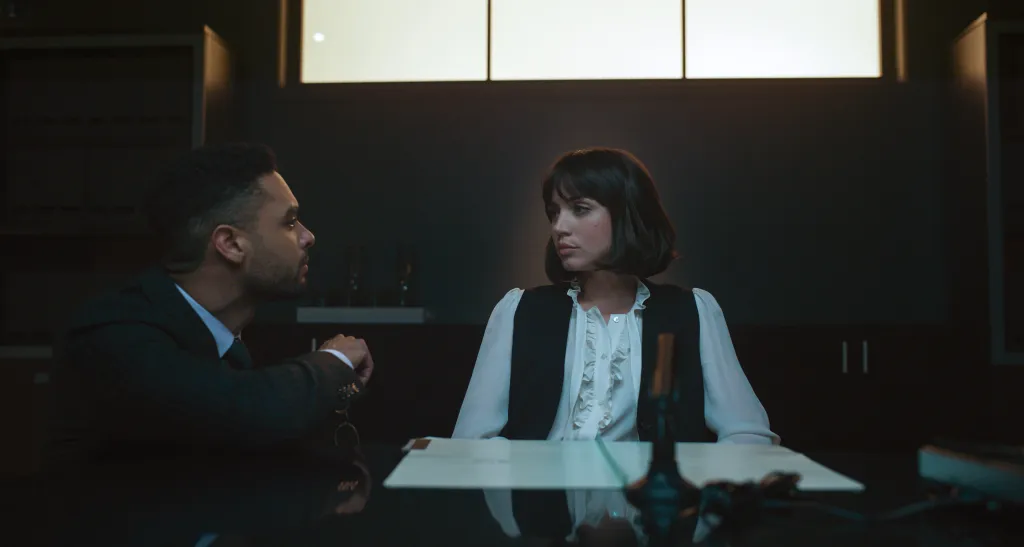 Looking well out of place as rising star CIA officials are Rege-Jean Page and Jessica Henwick, the former trying to galvanise some manner of boo-hiss villainy somewhat different to that of Evans, but unable to really stick the landing. Page is too handsome, too pretty-boy endearing to make the transition from Bridgerton's resident sex hunk to The Gray Man's secondary douchebag, unfortunately, and the film squanders a role of potential with a performance of mediocrity. Henwick, for as limited as her part is alongside Page's callous Carmichael, ekes out barely a single memorable moment in the film save one – right at the end – although her character arc is telegraphed waaaay too early and too clearly by the Russo's to work properly. Billy Bob Thornton pops in and out as Six's loyal former boss and is always good to watch, Julia Butters is competent as the young Claire Fitzroy, and it was fun seeing Aussie actor Callan Mulvey step straight from the set of Batman V Superman and onto this one, as he plays almost exactly the same character.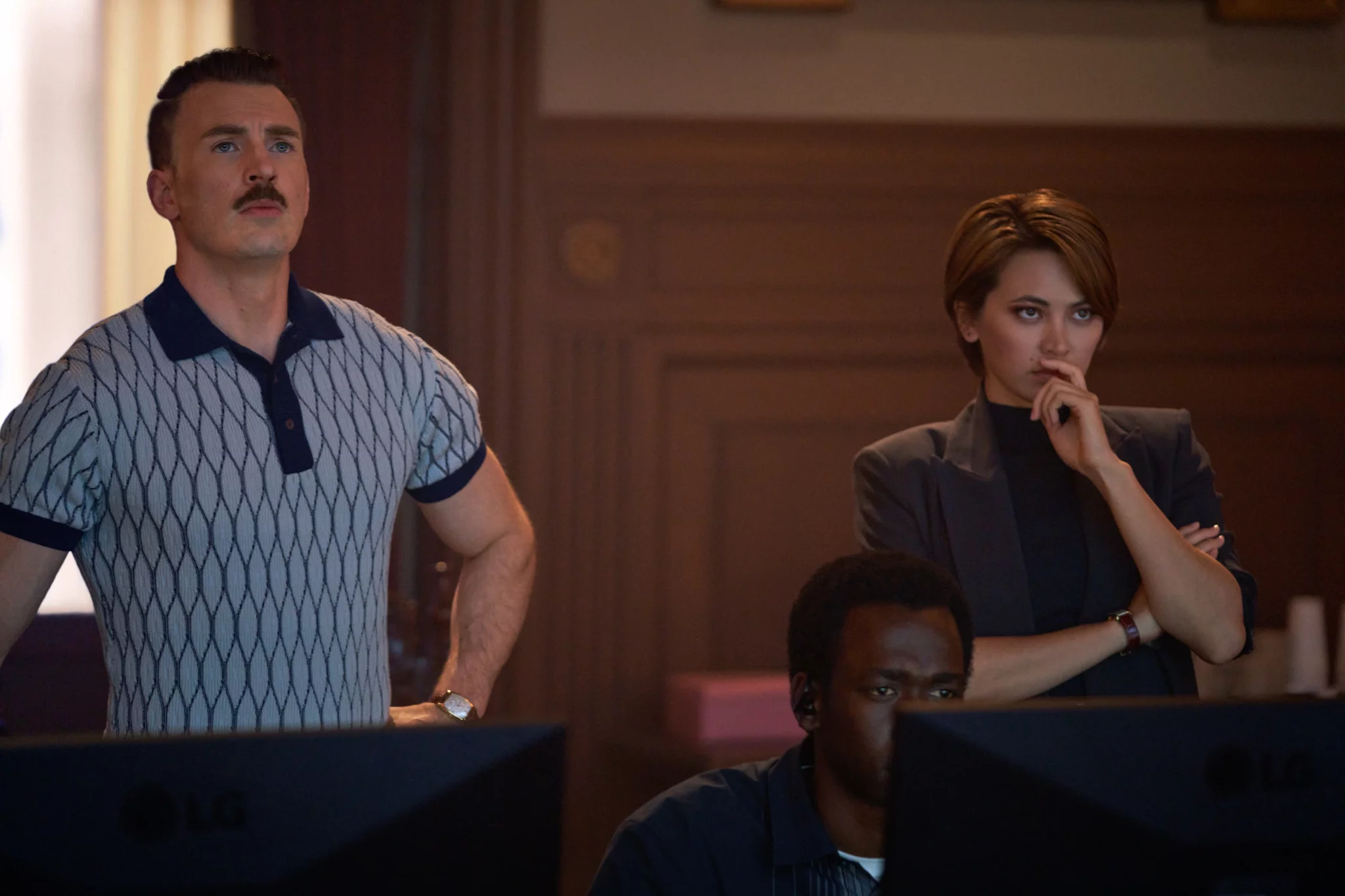 In terms of technical value, The Gray Man is yet another polished turd from Netflix. Legendary cinematographer Stephen F Windon, who has served as photographer on films as diversely blockbuster-y as Deep Blue Sea, Sonic The Hedgehog, Star Trek Beyond, as well as 6 of the last 8 Fast & Furious films for director Justin Lin, provides the film with a highly visual, crisply shot and opulent looking canvas for our actors to work against, smothering colour-correcting into every single frame of the brightly lit, magnificently frantic widescreen ratio that, for the most part, keeps the audience at arms length somehow. Oscar-winning film editor Pietro Scalia (JFK and Black Hawk Down) co-cuts the film with Joker's Jeff Groth, and they turn the high-octane action sequences into bombastic and truly energetic outings of filmmaking virtuosity. All of this is accentuated by Henry Jackman's suitably espionage-y score, which pulses along just as boom-chaka-lacka as this genre demands.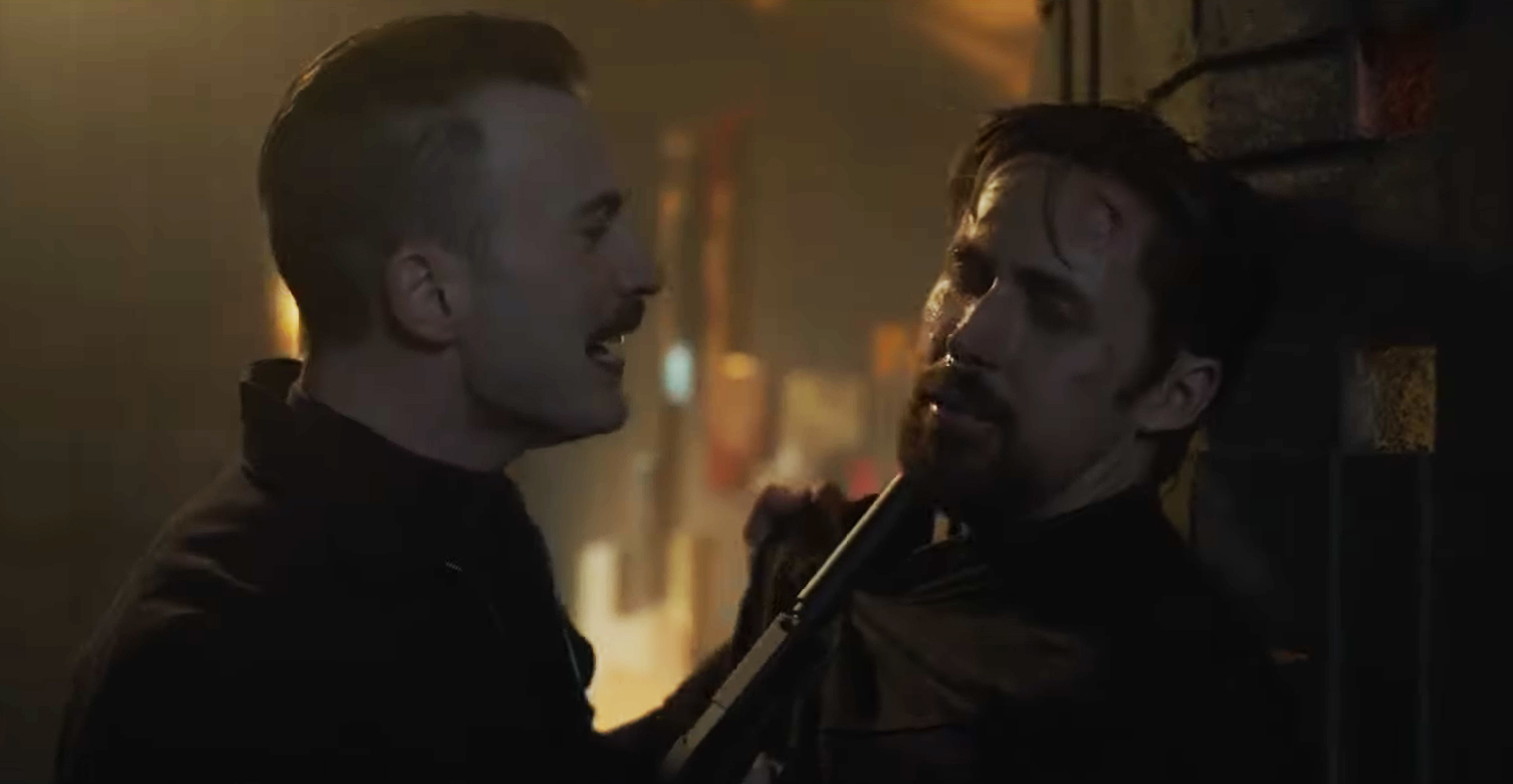 And yet, despite all the talent both in front of and behind the camera, Joe and Anthony Russo's The Gray Man skimps on value for money because it's just so generic. There's a lifelessness to the film's cavorting plot and characters, and it will be a struggle for even the most famished subgenre fan to remember much about the film a few days after watching it. It's rare that a film so well executed in terms of casting and production can be so mindlessly inane, so inert and lacking in verisimilitude enough to make it all sparkle. Gosling and Evans look to be having a great time in their respective roles of stoic spy and gnarly scene-chewing villain that this carries the film's pedestrian plot some of the way, but by the time we get to the climactic showdown even that both look like they've become lost in all the hysteria. For what it offers the audience you can't disapprove the Russo's from going all out, and a lot of the money looks to have been spent unwisely on the film's voluminous action sequences instead of the script, so for brainless action the film may satisfy all but the incuriously-minded. Profligate filmmaking such as this certainly has its place (and that place is typically down the lens of a Michael Bay camera) but the Russo's extravagant efforts amount to little; all fanfare and an ineffective cavalry.
Who wrote this?