Movie Review – West Side Story (2021)

Principal Cast : Ansel Elgort, Rachel Zegler, Ariana DeBose, David Alvarez, Mike Faist, Rita Moreno, Brian d'Arcy James, Corey Stoll, Josh Andres, iris menas, Mike Iveson, Jamila Velasquez, Annelisa Cepero, Yassmin Alers, Jamie Harris, Andrea Burns, Curtiss Cook.
Synopsis: A forbidden love blossoms between a young man and woman of different cultures in New York's Upper West Side, and the rivalry between the Jets and the Sharks is about to reach an epic confrontation.
********
Count me among the scoffers who figured a Spielberg-directed remake of West Side Story, the classic 1961 film adaptation of the popular Broadway stage production by Jerome Robbins, Leonard Bernstein, Stephen Sondheim and Arthur Laurents, was absolute folly. Musicals are a risky proposition at the best of times, although their prominence in cinema today has gradually risen again from the ashes of no-man's-land merely a decade or so ago, and going the whole hog with repurposing such an iconic film felt a touch cynical to me. After all, the original film version won no fewer than 10 Academy Awards, including Best Picture, Best Director and notably Best Supporting Actress for Rita Moreno, who appears in a supporting role in this remake. Why touch an undeniable classic? Would it be – could it possibly be – as good, influential or as notably prescient as the version released some sixty years prior? At the hands of one of Hollywood's most successful film directors, the answer is yes, absolutely.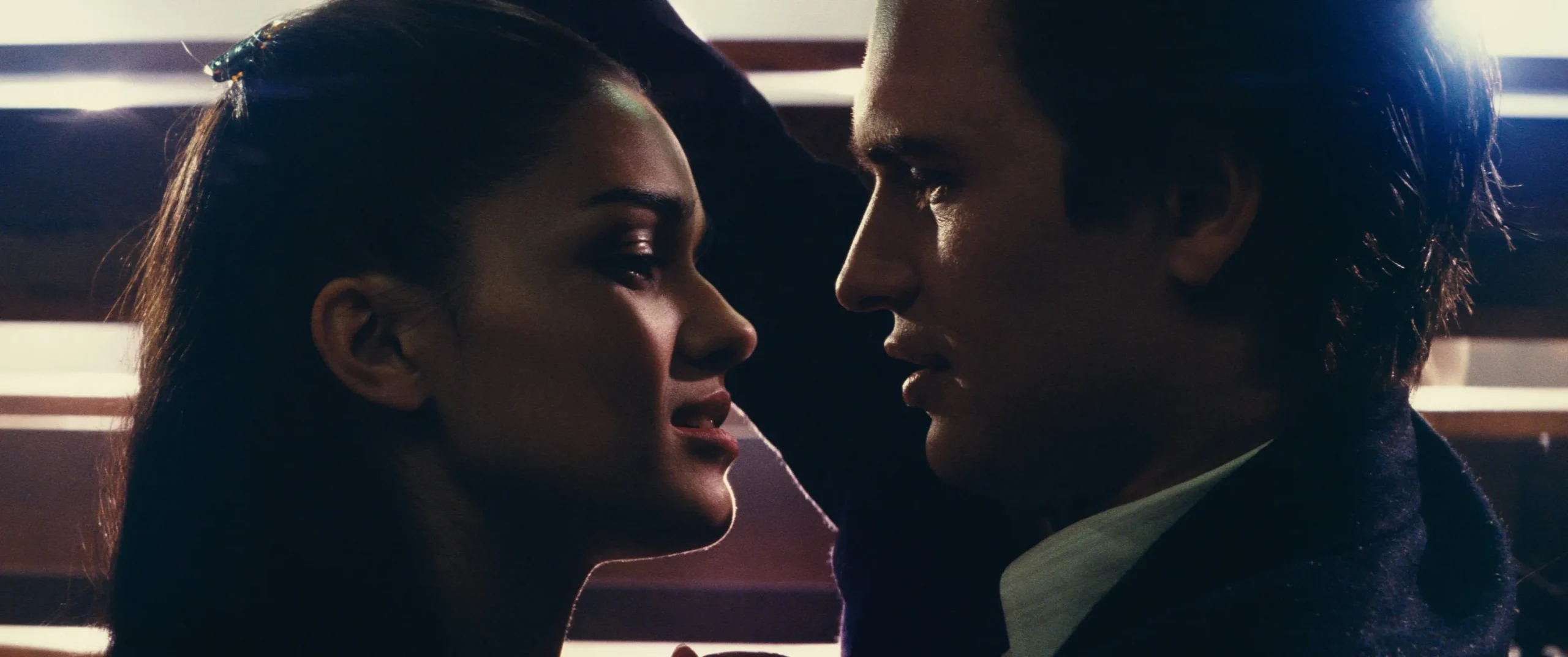 Set in the 1950's in Manhattan's West Side, two groups of gangs – the white Jets and the Puerto Rican Sharks – vie for control over San Juan Hill, a collection of tenements being razed to make way for what would become The Lincoln Centre. The Jets, led by Riff (Mike Faist), and the Sharks, led by hot-tempered Bernardo (David Alvarez), are caught squabbling by NYPD officer Krupke (Brian d'Arcy Jones) and the bullish Lieutenant Schrank (Corey Stoll), who themselves are hoping to prevent a turf war turning into a bloodbath. A young former Jet, Tony (Ansel Elgort) works in a low-paying job at the local general store, run by Valentina (Rita Moreno), and dreams of escaping the city following his recent release from prison. One evening at a local dance, Tony meets the beautiful Maria (Rachel Zegler), the sister of Bernardo and the best friends of Bernardo's lover, Anita (Ariana DeBose), and falls desperately in love. Their romance is set to be dashed, however, for they are both from different classes and different races, and their fellow West Side inhabitants despise cross-cultural intermingling. So when the Jets and the Sharks decide to have a winner-take-all rumble, a massive brawl for control of the rubble-strewn streets, Tony and Maria's loyalty to their respective family groups is put to the ultimate test.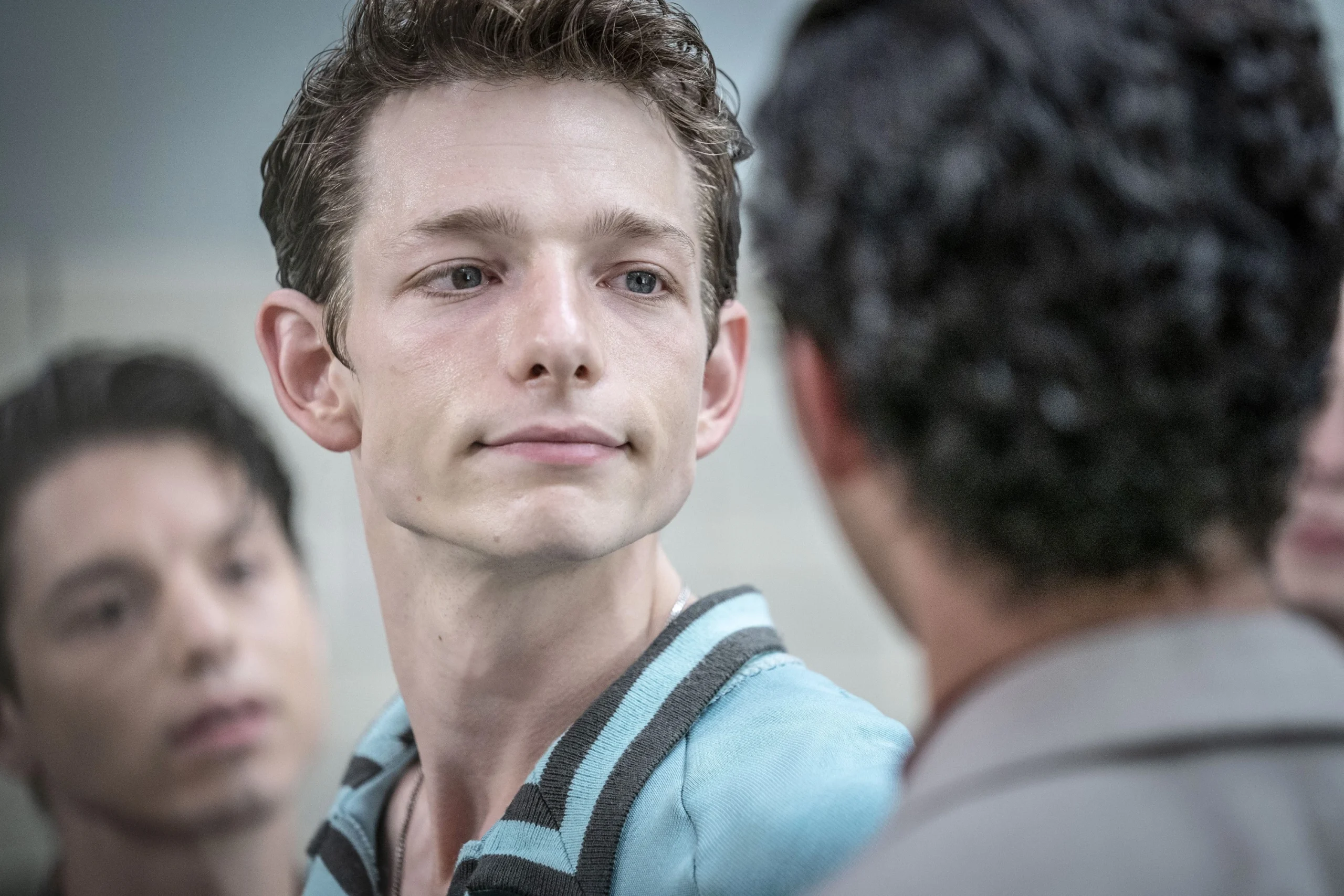 West Side Story is a very loose retelling of Shakespeare's Romeo & Juliet, set in the racial hotbed area of New York's Manhattan, teeming with immigrants from around the globe, focused here on the people coming from Puerto Rico – an American territory – and their relationships with other inhabitants of the island. Boasting hints of Jerome Robbins' iconic choreography (repurposed by incoming choreo master Justin Peck), all of Sondheim's masterful lyrics and Bernstein's fabulous score, as well as a freshening of Arthur Laurent's scripting by new screenwriter Tony Kushner (who had worked with Spielberg previously on Munich and Lincoln), there's very little about this edition of West Side Story that isn't faithful to either the original stage production or the Robert Wise-directed feature film. Spielberg, as he is wont to do, comes in and simply redecorates this story with his own flourishes, allows for maximum representation in casting, and splashes dashes of modern visual effects and camera trickery to create a film that is as warm, embracing and wonderful as any iteration we've seen before. He doesn't try to reinvent the wheel or add in additional material to take away from what the legendary quartet of Broadway creatives manifested half a century ago: he simply uses his significant clout as a painterly maestro to tell the familiar story in perhaps a less performative manner than the original film had achieved.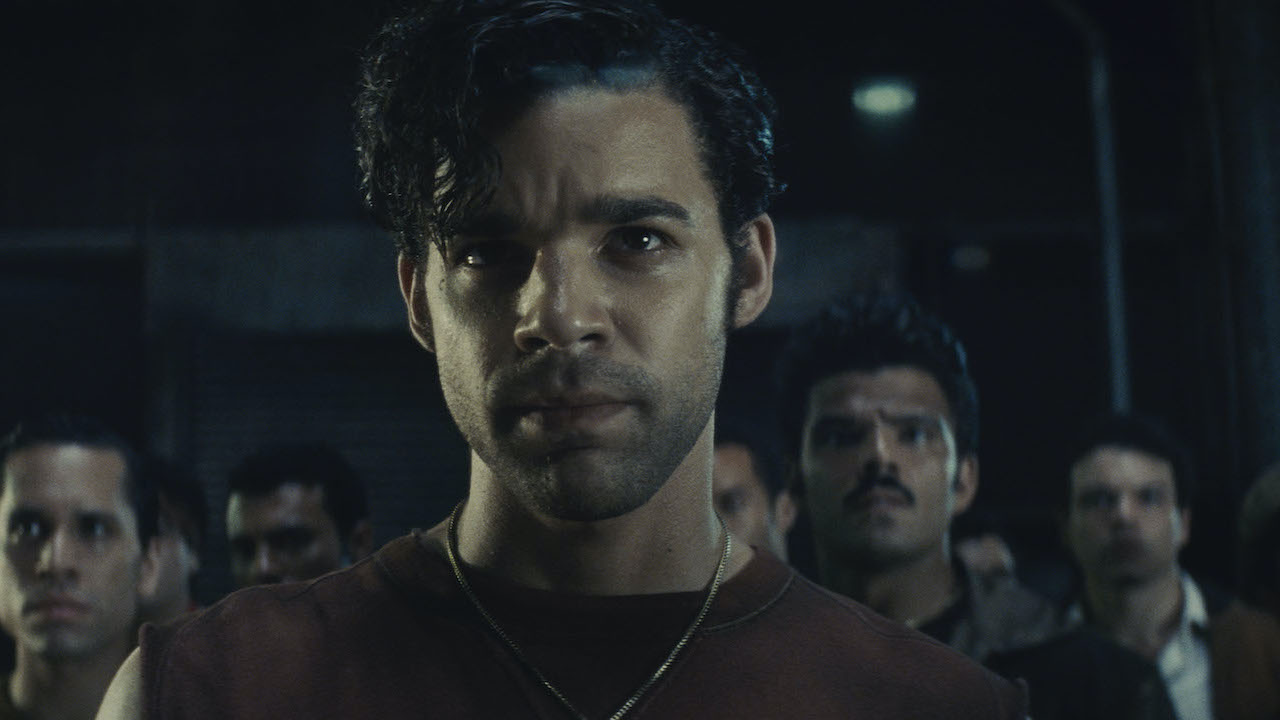 It should be noted that West Side Story, for those unfamiliar, is a musical, and as such features a lot of dancing and singing at various moments – in many respects it owes a lot to, or feels awfully similar to, 2021's other New York City-set musical release, In The Heights – it's crazy to think that there are now two indelible New York musicals set in the exact same area, given that Washington Heights (as seen in Lin Manuel-Miranda's steamy In The Heights) is within the boundaries of what you would call Manhattan's Upper West Side. Characters prance, dance, pounce, warble and belt out Sondheim's legendary musical numbers, Spielberg's camera barely seems to emerge from first gear he makes it all look so effortless, and the performances (save one) all positively leap from the screen, sparkling with energy and a big-budget showstopping feel musicals of late appear to have missed. Although Spielberg's film does shift around some of the songs, restages them in different locations (excluding the show's most iconic number, "Maria", a duet sung by Tony and Maria on her tenement fire-escape, doubling as their "Romeo & Julet" Balcony sequence), the soul of the musical remains completely intact and, while I would never claim to be an expert, feels so completely faithful to the story and characters within it's easy to forgive some creative license. After all, a movie plays a lot differently than a stage production, and for good reason.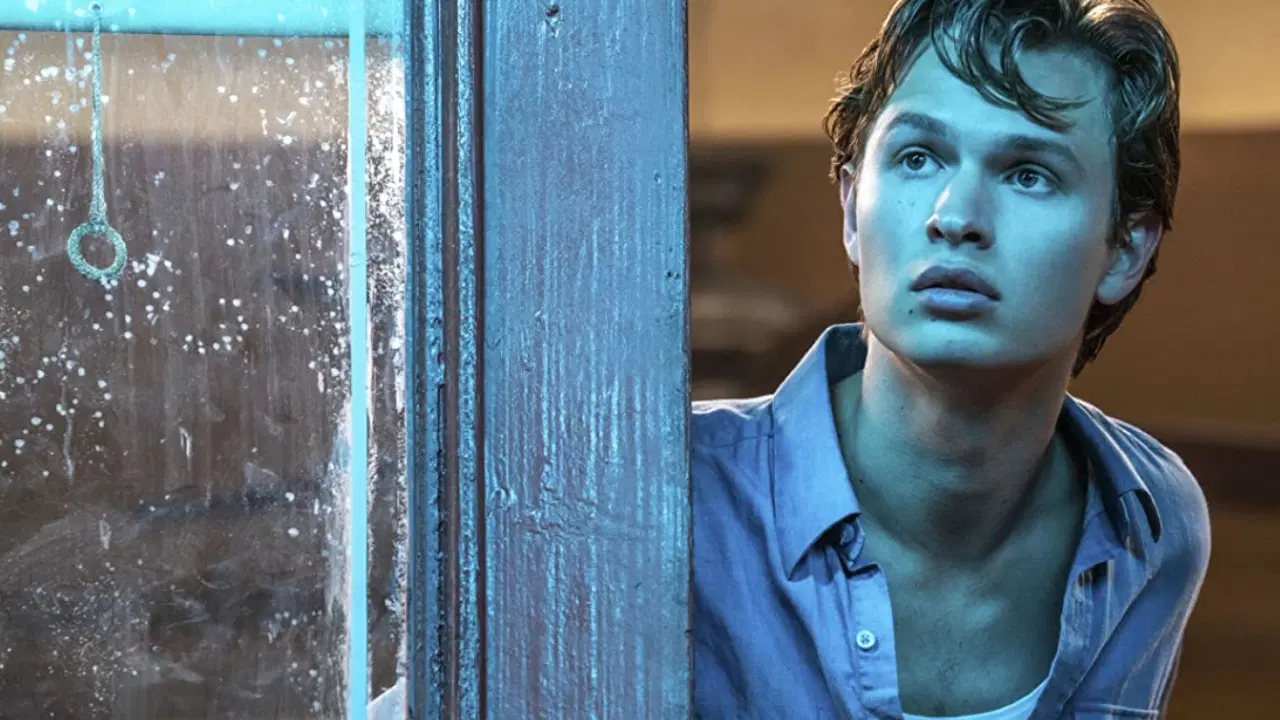 West Side Story is, hands down, Spielberg's best film since War Of The Worlds, with the director once again hitting a stride that makes other filmmakers seems positively antiquated. Spielberg seems to be cruising with West Side Story, creating camera shots, focus pulls, angles and editorial choices that are incredibly complex seem so benign, as if he's just tossing this film out in an afternoon. Obviously this isn't the case, but such is the restraint and dialled-back elegance of West Side Story's showcase technical skill you'd be forgiven for thinking this wasn't really a Spielberg film – and yet, when the scene demands, the director pulls out a flourish or edit that will make scholars of cinema have to pick their jaws up from the floor. The film's showstopping musical number, the rousing "America", sung by Ariana DeBose and the ensemble, is a dynamic explosion of colour, music and dancing, as the sequence moves from the tenement fire escapes down into the city streets, filling the screen with motion and energy and a crackling frisson of exuberance the director hasn't really tapped into since maybe Catch Me If You Can. The enthusiastic brawls and battalion calls by both the Jets and Sharks might seem scattered and hodge-podge but the design even of the fights almost as dances themselves, is eye-catching. It's such a superbly mounted film, so well produced and crafted to perfection on the screen, you cannot help but be whisked away to the late 50's and to the dusty streets of a rapidly changing, incredibly racially charged New York.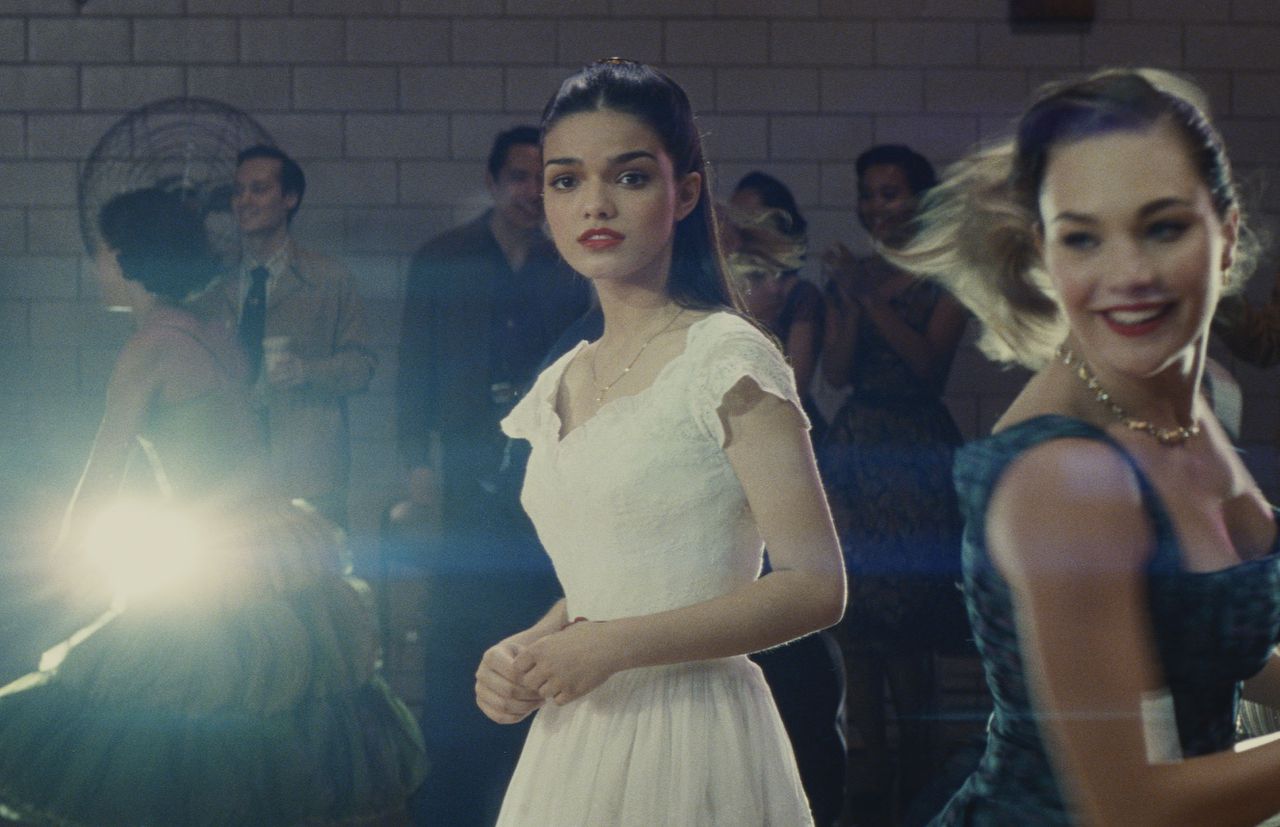 Every shot of this film, every move of the camera, every lush focus pull and master-shot edit is superbly designed by Spielberg's long-time cinematographer Janusz Kaminski, although it should be noted that the film does tend to trip over itself using anamorphic lens flares a little too often. Kaminski uses lush lighting design for the numerous street scenes (in particular ones set at night, such as the film's protracted and deadly mid-film rumble) and lenses the more intimate moments between characters with a sense of flawless depth of field, although crisply photographed there's a real sense of nostalgia and fairy-story here. Production design, from the cars, the enormous set of a half-ruined West Side, the trains, tunnels and docks of the city, the costumes and hair styling: everything about West Side Story is honed to perfection by Spielberg and his team.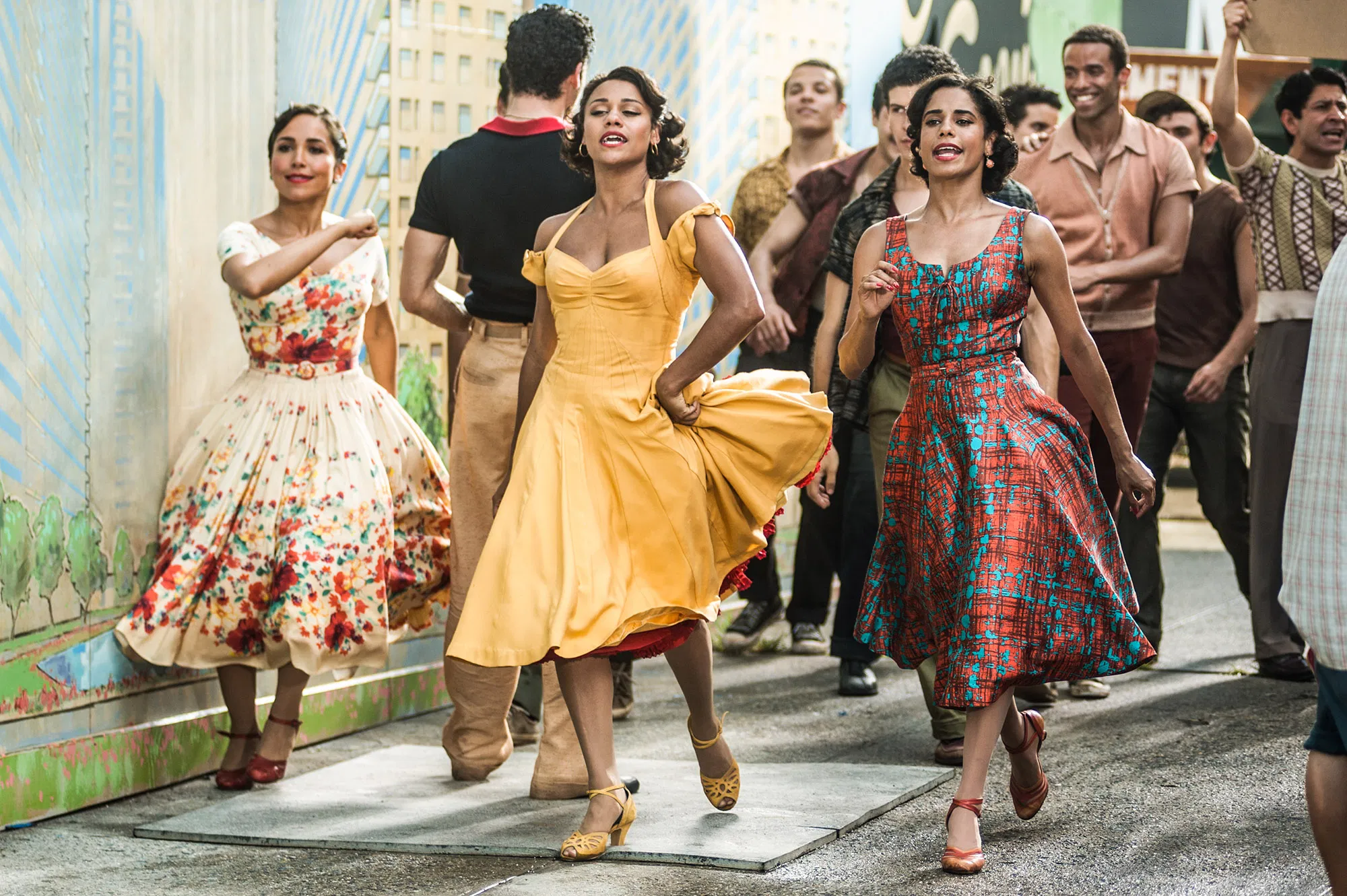 Similarly to its big-screen ancestor, Spielberg's West Side Story is shouldered by the performances of his quite young cast. Led by Ansel Elgort and Rachel Zegler as Tony and Maria, and abetted by a ferocious Ariana DeBose (who was nominated for an Oscar here – the film's only performance gong), a simmering David Alvarez and a cheeky, sly Mike Faist, West Side Story contains some truly haunting and remarkable performances. Zegler is out-of-her-skin beautiful as Maria, a clear-eyed and sublimely gorgeous turn as the film's ingénue character, whilst DeBose is the screen equivalent of dynamite as Anita, the snappy, sharp-tongued Puerto Rican woman hoping to make it in America. David Alvarez makes for a fantastic Bernardo too. I was most fearful of how he would go only because George Chakiris' work in the original film as the same character is so memorable, it casts a long shadow. Suffice to say, Alvarez' Bernado is a far more three-dimensional take on the character and his fate, as tragic as it is, feels more profound this time around. Rita Moreno plays the widow of Doc, the owner of the local general store, garnering some of the film's best jokes as well as stealing some of the emotional heft to boot, and it was a masterstroke of Spielberg's to have her appear here. At one point there's a single scene overlay fade between Moreno and DeBose – actresses who have played the same character on-screen – that made me gasp, since it was so unexpected and so beautifully done, and I nearly teared up.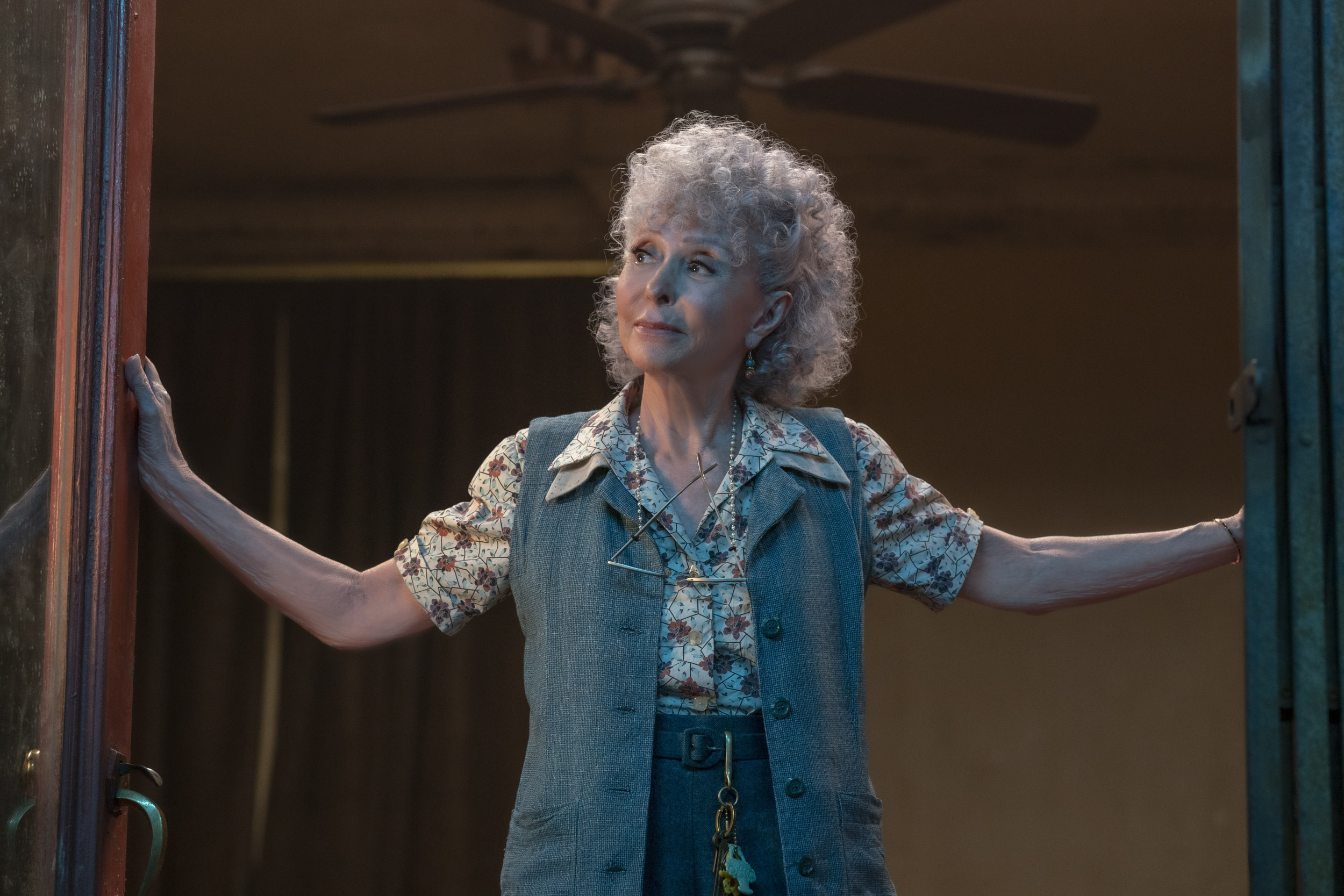 Of the film's weaknesses (and they are few, thankfully), arguably the biggest is the performance of Ansel Elgort. Elgort has had off-screen problems in recent times, the nature of which I won't comment on here, but in terms of his performance as Tony he's a far cry above Richard Beymer's wooden delivery in the '61 film but he still lacks that indeterminate something when he's on-screen with anyone else. As an actor he's typically pretty decent, but I didn't buy him as Tony, and he was outshone and overshadowed by almost everyone else in the cast, background players included. The addition of more backstory for Tony allowed the actor the latitude to flex his dramatic muscles, and I can't fault him for delivering what Spielberg demanded, but I did think he was a touch clunky with the tone of his work contrasted against those he was with on the screen. His duets (both in dramatics and musically) with Rachel Zegler felt one-sided against him, and his chemistry with fellow Jets felt out of step with the sprightly, comedic style of the rest of the cast, leaving me ambivalent and disassociated from the plight of his character.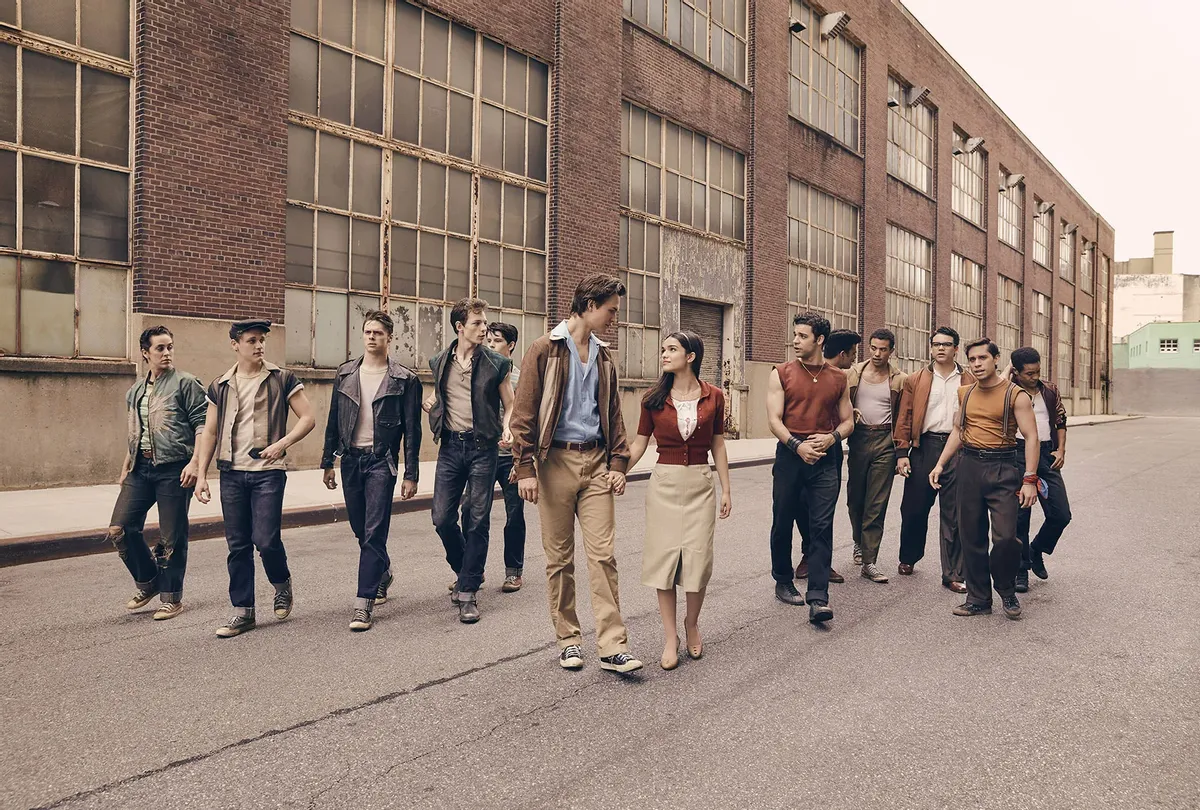 West Side Story is tremendous fun. In keeping with its Romeo & Juliet themes there's a lot of tragedy within it, but the embrace of cultures, the representation involved (the film boasts a transgendered non-binary actor, iris menas, in the role of Anybodys, described as a "tomboy" in earlier versions but obviously bumped up to be more inclusive of current socio-political themes) and the sheer zest of its symphonic and operatic scope and scale make for compelling viewing indeed. Spielberg gives us a modern masterpiece of musical cinema, crafting a character-driven story with a sprawling ensemble (all of whom have moments to shine) amidst the ruined hellscape of a rapidly vanishing Manhattan district that feels absurdly current. The racial tensions and prejudices continue to feel as potent and relevant as they did in the 50's and 60's – meaning not much has changed, I guess – and the story's themes of acceptance, loyalty, family and love continue to endure. West Side Story may not have required a modern day updating, but I'm glad we got the one we got and I'm ever so glad Spielberg directed it. This film is fantastic.
Who wrote this?