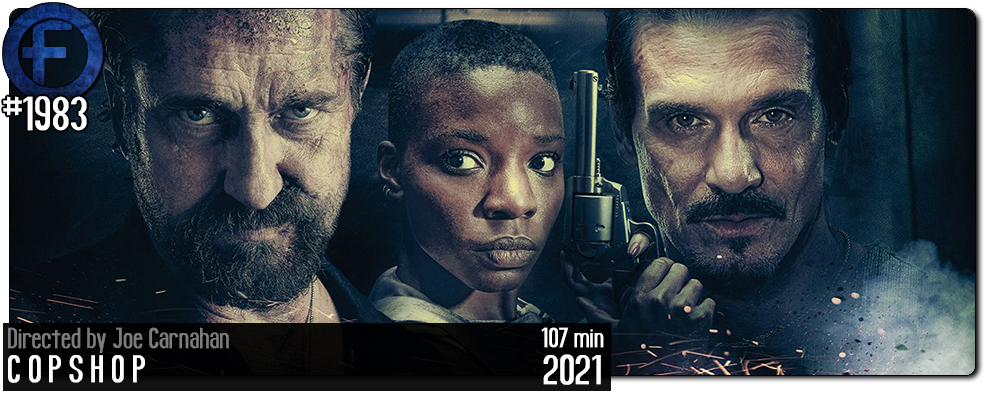 Principal Cast : Gerard Butler, Frank Grillo, Alex Louder, Toby Huss, Ryan O'Nan, Chad Coleman, Kaiwi Lyman-Mersereau, Jose Pablo Cantillo, Robert Walker Branchaud, Tracey Bonner, Keith Jardine, Marshall Cook.
Synopsis: On the run from a lethal assassin, a wily con artist devises a scheme to hide out inside a small-town police station-but when the hitman turns up at the precinct, an unsuspecting rookie cop finds herself caught in the crosshairs.
********
When you look down the list of films directed by Joe Carnahan, very few of them have let me down. With the exception of The Grey, which I didn't much like, the rest of his low-budget bonkers movies have been a blast – Smokin' Aces, Stretch, Boss Level are all bona-fide cult classics, whilst The A-Team remains a bananas blockbusting hit – and in Copshop the man doesn't let me down. Filled with guns, classy one-liners and a breakout performance from newcomer Alex Louder, Copshop is a perfect anti-intellectual pastiche of classic 70's cop thrillers (particularly as a kind-of reverse Assault on Precinct 13), from the notion of Louder's gun-toting badass supercop to Gerard Butler's grizzled scenery chewing testosterone, to the era-inspired opening titles, where action supplants logic and serious thematics, and Carnahan's manic energy behind the camera once more makes its mark.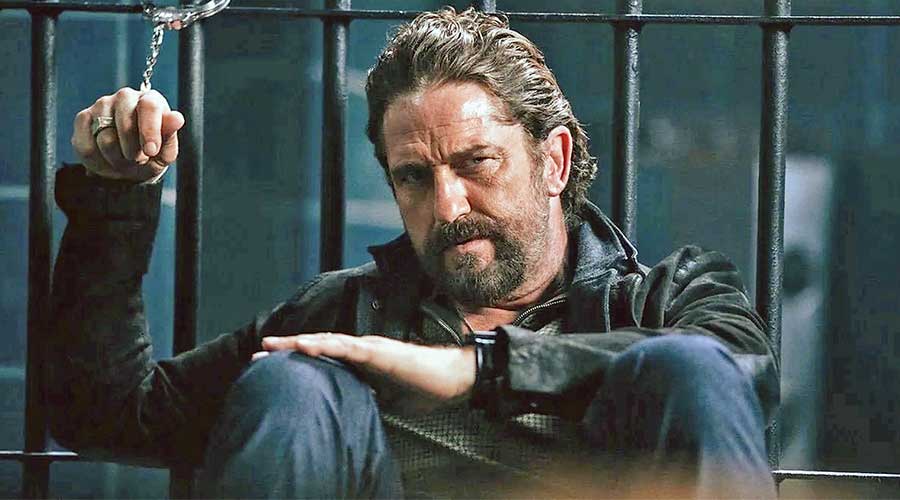 Set in the fictional (and aptly named) Gun Creek Police Station, Copshop sees rookie officer Valerie Young (Alex Louder) play host to a duo of insane criminal types, as well as crooked cops and one hell of a psychopathic assassin. When Teddy Moretto (Frank Grillo – Boss Level) is arrested after a run-in in town, he is followed into the lockup by the pursuing hitman Bob Viddick (Gerard Butler – Geostorm), with the latter hoping to collect on the bounty for Teddy's death. After feigning drunknesses to be put into the cells, Viddick is on the brink of killing Teddy when all hell breaks loose in the precinct, as fellow officers are gunned down by one of their own, Officer Huber (Ryan O'Nan – The Frozen Ground). Huber it turns out, is in cahoots with insane psychopath assassin Anthony Lamb (Toby Huss – Ghostbusters), who is pursuing Teddy for his own nefarious reasons. Stuck between wanting to do her duty, and survive the night, Young must use all her plucky ingenuity to determine which of the sadistic bad guys she can trust the most with her life on the line.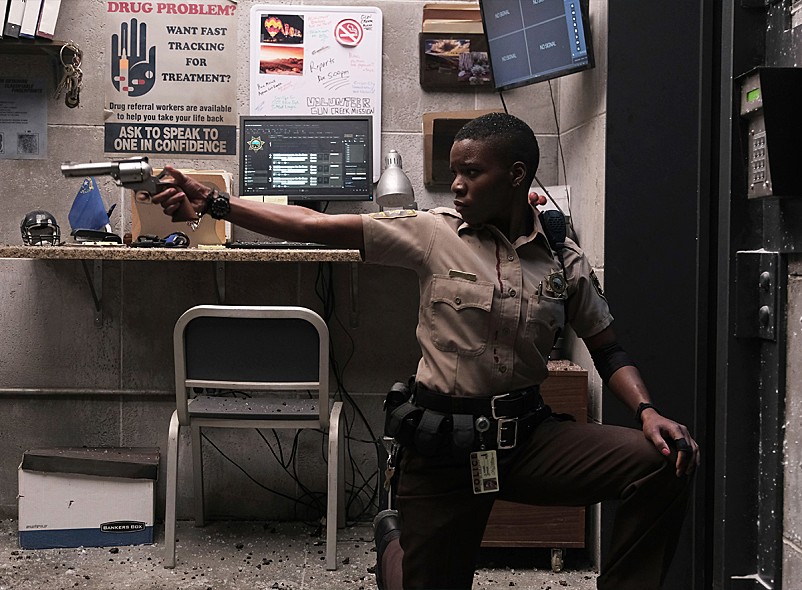 Junk-food cinema doesn't come more bombastic and idiotic than Copshop. Carnahan takes an easily plotted thriller and twists it into a bloody, orgiastic, sweaty meat sandwich of a thing, replete with off-kilter performances, a quickly despatched supporting cast, and a sense of verve the director has granted us through the majority of his directorial career. The man knows how to screw three dollars of film out of a one dollar budget, having cut his teeth in the industry with Blood Guts Bullets And Octane, and Copshop is another of his (relatively) low budget outings that maximises its opportunities and delivers a very specific type of movie. Copshop is written by Carnahan with Kurt McLeod, based on a story by McLeod and producer/director Mark Williams (Honest Thief), and revives the style of an old 70's cop actioner with flair and boatloads of pyrotechnics. It's a blunt force trauma kind of movie, the kind where nuance is forgone in favour of zany, kooky and the downright insane, a mish-mash of modern style and old-time clarity with a dash of feminine superheroics to boot.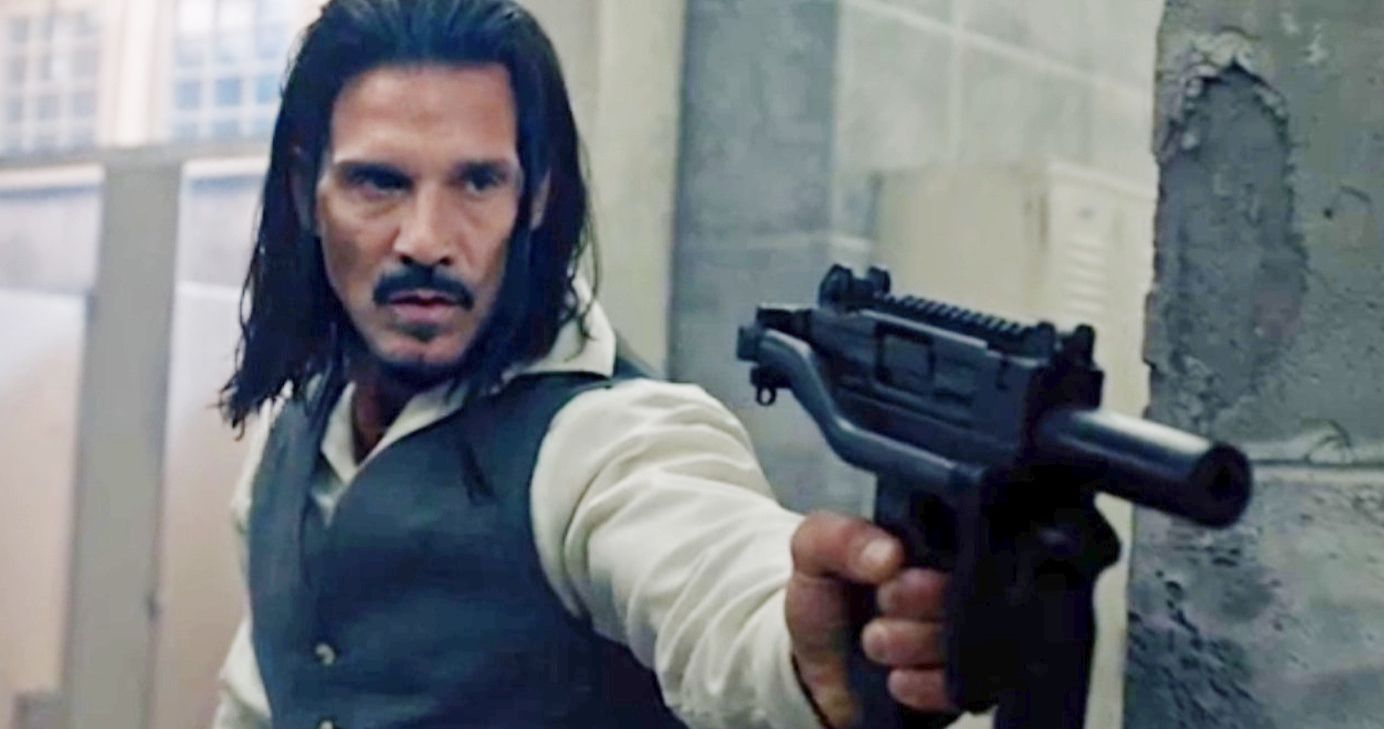 One might make an argument that Copshop is the first film in a loooong time in which Gerard Butler is actually good in it, and that argument could be considered legitimate. Butler, for all his grizzled, spittle-inflected enunciation and muscular brawn, knows how to play this kind of brutal assassin role perfectly, bearded and haggard and oh-so menacing. His thespian ballet with Frank Grillo, who spends a lot of the film in a cell opposite, is hardly the stuff of Shakespeare but the two action brawlers go mano-e-mano with rancour and rage to spare, and as a lover of this kind of pulp material it's a hoot. Throw in the incomparable Toby Huss, as one of the most addled psycho killers you'll see in many a year, and you have a triple-play of snarling, whistling cadaver-makers just aching to cut loose. Supporting roles to Ryan O'Nan, as the sweat-stained and corrupt Huber, and Kaiwi Lyman-Mersereau as a colleague of Valerie Youngs, offer grist to the mill of this hodge-podge storyline, but where you've come for the Butler and Grillo, you'll stay for the Alexis Louder.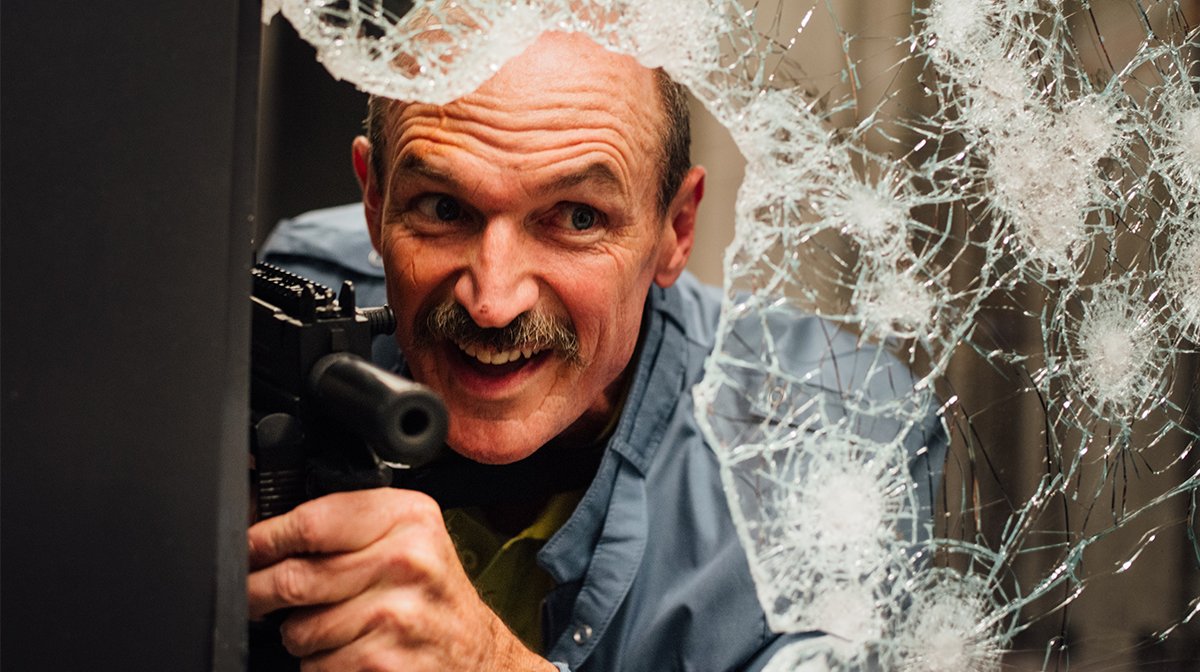 Copshop, as stupid as it is, is a showcase for the talents of Alexis Louder, an actress who has spent the best part of the last decade honing her craft in a variety of television series including The Originals, Watchmen, and The Good Lord Bird, as well as bit-parts in films such as Black Panther and The Tomorrow War. While she's spent a bit of time as a background or sidebar player, Copshop should escalate her career significantly (if there's any justice in the world), because in this movie she absolutely kills it. I've seen very few breakout performances from an actor of any age or gender that has slam-dunked its way into the top ten all-timers, but Alexis Louder not only owns the role she steals the movie from her fellow heavyweight big names. As Young, she is both delicate and filled with an unholy strength of will, and short of being an actual superhero she's a John McLane clone with a crewcut and a penchant for a massive handgun. I thought her performance here in both the dramatic and action sequences were terrific, a physicality to her stunt work and a gracefulness to her bespoke characterisation of the role that augments the film considerably. While I'd hate to suggest Copshop is on par with either Alien or Terminator 2, Louder's standout performance here has cemented her as a badass female protagonist to rival both Ripley and Sarah Connor.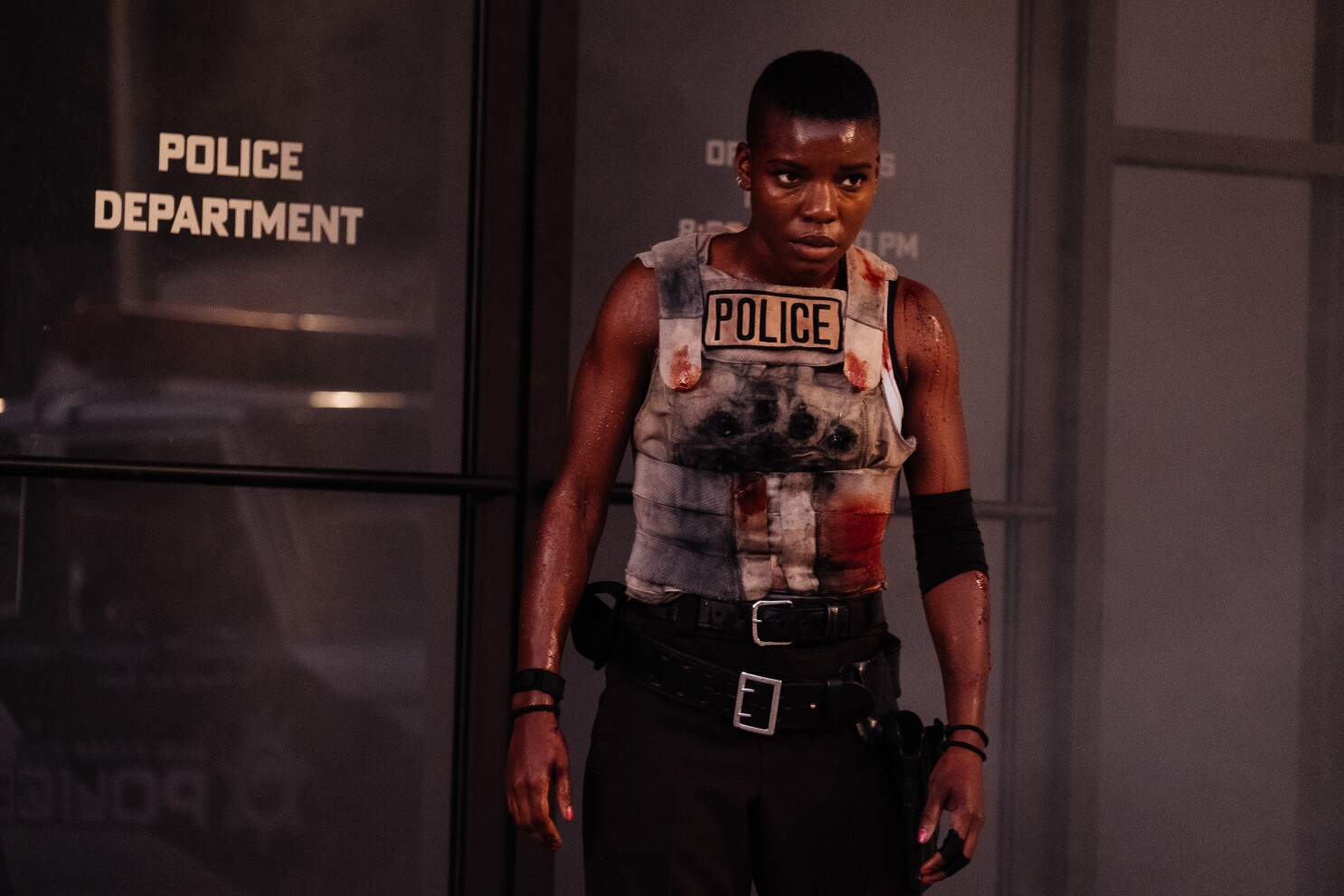 Violent, stylish and defiantly ribald in every sense, Joe Carnahan's Copshop is a gritty, pulverising delight. It at no point asks that you take it seriously, it scrapes together such scum and villainy to delight a perverse viewer's expectations, and it rocks and rolls with glee and abandon with bullets and brawn, escalating to a crescendo that fulfils. Sadly, there's a coda within the film's final few moments that nearly brings the film completely undone, and it jumps the shark from "unbelievably plausible" into "are the writers on acid?" I have to say it did make me gnash my teeth, but the preceding 90-odd minutes is an absolute rush of dynamism and style, at the expense of intelligence. Grillo and Butler are great, but Alexis Louder is the star.
Who wrote this?