Movie Review – Frozen Ground, The
This true crime procedural is assisted by a convincing performance by both Nic Cage and grungy, edgy Vanessa Hudgens, who between this and Spring Breakers is doing her best to get as far from Disney as possible; The Frozen Ground never treads new ground, but key the fact that it's largely true and anchored by convincing (and creepy) performances allow it to really draw you in. It won't win any awards for being different, but as a story it's thoroughly absorbing and involving.

– Summary –
Director : Scott Walker
Year Of Release :   2013
Principal Cast :  Nicolas Cage, Vanessa Hudgens, John Cusack, 50 Cent, Radha Mitchell, Jodi Lynn O'Keefe, Dean Norris, Matt Gerald, Katherine LaNasa, Kurt Fuller, Kevin Dunn, Mark Smith, Gia Mantegna, Michael McGrady, Brad William Henke, Bostin Christopher.
Approx Running Time :   105 Minutes
Synopsis:  Detective Jack Halcombe pursues potential serial killer Robert Hansen as he builds a case against him. When one of Hansen's victims escapes him, the local police do not believe her story, and let Hansen continue to walk free. Only Detective Halcombe continues to chase the evidence, much of it several years old, as Hansen continues to kidnap, rape and murder not-so-innocent young girls out in the Alaskan wilderness.
What we think :  This true crime procedural is assisted by a convincing performance by both Nic Cage and grungy, edgy Vanessa Hudgens, who between this and Spring Breakers is doing her best to get as far from Disney as possible; The Frozen Ground never treads new ground, but key the fact that it's largely true and anchored by convincing (and creepy) performances allow it to really draw you in. It won't win any awards for being different, but as a story it's thoroughly absorbing and involving.
**********************
Who'd be a hooker in the snow?
There was a time when seeing Nic Cage's face on a film poster was enough evidence to run screaming from the cinema. With arguably his best work far, far behind him, Cage's screen antics have ranged from the loopy crazy shenanigans of Ghost Rider, to the insanity of Drive Angry, to the variety of low-rent schlock crud churned out by the dozen every year across the industry. The internet abounds in memes about Crazy Nic Cage, or Sad Nic Cage, because his poe-faced expression goes from one extremity to the other, with nary a grey area between them. The Frozen Ground sees Cage in restrained form as an Alaskan State Trooper hunting a serial killer in the 80's, based on the real case of Robert Hansen, who is currently serving over 450 years in prison for multiple murder, rape and kidnap. Because the story is grounded in reality (although several identities have been modified and changed "to protect the innocent") there's a foreboding sense of doom about the whole film – I mean, it really did happen! – and the outcome is never in doubt, but does director Scott Walker evoke some excitement or empathy or any other kind of audience involvement in this horrible, horrific case? In this case, is the journey worthwhile?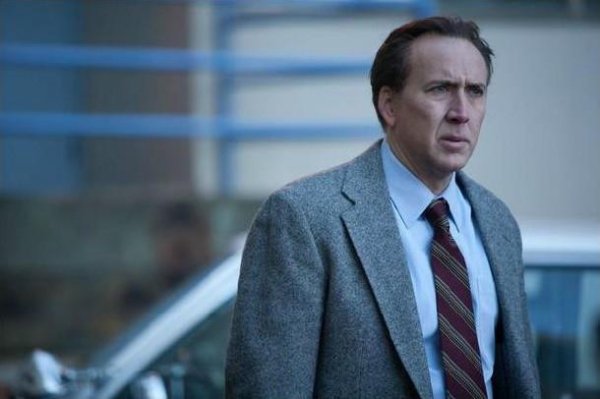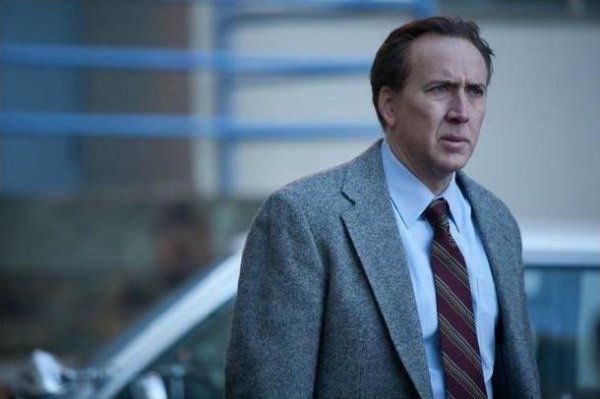 Detective Jack Halcombe (Nicolas Cage) has two weeks left with the Alaska State Troopers, before taking up a civilian job with an oil company. His wife (Radha Mitchell) has quit her job to pack the home and ready them for their move. When Jack is handed a cold case by his superior, involving a young prostitute who escaped kidnapping by local baker Robert Hansen (John Cusack), he initially feels that it's a case too involving for him and his impending departure. However, as he digs into the case, he learns that the local Alaskan Police Department have fumbled the ball badly, with Hansen's ostensibly violent criminal brushes with the law in previous years hiding a deadly, dark secret. The hooker, Cindy Paulson (Vanessa Hudgens) has lost faith in the law to protect her, and her constant drug use and resistance to testify against Hansen leave the case by the Halcombe teetering on failure. That, and the fact that the police can't find any concrete evidence linking Hansen with the multitude of young girls missing around the time he has been active. As Hansen becomes more desperate to secure the immediate "disappearance" of Cindy, and Halcombe faces a brick wall in District Attorney Pat Fuller (Kurt Fuller), the race is on to stop Hansen's murderous rampage before he kills yet another young girl and buries her in the Alaskan wilderness.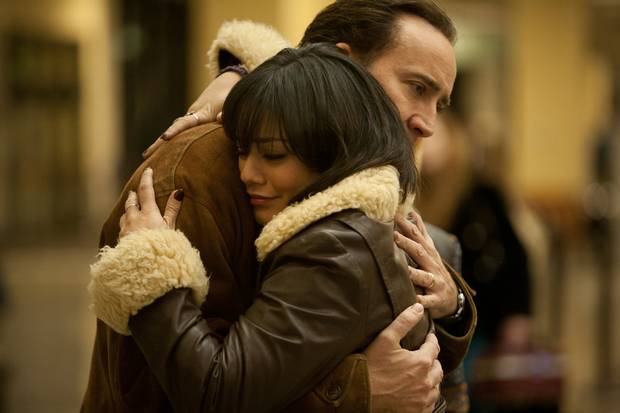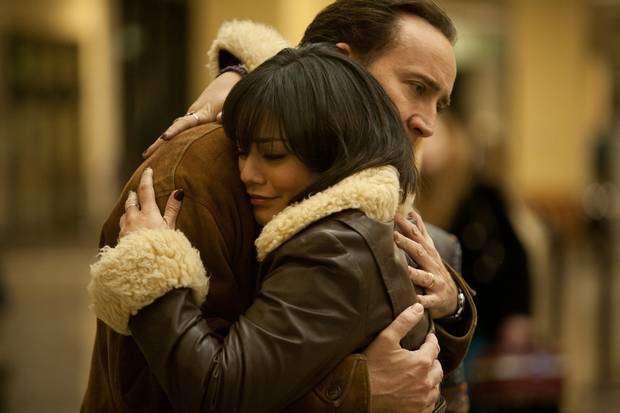 The Frozen Ground isn't a new kinda story – it's a hunt for a serial killer, now done almost to death of nightly television with shows such as Criminal Minds and Law & Order and their ilk saturating mass murder in prime time. Audiences expecting something revelatory or new will feel let down, but that's an issue they'll have to take up with their own expectations. The Frozen Ground's true crime story deserves 100 minutes of your time, and although the line is blurred between fact and fiction in this case, there's no denying the outcome: Robert Hansen, convicted of the murder of four of the women he killed, and the kidnap and near-murder of Cindy Paulson (the only one of Hansen's victims to escape), and was sentenced to 461 years imprisonment, with no parole at all. Knowing this takes some of the fun out of the journey the film goes on, because it's less a case of if but simply how Hansen is brought to justice, and this will mitigate a lot of the tension within the narrative.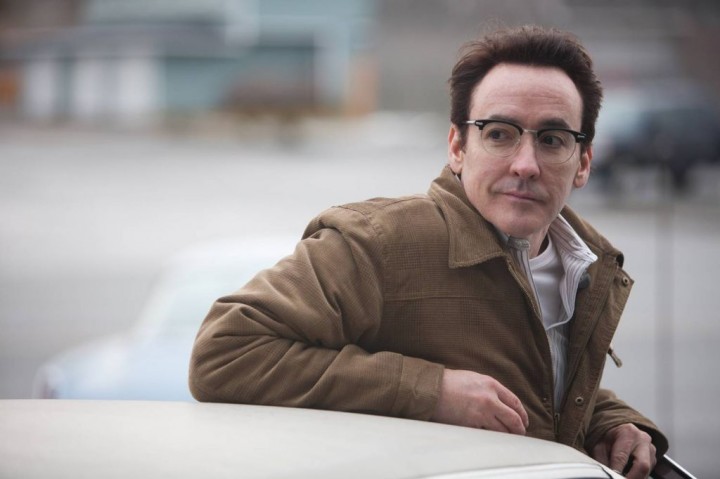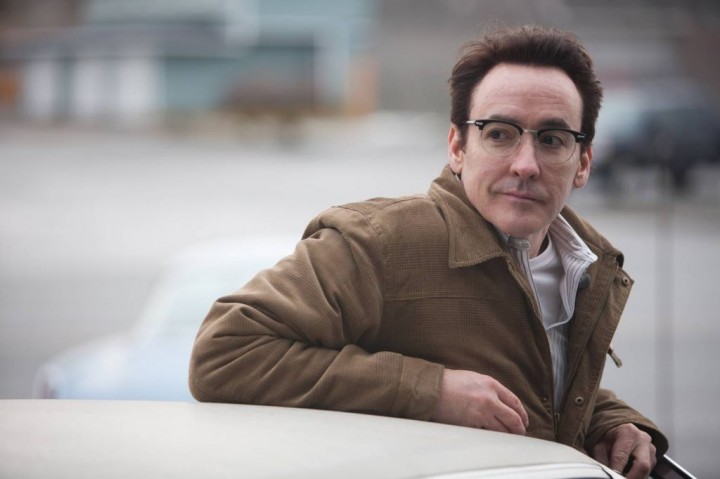 The story is seedy enough; Hansen prowls the streets of Anchorage Alaska for young girls, prostitutes, whom nobody will miss if they go missing, kidnaps them, takes them to his home (usually while his wife and kids are away) before flying them out to the wilderness in his little single-prop plane and "hunting" them, killing them. As the time the film opens, Hansen's case is cold in the eyes of the APD, although only a small bit of digging from one morally conflicted officer – by sending an envelope of evidence to the State Troopers – jags the interest of Halcombe (in real life, it was Detective Glenn Frothe) who tires to juggle his impending departure from the force with his dedication to speaking up for women – girls, really – who are unable to speak for themselves. Nobody, it seems, was too interested in a bunch of missing hookers; after all, people go missing all the time for a variety of reasons, but what struck me with this film was how quickly Halcombe and his team were able to latch onto Hansen. The film shows Hansen's malevolent side rather early on; instead of keeping John Cusack's identity a secret for much of the film, it actively shows him capturing, assaulting, and eventually killing one of his victims, Debbie Peters (Gia Mantegna). The cross-cutting between Halcombe's detective work, and Hansen's covering his tracks, allows a level of tension to build, as the darkness of the scenario, and the darkness of the film – much of The Frozen Ground occurs at night – swells in potency and power.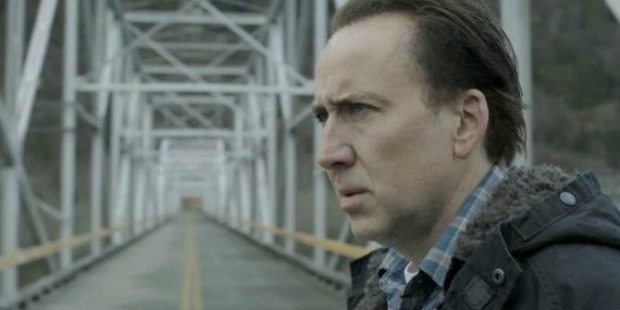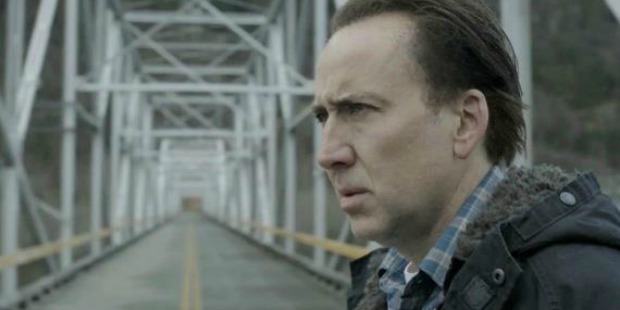 Nic Cage headlines the film, although he brings very little to it that's revolutionary. Instead, he's Sad Nic Cage for a lot of the film, that hang-dog look he has going on covering his face almost the entire time, as if he's carrying a burden he too is unable the shake. Cage is solid, in an undemanding role, delivering the plot points and exposition alongside his police buddies Dean Norris and Kevin Dunn. Vanessa Hudgens, tramping it up in style as Cindy Paulson, does her best to unshackle herself again from the Disney Princess she'd become while under contract at the House Of Mouse. With this film and Spring Breakers, it seems she's actively seeking to distance the Goodie Two Shoes image she spent her tween years cultivating and going for Serious Actress. Hudgens is excellent in the part, and delivers some sobering moments of human failure (although her refusal to listen to Halcombe's instructions for her own good are as annoying as anything!) and generally holds up her side of the story. Radha Mitchell has a smallish role as Halcombe's wife, and it's the interaction between Cage and Mitchell that offers the only backstory to this dedicated trooper in the film. Rapper 50 Cent pops up as a pimp (not quite sure what subtext was involved with that moment of casting!) who "owns" Cindy on the street, and Gia Mantegna does well as Cusack's in-film victim. Cusack himself offers a restrained loony-tunes Hansen, always trying to be in control but forced to watch his carefully planned world rapidly unravel, and in the end you just can't wait to see him crack. This is easily one of Cusack's creepiest roles to date, and it's one of his better film performances thus far.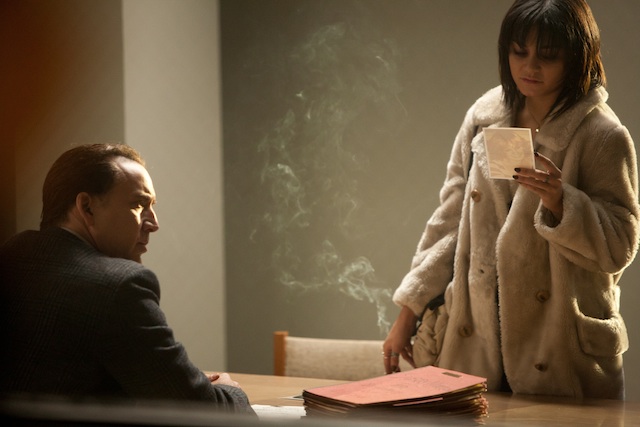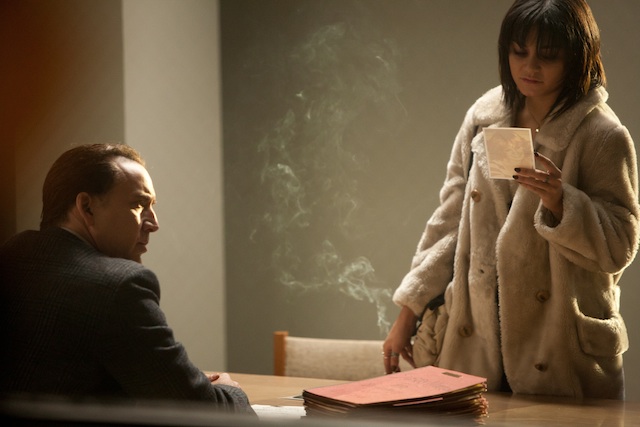 From a production standpoint, it's hard to criticize the film except on a single point: the oppressive darkness. I know, Alaska isn't the most forgiving of places, especially during the dark winter months, but The Frozen Ground is almost entirely sodden and dank, draped in misery and human decrepitude, layered in sex, death and oppressive sadness. Director Scott Walker, who also wrote the screenplay, helms this film with a surety and measured attention to detail and history that is thankfully – nay, blessedly – welcome. He eschews overt histrionics and emotional grandstanding with a simple, finely tuned focus on the crimes, giving the film a weighty presence as the characters – Halcombe and Cindy especially – go through their trial by fire. The cinematography is excellent, if somewhat dark. I don't always like films shot in almost pitch-black, and it feels a lot like Walker tried to make the film look like the story might make a person feel: squalid and dark. DOP Patrick Murguia brings some light and shade in with Cindy's character, and restricts Hansen to a palette of dull browns and greys, while Halcombe is almost entirely grey in look and style. This visual aesthetic might work for the film, but damn if it isn't depressing as hell to watch. Lorne Balfe's score is effective, if almost entirely unmemorable. It's typically crime-filler, and while it suits the visuals, there's not a moment that particularly sticks out.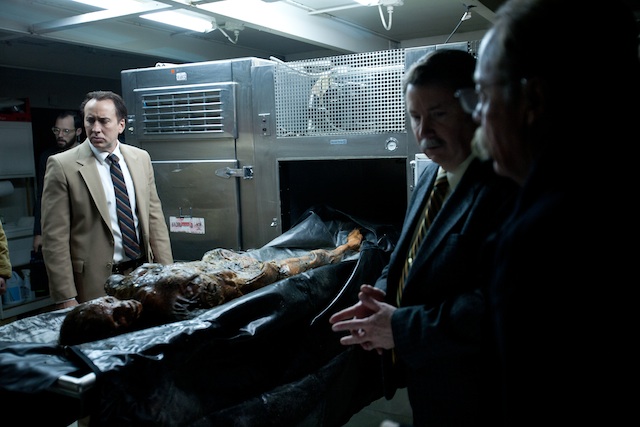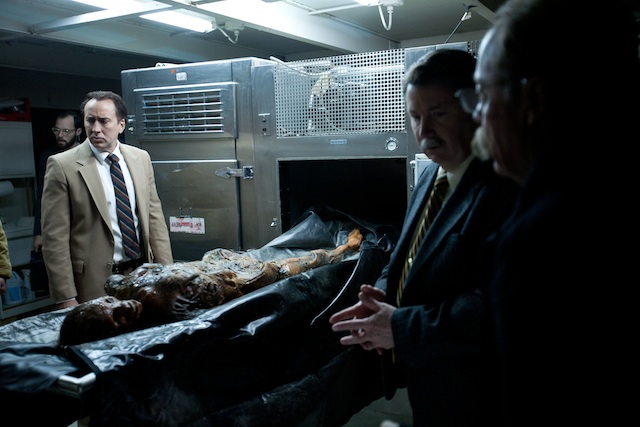 The Frozen Ground will largely appeal to the crime lover, those folks who follow this kind of procedural pursuit with interest, and although the film does become bogged down in dingy, darkened settings and frosty, isolated locations – Alaska truly is an unforgiving landscape – the film's reality and actuality ensure it remains gripping and enticing to all who give it a chance. It's not a film designed to entertain, in the true sense of the word, and there's no real lessons to be learned out of it other than no crime going unpunished (or perhaps, don't become a prostitute), but The Frozen Ground is a commendably solid entry into the true crime canon, and a worthy thriller film with a bleak and unsettling theme.
Related articles
Who wrote this?