Movie Review – Royal Treatment, The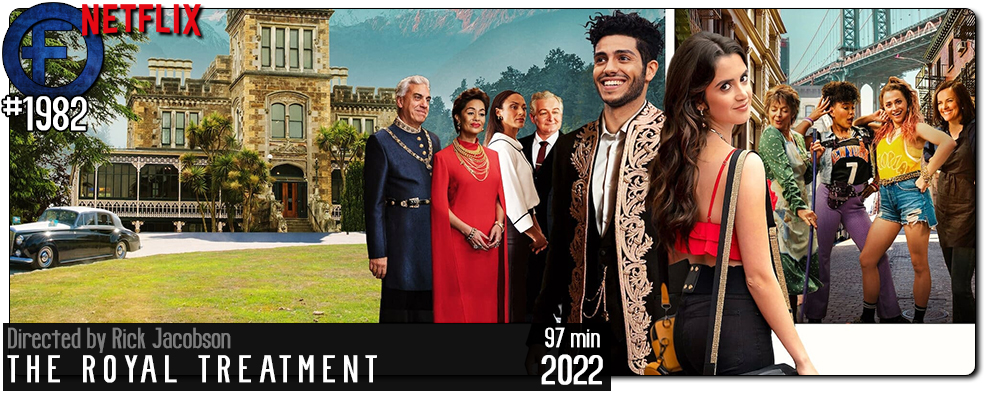 Principal Cast : Laura Marano, Mena Massoud, Cameron Rhodes, Amanda Billing, Grace Bentley-Tsibuah, Chelsie Preston Crayford, Elizabeth Hawthorne, Jay Simon, Peter Chin, Julie Edwards, Ivan Stojanov, Kube Jones-Neill, Paul Norell, Teuila Blakely.
Synopsis: New York hairdresser Izzy seizes the chance to work at the wedding of a charming prince, but when sparks between them fly, will love or duty prevail?
********
Absolute tosh masquerading as entertainment, Netflix' answer to Cinderella is this cotton-candy lightweight remix of the best of Disney's saccharine sweet fairy stories with savvy modernity makes for an engaging if utterly inane and inoffensive outing with actress-and-singer Laura Marano. Shot locally in New Zealand, and offering a hodgepodge of accents, tones and supporting performances, The Royal Treatment is as preposterously redundant as a Hallmark movie (of which this film borrows a lot of genetic material) and as colourfully zany for the tweenage demographic as anything else on the box; you could do a lot worse.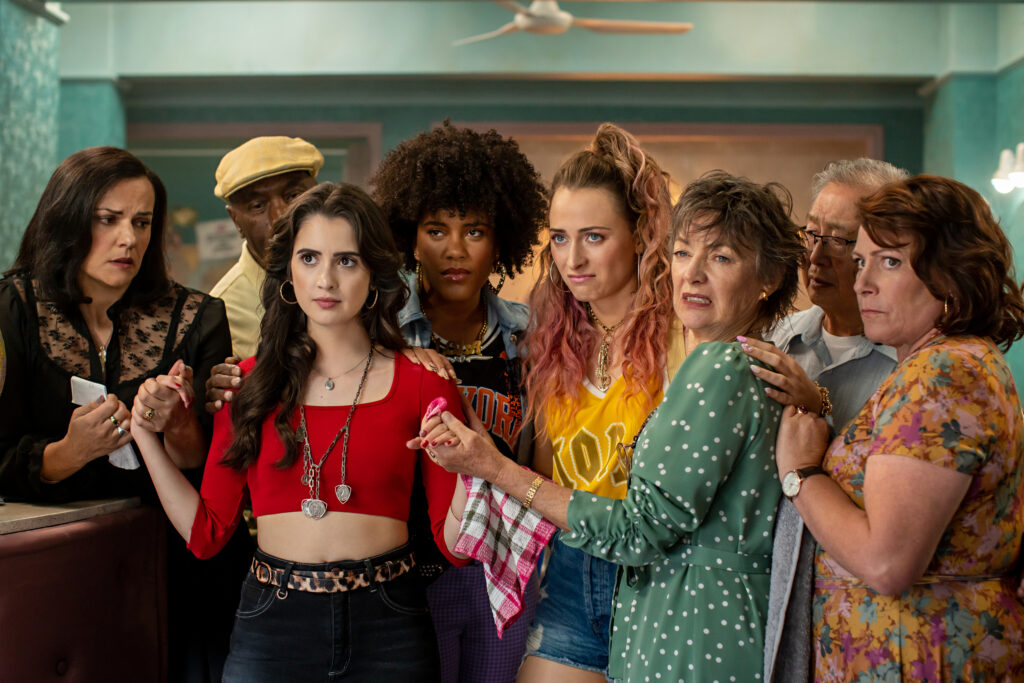 Marano stars as New York hairdresser Izzy, and in a nod to In The Heights finds herself ensconced in the family business alongside her nan, mum and a duo of screeching associates (Chelsie Preston Crayford and Grace Bentley-Tsibuah) she calls friends. After a chance encounter with a visiting Prince, Thomas (Mena Massoud – Aladdin), Izzy is whisked away to the land of Lavania where she is charged with doing the bridal hairstyles for the Prince's upcoming (arranged) wedding to the beautiful Lauren (Phoenix Connolly – Evil Dead, Mystic), at the behest of Lauren's gold-digging mother (Jacque Drew). The prince's butler, Walter (Cameron Rhodes – Lord of The Rings: Fellowship Of The Ring) sees the chemistry between Thomas and Izzy and endeavours to set them up as a couple. However, unbeknownst to both Thomas and Izzy, the fate of Lavania rests on his ill-fated wedding to somebody else.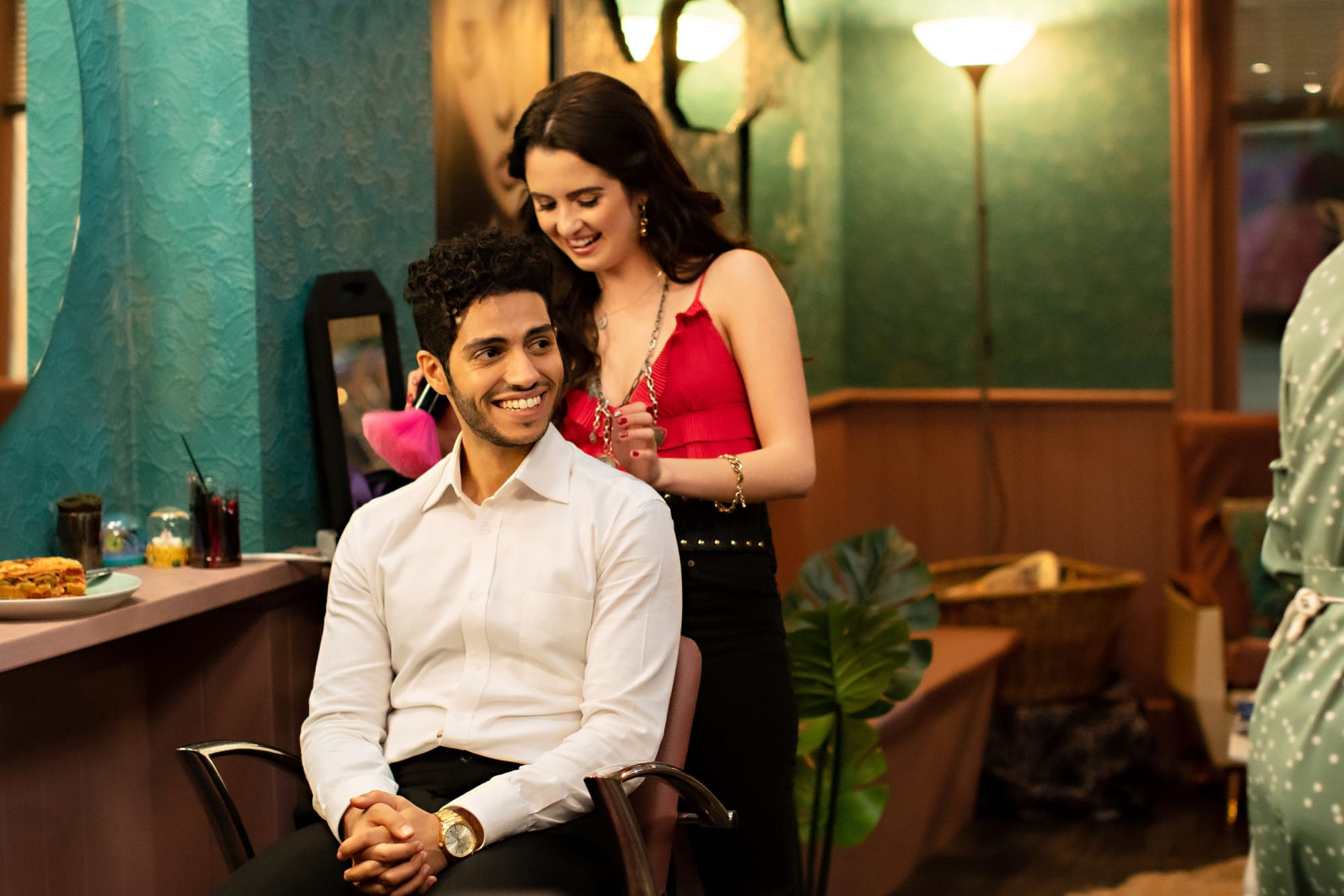 The Royal Treatment falls neatly into the category of satisfying every little girl's dream of "finding the handsome prince" with this brightly lit, well-produced romantic fluff-piece that has the emotional depth of a puddle. Almost every second this film goes, the more predictable it becomes, with character foreshadowing and innumerable story points popping in as if ticking the boxes of a standard rom-com playbook. The character development curve in The Royal Treatments is practically a straight line, it's so formulaic. Holly Hester's screenplay is a pastiche of any and every fairy story you care to imagine, particularly Disney's Cinderella and Aladdin (more on this later), and it offers exactly zero new things to the subgenre. Aggressively indifferent to subtlety or nuance, The Royal Treatment is as loudly obnoxious about its genetic imprint as it can be, from the handsome prince, his erstwhile yet lonely bride-to-be, the quiet yet loving household servantry, the rags-to-middle-class local population of this fictional kingdom, to the salacious prospective mother-in-law and the quiet yet forceful King and Queen; the film touches every single cliché, molests them until they're whimpering in a corner, then defangs, declaws and desexes them all with the levity of a silent fart and the clownery of a children's puppet show. It's all dressed up to look positively Capital-F fabulous but the cracks show early, they show often, and they are never vanquished.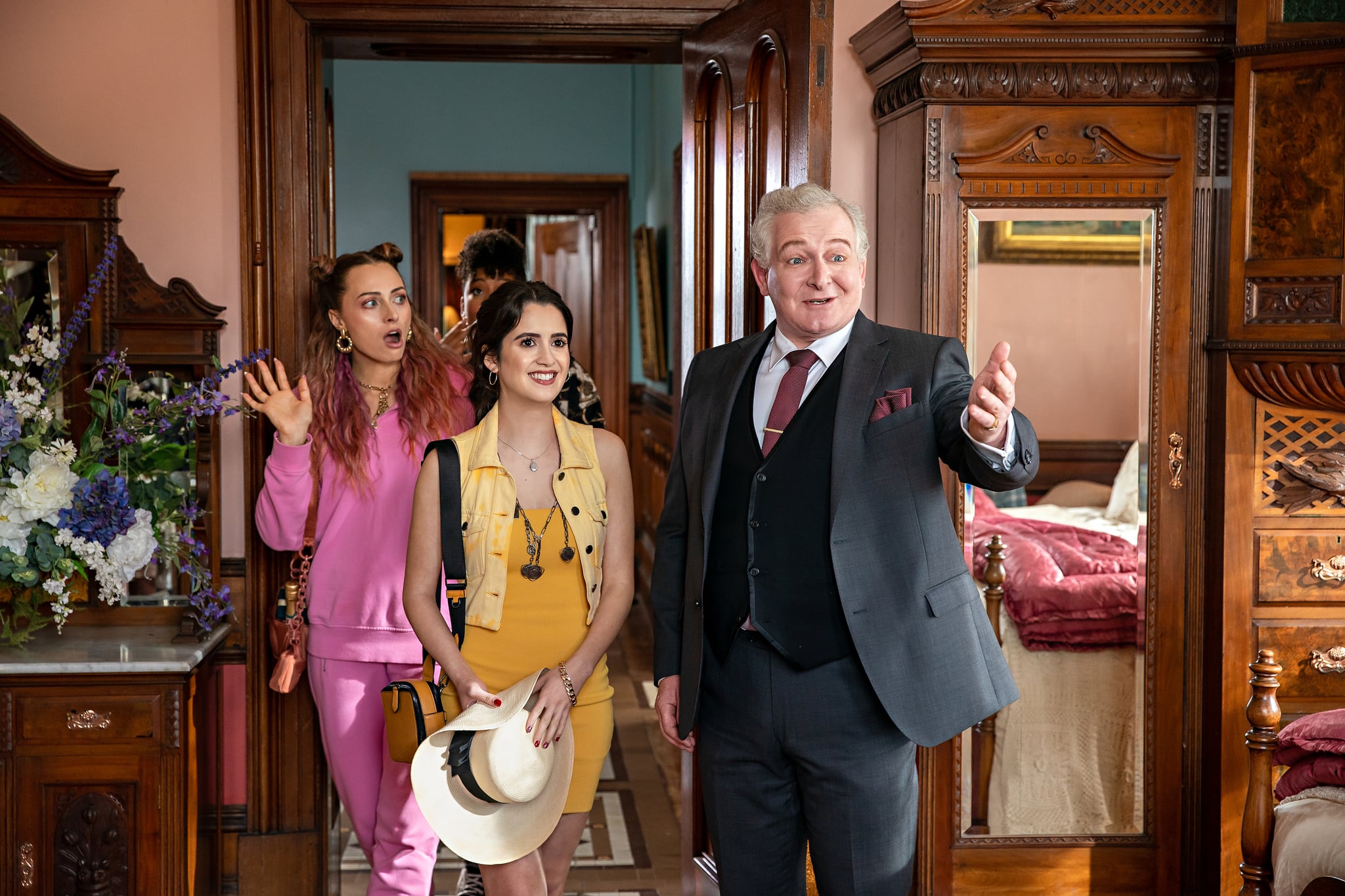 The only thing missing from The Royal Treatment to maintain its Disneyfied aesthetic is an anthropomorphised animal sidekick that talks, although I wouldn't have blinked had a chatty cat or dialogue dog shown up to mad-lib some pop-culture references like a boss. That is left to Laura Marano's on-screen friends played by Chelsie Craydord and Grace Bentley-Tsibuah, as the screeching, style-addled non-combatants in this assaultive enclave of beautician buffoonery. Marano, last seen by me in Netflix' other laboured rom-com The Perfect Date, has an easy-breezy chemistry with a camera and the part of Izzy is hardly a stretch for anyone with the ability to breathe, and she swans through this like some acolyte from the College of Hilary Duff and Mandy Moore. The role suits her doe-eyed performance style and she has a definite rapport with on-screen romantic interest Mena Massoud. Massoud, who played Aladdin in the recent Disney live-action remake, gender swaps from the rag-tag street urchin to the part of a male Jasmine, who is set up to marry a woman he doesn't love for the sake of his kingdom. The parallels between The Royal Treatment and Aladdin's rags-to-riches narrative, and the story of love conquering class structure, resonates throughout this film. Although, when things are played so obviously, so ubiquitously loud, a lot of the subtlety is lost.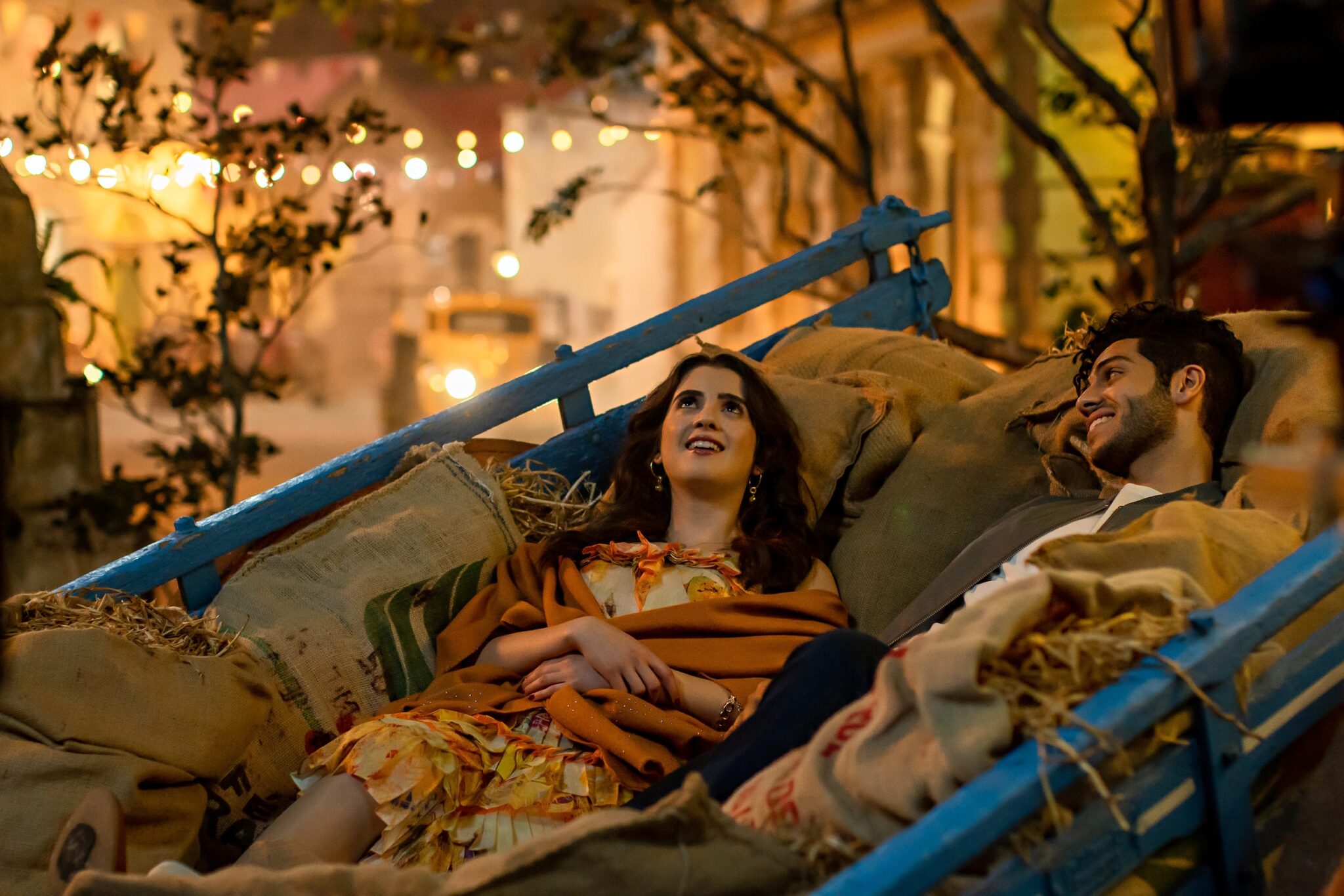 The film also refuses to really make any of the characters within it a true villain – heck, even Prince Thomas' intended bride isn't the traditional basket-case of gold-digging bitchiness, but rather a young lady who wants to do her own thing (in this case, dog purses!), leaving her mother to become what passes for an antagonist in this story. Thomas's parents, the King and Queen of Lavania, seem cold and distant but really aren't, and the various denizens of both New York and the fantasy realm of romance are populated by decent, hard-working and sincere people. It should be noted than for a kingdom which for all intents and purposes is European-adjacent, the population of Lavania have quite the representation of New Zealand accents, which is an accent rather jarring sitting next to the more rotund British and American ones on display. Cameron Rhodes, as Thomas' butler Walter, is arguably the film's MVP, parlaying his influence over the Prince and the palace household into a more Cupid-esque role borne out of love and respect for the Prince, a man he's watched grow since childhood.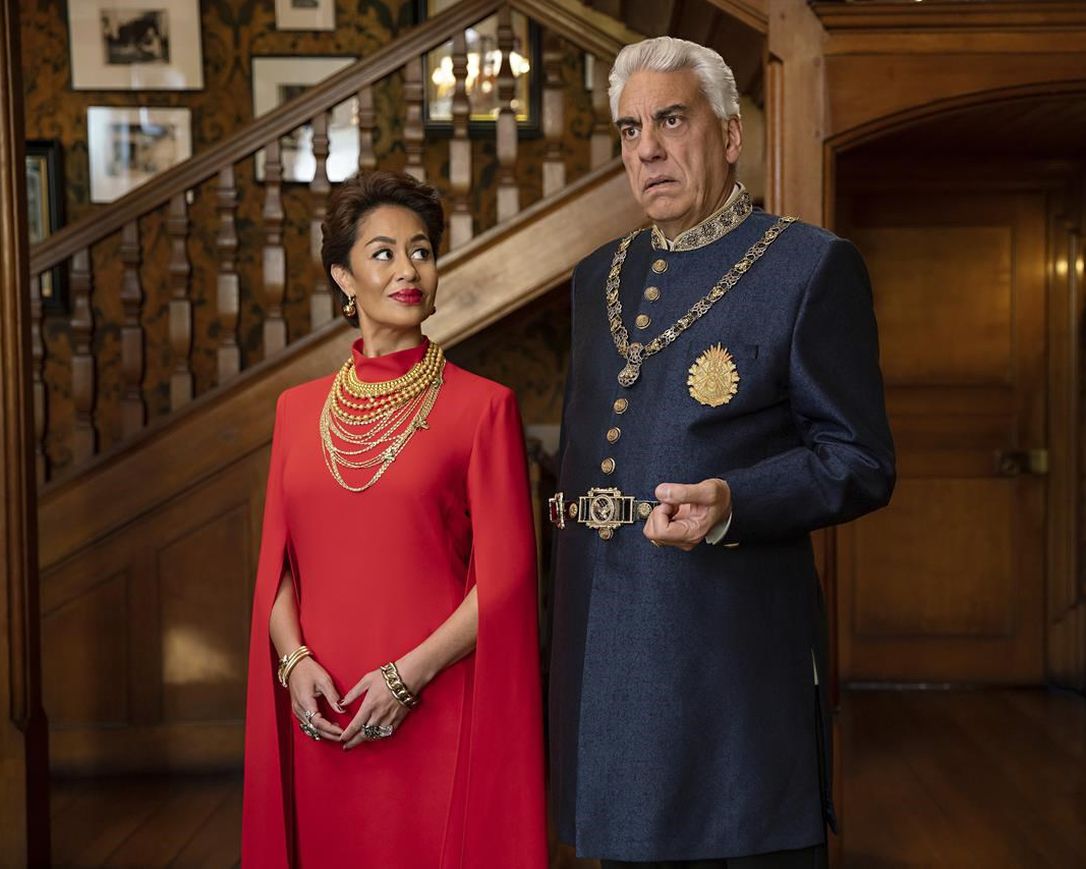 The local Dunedin landscapes and settings work wonders to provide a lavish, if low-key, representation of some far-flung paradise, and in terms of production design I can't fault the film in any way at all. So too the direction of this piffle; Rick Jacobson has credits to his name including episodes of Spartacus, Xena: Warrior Princess and even Don't Breathe II, which makes him a curious choice for such an airy-fairy genre piece like this. For what it is, Jacobson's direction is serviceably engaging and he brings an enthusiasm, style and sense of pacing to the film, so much so the film's preposterous story, generally one-dimensional characters and entirely predictable storyline are actually enjoyable to watch. At the very least, he accomplishes exactly what a script of this magnitude seeks to offer the pre-teen girls watching might hope for; romance, fun, a couple of chuckles, and a disarming if homogenized story of finding your true self and purpose when your parents want you to marry for something other than love. Your dreams are important, and you should follow them.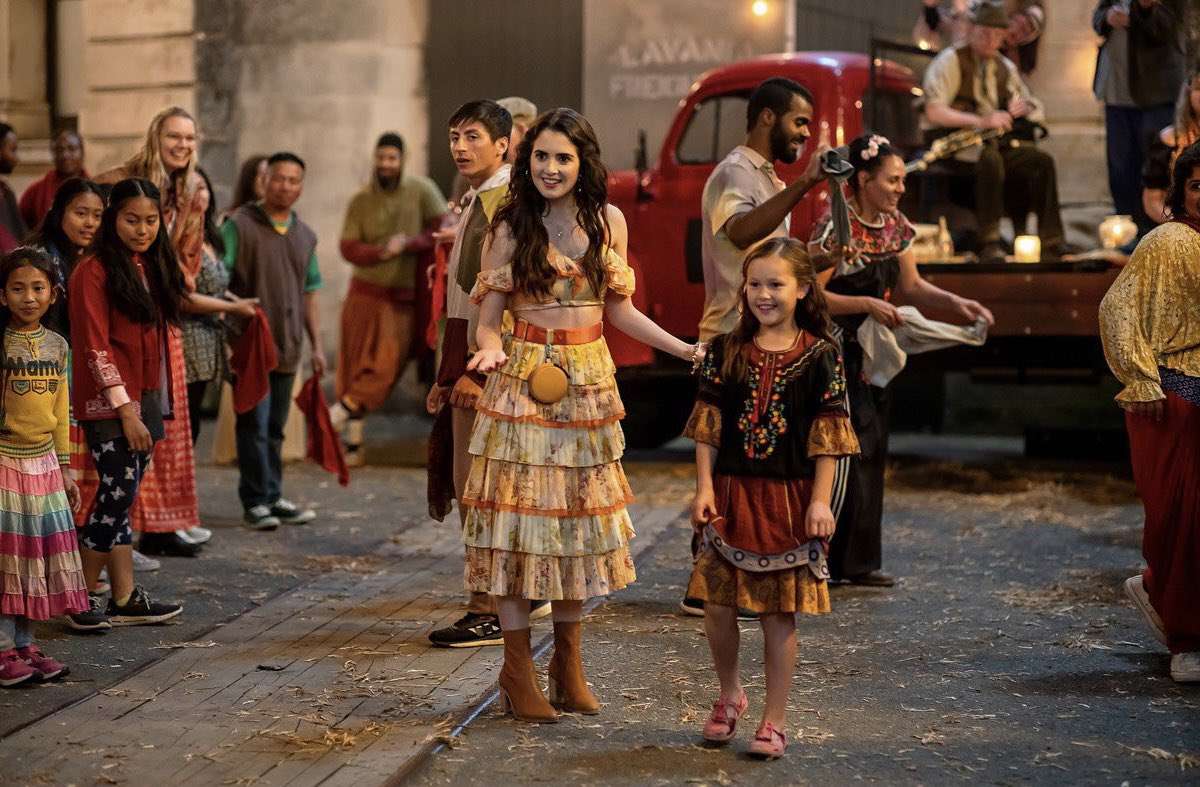 Aimed squarely at the tweenage female demographic, The Royal Treatment is a harmless, indifferent piece of rom-com trash that sits comfortably alongside your mom's Hallmark favourites and other Netflix productions of this ilk, including To All The Boys I've Loved Before and the aforementioned The Perfect Date. Bland characters and an even blander subject matter make way for Massoud's handsome smile and Laura Marano's sassy modern style in this fanciful – and forgettable – fairy story for 2022, so if that's your thing you'll be well satisfied. Everyone else…. never mind.
Who wrote this?