Movie Review – To All The Boys I've Loved Before

Principal Cast : Lana Condor, Noah Centineo, Israel Broussard, Trezzo Mahoro, Andrew Bachelor, King Bach, Joey Pacheco, Janel Parrish, Anna Cathcart, John Corbett, Madeline Arthur, Emilija Baranac, Kelcey Mawema, Jordan Burchett, Edward Kewin.
Synopsis:  A teenage girl's secret love letters are exposed and wreak havoc on her love life.
***
This film is a true delight. As an avowed avoider of soppy romantic comedy movies, it's taken a bit for me to get around to watching this Netflix-platform teen-centric production, directed by Susan Johnson (Carrie Pilby) and I'm glad it's as satisfying a film as it is, so my recommendation comes with an added layer of male regret to admit that. Based on Jenny Han's book of the same name, the film's sweet-natured mix-up narrative and infectiously warming central performances are riddled with teen angst tropes and middle-ground dramatic depth, and the whole film feels like a warm fireside cuddle in cinematic form. Allusions to John Hughes' Sixteen Candles and other subgenre classics inform a lot of the emotional arcs Lana Condor's character goes through on her journey to true love, while a diffident antagonist in Emilija Baranac's Gen makes for slight but enthusiastic drama.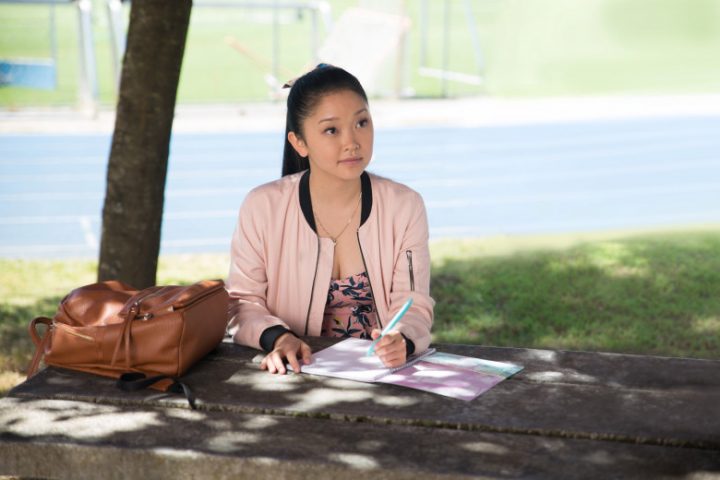 Lara Jean Covey (Condor – X-Men: Apocalypse) lives with her widowed father (John Corbett – Sex & The City), her younger sister Kitty (Anna Cathcart) and older sibling Margot (Janel Parrish – Fired Up!), who has recently broken up with next door neighbour boy Josh (Israel Broussard – Happy Death Day) before going to college in Scotland. Lara Jean has also had a crush on Josh, although she's never admitted it outside of a series of hidden letters she's written to all her former crushes. She also once had a crush on Peter (Noah Centineo), who has an on-again, off-again relationship with LJ's former friend Gen (Emilija Baranac – television's Riverdale). When her hidden letters unexpectedly get sent to their intended recipients, LJ is forced to confront her feelings for both Peter and Josh; Peter tries to get back with Gen by faking a relationship with LJ, whilst she tries to maintain the facade in the gradual realisation that she is falling for the guy everyone considers a bit of a dick.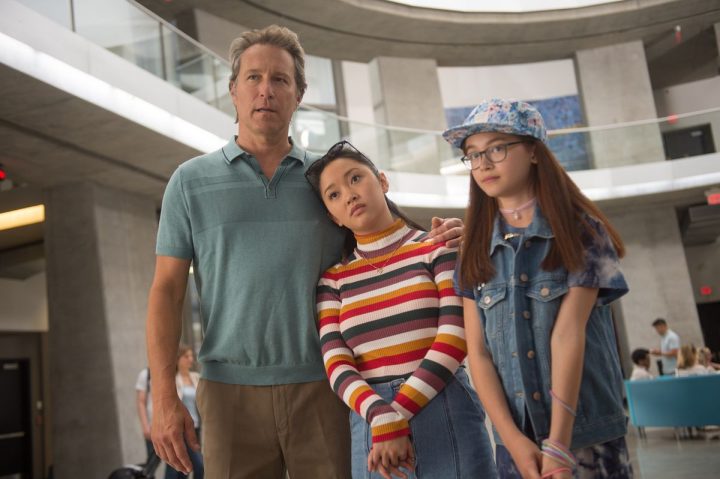 Teen romance is a tough genre to pull of well, and an impossibility to make truly excellent. The fantasy of high school romance and the hormone ravaged angst associated with the highs and lows of love in the cafeteria has been the subject of countless films down the years, so you'd think almost every possible angle has been done, and done to death. To All The Boys is remarkable for two very specific reasons; first, it uses a conceit I've never seen done before, and the film is really very good. It's not truly excellent, but it is better than a lot of others. The story takes our heroine, Lara Jean, into well trod territory when she falls for a boy she's only pretending to like (ahh, we've all been there… cough) and has to reconcile her feelings for a guy she really loves with the one she's initially resistant to. Throw in the catty former best friend hoping to break them up and a MVP performance by Anna Cathcart as LJ's little sister, and To All The Boys is a well crafted, amusing but not uproarious throwback to gentle teen comedies of years past.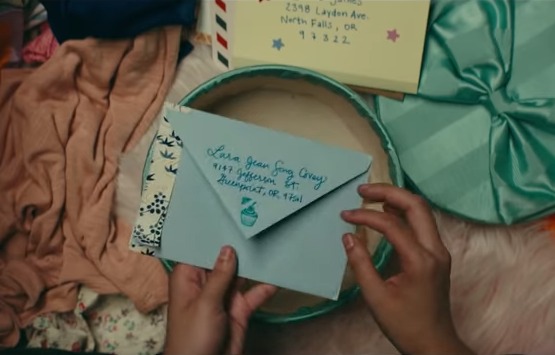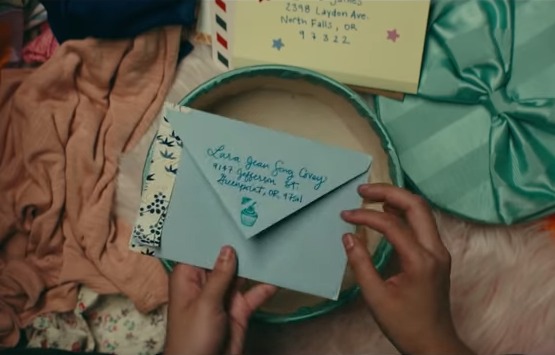 Part of the film's approachableness as a story is its refusal to make itself all about itself. I say that as if you know what I'm on about: To All The Boys doesn't feel like an overly sentimental cash grab or knowing self-referential pastiche on the genre, but rather a straight up story that just happens to involve teenagers going to school. There's no real ostentation here, the background players and settings all feel ubiquitous, the characters realistic without stepping into a variant of She's All That's supercharged cliches, and the dialogue feels real, not forced or studio-mandated "cool". The screenplay from Sofia Alvarez captures the agony of first love, the torment of unrequited love, and the anguish of lost love with a perceptive touch missing from a lot of similar films, and thanks to Lana Condor's effervescent performance the story's observant dissection on its subject matter is a resounding hit.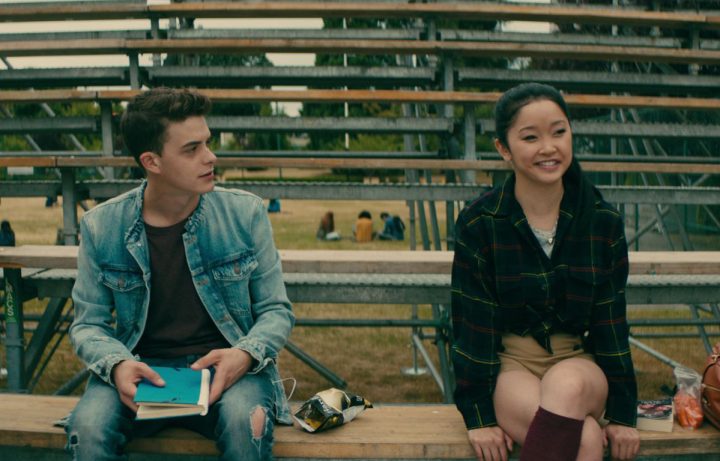 Condor brings an everywoman warmth to Lara Jean's story. She could be anyone, she just happens to be half-Korean American teen struggling to balance her love life with her family life, and Condor's charismatic screen presence is the film's true strength. The actress' chemistry with Noah Centineo, as the object of her affection, is excellent, and the pair feel like a natural fit together. Supporting roles from John Corbett (who delivers one of the better "awkward dad having The Talk with his teenage daughter" moments on screen) and Anna Cathcart, as LJ's cheeky but loving younger sister, are excellent, while Israel Broussard's next-door-neighbour love interest role feels a touch insufficient to the rest of the story, despite the actor doing a solid job. Madeline Arthur plays LJ's best friend Christine, and for all the world seems cut from similar cloth as Natasha Lyonne in American Pie, while her on-screen cousin, the wonderful Emilija Baranac as Genevieve provides the film's antagonist role with aplomb.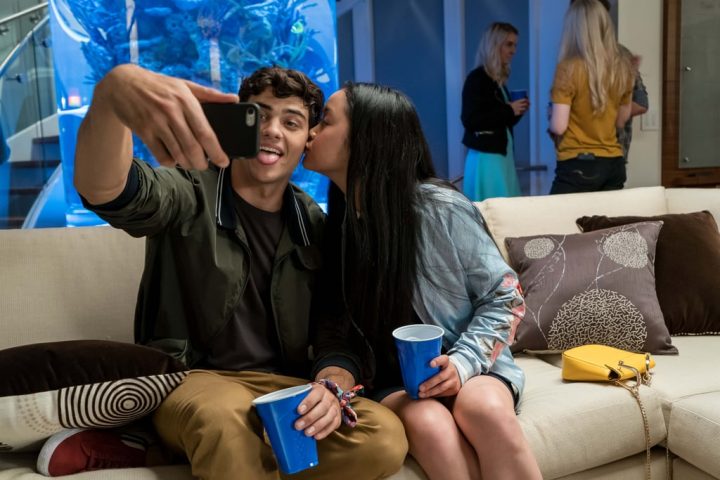 To All The Boys I've Loved Before may have a cumbersome title but it is directed with simplicity by Susan Johnson, offering elegant and unvarnished minimalism to the movie's conniptive plot manipulations. There's no real flash or fancy tricks to her work, offering what is a relatively plain storytelling style allowing the characters to inhabit a scene and the dialogue to work its magic. The photography is on point (the film is shot beautifully by DOP Michael Fimognari – Before I Fall, Gerald's Game) and while there's no explosions or car chases, the sound design on the movie is really rather excellent. To All The Boys isn't the most visually arresting movie ever made, but Johnson and her production team more than ably deliver the goods.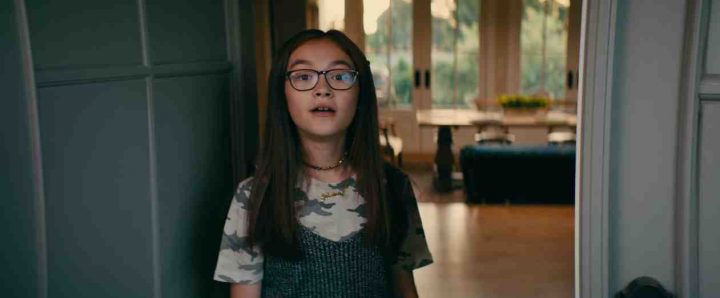 Glimmers of familiarity bristle through To All The Boys' fluffy story, as mild as it is. The film references the style of John Hughes and makes a point of bringing relational drama into the post-millennial age without making it about that. It's a lovely story, well acted and genuinely enjoyable, as pleasant as fairy floss and as heartwarming as kittens purring. Undemanding, rainy day movie-making that will engage anyone keen to give it a shot, To All The Boys I've Loved Before is a sweet little adolescent drama that does its job, does it well, and has plenty of moments within to make you chuckle and cheer. Recommended.
Who wrote this?