Principal Cast : Matthew McConaughey, Reese Witherspoon, Scarlett Johansson, Taron Egerton, Bobby Cannavale, Tori Kelly, Nick Kroll, Pharrell Williams, Halsey, Chelsea Peretti, Letitia Wright, Eric Andre, Adam Buxton, Garth Jennings, Peter Serafinowicz, Jennifer Saunders, Nick Offerman, Bono, Julia Davis, Spike Jonze.
Synopsis: Buster Moon and his friends must persuade reclusive rock star Clay Calloway to join them for the opening of a new show.
********
The long awaited sequel to the bright and breezy animated kids flick Sing will, much like it's progenitor, never win an award for originality or depth of story, but what it will do is entertain in the most superficial, inoffensive manner possible. Sing 2 is a simple story picking up where the original left off, with Matthew McConaughey's cheery Koala impresario Buster Moon taking his troupe on the road to fame and fortune, with ancillary villains and obstacles to overcome along the way. That the payoff of the film is never in doubt, with the premise that the gang manage to recruit a hermit-like former rocker voiced by U2's Bono into their show stopping Big City production was always going to bring the house down. It isn't really problematic at all because the film is the least challenging, least obnoxious kid's flick of the year by a wide, wide margin, pumped with a jukebox track-list aching to be cranked up in whichever Dolby Atmos cinema you're in, with one suspecting most of the budget to the whole production tipped into acquiring music rights.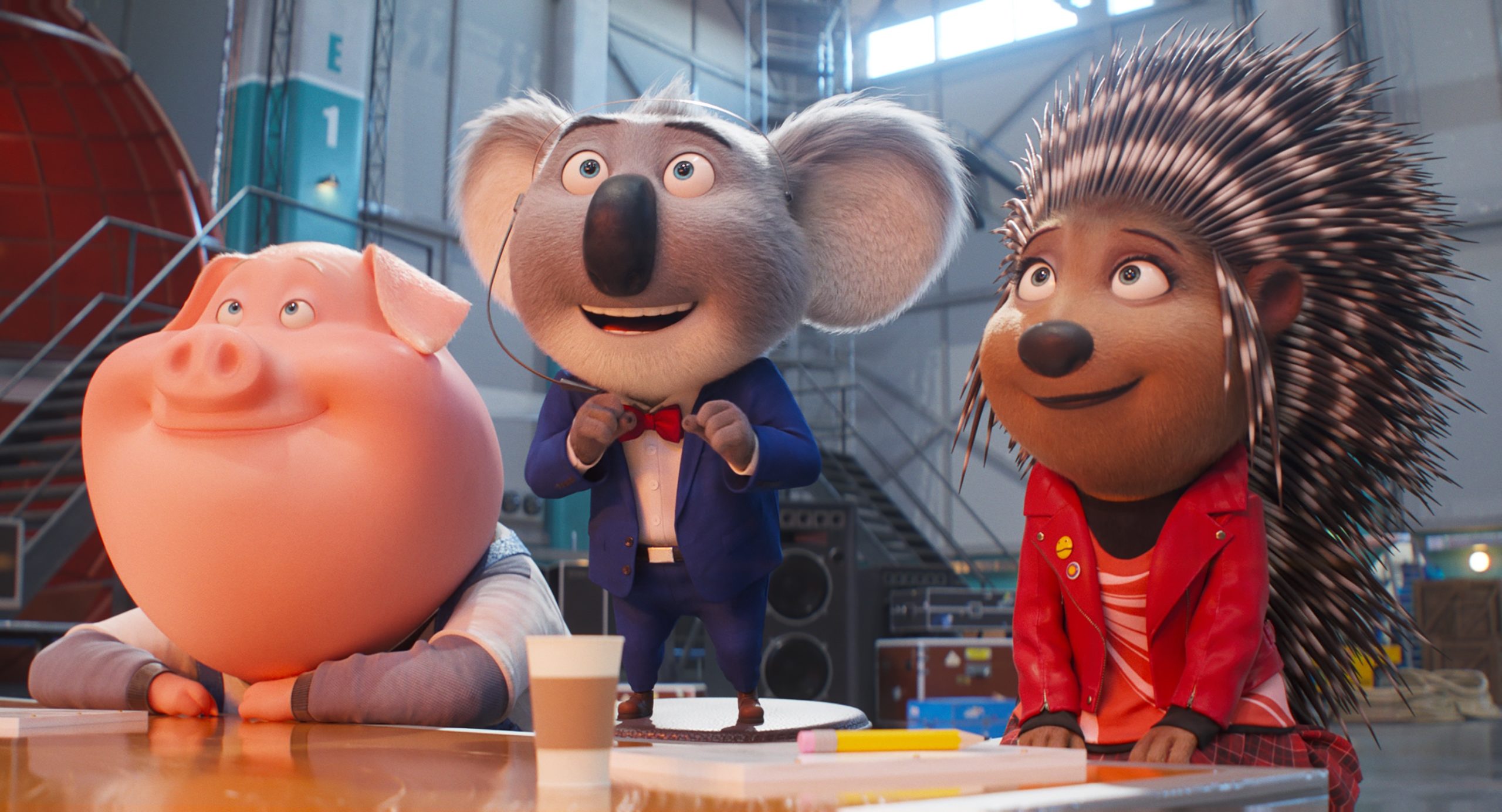 Buster Moon (McConaughey) and his troupe of musical performers, Rosita (Reese Witherspoon), Ash (Scarlett Johansson), Johnny (Taron Egerton), Meena (Tori Kelly) and Gunter (Nick Kroll) have struck success with the revitalised New Moon Theater, however for the aspiring impresario it isn't quite enough. After struggling to impress a local talent scout, Suki (Chelsea Peretti), Buster drags his crew to Redshore City (an analogous Las Vegas styled show-town) to audition for media mogul Jimmy Crystal (Bobby Cannavale), a savvy and vicious company CEO who derides Buster and his friends until Gunter pitches an idea the businessman likes: a sci-fi show featuring the talents of Clay Calloway (Bono), a rock-star who hasn't been seen in some fifteen years following the death of his wife. Given two weeks to mount a lavish show, Buster, his secretary Miss Crawley (Garth Jennings) and Crystal's spoiled but talented daughter Porsha (Halsey) pull out all the stops to recruit Calloway from his self-imposed exile and deliver a show for the ages.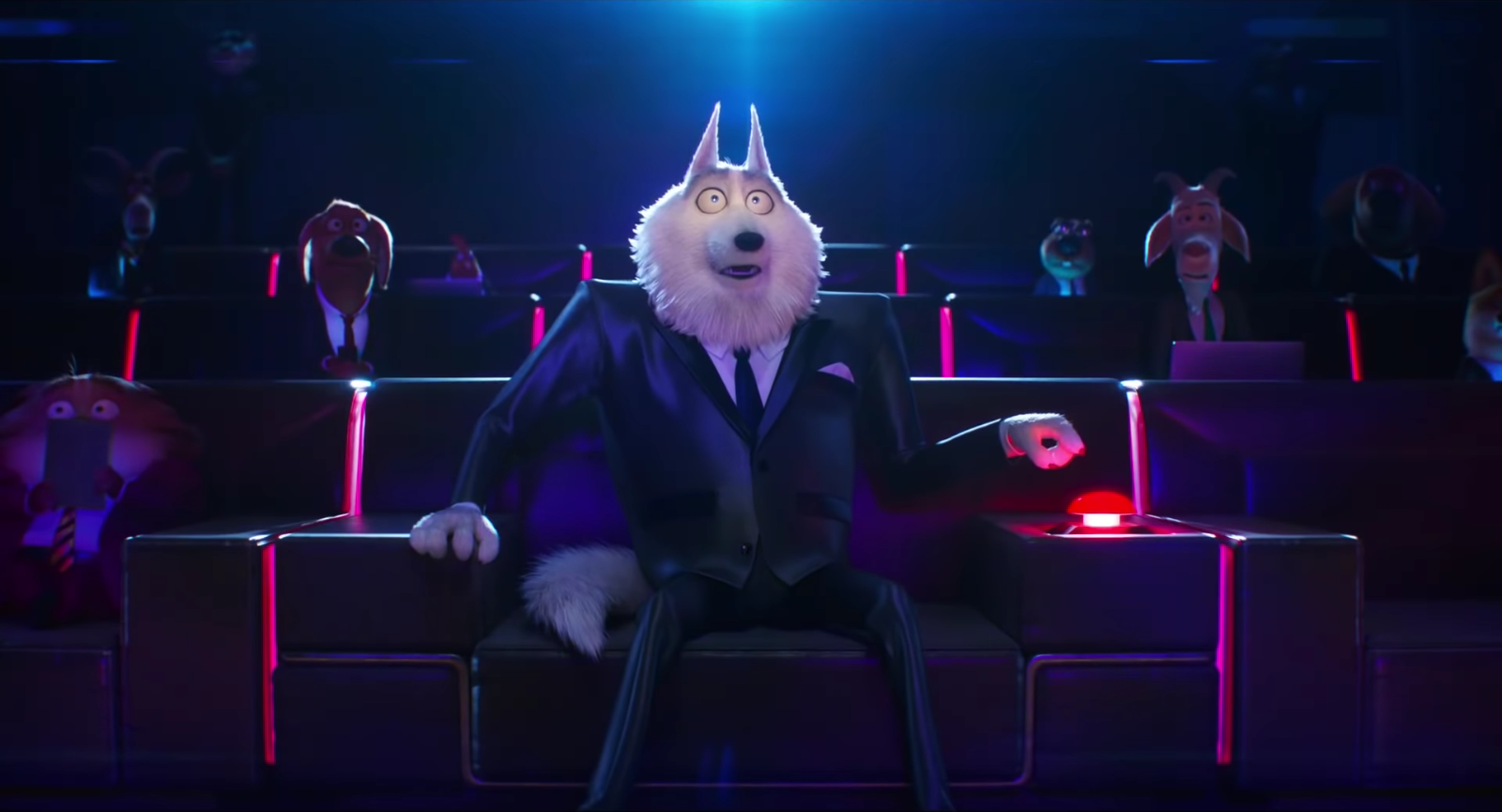 In the roster of great musical films for 2021, Sing 2 sits comfortably inside the middle tier. It's an undemanding kid-flick of the brightest, gaudiest, least demanding kind, an enjoyable romp that tickles the toes to tap to the tunes whilst failing utterly to engage the brain cells. The story's central premise is a trope-ridden affair and lacks any kind of nuance or subtlety other than shoehorning in a bunch of modern references to facilitate youngsters finding it engaging, and the setup is designed to allow the terrific voice cast to showcase their warbling talents, as great as they are. Whereas the first film felt largely Elton John-centric, thanks to Taron Egerton's breakout singing of several of the musician's famous tracks (which no doubt led to his work in Rocketman in 2019), Sing 2 spends its time rotating through both the classic modern radio playlist and a selection of specially augmented classics, most notably the work of U2 in the film's climactic concert sequence, whereupon Bono, all husky-voiced and droll, cracks open the band's most iconic number, "I Still Haven't Found What I'm Looking For", and the audience erupts. At least, the adult audience in the cinema will, most of whom will recall U2's famous Joshua Tree album, whereas all the kids I saw this film with had no idea who Bono was or even what the song was…. A quirk of generational change, that a film aimed at post-millennial kids would use an "old" 80's classic to celebrate itself.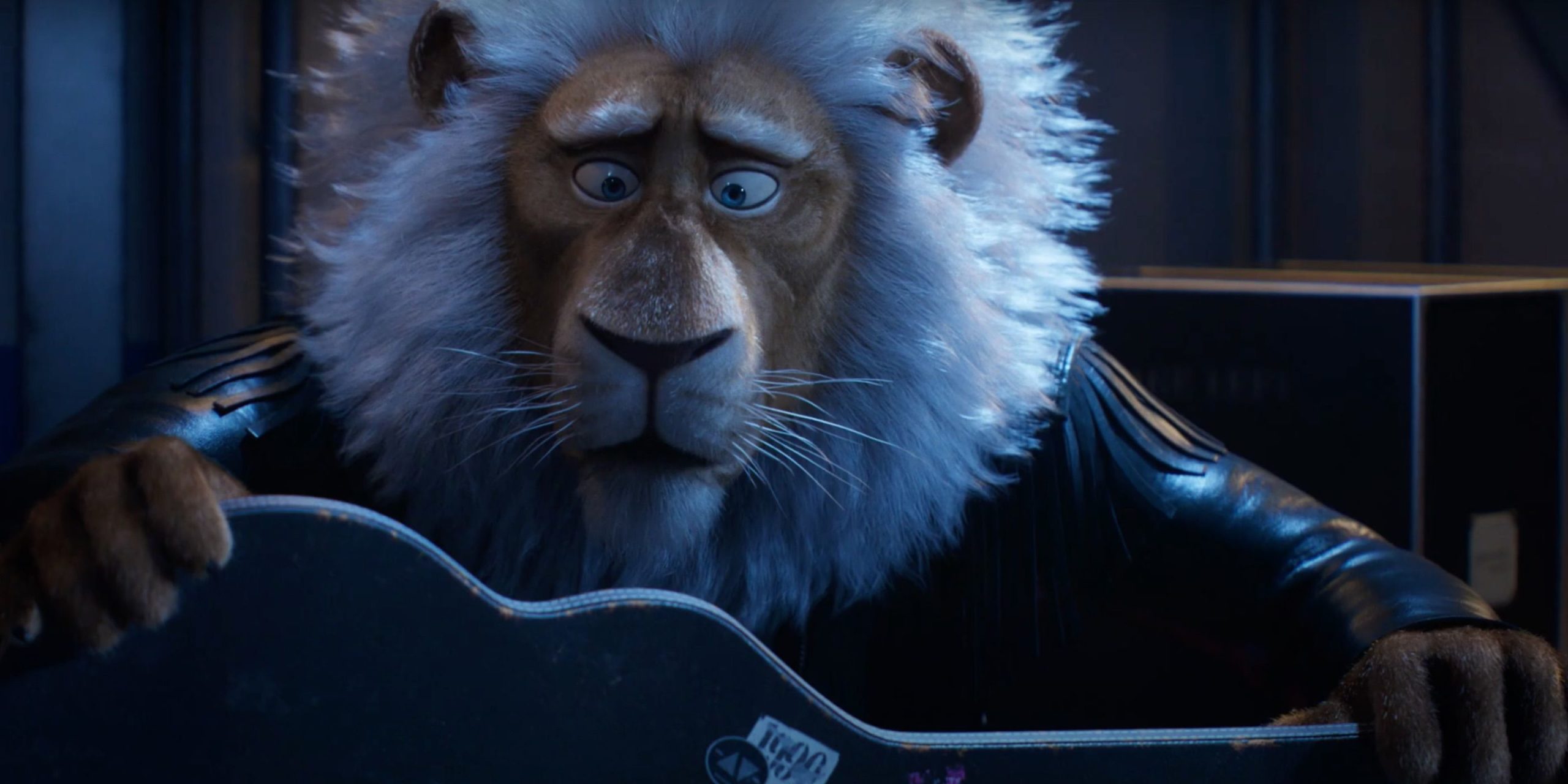 As with the first film, the voice cast all do solid work with the patter-script at hand, a brisk, brusque screenplay light on depth and wide on humour, with a few of the jokes never quite landing as they ought. The avalanche of scene changes, character non-sequiturs and shuffle-track song choices divert attention away from how obvious the whole plot actually is. Detrimental only to those cynical enough not to appreciate the cover version of Prince's "Let's Go Crazy", Steve Winwood's "Higher Love", or Shawn Mendez' "There's Nothing Holdin' Me Back" (among others), the inclusion of Bono no doubt allowed several U2 tracks to pop up in variant forms – "Where the Streets Have No Name" and "Stuck In A Moment", in particular – and various innumerable other tracks have that radio-friendly appeal kids and adult alike will attune to. Matthew McConaughey's Buster Moon is the eponymous showman, willing to bet his own mother to be successful and sell-out to blockbuster crowds, while his gang of musical numbers, including Reese Witherspoon's momma-pig, Scarlett Johansson's porcupine Ash, and Tori Kelly's elephantine Meena all having various moments to showcase their powerful singing talents. Nobody really puts a vowel or syllable wrong in Sing 2, as they oughtn't given the money spent acquiring both the talent and the songs for them to sing. A cast like this in live-action would cost half a billion easily.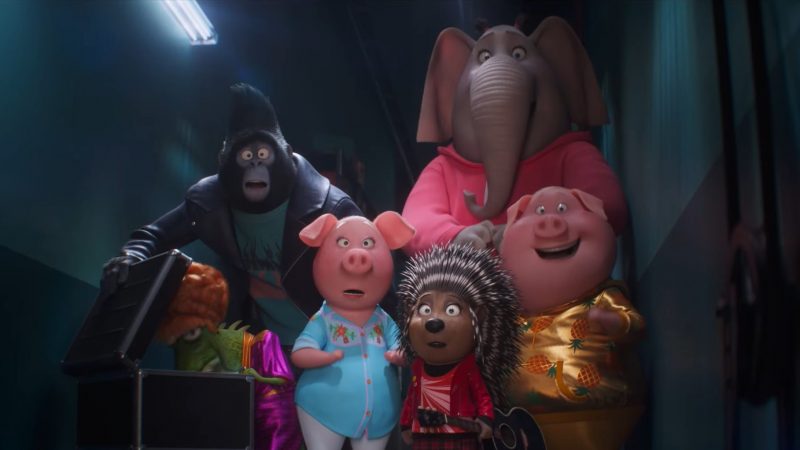 As with most things from Illumination, the studio behind the Despicable Me franchise, the Secret Life Of Pets franchise, and both The Lorax and How The Grinch Stole Christmas from Dr Seuss, the animation is on-point but hardly Pixar-level brilliant. This might sound condescendingly like a negative, but make no mistake: Sing 2 is a beautiful film to watch, as colourful, zany and filled with detail as any other, but where it falls down a touch is character design and depth of concept. Anthropomorphic animals, of which this film is entirely comprised, run the risk of either being too realistic or too cartoonish, and Sing 2 lands somewhat in the middle (although skewed slightly to the latter, truth be told); the production design of the film is far superior to the CG characters within it, which says a lot about where the focus of the film ought to have been. The loud and garish Vegas-style production mounted by Moon's team that climaxes the film is as magnificently over the top and eye-catching as anything Pixar or Disney or Dreamworks have ever done, with an appropriately bombastic sound mix to boot, but despite all this effort there's a plastic-y cheapness to the animation I couldn't quite get past.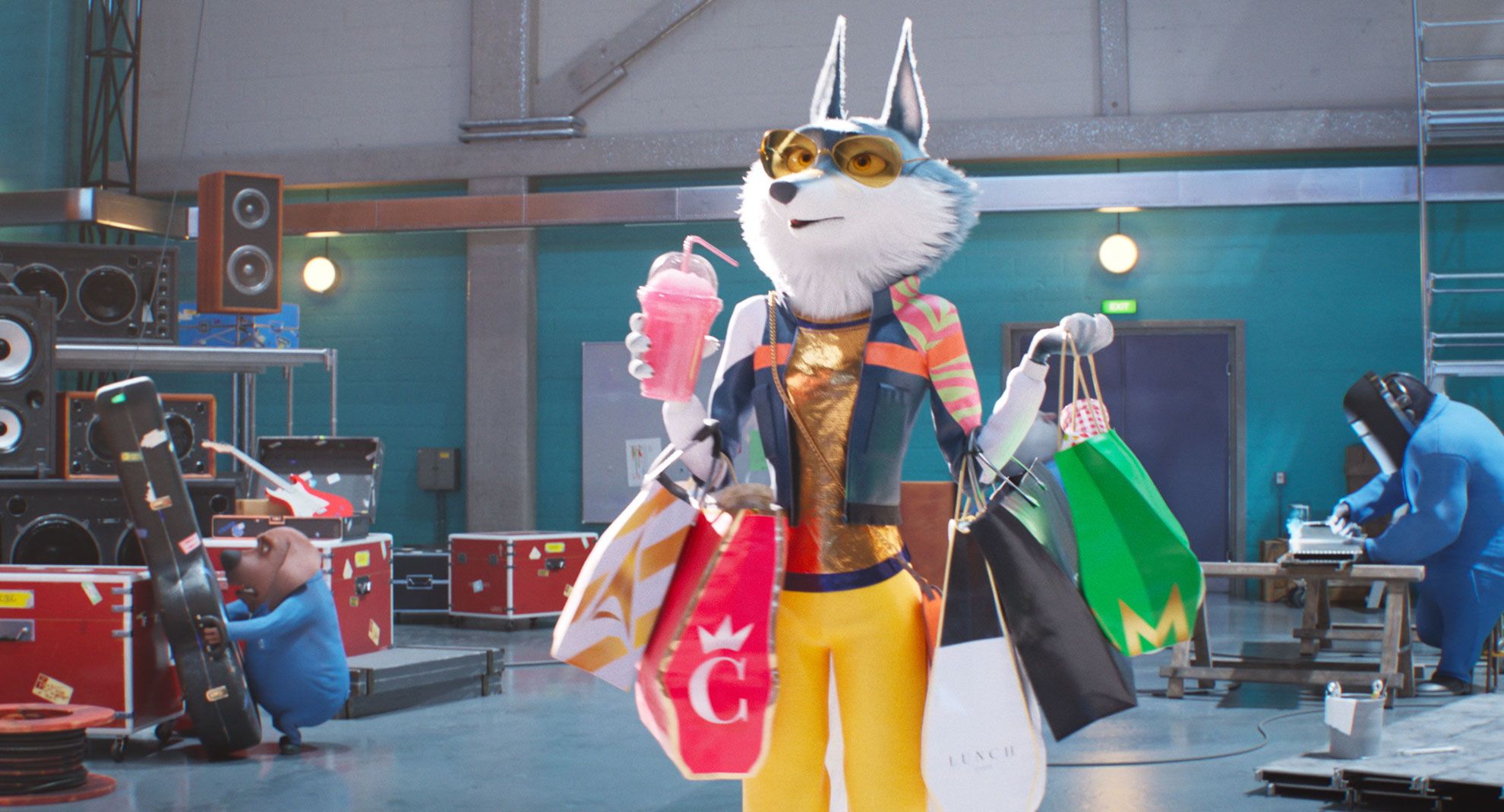 Sing 2 is a jovial, breezy animated outing that will occupy children and bring a nostalgic smile to the faces of older viewers. Fans of U2 will find a resurgent soundtrack to their liking here – the duet with Bono and Johansson, their rendition of "I Still Haven't Found What I'm Looking For" is one for the ages, although I'd wager it will wrinkle the noses of music purists – and kids will have a blast with the deliriously slapstick and knowingly modern animation and character work. Never once promising an intelligent outing at the movies, Sing 2 gives plenty of bang for the buck – or sings for the songs, as it were – and I think it's arguably one of the most entertaining jukebox musicals of it's kind. At the very worst, you'll come away with a few more songs to add to your Spotify playlists.
Who wrote this?