Movie Review – Shang-Chi & The Legend Of The Ten Rings

Principal Cast : Simu Liu, Awkwafina, Meng'er Zhang, Fala Chen, Florian Muneanu, Benedict Wong, Michelle Yeoh, Ben Kingsley, Tony Leung, Ronny Chieng, Yuen Wah, Jodi Long, Dallas Liu, Paul He, Tsai Chin, Andy Le, Zach Cherry, Jade Xu.
Synopsis: Shang-Chi, the master of weaponry-based Kung Fu, is forced to confront his past after being drawn into the Ten Rings organization.
********
The 25th feature film in the Marvel Cinematic Universe, and the first of the Phase Four films to debut a new character – after Black Widow dropped earlier this year – Shang-Chi & The Legend Of The Ten Rings casts aside concerns that the franchise was in danger of wearing out its welcome or suffering audience fatigue with this dynamic, astonishingly cool blast of wuxia cinema combined with the best modern CG and big-budget spectacle can provide. While the character Shang-Chi in the comic books dates back to the early 70's, and the encumberance of equally dated racial and prejudicial stereotypes of the era, producer Kevin Fiege, director Destin Daniel Cretton and co-screenwriters Dave Callaham and Andrew Lanham redefine the B-level Marvel character for the modern era, casting the relatively unknown Simu Liu (in his feature debut) as the eponymous hero and a smattering of popular Asian film stars – including Michelle Yeoh and Tony Leung – to deliver one of the most rousing, enthralling and engaging MCU entries in years.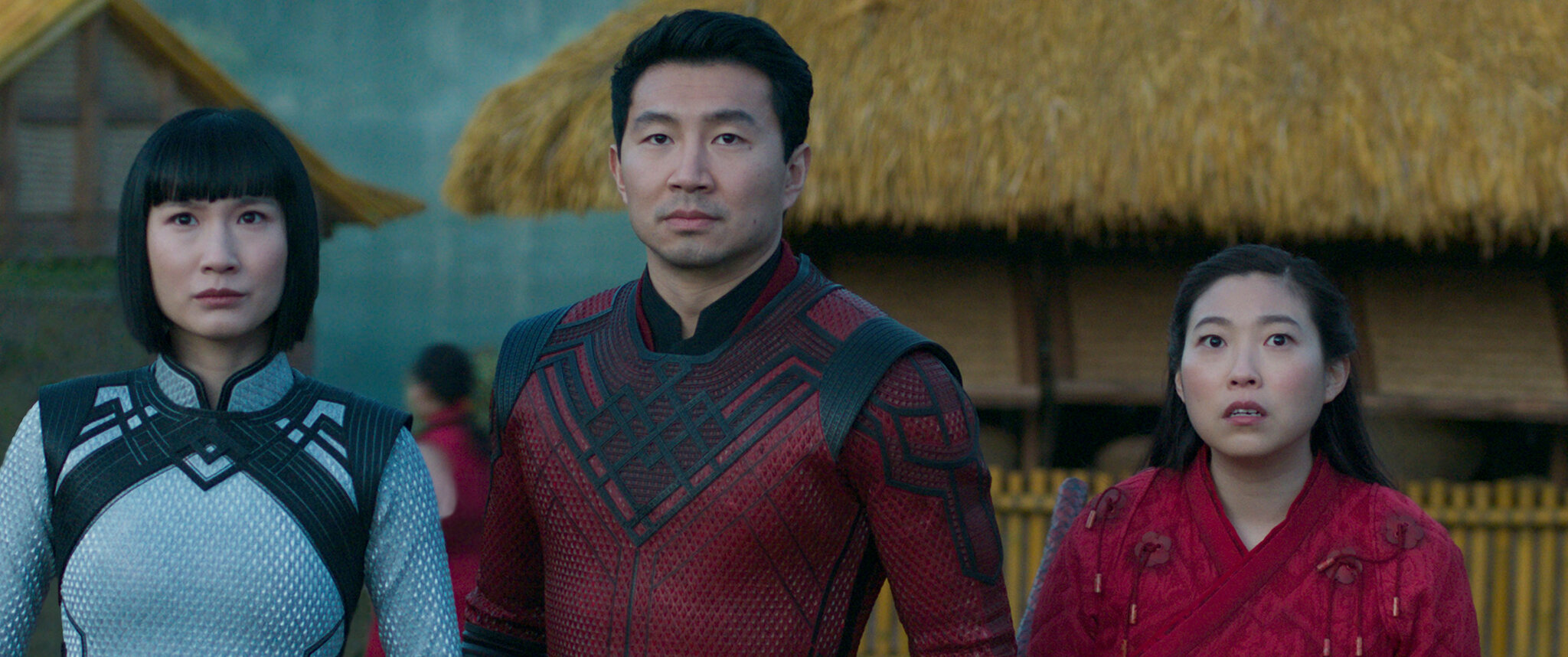 Shaun (Simu Liu – Kim's Convenience) and his best friend Katy (Awkwafina – Crazy Rich Asians) work as hotel valets in their home city of San Francisco. Katy knows little of Shaun's past, until a mysterious encounter with members of The Ten Rings, a league of assassins run by the Mandarin, forces him to reveal that he is secretly the son of the immortal Xu Wenwu (Tony Leung), a man who has sworn to locate the whereabouts of a hidden fantasy realm known as Ta Lo, where it is believed his wife (and Shaun's mother) has been kidnapped. Revealing his real name of Shang-Chi, he and Katy travel to locate his sister Xu Xialing (Meng'er Zhang, also in her feature film debut) to try and stop their father from achieving his goals: together with former Mandarin actor Trevor Slattery (Ben Kingsley – Schindler's List), the trio find their way to Ta Lo and the realm of ancient Chinese mythology where they meet Ying Nan (Michelle Yeoh – Tomorrow Never Dies, Crouching Tiger Hidden Dragon), and combat the forces of darkness threatening to infiltrate our world and destroy everything.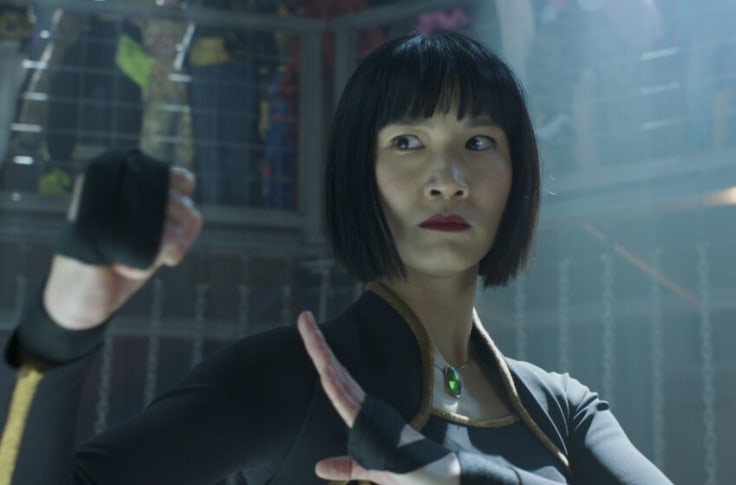 In much the same way Black Panther re-invigorated African-American culture in Hollywood, and gave us the phenomenal Chadwick Boseman in his career-defining role, I suspect Shang-Chi – both the film and the character – will prove to be equally fruitful for rising star Simu Liu, who sports the stylised costume of the famous comic book hero and makes the role specifically Asian in the same way Black Panther was so specifically black. It's honestly one of the most entertaining films I've seen in years, and while lacking the impetus and magnitude of both Avengers Infinity War or Endgame, is arguably among Marvel Studio's best introductory films featuring a new character. Simu Liu is a revelation as an actor and action hero, a title he'll have to enjoy for a while if the MCU is anything to go by, and his performance as Shaun/Shang-Chi is honest, raw and charged with such emotional content it's hard to believe this is actually a comic book movie.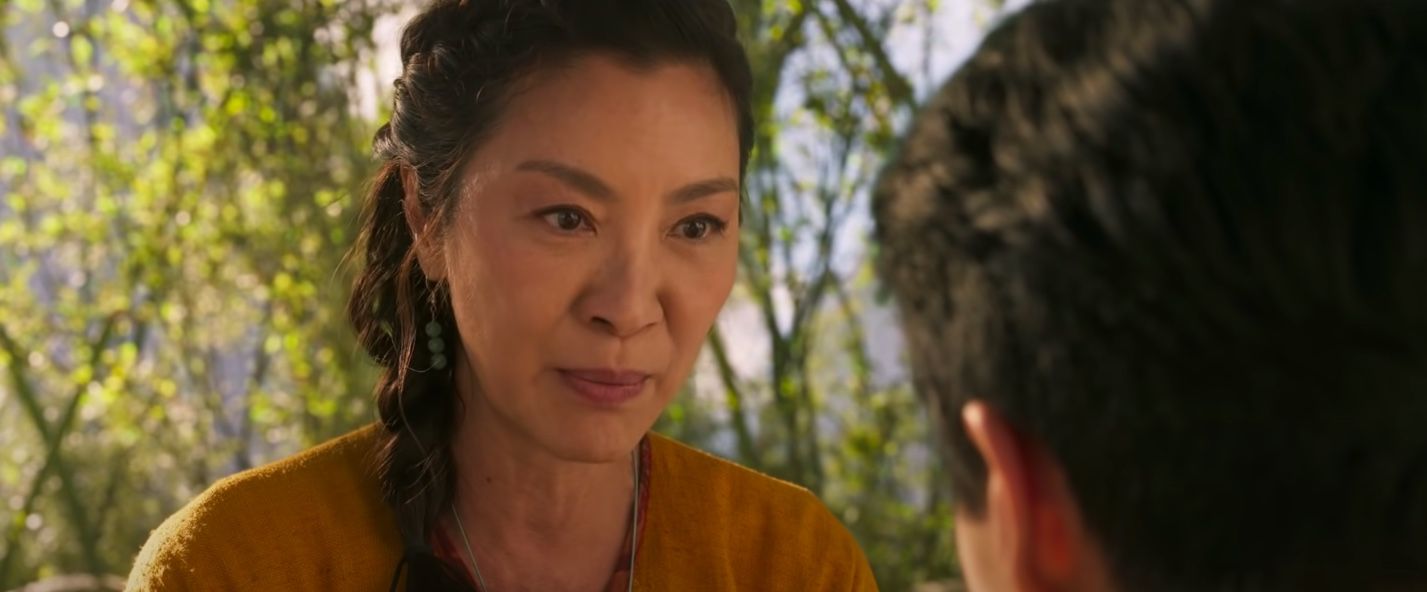 That director Destin Daniel Cretton (The Glass Castle) weaves such familial drama into what is essentially a fantastical wuxia action flick is a credit not only to the director but to the producer team at Marvel for spotting this talent, and I hope to God the man gets to direct many sequels and off-franchise films out of Shang-Chi's success. The story weaves in family struggles, identity, cultural conflicts and the expected grab-bag of MCU goodness – including expected end-credit sequences that do little more that set the grander stage for the MCU as it eases into its Phase Four period and beyond – and while some of the film's more overt fantastic elements do boggle the brain towards the end, everything's treated with a sense of honesty and core truth and it makes the punches and body blows all that more profound. The script works both as a buddy-comedy, with Awkwafina and Liu riffing off each other with genuine chemistry, and as an outright action flick, mixing the high-flying wuxia stunts seen in films such as Hero, Crouching Tiger Hidden Dragon, Jackie Chan's unfortunate The Forbidden Kingdom, and even Kung Fu Panda, with a definite Western editorial sensibility, set against the backdrop of Bill Pope's glorious cinematography and Joel West's slamming musical score, both of which augment every sense and moment, from the sad, the angry, to the comedic.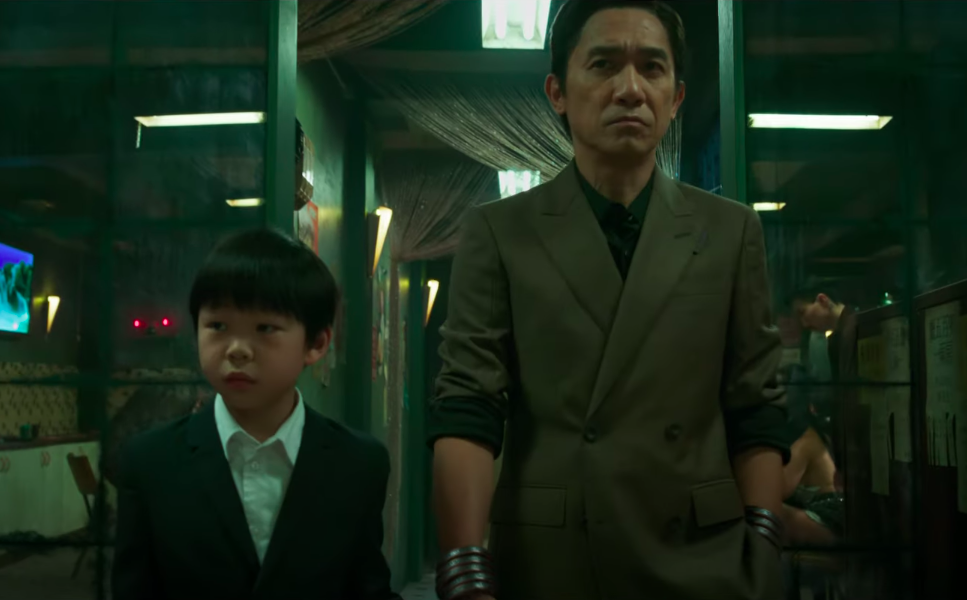 As with all Marvel films the climax always tends to be an onslaught of visual effects and triumphant slam-bang conflict, usually on some kind of cosmic, semi-cosmic or at least global level. Shang-Chi doesn't stray too far from the formula, although to their credit the filmmakers wisely set the climactic battle between good and evil in some galactically-adjacent side universe where emblems of Chinese mythology are brought to life with sweet, sweet CGI. Still, the final twenty minutes do lapse into one of Marvel's common criticisms, that of an overblown CG-infested juggling of green-screen and whizz-bang effects, often to the detriment of emotional catharsis, and the appearance of a forty foot giant Chinese dragon summoned almost out of nowhere did make me scratch my head a tad; still, all played in fun and taken with the comic-book zaniness I know it was intended as, I had an absolute blast with every single action beat Shang-Chi threw at me. Of special note: a scaffolding fight sequence twenty floors up the side of a skyscraper (alas, alack, Chinese safety standards are this lax in real life) is a legit nailbiter moment and arguably the best fight sequence of the film, even moreso than the hugely mentionable train-fight sequence featured prominently in the film's marketing campaign. Truly, the trailers gave nothing away, most certainly not the core beats of the film or even some of the major surprises, including that of the reappearance of Ben Kingsley's slippery Trevor Slattery, who steals every scene he's in almost without trying.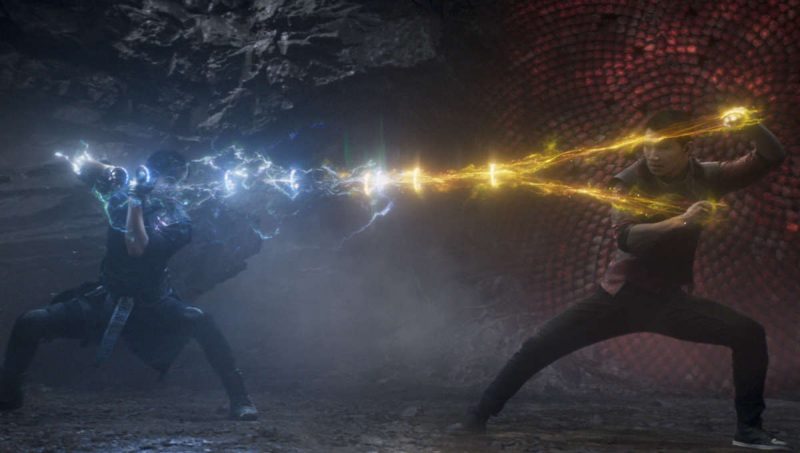 Shang-Chi & The Legend Of The Ten Rings is easily the most enthusiastic MCU film to come out in ages. It stands on its own as a film, with even the links to the wider MCU franchise remaining comparatively minor in the overall scheme of things, despite this also being one of the best MCU films to come along that wasn't an Avengers film. I would argue that I haven't had this much sheer fun in a stand-alone non-Avengers MCU film since the original Ant-Man, or even since the original Guardians of The Galaxy, mainly because Shang-Chi isn't trying to "fit in" to a larger MCU narrative at this point and the character is pretty much free to just be himself for the entirety. Black Panther was great, but it did tend to take itself quite seriously. This film, while occasionally serious in nature, is by far the most accessible and newcomer friendly jump-on-point film the MCU has delivered for years, and I cannot recommend it more highly. A joy.
Who wrote this?