Movie Review – Christmas Chronicles 2, The

Principal Cast : Kurt Russell, Goldie Hawn, Darby Camp, Kimberly Williams-Paisley, Jahzir Bruno, Julian Dennison, Tyrese Gibson, Judah Lewis, Sunny Sujlic, Darlene Love, Patrick Gallagher, Voices of Malcolm McDowell, Andrew Morgado, Debi Derryberry, Jessica Lowe, Michael Yurchak, Kari Wahlgren.
Synopsis: Kate Pierce, now a cynical teen, is unexpectedly reunited with Santa Claus when a mysterious troublemaker threatens to cancel Christmas – forever.
********
Broader, bolder, better: the salutations for The Christmas Chronicles 2, the sequel to 2018's energetic seasonal entry into Santa Claus movies, continue to pile up as Chris Columbus, assuming the role of director following the departure of original helmer Clay Kaytis, ups the ante for the follow-up. Kurt Russell returns as the world's craziest Santa alongside original stars Darby Camp, Judah Lewis and Kimberly Williams-Paisley, with a few new names sprinkled into the mix, to generate one of the better holiday films of 2020 that mixes high-octane adventure and Christmas-themed magic as only Columbus, himself no stranger to these kinds of films, can provide.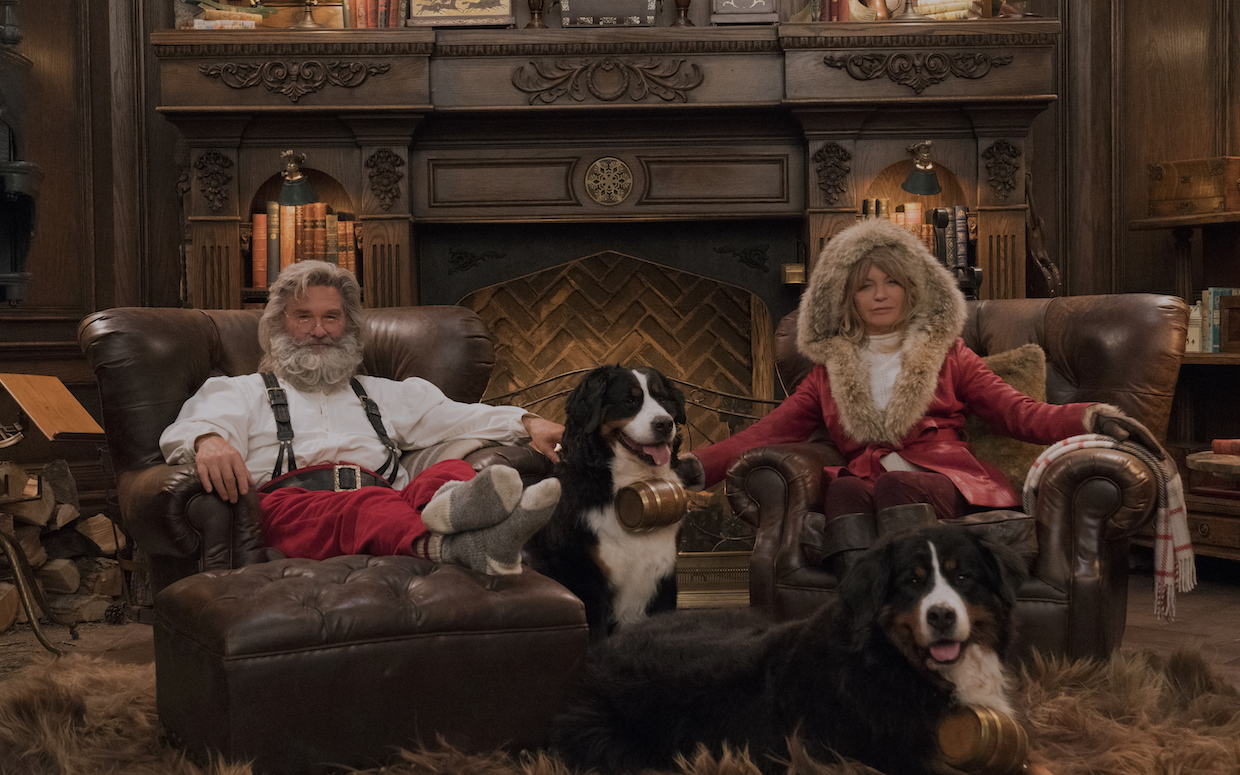 Santa (Kurt Russell) and Mrs Claus (Goldie Hawn) are struck with catastrophe at Christmastime, after rebellious former elf Belsnickel (Julian Dennison – Hunt For The Wilderpeople) steals the power of a magical star that protects the North Pole from destruction. Meanwhile, Kate (Darby Camp) and Teddy (Judah Lewis) are on vacation with their mother, Claire (Kimberly Williams-Paisley) in Cancun, with Claire's new boyfriend Bob Booker (Tyrese Gibson) and his scaredy-cat son Jack (Jahzir Bruno). So when Belsnickel sends Kate and Jack to the North Pole as part of his plan to destroy Christmas forever, and turns the rest of the elves into naughty, violent creatures, Santa, Mrs Claus and their human friends have to race to find a way of restoring the North Pole and saving the holiday season.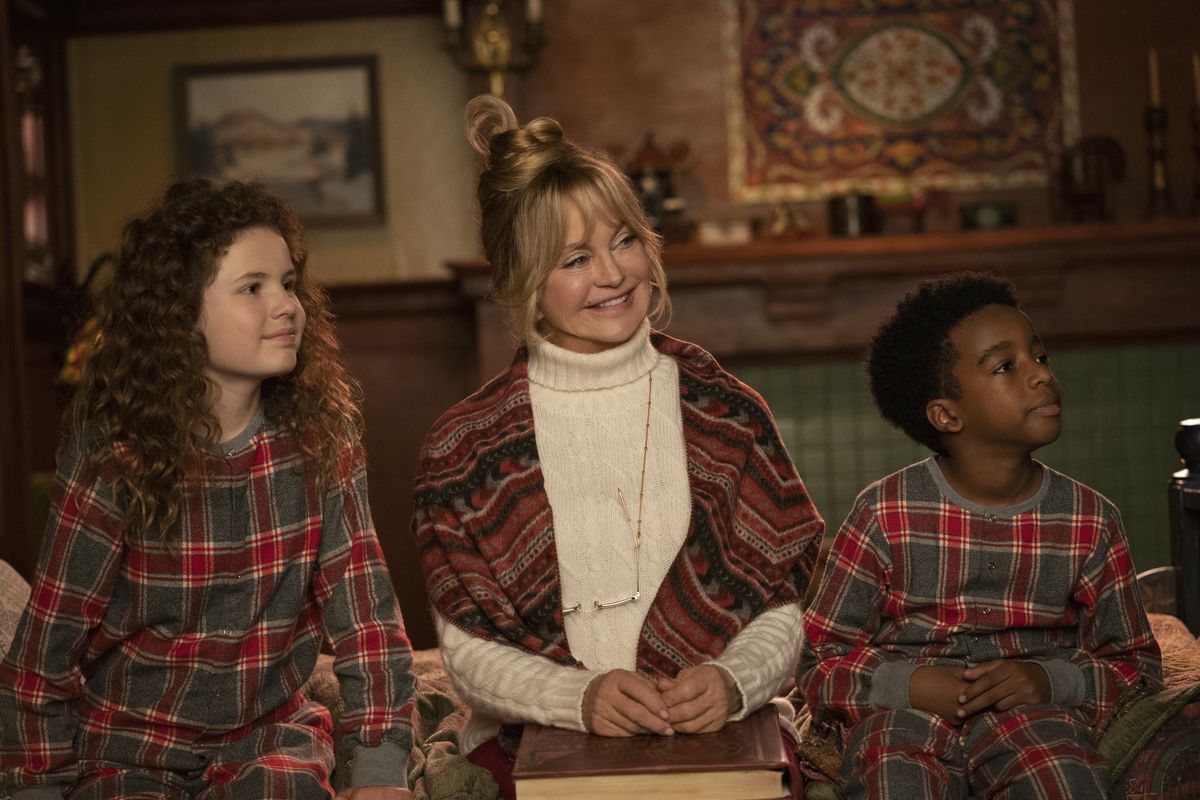 It's often hard to remember that Chris Columbus was once the director of enormously successful 90's comedies Home Alone and Home Alone 2: Lost in New York, well before he helmed the first two Harry Potter films. The director, a John Hughes protégé, knows Christmas movies like few others, and so it kinda seems appropriate that he returns to the subgenre with which he made his name. The fact he once again gets to direct children in a "family friendly" film might seem like he's returning to the well again, and to a degree that's true, but The Christmas Chronicles 2 feels a little like the man is a director-for-hire rather than the instigator of this franchise, with its trying-too-hard-to-please sentimentalism and somewhat cloying final act.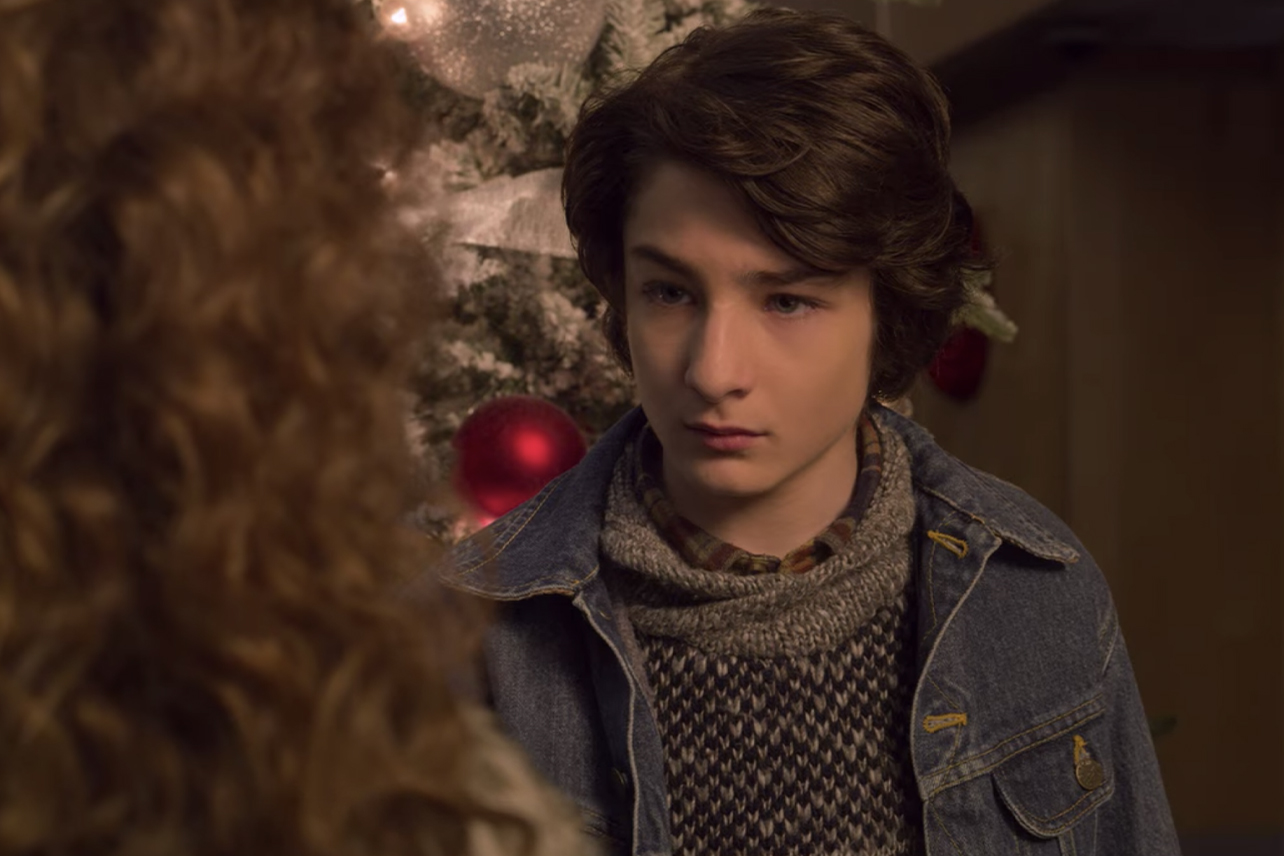 Written by Columbus and returning screenwriter Matt Lieberman, Chronicles 2 is another enthusiastically energetic romp in the Santa Claus mode, with action sequences, comedy, musical numbers, CG elves and the touch of seasonal joy thrust upon unsuspecting viewers with a bombast and ludicrous silliness that threatens to overpower the story. Sequels are notoriously tricky things to get right: do you expand upon the premise of the original film and take well-known characters in a new direction, or hedge your bets and simply retread the original film with a few minor changes, hoping to capitalise on the audience's nostalgia for what came before? Thankfully, Chronicles 2 goes with the former, taking Kate and Teddy and thrusting them into a new scenario – their mother is moving on with her life – that forms the basis for their new unhappiness. Columbus unwisely chucks a new kid into the mix, the torturously stupid Jack Booker, a timid little step-brother for Kate to coddle as the pair venture to the North Pole, in one of the film's largest missteps. Yet the wholehearted vigour and trajectory of the film cannot be assuaged: The Christmas Chronicles 2 blasts into action and rarely pauses for breath, overcoming many of the issues within with slam-bang tinsel-wrapped glee.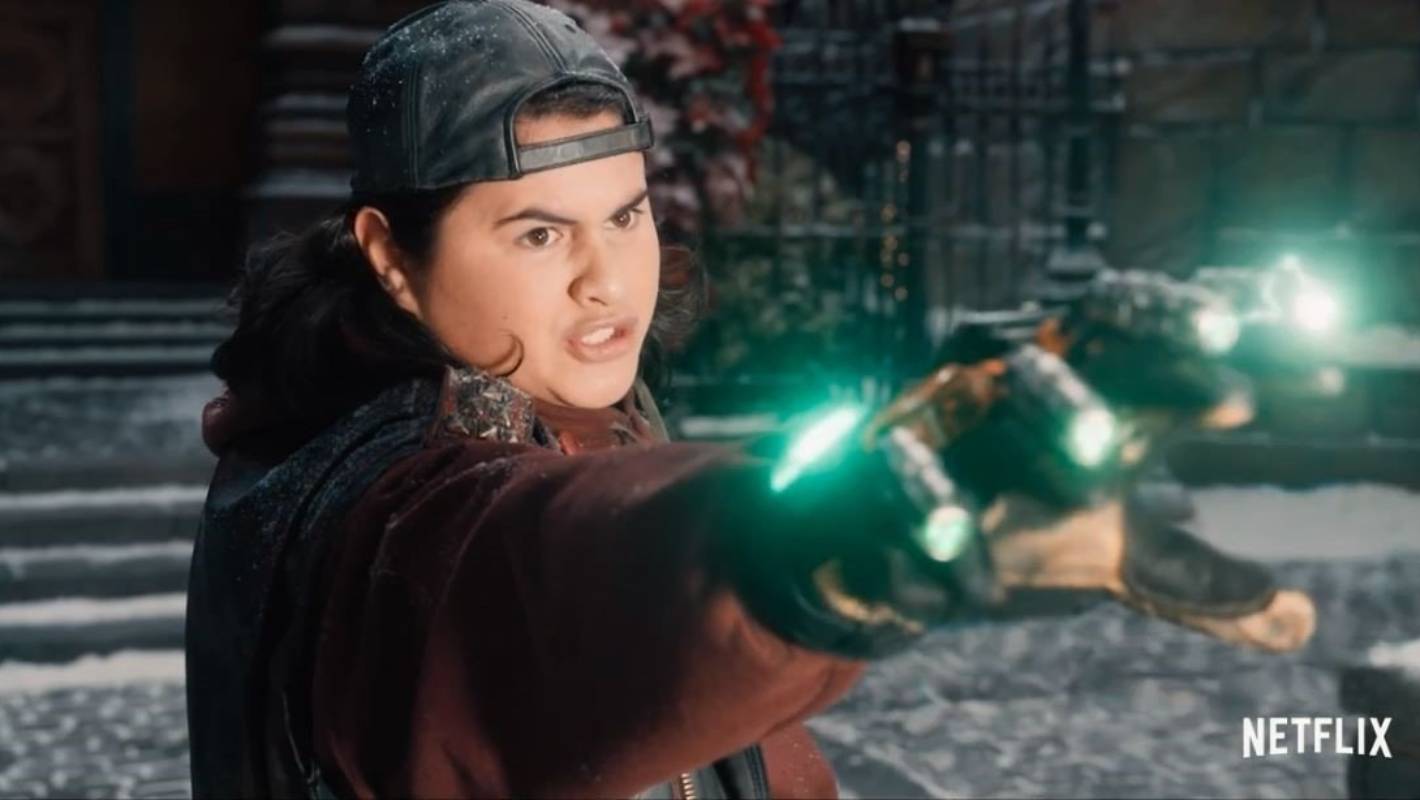 It was a brave decision to effectively write out Teddy from the majority of the film – actor Judah Lewis spends the majority of the film on a Cancun beach, only appearing in brief opening and closing scenes – and still feature one of the franchise's most moving moments. A key sequence sees Santa, Jack and Kate travel back to 1990 via a wormhole opened by Belsnickel, which allows Kate to meet her deceased father when he was a kid. The emotional gravitas of such a moment, the centerpiece of the previous film's arc now brought full circle, is undercut by Teddy's absence in this reunion, and instead we're forced to endure Jahzir Bruno's excruciating performance in his place. Poor kid's as wooden as a plank and watching him try to act alongside seasoned veterans like Kurt Russell and Goldie Hawn only exacerbates the chasm of talent between they and he. Having said that, the addition of Julian Dennison, New Zealand accent and all, is a delight, with the young actor bringing a surly antagonism which is sorely needed. The previous film didn't have a specific villain per se, making it hard to root against anyone in particular; every good sequel needs a good bad guy and while Dennison might not have the physical stature to personify true evil, his performance here is a winning one indeed.
Once again, it falls to Kurt and Goldie to shoulder the film, and they do so with the tactile chemistry of being a real-life couple and veteran cinematic icons. Russell fits the red suit superbly well again, his brash, shouty, physical Santa a far cry from the stodgy variations we tend to get year after year. Goldie Hawn makes for a terrific Mrs Claus, easily the equal of her on-screen husband and maybe even more important to the story. Her relationship with Kate and Jack is warm and well-intentioned, and Hawn seems to be as hip deep into the joke here as Russell. They banter and screen charisma is infectious, so much so I can't wait to see them on-screen together again.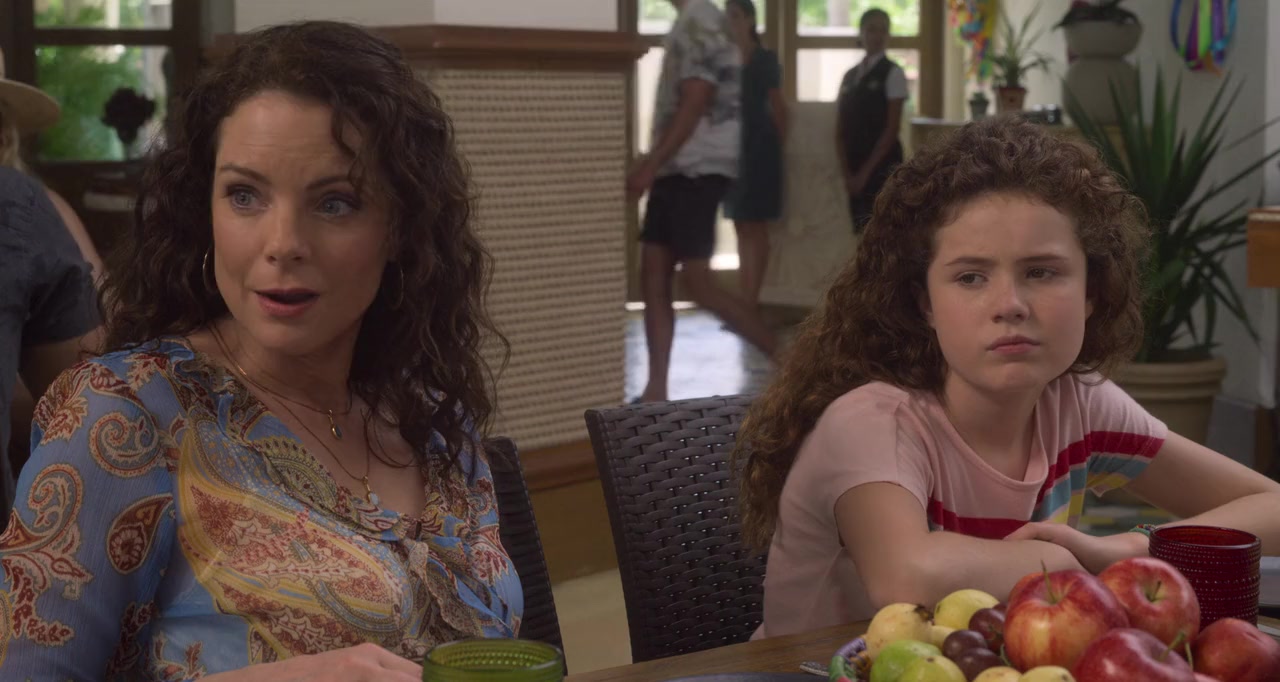 A lot of the film's jokes come at the expense of the tropes we all know and love. The CG elves are a precocious chuckle-fest, the magic of Christmas is dispensed with ease by Santa to get himself out of tricky spots (the film has another musical number, this time a massive airport sequence that's as catchy as the first film's iteration) and the wonder of Christmas and the mystery of its mythology is only enhanced and expanded by a wondrous script delving deeper into how Santa came to be. We've seen variations on this theme before, and Columbus is wise enough to showcase stuff we haven't seen in this cinematic universe yet, making The Christmas Chronicles 2 as heartfelt as the first film if not in execution then definitely in intent. Whilst the plot is far more convoluted and the world-building an order of magnitude more epic, the film remains at its heart focused on family and moving on, and may even draw a tear or two from unwary viewers. The final act leaned too heavily into sentimentality and rose-coloured Hollywood endings for my liking, but the overall tone here matches the first film for warmth and joy, a perfect recipe for a holiday movie such as this.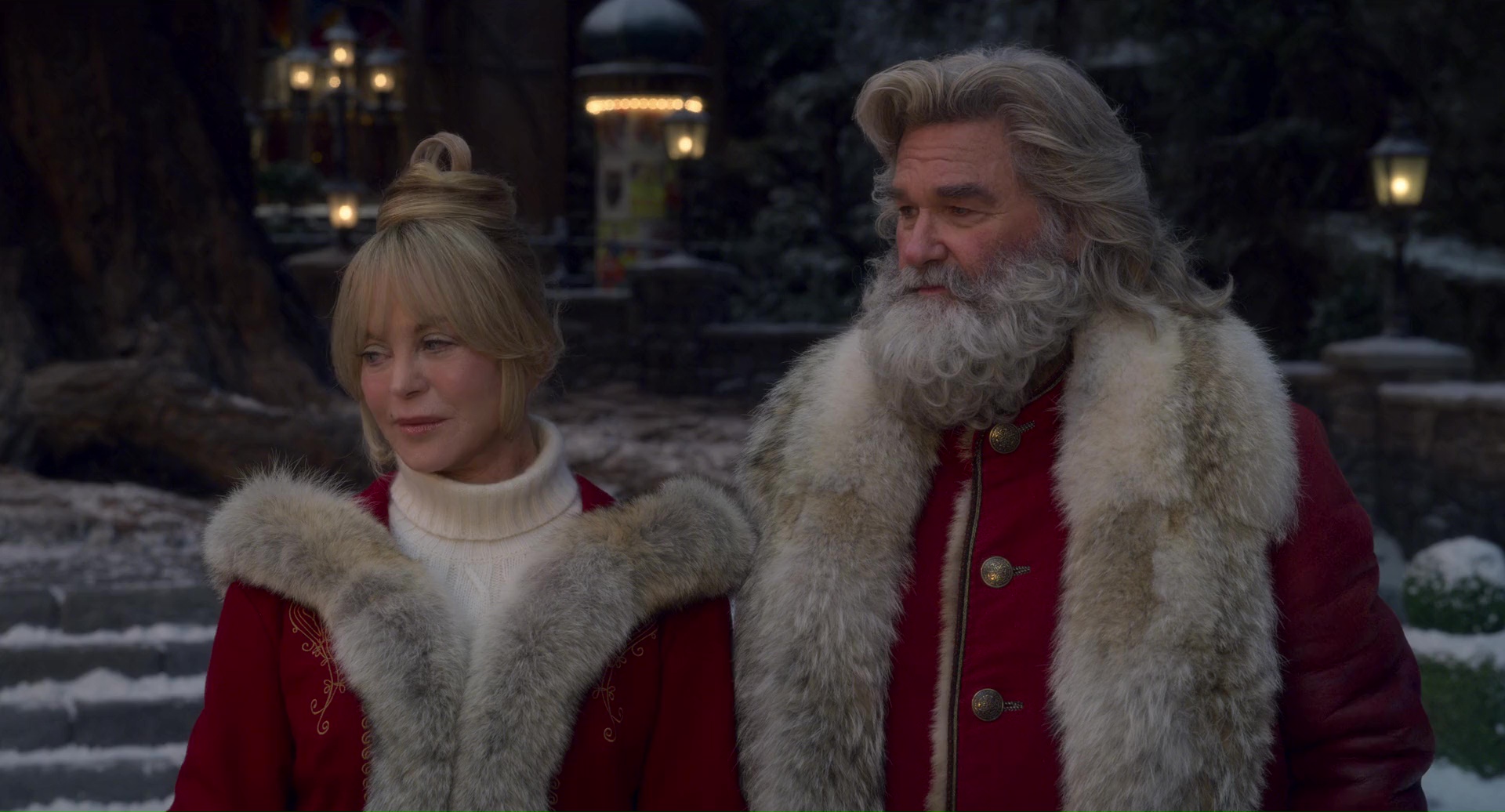 While it obviously lacks the freshness of the original film, and has problematic casting to contend with (Tyrese Gibson wouldn't have been my first choice to play the romantic interest for Kimberley Williams-Paisley's widowed wife role) there's energy and action aplenty in this wild, wild ride. The Christmas Chronicles 2 is lightweight holiday fare that will entertain and enthral the younger viewers and maintain a don't-look-away charm for those less sanguine to the charms of the season. Kurt Russell is a blast of fun, the direction is solid and the visual effects provide decent entertainment despite the relatively lower budget; this is a sequel that delivers both on and off the screen.
Who wrote this?