Movie Review – Christmas Chronicles, The

Principal Cast : Kurt Russell, Darby Camp, Judah Lewis, Lamorne Morris, Kimberley Williams-Paisley, Oliver Hudson, Martin Roach, Vella Lovell, Goldie Hawn.
Synopsis: The story of sister and brother, Kate and Teddy Pierce, whose Christmas Eve plan to catch Santa Claus on camera turns into an unexpected journey that most kids could only dream about.
********
Shredding slow-burn Christmas cheer for action, a rockin' musical number and Kurt Russell making Santa sexy somehow, Netflix' The Christmas Chronicles is an earnest and enthusiastic genre entry that will draw some chuckles and plenty of smiles from the younger viewers as it bombards you with multiple tropes and plenty of seasonal cheer.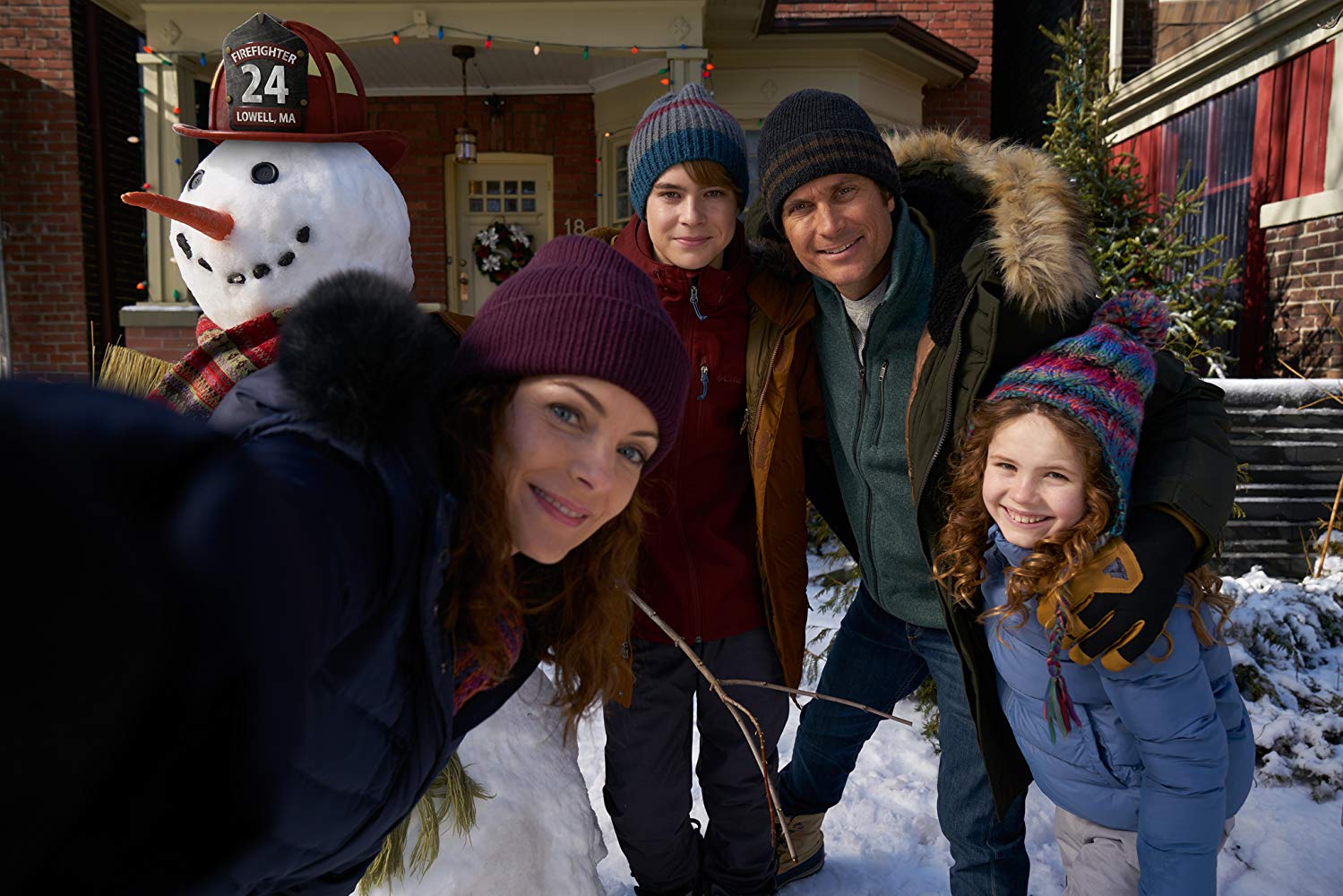 A young widowed mother, Claire (Kimberley Williams-Paisley) and her two children, troublemaker Teddy (Judah Lewis) and the upbeat and I-believe-in-Santa younger daughter Kate (Darby Camp) approach the Christmas season for the first time without their husband and father, a fireman who risked his lives for others and recently passed away. With Teddy stealing cars and Claire working long shifts at the hospital, Kate attempts to film Santa's arrival on Christmas Eve to prove a theory she develops after watching one of her dad's old video tapes. To their surprise, they catch Santa (Kurt Russell) in the act of delivering presents, although in doing so inadvertently cause his sleigh to crash, his presents sack to scatter, and his reindeer to end up wandering the streets of Chicago. Now, the young pair must work with Santa to gather all the lost possessions and deliver all the presents to the world and save Christmas.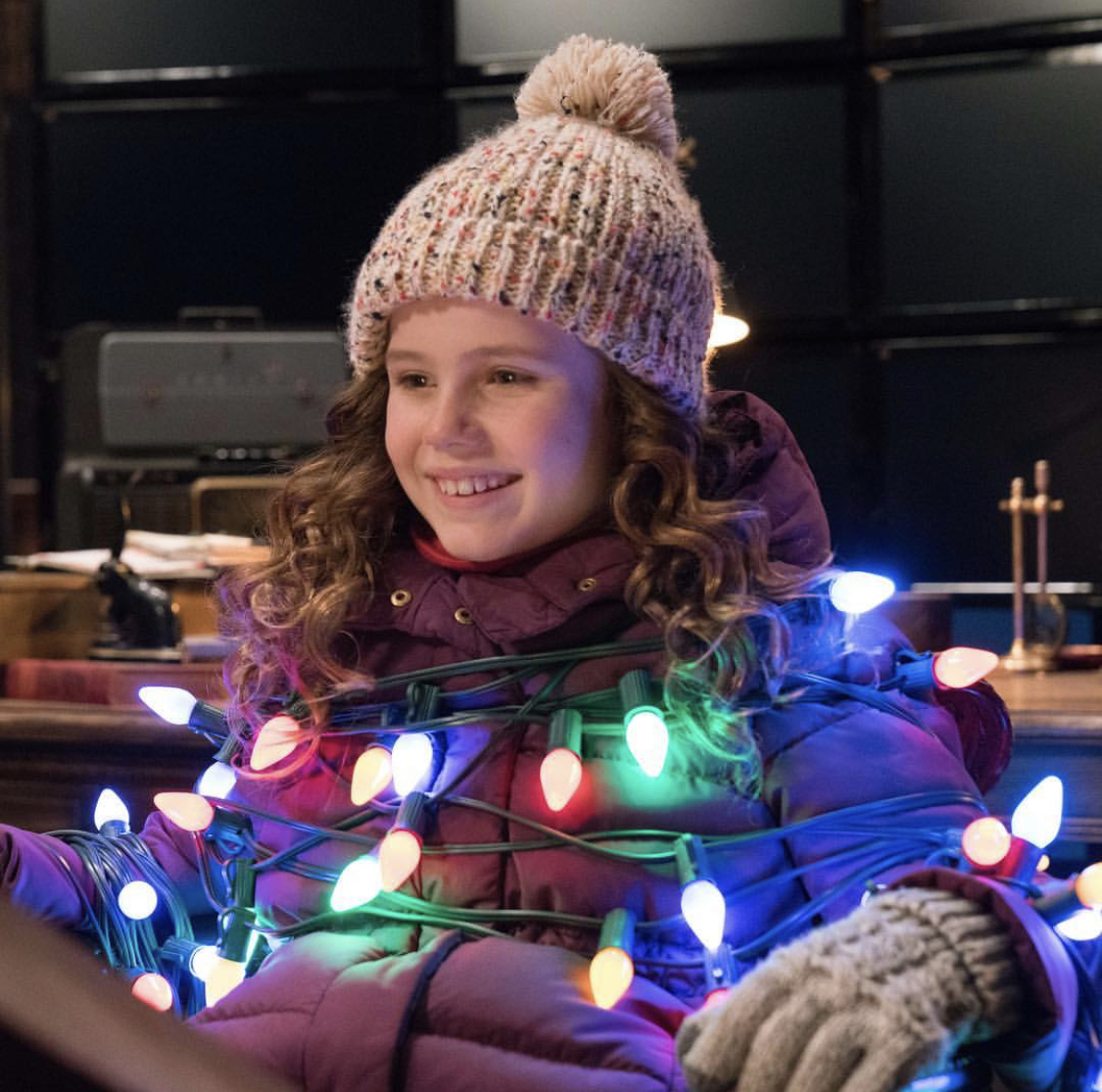 Mixing the holiday joy of Disney's The Santa Clause franchise, a touch of The Polar Express, and the action sensibility of a Michael Bay movie, The Christmas Chronicles is a rambunctious, infectiously enthusiastic adventure film that manifests the subgenre's tropes and clichés, remixes them with a dash of Hollywood pizazz, and delivers plenty of laughs, fun and energy as it rambles along with glee. Written by Matt Lieberman and directed by Clay Kaytis (for his live-action film debut), The Christmas Chronicles is a pastiche of all things seasonal, offering yet another take on the Santa Claus mythology – the North Pole, how does he deliver so many presents in a single night, elves, reindeer, magic etc etc – with the gloss and gleam of a big-budget blockbuster.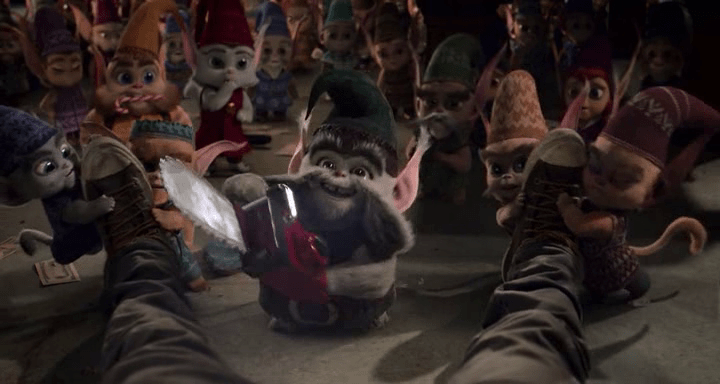 The heart of the film is young Darby Camp, as the optimistic Kate, and her relationship with non-believer Teddy, as they come to terms with their recent bereavement through a shared experience with Kurt Russell's loud-as-you-please portrayal of the jolly fat man in the red suit. It's a fantasy film in every sense and one that will definitely please the kids, with plenty of nice CG animation used to depict Santa's elves and a lot of the reindeer flying through the night sky, whilst some terrific set design (particularly of a crucial sequence set in the North Pole) maximise the awe and wonder of the season to its fullest potential. For all it's holly-jolly shenanigans, The Christmas Chronicles never feels cloying or overly sweet, with the trio of leads ensuring the pathos and drama of grief is never undercut by wanton fantasy; Darby Camp plays Kate superbly well for an actress of her tender years, believable and relatable without the woodenness of many of her contemporaries or the cheesiness a part like this might engender. For his part too, young Judah Lewis is great as her older brother Teddy, his begrudging respect and specific teen-angst character arc working beautifully alongside the younger sister role Camp offers. You can almost believe they are siblings, they have such great on-screen chemistry.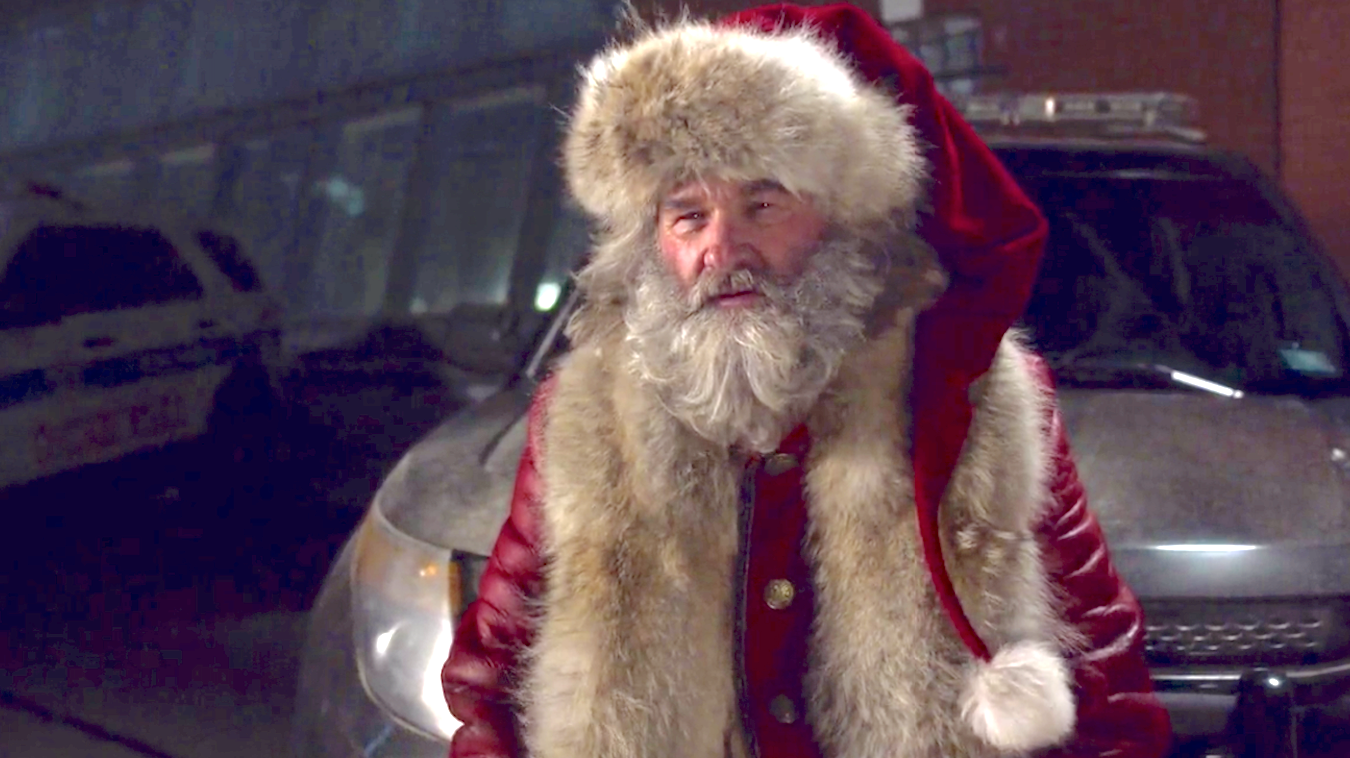 The film is nothing, however, without the over-the-top work of Kurt Russell as Santa, as energetic and action-centric a portrayal of the big guy as you'll see in years. He plays the part broad and loud, a mix of rock-star and fatherly eye-gleam generating plenty of charm and cool for a character considered by most – perhaps all – as thematically ancient and impenetrable. By turning Santa into a screen superhero of sorts, director Clay Kaytis (The Angry Birds Movie) has given us a reinvigorated holiday anchor, the kind of "what if Santa wasn't an overweight home invader" fantasy allowing for more screen antics than we've seen in prior films. As close as any that come to this is the 1980's charmer Santa Claus The Movie, and that burst itself at the seams to evoke a similar warm-fuzzy aesthetic. Kurt Russell appears to be having an absolute blast here; he knows how to make this thing work and by God does he do a great job at it. A sequence in which Santa rocks out to "Santa Claus Is Back In Town" whilst in jail will have you tapping your feet along with Russell's sunglasses-wearing suaveness. A brief appearance by his real-life partner Goldie Hawn, as Mrs Claus, not only expands the in-film mythology but also sets up a sequel (which landed on Netflix in 2020), and the continued wink to the audience nature of his characterisation is, frankly, the tonic we need to get us through shittier and shittier years.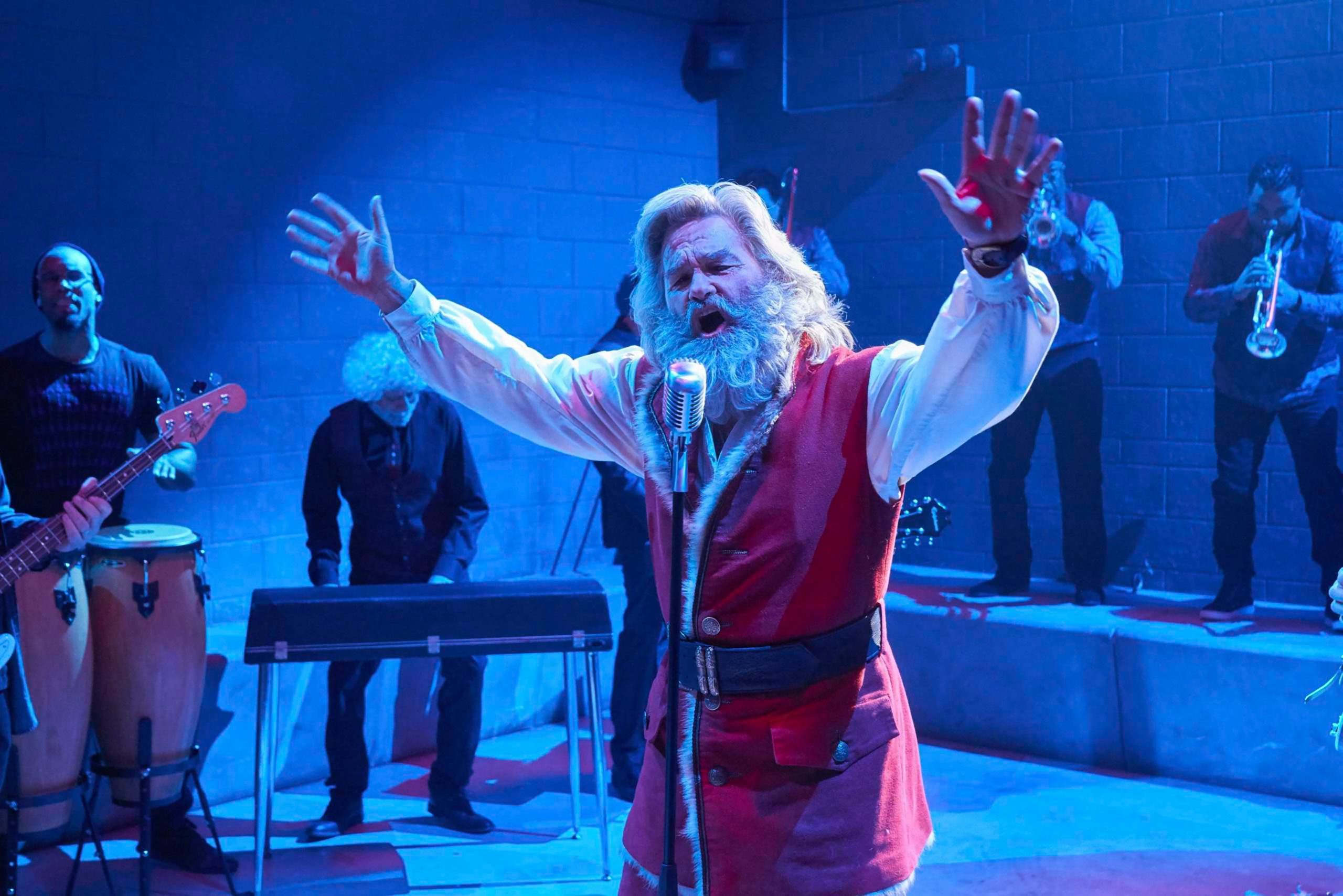 The Christmas Chronicles is terrific fun, a sugary blast of seasonal holiday cheer with a smattering of heart that will satisfy even the hardest heart amongst us. It's brisk, energetic and altogether fun, a far cry from the maudlin sentimentality traditionally besmirching screens this time of year, and although it won't linger long beyond the Christmas season, will no doubt become a holiday tradition for those seeking more explosive entertainment in the last week of December.
Who wrote this?