Movie Review – Ma Rainey's Black Bottom

Principal Cast : Viola Davis, Chadwick Boseman, Glynn Turman, Colman Domingo, Michael Potts, Jonny Coyne, Taylour Paige, Jeremy Shamos, Dusan Brown, Joshua Harto.
Synopsis: Chicago, 1927. A recording session. Tensions rise between Ma Rainey, her ambitious horn player and the white management determined to control the uncontrollable "Mother of the Blues".
********
"A one, and a two, and a you know what to do."
Mesmerising performances and dynamite production value anchor this brilliant film, an adaptation of August Wilson's 1982 play of the same name. The title refers to a type of dance popular at the time of the play's setting, the Roaring Twenties, known as the Black Bottom, and the artist who popularised the title with her legendary rendition of it, legendary Blues singer Gertrude "Ma" Rainey. Produced by Denzel Washington as part of his 10-film deal with HBO (even though this film debuted on Netflix), Ma Rainey's Black Bottom is a devastating look at exploitation, art, and racism in American culture led by a duo of ferocious performances, and masterful direction from Nights In Rodanthe helmer George C Wolfe.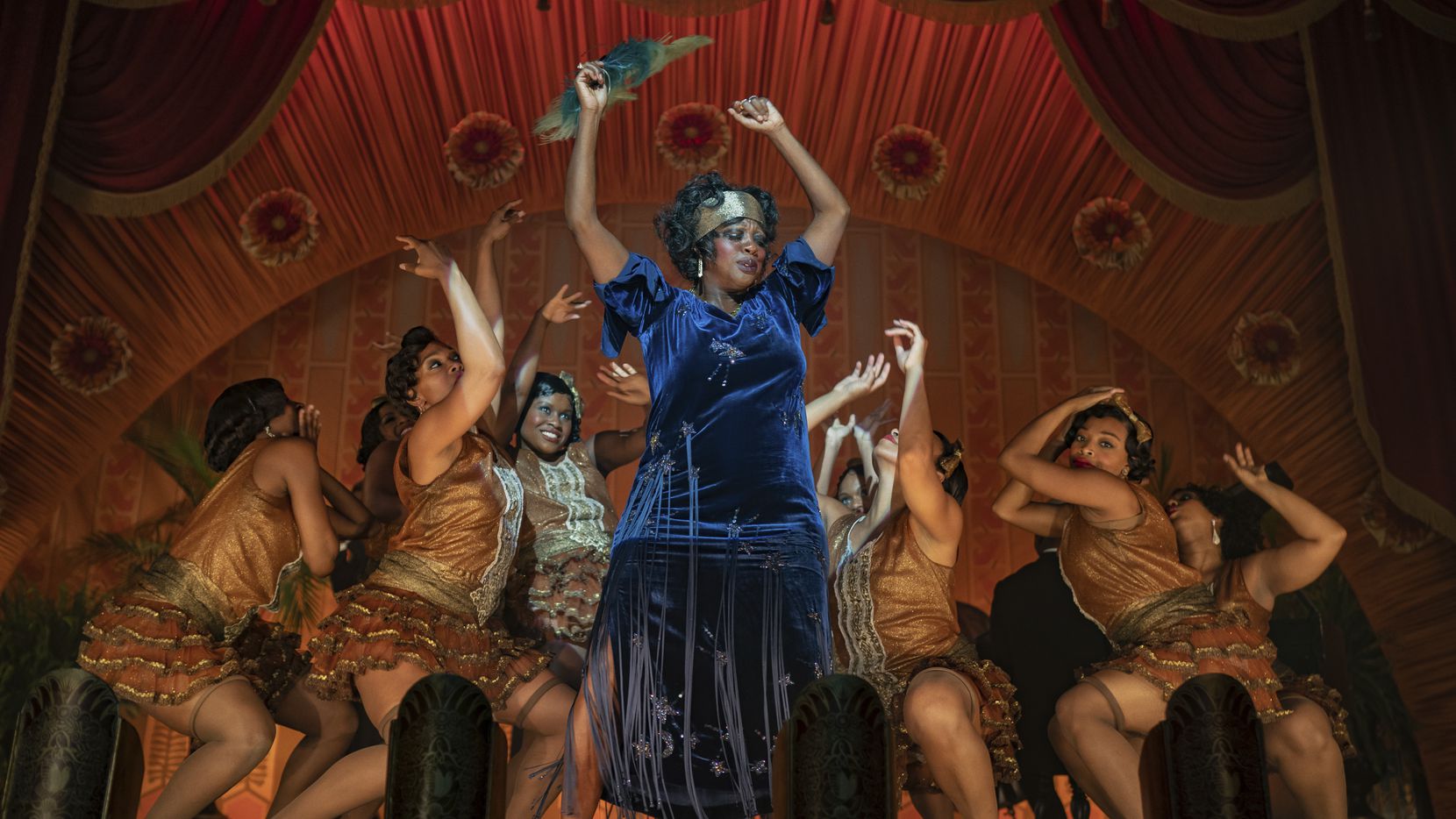 The 1920's, and popular Blues singer Ma Rainey (Viola Davis) arrives at a Chicago recording studio to cut a record for producer Mel Studyvant (Jonny Coyle), accompanied by her girlfriend Dussie (Taylour Paige) and stuttering nephew Sylvester (Dusan Brown). She arrives separately from her band, which is comprised of pianist Toledo (Glynn Turman), trombone player Cutler (Colman Domingo) and double bass player Slow Drag (Michael Potts), as well as ambitious young trumpeter Levee Green (Chadwick Boseman), who sees being associated with Ma a step in furthering his own career. Ma, a troublesome, argumentative and forceful personality, clashes almost constantly with everyone around her, driving her manager, Irvin (Jeremy Shamos) to despair, whilst the band rehearse in the studio basement they reveal hidden stories and truths that will forever change their lives.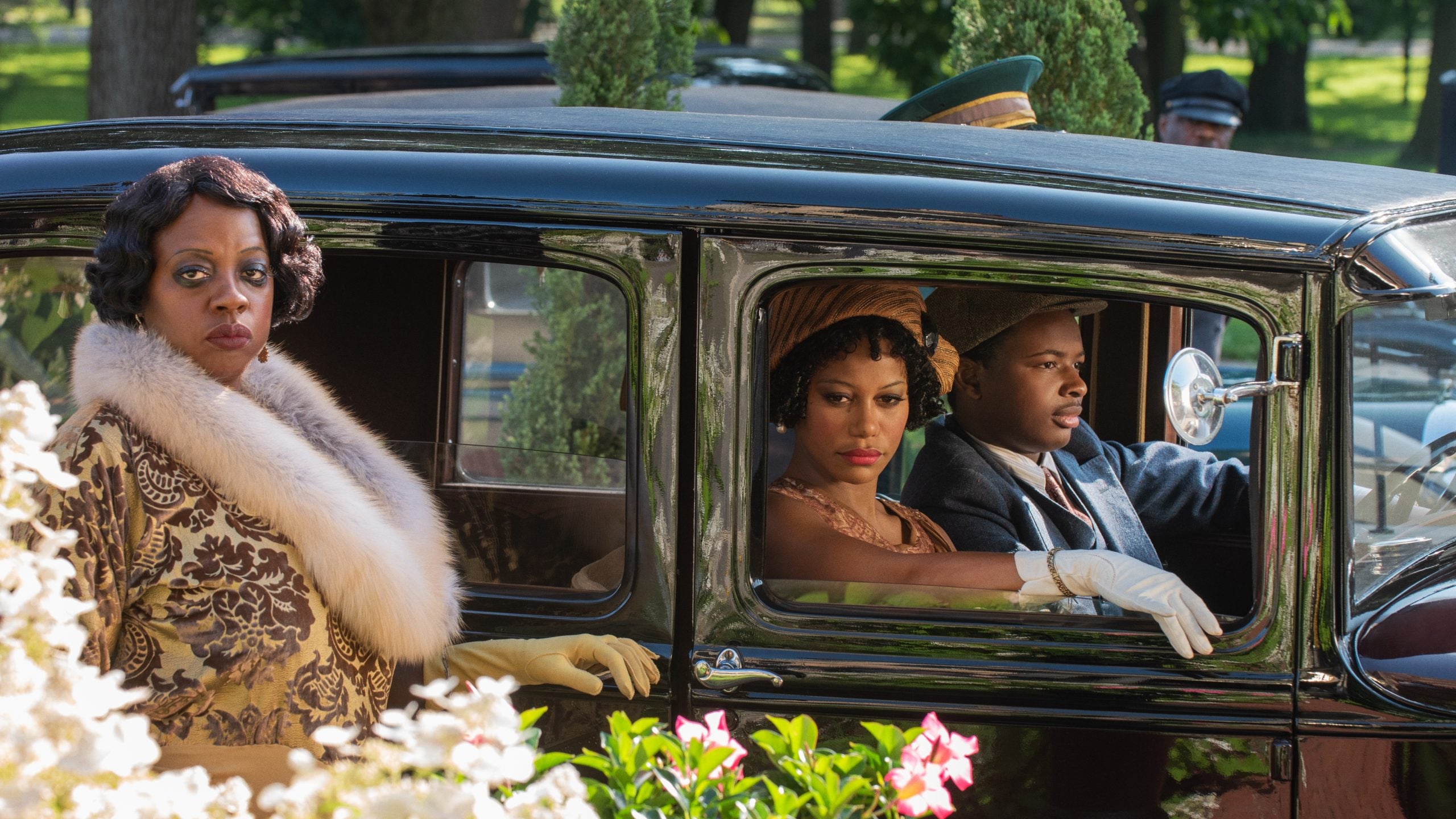 Casual viewers may not recognise the name August Wilson, but the playwright is best known for his Pittsburgh Cycle of plays – 10 of them, to be precise – of which the third, Fences, was turned into an Oscar winning film for Denzel Washington and Viola Davis. That Davis reappears in another of his plays speaks to the quality of the writing and characterisations within, with Washington himself producing this movie alongside Todd Black; the quality both in front of and behind the camera here is exemplary, and the film fires on all dramatic cylinders, boasting award-worthy performances and sublime production design, score and costume work.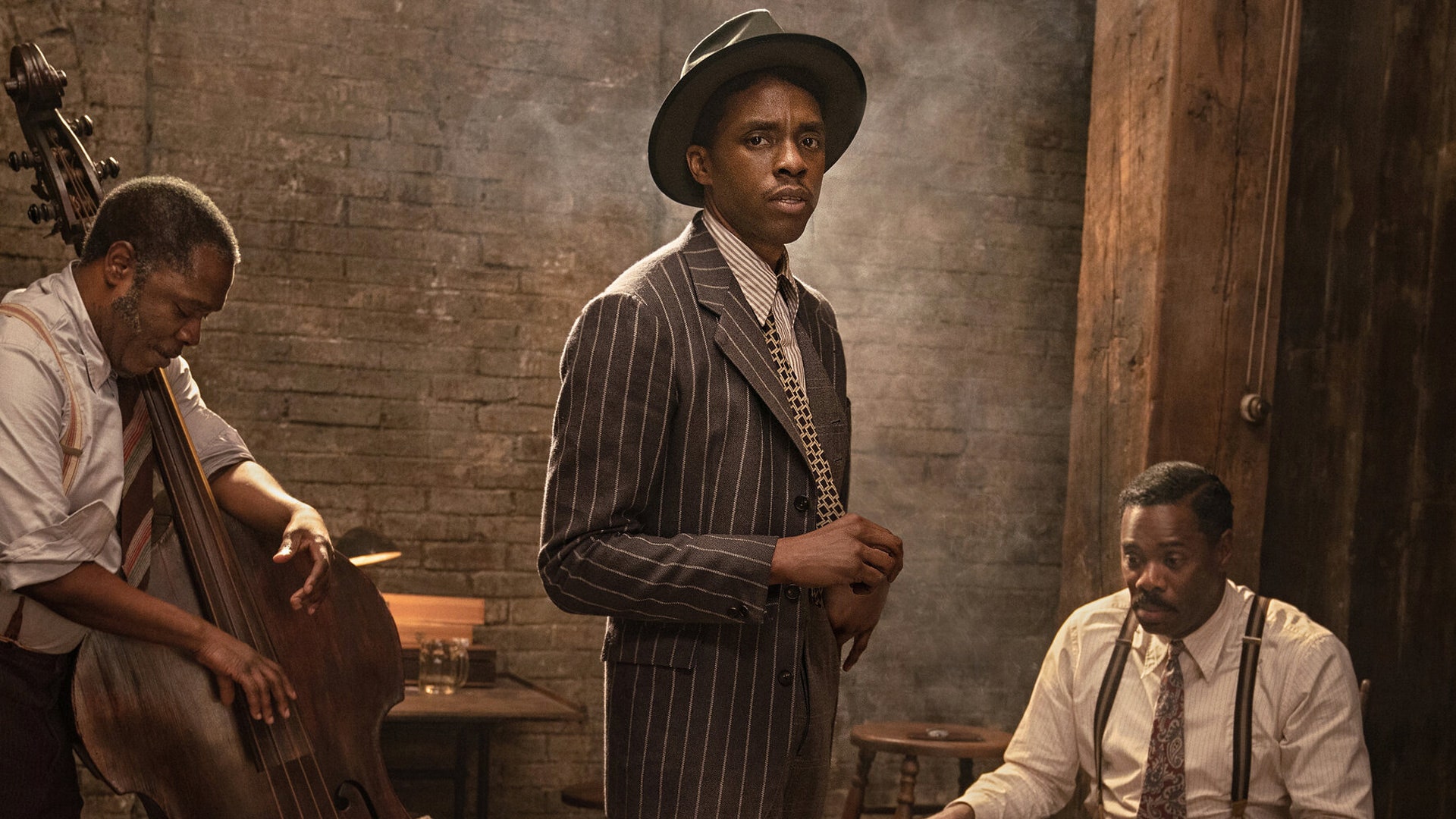 Wilson's play has been brought down to manageable size by actor/screenwriter Ruben Santiago-Hudson (The Devils Advocate, Shaft, American Gangster, Selma), who hones in on a trio of key themes within Wilson's original text. The underpinning racial tension is ever present, with the white record producer and white talent agent representative of the oppression of the black experience simply by endeavouring to exploit Ma's talent – all talent – for their own commercial gain. Down in the basement – the phrase steerage, if you will – the bad, comprised of talented black musicians, wax lyrical and tragic about their own experiences in life that has brought them to this moment, or more specifically we hear from garrulous and proud trumpeter Levee Green about his troubled youth and experience with white folks. It's a recurrent theme previously expressed so witheringly in Fences, and similar overtones bubble to the surface and explode in Ma Rainey's Black Bottom. That the music, the aching notes of early Blues music in America's fermenting Deep South, plays second fiddle to the blistering dramatic weight the film manifests is testament to just how commendable the acting and direction is here. The film could have been a musical, but isn't.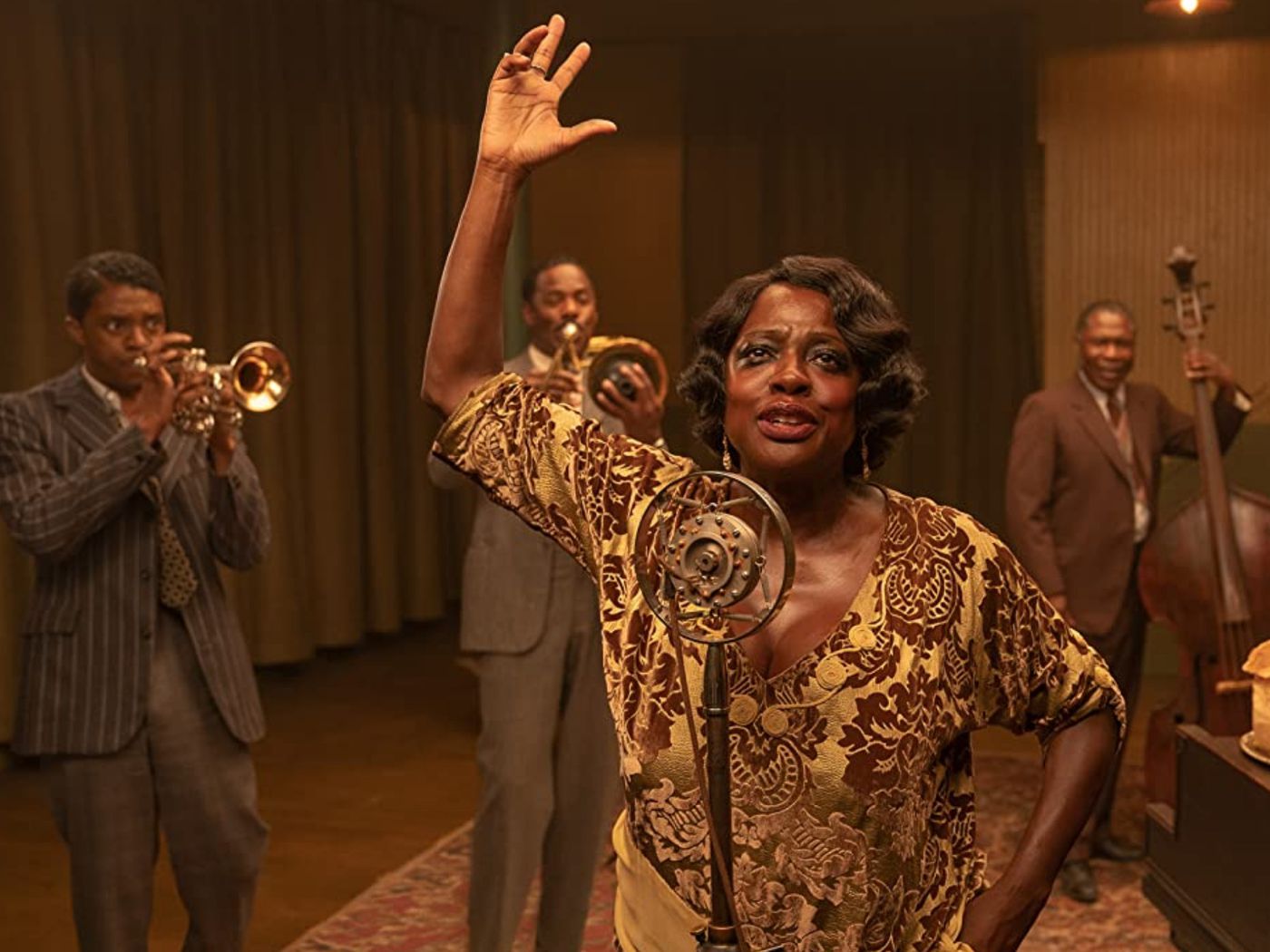 Although touted as equal billing, Oscar-winner Viola Davis still manages to play second fiddle to the late Chadwick Boseman, who passed away in September 2020 from colon cancer and to whom the film is ultimately dedicated. Davis, as Ma Rainey herself, delivers what can only be described as an outrageous and infuriating performance that is as extravagant and over-the-top as this comparatively low-key film can sustain. Rainey was a silver-toothed, large breasted, dynamic performer who was once arrested for participating in a lesbian orgy, and her notable bisexuality is given prominence in the film; as a black woman, Ma declared she was never going to be handed her power by a white patriarchy, so she would just go ahead and claim it, neutering opinion of herself from others by refusing to buckle to social norms of the time. Davis personifies this larger than life performer, her belligerence and arrogance underpinned by the tragedy that were she white she wouldn't have to fight so hard – or at all – to have her voice heard. This is a magnum opus for Davis, and is easily going to see her nominated for multiple acting awards soon enough.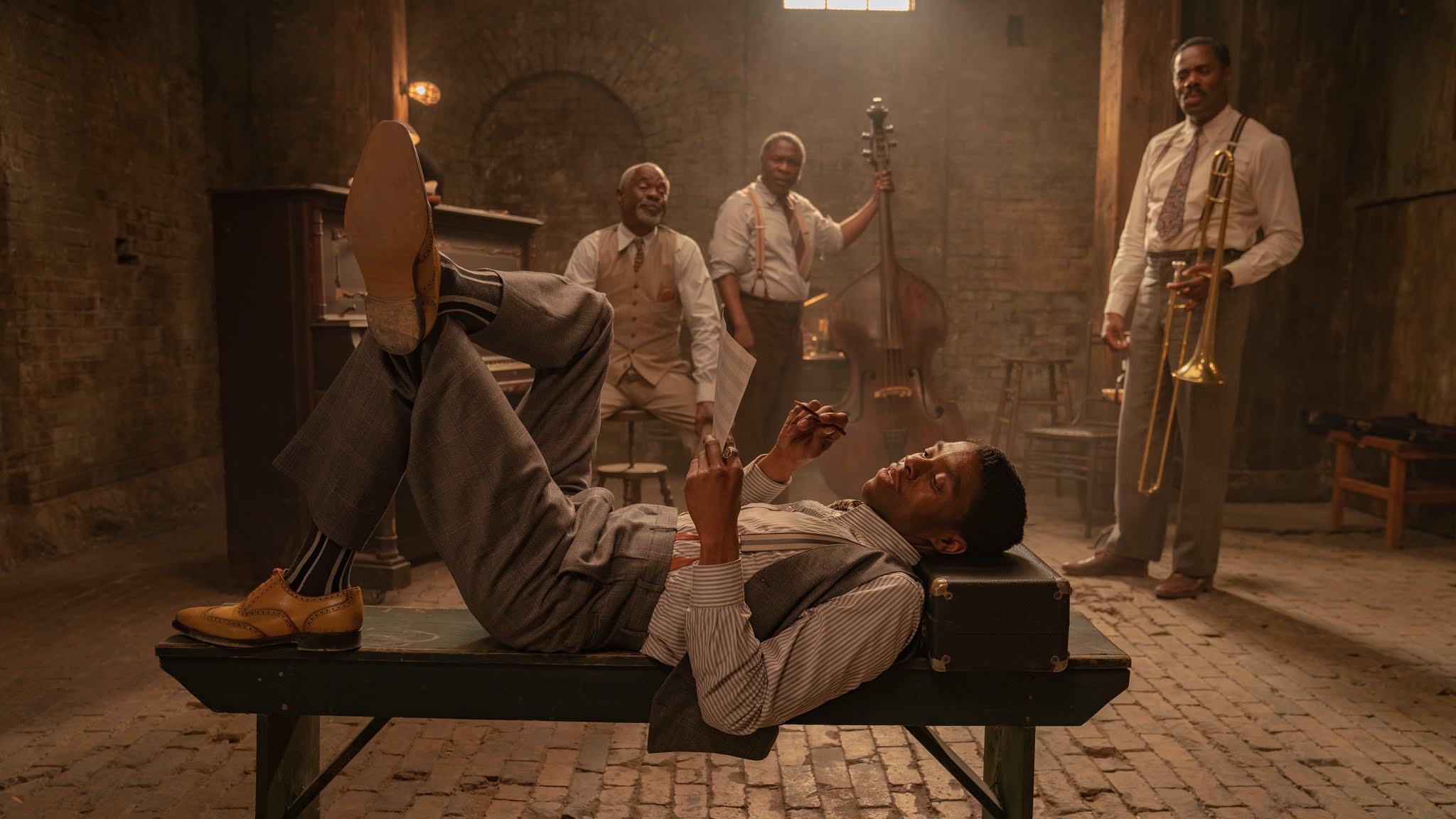 Outshining both her and everyone else on the screen, however, is Chadwick Boseman, as trumpeter Levee. Somebody in my social feed labelled his performance here as "incendiary" and I have to say I thoroughly agree with that assessment. Boseman's work here is iconic, of a performative level that could see him claim a rare posthumous Academy Award, it's that good. No, good isn't a strong enough word. Boseman infuses his performance with rage and anguish and desperation and manifesting the horror of being a young black man in America in the 20th Century. It's a compelling, captivating portrayal that I believe will see him ascend to the same vaunted legacy of the late Heath Ledger, who gave us a role for the ages in The Dark Knight before death claimed him; Boseman, who battled cancer unbeknownst to the public since 2016, passed away during Ma Rainey's post-production, and it is a triumph of acting and somebody truly inhabiting a role. His final scene, in which he berates an unseen and unseeing God, will absolutely bring you to tears for the dark irony of knowing what fate awaited the actor in real life. Although Ma Rainey's Black Bottom is remarkably concise, clocking in at a brisk 94 minutes, Boseman's Levee Green is a completely rounded character even within the ensemble, having a immediate empathetic hook with the audience and one of the most heart-rending monologues I've heard delivered on camera in all my time.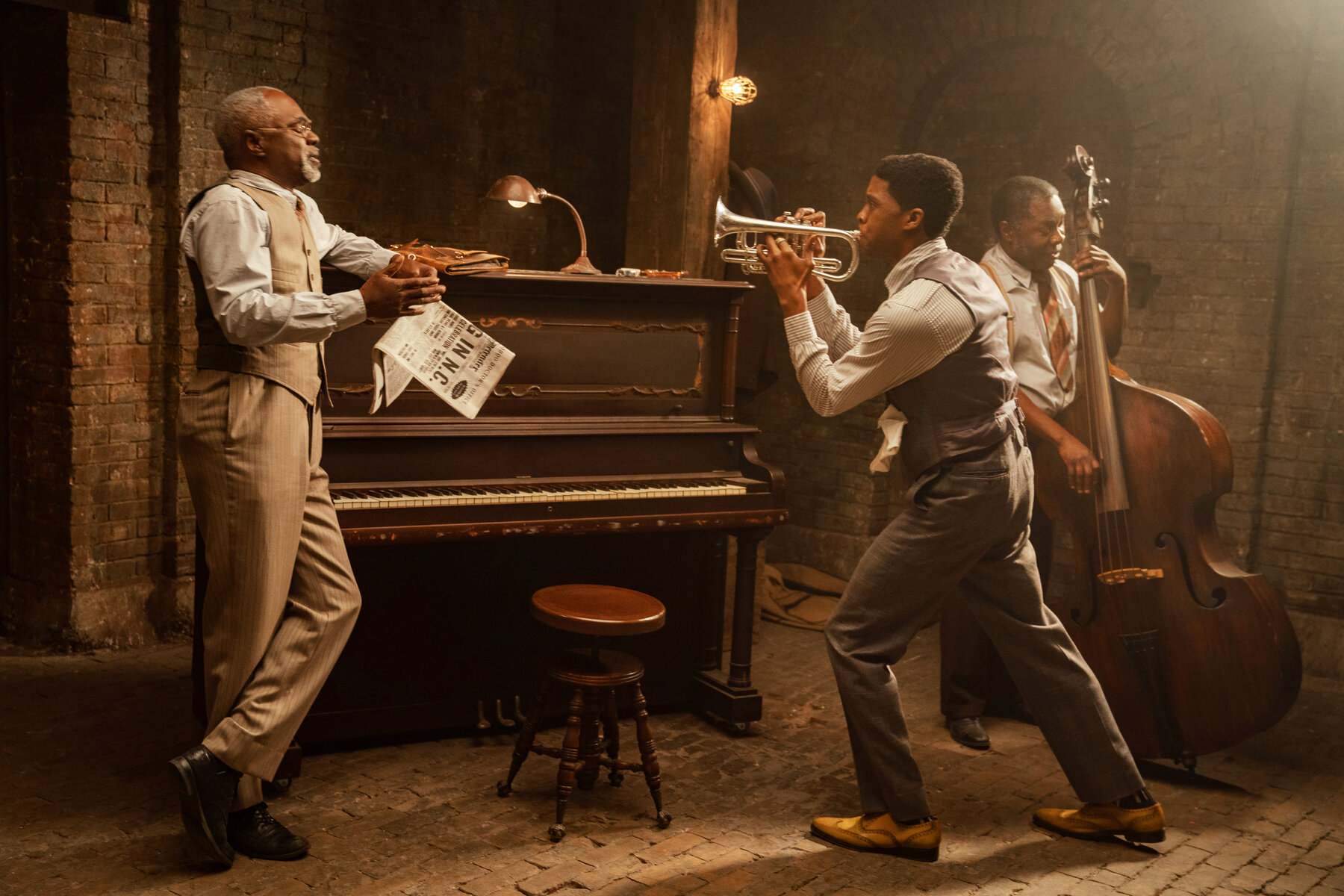 While Davis and Boseman may snag most of the acting plaudits from the film, the supporting cast are all entirely exemplary to boot. There's a touch of Great Gatsby about Ma Rainey's aesthetic, a soft ochre and brown colour palette dominating the visuals with those classic 20's hairstyles and costume silhouettes, and the actors cast to play the secondary roles all feel like they fit right into this long-gone world. The band members who dominate the film's lengthy dialogue sequences, Glynn Turman, Colman Domingo and Michael Potts, all have that indefinable presence to hold themselves alongside a white-hot Boseman, and they needed to be able to. Domingo in particular impresses as Cutler, the unofficial band leader who parses Levee's histrionics with a world-weary resignation that he's living in a society that doesn't think much of black folks. Jeremy Shamos spends most of his time playing the comedic circuit breaker of the film's highly charged racial and dramatic energy, trying to "manage" Ma when she's at her most ferocious, even if he does somehow look like the younger brother of Stephen Root. Solid work from Taylour Paige as the eye-candy girlfriend of Ma, and Dusan Brown as Ma's vocally challenged nephew, who somehow play pivotal and yet ancillary roles to the main storyline.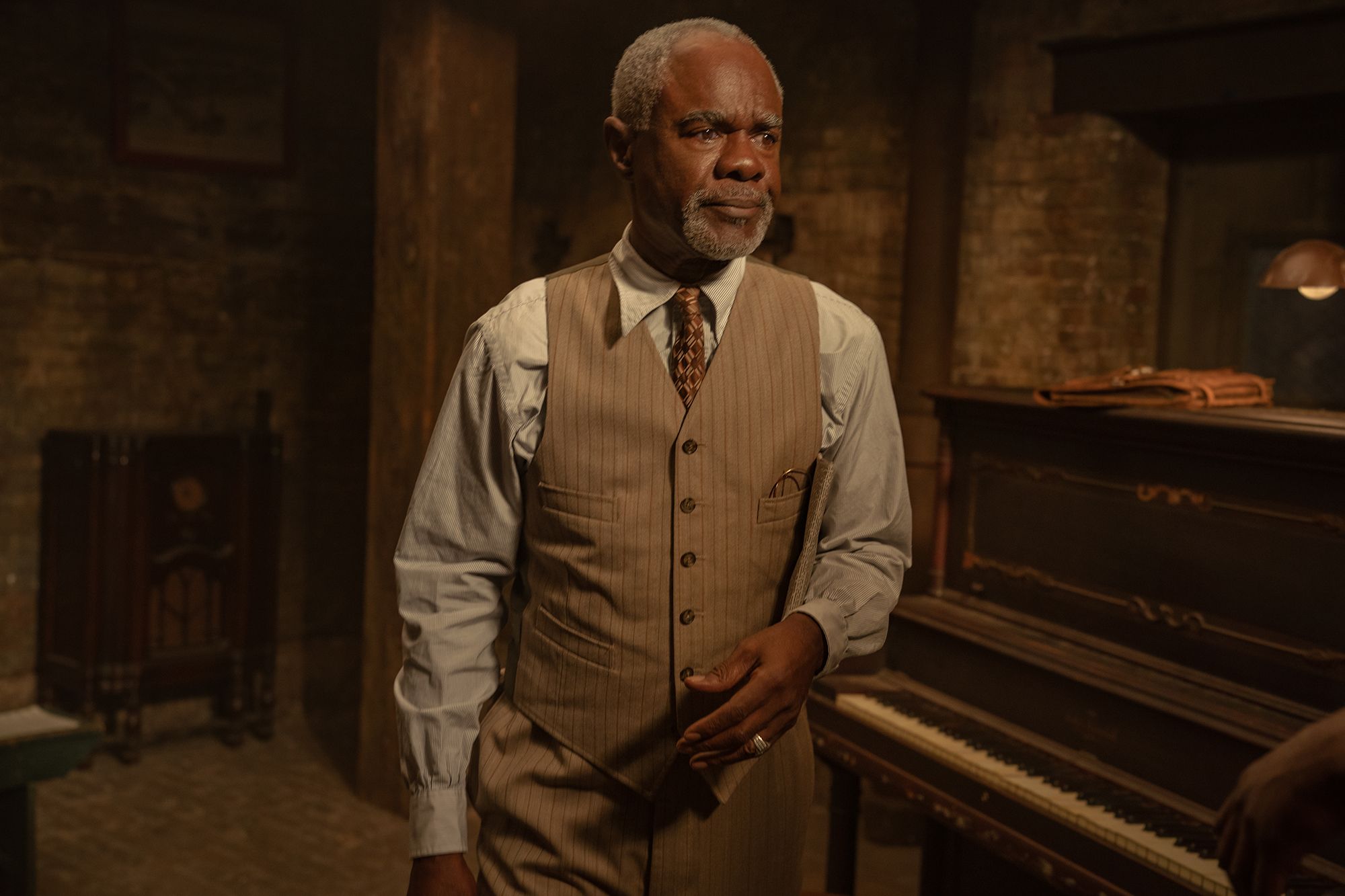 About the only thing director Wolfe needs to do with such a talented cast and such a brilliant text to draw from is point his camera at the actors and let them go to work. It's a good thing that's not what Wolfe does, however, as he evinces not just superb performances but also a great technical production from his crew. The production design is superb, from the sets, costuming and period-accurate hairstyles to the stunning photography by DP Tobias Schliessler (Battleship, Mr Holmes, Beauty & The Beast, The Good Liar) behind the camera, as well as a quintessentially 20's musical score from noted bandleader and composer Bradford Marsalis. As a tableau for his actors to work in, Wolfe has crafted a riveting canvas of such luxurious style and omnipresent poverty all in one sweaty, heated cinematic treat.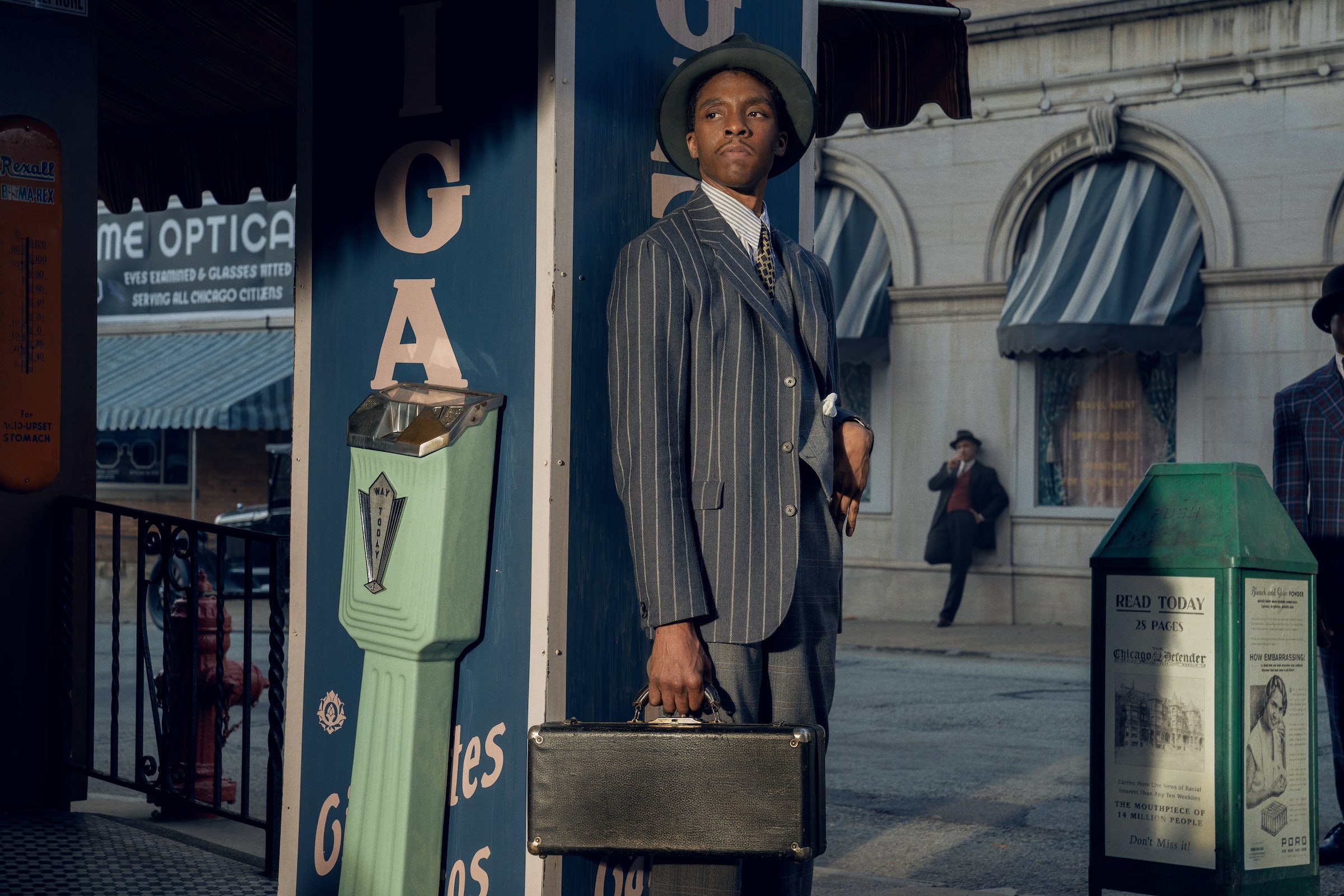 Ma Rainey's Black Bottom cannot escape its stage-play genesis, nor should it. It's an electrifying ride into the past, a diatribe of dramatic urgency pulsating within its tragic subtext that crystallises in a moment of such pathological torture you'll be shuddering at just how approximated we are to this material even now, some one hundred years after all this was set. Chadwick Boseman delivers an incandescent performance for the ages, backed up by Viola Davis as the titular Rainey in all her splendour, and August Wilson's dynamic, dynamite writing.
Who wrote this?