Indian born British-Australian actor Hugh Keays-Byrne has passed away aged 73.
Mr Keays-Byrne is perhaps best remembered for his roles in George Miller's Mad Max franchise, playing villains Toecutter in the original 1979 classic an Immortan Joe in the recent Mad Max Fury Road (2015).
He had a varied career throughout Australian cinema, however, with early appearances in The Man From Hong Kong (1975), and 1978's Blue Fin, based on the Colin Thiele novel about a young boy who befriends a trio of pelicans, as well as Ginger Meggs (1982), which was based on the classic Australian comic-strip character.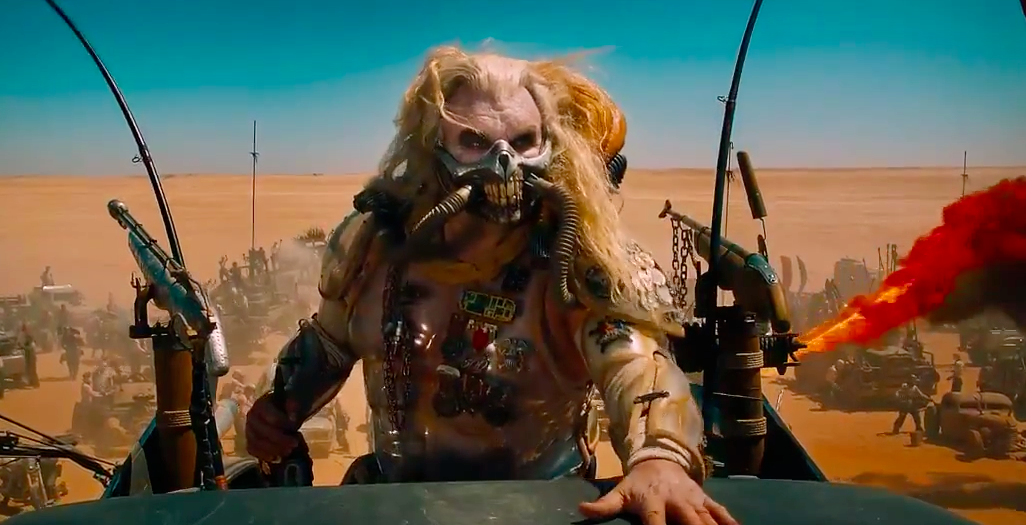 The 1980's were his most productive years, appearing in Strikebound (1984), Burke & Wills (1985), Kangaroo (1987), and Les Patterson Saves The World (1987), while he co-directed and appeared in 1992's low-budget sci-fi offering Resistance.
On television, he had a regular role on Farscape as Grunchlk, appearing in both the television series and the 2004 miniseries The Peacekeeper Wars.
Hugh Keays-Bryne passed away on December 1st, and is survived by his partner Christina.
Who wrote this?