Movie Review – Extraction (2020)

Principal Cast : Chris Hemsworth, Rudhraksh Jaiswal, Pankaj Tripathi, Randeep Hooda, Priyanshu Painyulli, Golshifteh Farahni, Siraj Rikame, David Harbour, Adam Bessa, Shataf Figar, Neha Mahajan, Manoj Bajpayee, Sam Harvgreave.
Synopsis: Tyler Rake, a fearless black-market mercenary, embarks on the most deadly extraction of his career when he's enlisted to rescue the kidnapped son of an imprisoned international crime lord.
********
Avengers darling Chris Hemsworth headlines this rock-'em sock-'em action romp, with the Aussie star sporting his own accent and a plainly John Wick attitude. Although nobody kills a puppy here, Extraction does deem children unworthy of the sacred cinematic unwritten rule, whereby it's practically the death knell for a film that kills off a kid: here, children are shot in the head, thrown off a roof, and otherwise assaulted by all and sundry in a gleefully wanton extravaganza produced by the Russo Brothers, and directed by Avengers' stuntman Sam Hargrave on debut. Sadistic, realistic and frenetic, Extraction delivers pulse-pounding thrills across a drab Bangladeshi vista with copious blood, gore and thunderous car chases, including one fifteen minute single-take shot that has to be seen to be believed.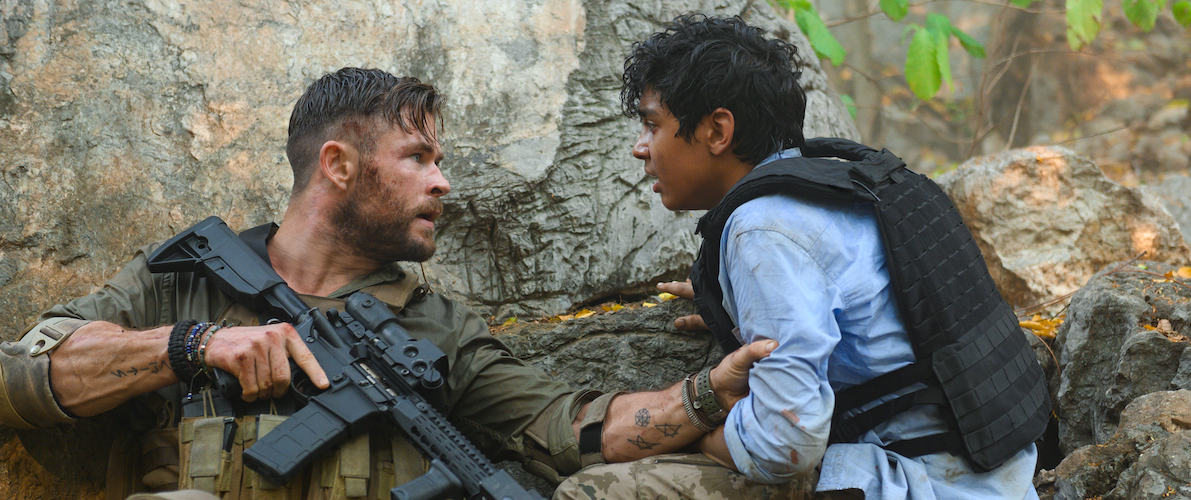 Hemsworth plays Tyler Rake, a black market mercenary hired by imprisoned crime lord Ovi Mahajan Sr (Pankaj Tripathi) to locate and rescue his kidnapped son, Ovi Jr (Rudhraksh Jaiswai), who has been taken and held for ransom by Bangladesh's biggest crime lord, Amir Asif (Priyanshu Painyuli). With his crack team alongside him, including spotter and ringleader Nik Khan (Golshifteh Farahani) and sniper Gaetan (Sam Hargrave in a minor role), Rake infiltrates the location where young Ovi Jr is being held, before all hell breaks loose and he has to use all hit wits to escape. Tracking his every move is a special forces henchman of Ovi Sr, Saju (Randeep Hooda), who wants to take his boss's son for his own ends, and will stop at nothing to kill Rake in order to accomplish his mission.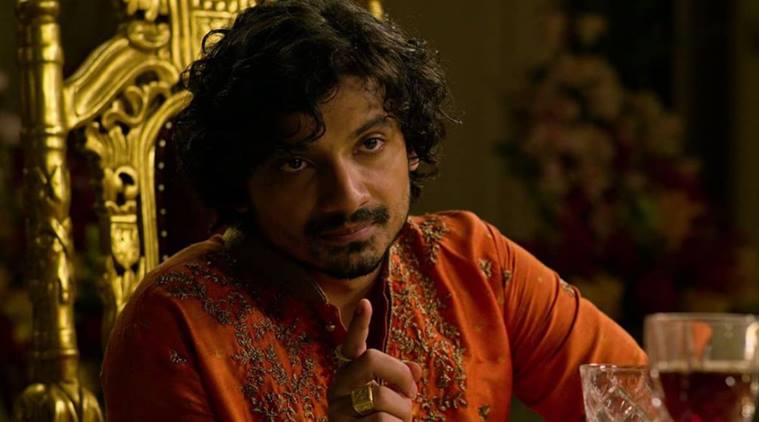 Written by Joe Russo, leveraging his Marvel Cinematic Universe success with Hemsworth and Hargrave, Extraction isn't a particularly intelligent film, nor the most weighty in terms of character development or motivation. It's a fairly simple smash-n-grab scenario, with all guns blazing and plenty of bodies left in its stars' wake. True to form, Hemsworth smashes, slices, dices, shoots and pulverises all around him on his mission to extract the young lad from the dank, depressing streets of Bangladesh's capital, Dhaka, all of which serve as a hurly-burly backdrop for ultra-violence and countless swathes of faceless solders, police and special forces, all sent to capture or kill our hero.
I use the term "hero" in its loosest possible way, for Hemsworth's Tyler Rake isn't a cape wearing chin-jutting personification of human decency. He's a killer, a mercenary who has – and I'll pinch an MCU phrase here – a lot of red in his ledger. At one point in the film he softens at the mention of his own son's name, a minuscule and all-too-brief subplot designed to humanise the most inhuman of killers; the film forces us to root for Rake throughout, despite not really giving us a reason to other than that he's the central character. To wit; Rake is a sullen, angry, bitter man, resentful of the path his life has chosen, and you almost get the sense Russo flirted with an "I'm too old for this shit" kinda line in places but avoided temptation, and his actions throughout the film find us aghast at the rapidly rising body count and sheer brutality we're forced to witness. To his credit, despite the character being woefully underwritten, Hemsworth provides a solid performance that anchors both our lust for carnage and an intrinsic support of the underdog, and Rake is most certainly the underdog here, given the legion of attackers sent to stop him.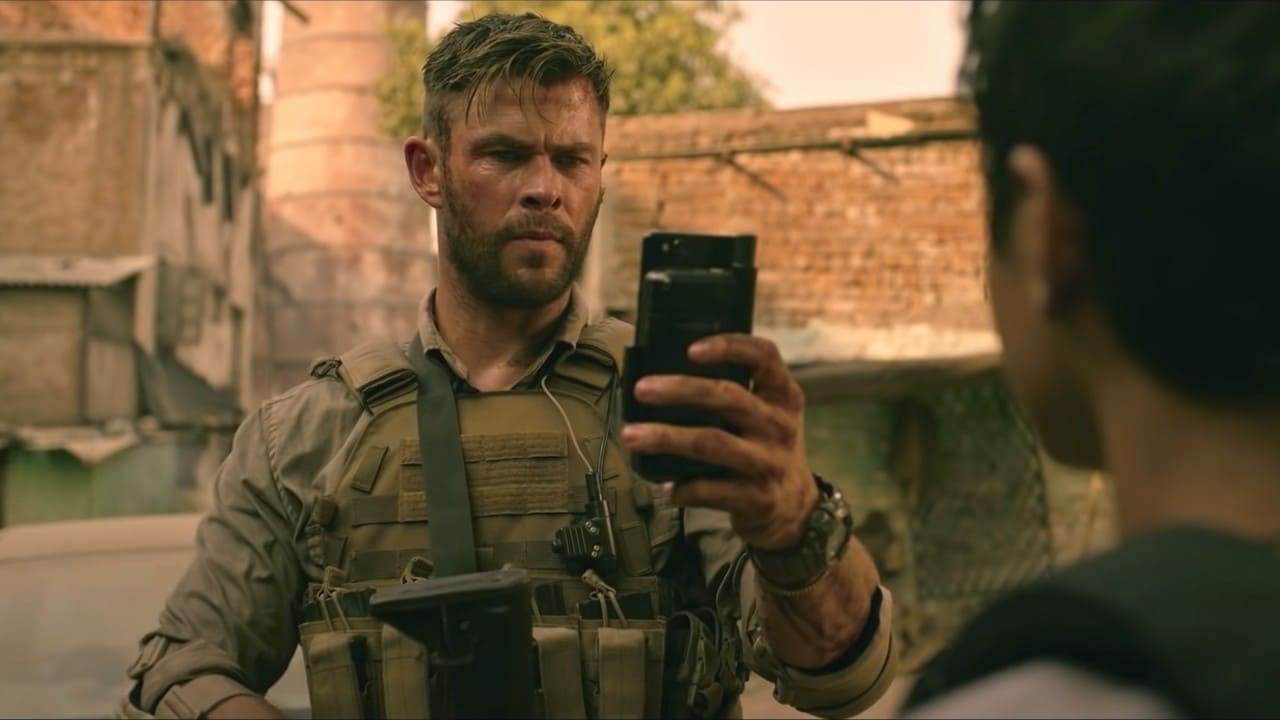 The rest of the cast as mostly unknowns for Western audiences, although they are all incredibly popular in their home domestic markets. International Indian Film Academy Award nominee Randeep Hooda, a one-time model and equestrian (and also a scholar here in Australia briefly) co-stars as Rake's initial nemesis, Saju, who is perhaps the most humanised of all the characters as he's forced into combat to secure the survival of his own wife and child, delivering a legitimately moving performance in a role that could have simply been the "silent assassin" type without stretching the audience. The film's central villain, Bangladeshi super-criminal and outright asshole Asif, is brought to life by Priyanshi Painyuli, and never have I wanted a bad guy to cop a bullet so much as he in recent memory. He's a thoroughly depraved antagonist, his sadism extending to his treatment of the poor children in the film, one of whom is unceremoniously thrown from a three storey rooftop to his death, whilst another is recruited through the threat of losing several fingers (Suraj Rikame, doing the Lord's work as a scarred street-rat who vows revenge upon Rake at one point); Painyuli's turn as Asif is effective indeed.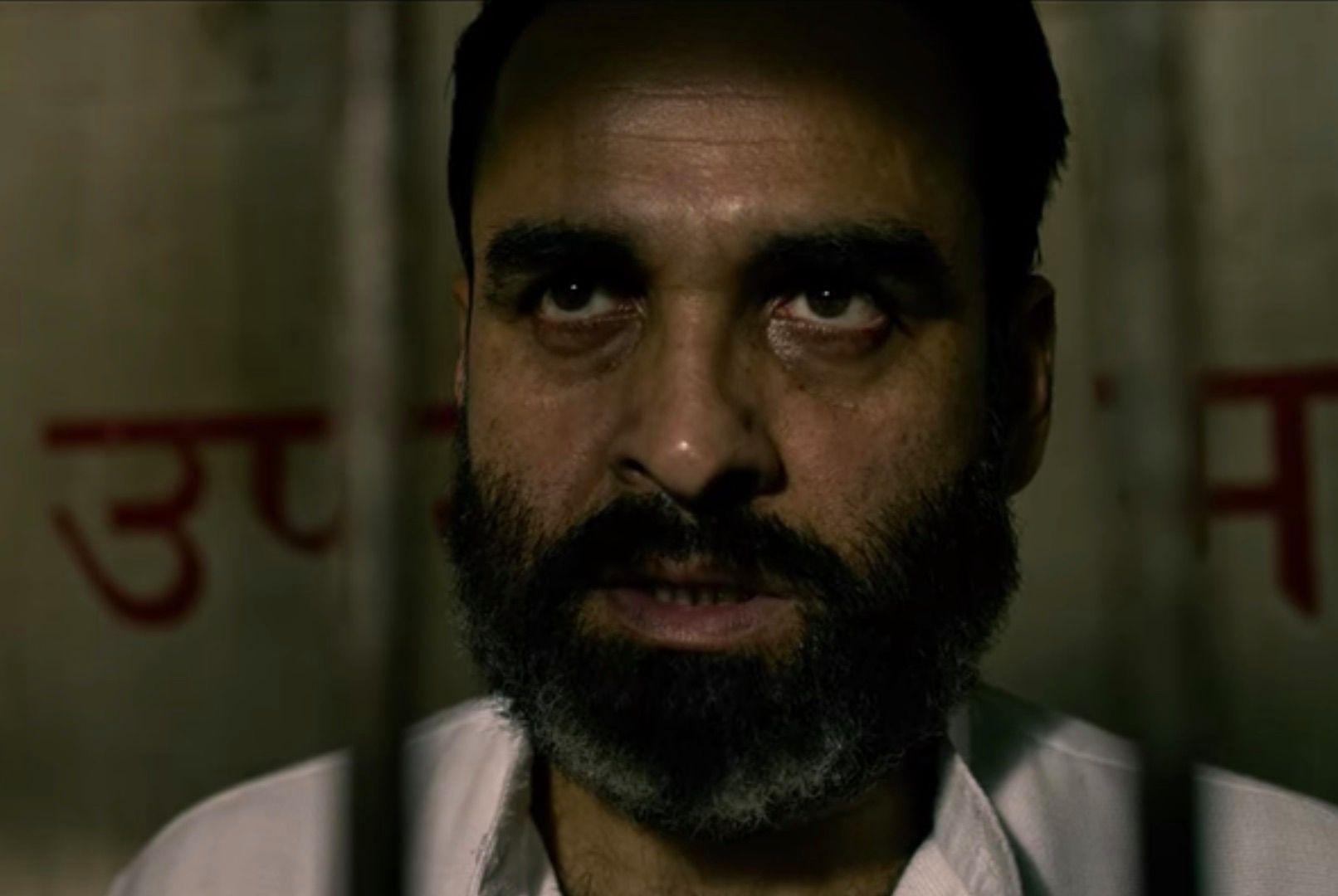 Saddling up as Rake's main link to the real world, his "handler" Nik Khan, a beautiful operative who is as skilled at doling our death as her main man, and is played by the utterly gorgeous Golshifteh Farahani. Farahani, who appeared in minor roles in Ridley Scott's Body Of Lies and Exodus: Gods And Kings, has been around the film industry since the late 90's, and although vastly underutilised in Extraction (there's along gap mid-film where she's entirely off-screen), there are several moments late in the climax where her prowess as a kick-ass heroine truly shine. Here's hoping the Iranian-born actress becomes a legitimate draw and headliner in the future. Also stepping into the frame for a bit of a cameo is David Harbour (Stranger Things, Hellboy) as a former associate of Rake's, somebody with whom he feels a kindred spirit, but you just know things'll head southwards when they come together (and they do), giving Harbour and Hemsworth  chance to go head-to-head in a slap-down battle for the ages.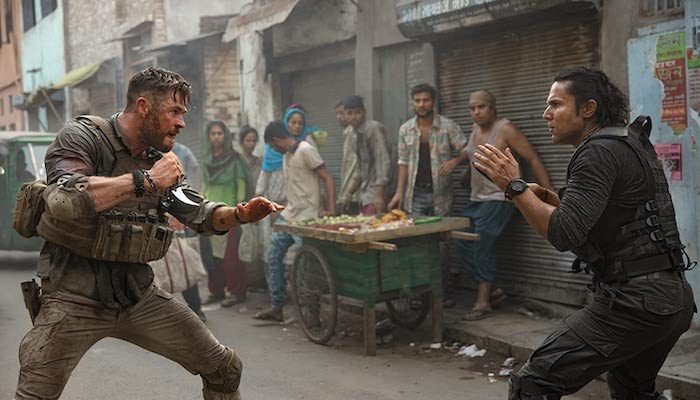 Working against the film is its omnipresent sense of sadness, crucial to Hemworth's character but also slathered across the entire story. The setting being Bangladesh, one of the world's poorest nations, also brings with it a sense of human desperation, the "life is cheap" finality to the violence and death brought to bear seemingly without thought. Every character has his or hew own cross to bear, there's not a smile in sight, and the rising bile betwixt hero and villain is indicative of a lack of emotional wound cauterisation for anyone involved. Some might be put off by the film's bitterness and suggestions of its "white saviour" overtones, which are legitimate concerns despite Hemworth at no point being a saviour to anyone, really, and there's a good argument that the lack of emotional content within the screenplay turns a solidly mounted action spectacle into an empty, destitute vessel of maudlin ferocity. There are no heroes here, by Hargrave's accounting, only people hoping to simply survive, and yet the film can't handle these valid themes with any sense of scope or reciprocity towards its central character.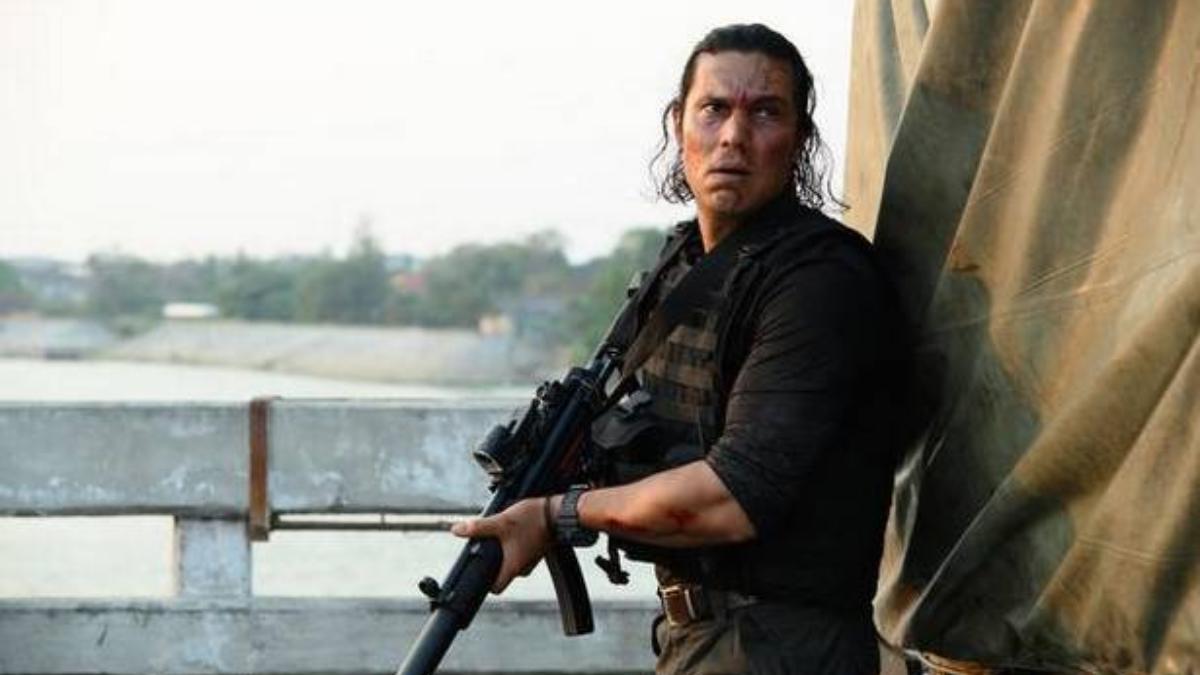 The film's key selling point, however, is its breakneck action sequences, which go on and on and on at times, rarely pausing for breath, as Hargrave throws his camera into the fray with absolutely no fear. People fall from balconies, are thrown from moving vehicles, are shot, blown up, decapitated, defenestrated and all manner of other wince-inducing deaths, with Hemsworth bludgeoning his way through an army of stuntmen and extras with a ferocious physicality different to that of Thor but resplendent in its brutalism. Production footage shows director Hargrave strapped to the bonnet of a car driving at breakneck speed through the dusty "streets" and alleyways of Dhaka (in reality, Thailand and Mumbai), risking life and limb to "get the shot", so major props to him for his bravery in achieving such a visceral, energised aesthetic. Where the film does pause to inhale a bit, Extraction is quite skilfully shot with its dramatic moments (shout out to DOP Newtom Thomas Sigel – Drive, Bohemian Rhapsody), but it's obvious Hargrave is best suited to the action stuff and the film is the better for it. The score by Henry Jackman (the Russo's go-to guy for the Captain America movies) and Alex Belcher is quite the rhythmic gem, elegiac with regards to the quieter moments and energetic when required.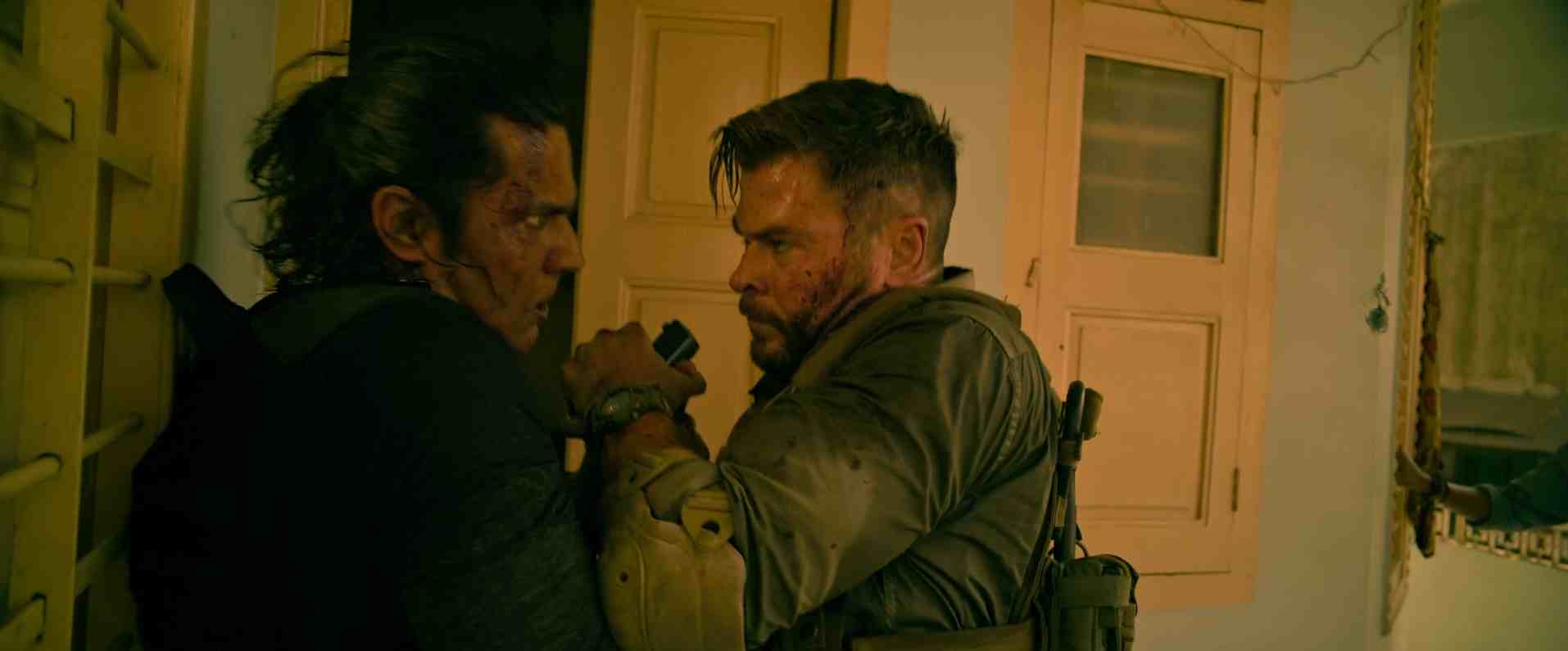 Extraction is a gritty, earthy action thriller that's as violent and kinetic as any to date. A little mix of John Wick and a truckload of the Raid franchise, from which this film obviously aspires, Extraction's bloodthirsty body count and cavalier attitude to death (despite a mournful Hemsworth looking pained about it the entire time) will have action fans salivating for more. Hemsworth makes a compelling leading man this time out (as opposed to, say, Blackhat) without an iota of the wry Aussie humour he's known for (Ghostbusters, the Thor franchise) and Hargrave delivers a rambunctious slaughter-spree to the screen that solidifies him as a definite one to watch.
Who wrote this?