Principal Cast : Anya Taylor Joy, Johnny Flynn, Mia Goth, Miranda Hart, Bill Nighy, Josh O'Connor, Callum Turner, Amber Anderson, Rupert Graves, Gemma Whelan, Tanya Reynolds, Connor Swindells, Oliver Chris, Chloe Pirrie.
Synopsis: In 1800's England, a well meaning but selfish young woman meddles in the love lives of her friends.
********
Perennially popular British author Jane Austen's classic story is revisited again for the big screen, this time with Autumn de Wilde's handsomely mounted version that offers a little more subtlety than the famous Gwyneth Paltrow version from the 1990's. Much like Greta Gerwig's recent remake of Little Women, de Wilde's Emma (we'll forego the period at the end of the title forthwith) is a breathtakingly beautiful and well acted period piece that enhances the original text in its own unique way, limiting sentimentality and replacing it with something somehow modern, updated if you will, despite rigidly adhering the original story's place in time.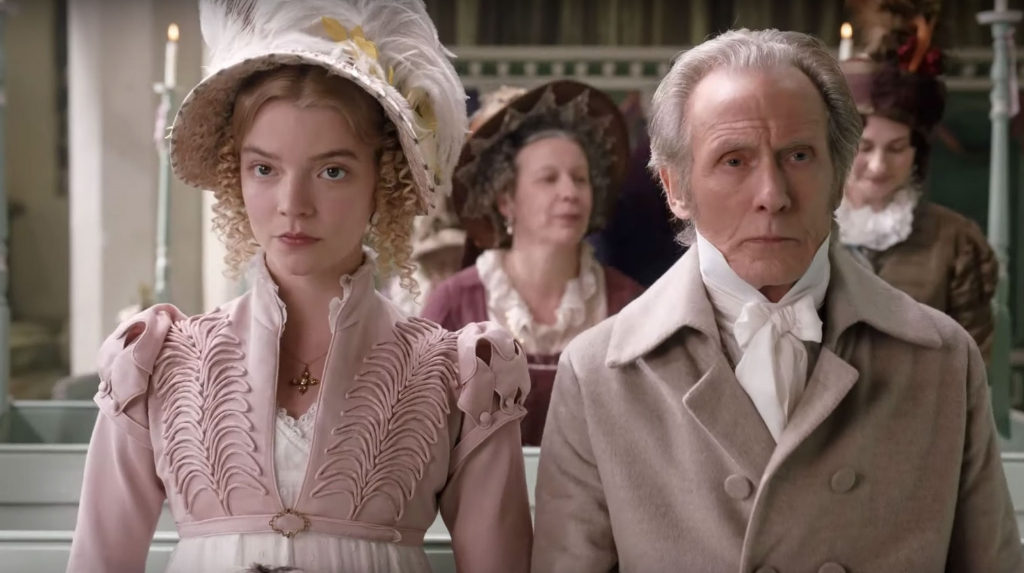 Emma Woodhouse (Anya Taylor-Joy – Knives Out) is a young woman living in Regency era England, with her doting father (Bill Nighy) and recently acquired live-in companion, Harriet Smith (Mia Goth). She spends her privileged days whiling away the relationship interests of those around her, arguing with the dashing George Knightley (Johnny Flynn) and trying to escape the blithering prattle of town gossip Miss Bales (Miranda Hart). While those around her continue to find (and lose) love, it seems Emma herself is destined for a life of lonely isolation, her lack of attraction to anyone within her circle giving her the opinion that love is lost on her high-and-mighty opinion of herself.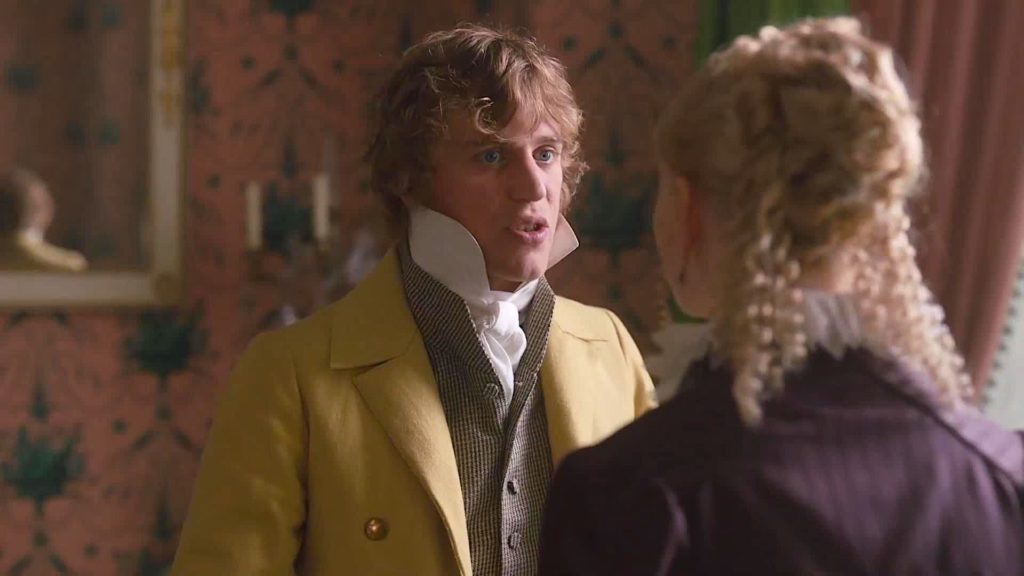 Truth be told, Emma is a pretty great movie, well told and with a directorial flourish that strays far from the Merchant-Ivory template we're so familiar with. I think it's a beautiful and complex story of interpersonal relationships that holds universal appeal – Austen's story has been adapted in other films, notably Clueless – although in fairness it works best when able to bring Austen's poetic prose to the screen in such an eclectic manner. Flowery language holds no barrier to my enjoyment of a movie, and Emma is indeed the personification of such ripe and effervescent dialogue; it helps the cast are all perfect and de Wilde's direction is frugally restrained, although it captures the honesty and truth of human connection with a beauty all its own.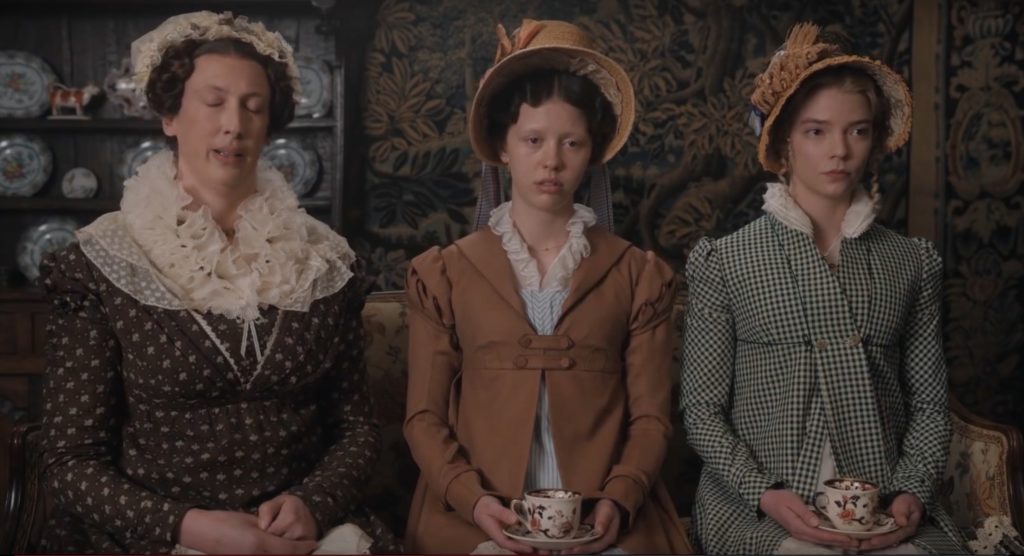 It goes without saying that Anya Tayl0r-Joy has had a breakout 2019. Her lead role in Knives Out as well as Emma has planted her as a rising star to note, not the least because of her chameleonic ability to inhabit the characters she's playing: her role in Knives Out is the polar opposite of this one, and if you weren't aware it was the same actress you'd be shocked to learn it was. Emma sees Taylor-Joy present an impeccable façade of emotionless distance, a hugely enjoyable and thoroughly emotive work despite requiring restraint and sympathetic distance throughout; the actress' chemistry with leading man Johnny Flynn is palpable, and they make a great on-screen couple. Mia Goth is fabulous as Harriet, the innocent wallflower seeking love of her own, whilst Miranda Hart is brilliant in the scattershot role of social gossipmonger Miss Bates. Perennial screen legend Bill Nighy is wonderful as Mr Woodhouse, Emma's long-suffering father, while Josh O'Connor, himself landing a breakout role in the third season of The Crown as Prince Charles, is suitably snide and creepy as church pastor Mr Elton. Spotting former Game of Thrones actress Gemma Whelan, and Sherlock's Inspector Lestrade, Rupert Graves, in smaller roles is also a pleasant thing: the cast are impeccably directed and perform their roles, deliver their dialogue, and utterly look the part throughout.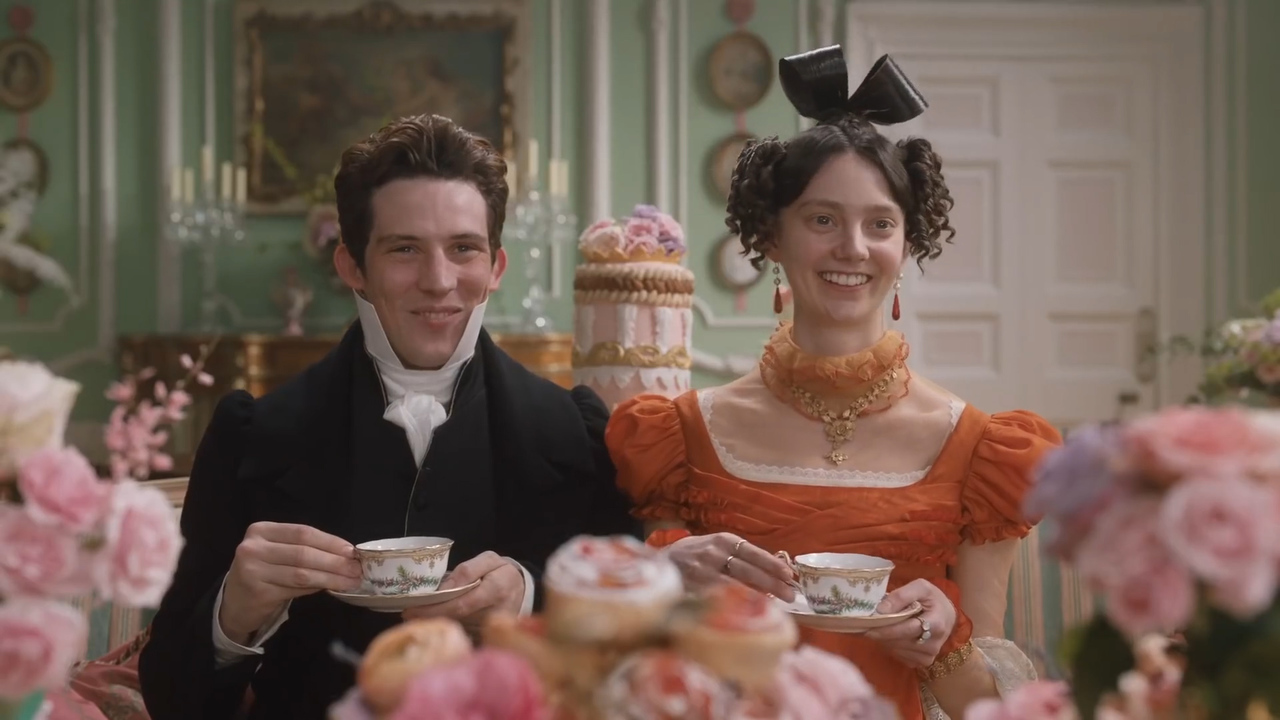 Emma is one of those films that will require a number of re-watches to soak up all that delightful dialogue. It's not quite Shakespeare to my uneducated ears but it's pretty dang close, so I'll need to give it another viewing or two to really dig deeper into the film's subexts and hidden secrets. It sure has plenty, with such a wonderful ensemble cast all given adequate moments to shine and work on their own particular sub-plots whenever they can. Whether this is your kind of film or not, Emma will tickle the intellect and engage the emotional sections of your brain and elicit feelings of delight with its sharp performances, evocative direction and sparkling dialogue.
Who wrote this?