Movie Review – Birds Of Prey (And The Fantabulous Emancipation of One Harley Quinn)

Principal Cast : Margot Robbie, Mary Elizabeth Winstead, Jurnee Smollett-Bell, Rosie Perez, Chris Messina, Ella Jay Basco, Ali Wong, Ewan McGregor, Steven Williamson, Derek Wilson.
Synopsis: After splitting with the Joker, Harley Quinn joins superheroes Black Canary, Huntress and Renee Montoya to save a young girl from an evil crime lord.
********
The breakout star of David Ayers' critically lambasted Suicide Squad was undeniably Margot Robbie's performance in the role of Harley Quinn, a DC Comics' character known in pop culture for being "the Joker's girlfriend". It's a status the character has done well to break away from in the comic books, starring in her own ongoing books throughout the years since her debut in a 1993 issue of The Batman Adventures comic (based on the popular animated cartoon of the time) and having a growing global cult following ever since. Robbie being cast in Suicide Squad came hot on the heels of her breakout role in Martin Scorsese's The Wolf Of Wall Street, and there's little doubt that Harley Quinn has become her most iconic role thanks to her enthusiasm and commitment to the part: Birds Of Prey does a lot right with the character simultaneously doing a fair bit wrong with everyone else, a bizarre melange of DC's femme fatale iconography, gritty Batman-flavoured Gotham decay, and absurdity in abundance that kinda feels too manufactured for my liking.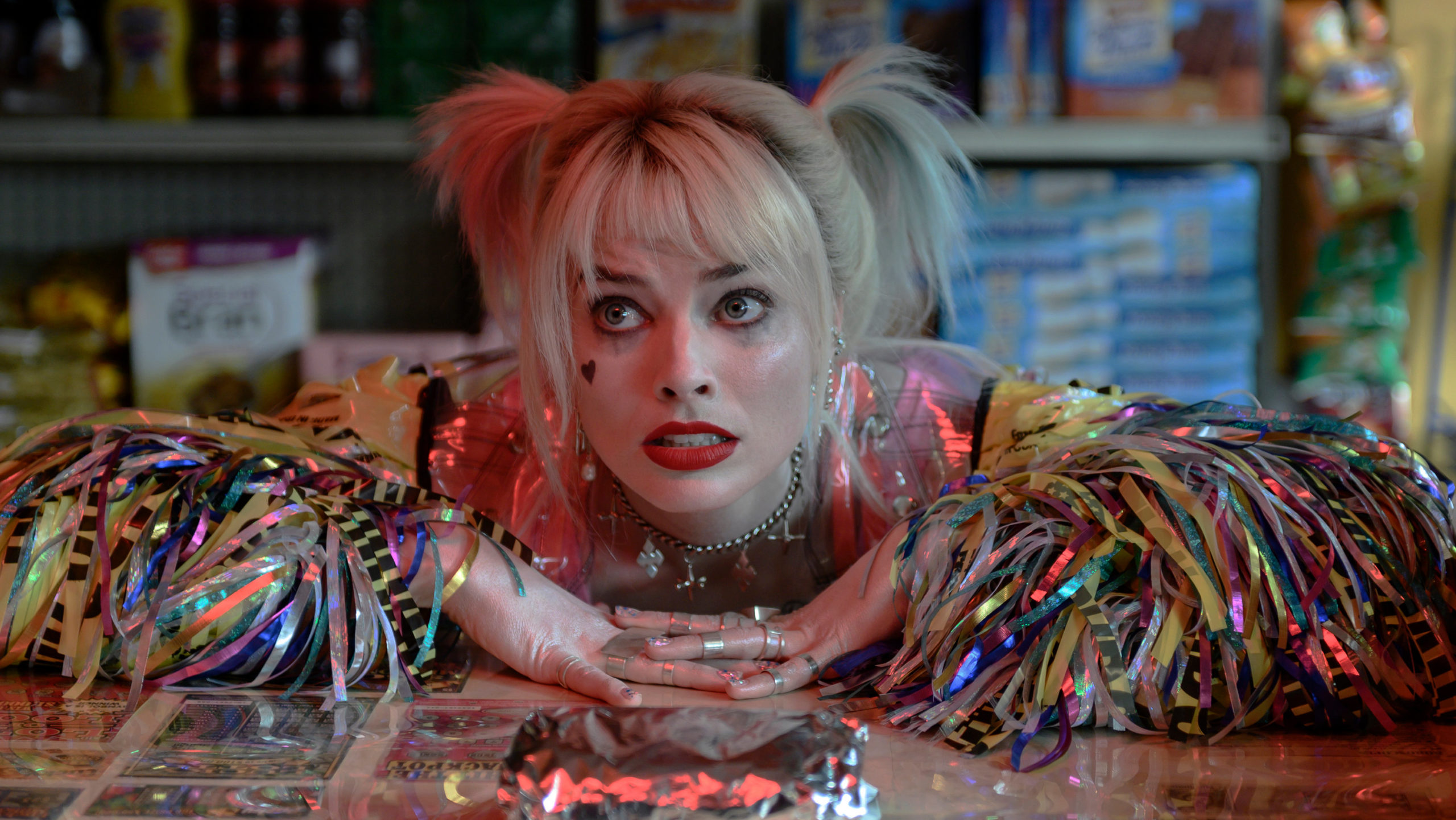 Set sometime after the events of Suicide Squad, Harley Quinn (Robbie) is now out of prison and living her best life in Gotham City, having had her heart broken by Batman's arch-nemesis, the Joker (unseen in all but animated form). Now free to do her own thing, she is recruited by Gotham crime lord Roman Sionis (Ewan McGregor) to track down and locate a stolen diamond that will lead to an enormous lost fortune. The trouble is, the diamond has been swiped by resident pickpocket Cassandra Cain (Ella Jay Basco) from the clutches of Sionis' henchman Victor Zsasz (Chris Messina) and the ethically challenged Dinah Lance (Jurnee Smollett-Bell), and the young girl needs to time to… shit it out. On the trail of the city's organised crime is a mysterious assassin known by the alias The Crossbow Killer (Mary Elizabeth Winstead), who has her own agenda, and alcoholic Gotham City Police Detective Renee Montoya (Rosie Perez)m who wants to bring down Sionis and restore her damaged reputation.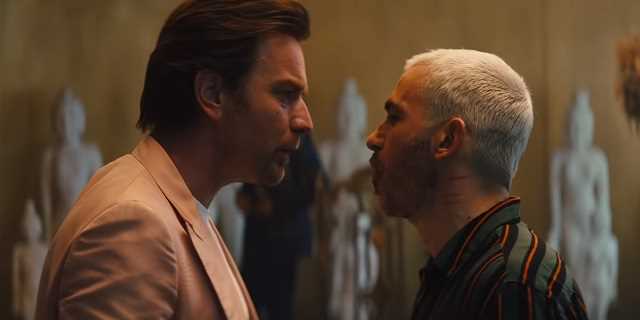 Birds Of Prey is nothing if not gleeful. There's a manic energy at work here that gives the hugely stylised comic book film a real vibrancy, and it's not just cinematographer Matthew Libatique's glorious saturated colour palette that brings its A-game. It's violent, occasionally sadistic (Victor Zsasz is a particularly ruthless comic book villain, and he translates across to the screen well enough to make a point but without the true insidiousness of his on-paper counterpart) and at times vulgar to the point of ridiculousness, held together by a wonderment of action sequences, fight choreography and body-shattering physicality against the far darker canvas DC have aimed at contrasted with the brighter MCU. Bones don't just break in Birds of Prey, they induce wincing for just how extreme the breaks might be.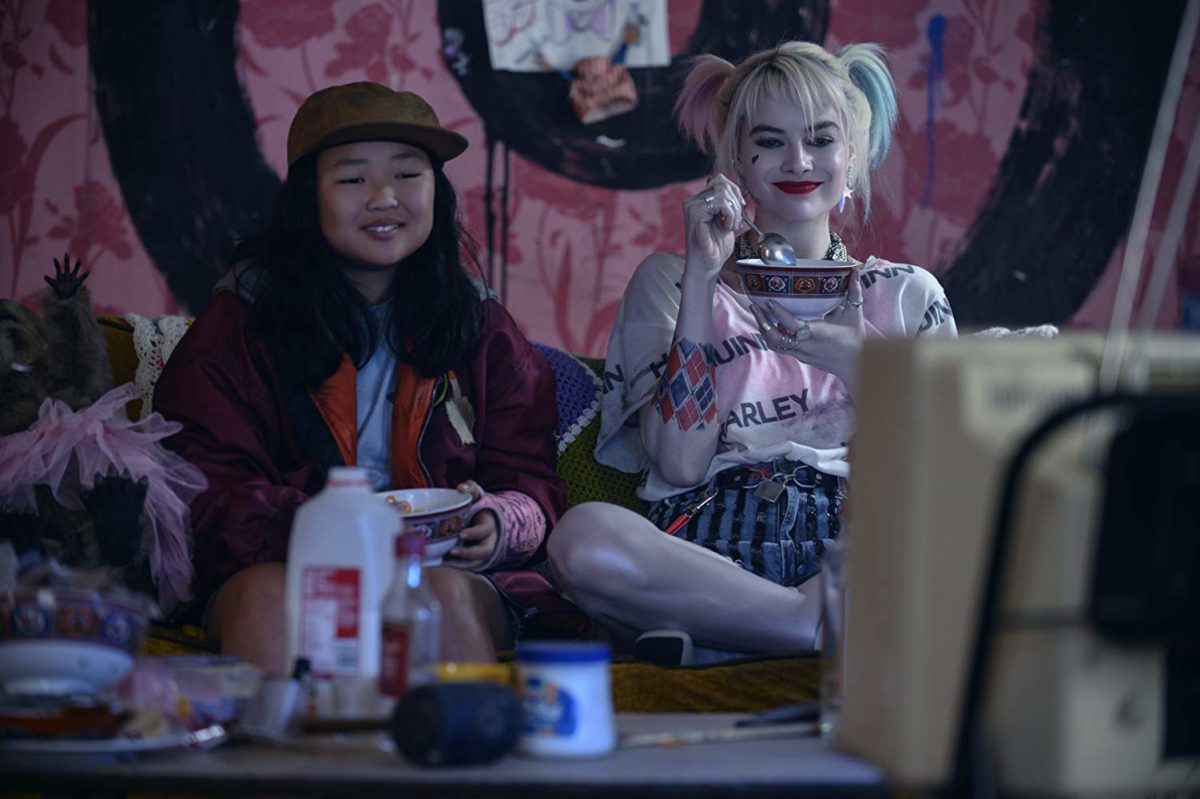 It's also great to see an all-female story utilising several of DC's brighter franchise lights: Black Canary, aka Dinah Lance, Renee Montoya and The Huntress have been long-standing and long-serving members of a variety of team-up and solo works within the printed DC universe, and while Cassandra Cain is a relative newcomer to the pantheon she too has found her footing thus far. Female empowerment is ripe with Birds Of Prey's team-up aesthetic, although it does take its sweet time getting there. The screenplay, by Christina Hodson (writer of Bumblebee), tackles themes of isolation, motherhood, family, friendship and all kinds of universal truths in bringing its all-female team together, but with such a schizophrenic roster of characters alongside Harley Quinn, who probably warrants her own film by now, the overall movie feels a little cluttered. Hodson does a great job giving each character their own unique subplot, their own tone, but within the confines of a single 90-odd minute movie there's too much to get through to make much more than a jumbled kind of sense. The film's prime focus is on Robbie's Harley Quinn, and her relationship with-and-to Cassandra (an excellent Ella Jay Basco), and when it shifts to Jurnee Smollett-Bell's Dinah Lance or Rosie Perez' hard-assed Montoya, it tends to sputters a little. There's a lack of flow here, for all the fancy on-screen graphics and time-jumping narrative shenanigans.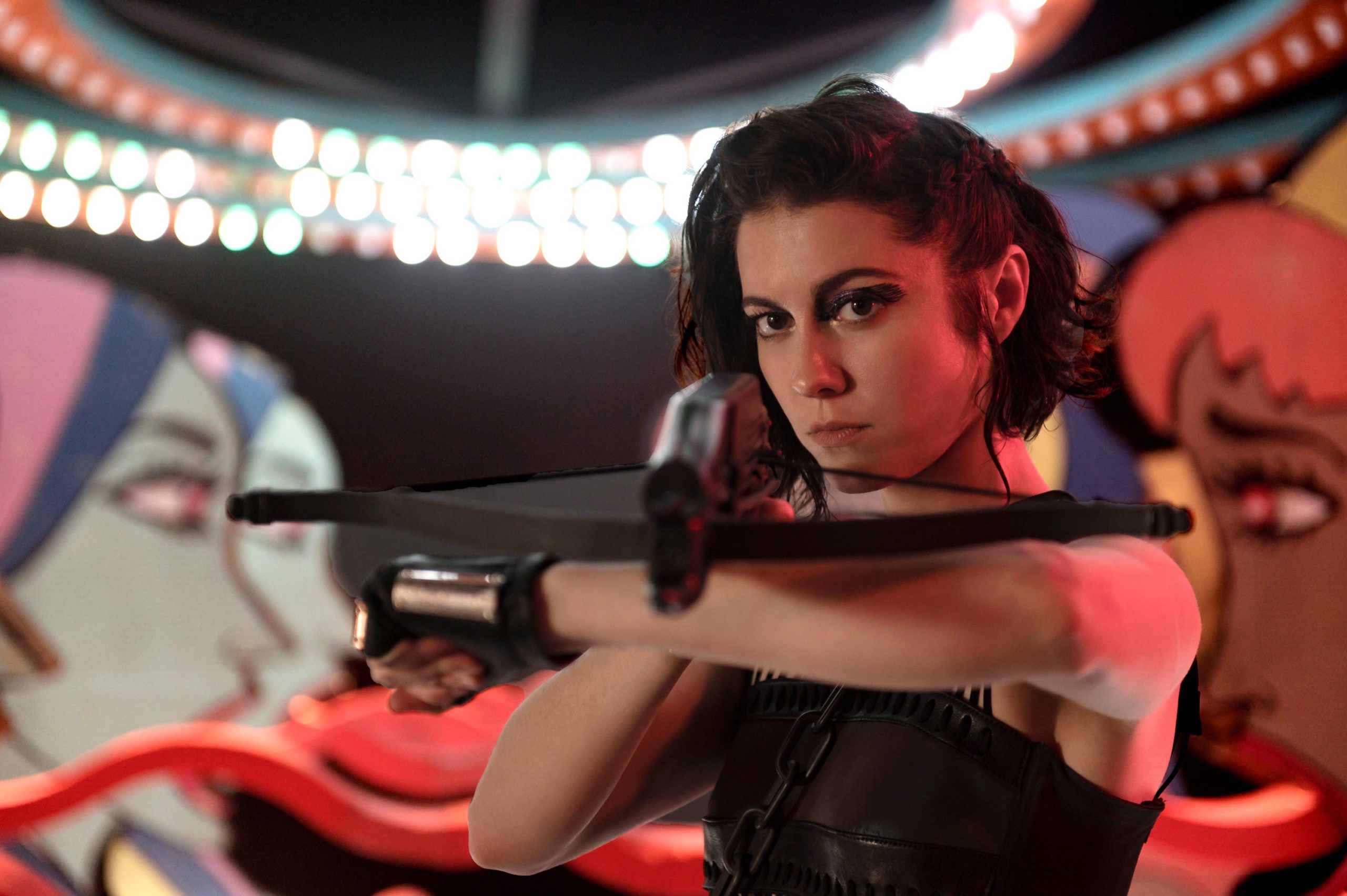 As Harley, Robbie is again excellent with her skittish insanity and the character's off-the-wall monologuing. When she's full Harley, Robbie is picture-perfect casting and an actress of her talent can bring so much to the part. When the focus shifts away from her to the ensemble work, Robbie kinda takes a back seat to the newbie introductions that are required, with really does highlight the creative gap between her and her fellow comic creations. Smollett-Bell's Black Canary is a smouldering classic of style, although there's a lot less substance to her thanks to fairly potboiler writing. Speaking of boiled pots, Rosie Perez' Montoya is the typical hard-bitten cop Gotham needs and of all the cast is the least… superhero of them all. I thought Perez did a great job and played the part admirably, eve though she did occasionally look confused by what was going on. Mary Elizabeth Winstead's performance as Huntress is minimised by a lack of screen time and a commendably effortful attempt too late in the game to give us her story for emotional investment, and is quite disappointing. The film's key asset, however, is Ewan McGregor, as Roman Sionis, aka Black Mask. McGregor doesn't just chew the scenery, he eviscerates it, spits it out, and steals the film entirely. The guy looks like he's having a blast playing the Joker-esque crime boss and with that manic glint in his eye he salvages a lot from what could have been a pretty cliched part. Chris Messina is also suitably creepy as Zsasz, although in my opinion they didn't fully utilise the character as much as I had hoped they would.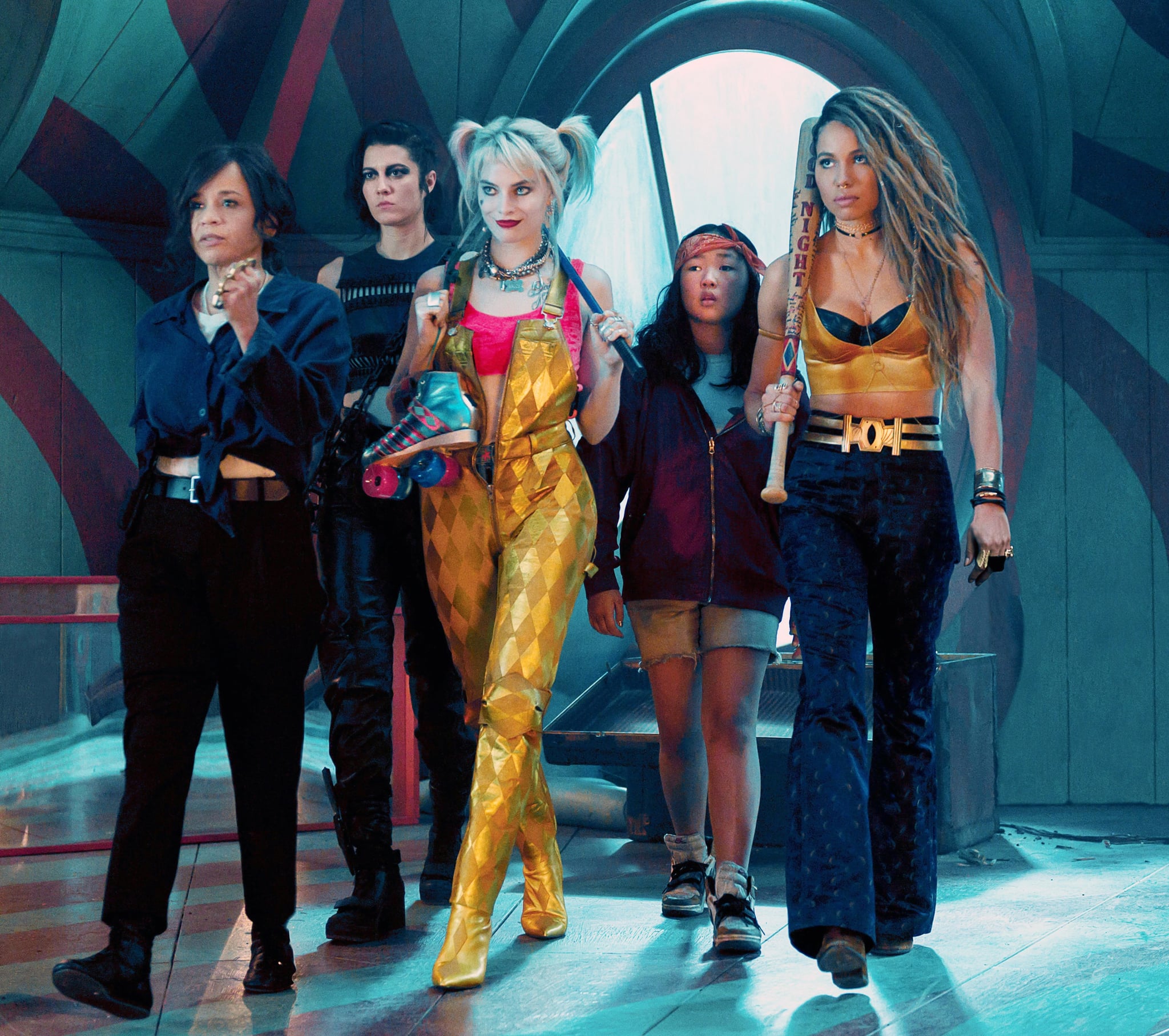 I'm glad DC have decided to deviate from the Marvel Machine method of producing franchise films. Birds Of Prey takes off where Suicide Squad's harder-edged aesthetic concluded and sinks into a neon-infused, blood-splattered tone that works for Gotham's urine-soaked, smog-riven underbelly. With Robbie in fine fettle as Harley (more please!) and a great supporting cast to back her up, the film's all-girl team-up works more often than it doesn't, and it doesn't only on the odd occasion. I'd have liked the film to go harder on its wider ensemble than purely riffing on Harley for the majority of the time, balance out the investment in each character rather than what we are presented (I guess this explains the film's original title, Harley Quinn & The Birds Of Prey) but I think the film's galvanising success over Suicide Squad means the DC cinematic universe remains in good stead for whatever comes next.
Who wrote this?