Movie Review – Spider-Man: Far From Home

Principal Cast : Tom Holland, Jake Gyllenhall, Samuel L Jackson, Zendaya, Cobie Smulders, Jon Favreau, Jacob Batalon, JB Smoove, Martin Starr, Marisa Tomei, Tony Revolori, Angourie Rice, Peter Billingsly, Remy Hill, Numan Acar.
Synopsis: Following the events of Avengers: Endgame, Spider-Man must step up to take on new threats in a world that has changed forever.
********
You know, at one time it would have been inconceivable that a Spider-Man film be a fairly intimate and comparatively introspective low-key comic book film, particularly one set in the juggernaut Marvel Cinematic Universe, but sliding neatly into the slipstream of Avengers: Endgame, Jon Watt's Spider-Man: Far From Home is just that. Oh sure, it achieves typically rambunctious action sequences and a high degree of crowd-pleasing in-jokes and continuity fan-service, as you'd expect from a film with Kevin Feige's name in the credits, but it's also a sweet little teenage angst drama layered beneath the webslinging and verbose dialogue patter of the ostensibly younger cast. Far From Home also serves as a perfect coda to the Endgame orgy, a palette cleanser rounding out the Peter Parker arc of the Infinity Saga's 20+ film narrative in a way that enhances the characters, builds on what's come before, and gleefully pays off the dangling plot threads layered into previous films.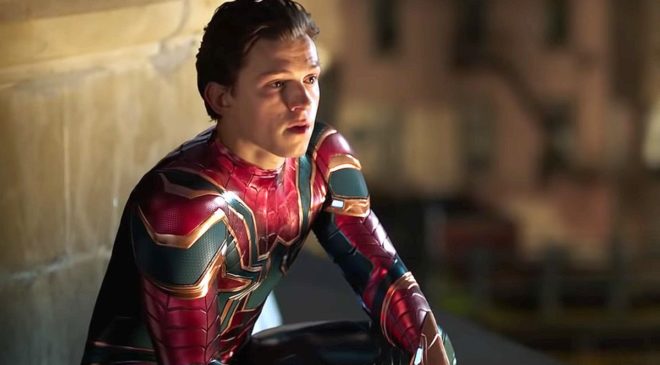 It's been eight months since the events of Endgame, where the victims of Thanos' finger-snap have returned without ever knowing they had gone – while the world turned a further five years, for those affected by "the blip" it was an instant effect that meant they returned to life the exact same age as they where upon their dusting – with emotional and physical consequences for all involved. Peter Parker (Tom Holland) has returned to a weird life at his Midtown School, still grieving over the death of his mentor Tony Stark (Robert Downey Jr, in archival and flashback footage), whilst also harbouring affections for one of his classmates, MJ (Sendaya). Together with best bud Ned (Jacob Batalon), and at the exhortation of his Aunt May (Marisa Tomei) and Stark's former bodyguard Happy Hogan (Jon Favreau), Peter heads on a  much needed break from superheroics with his class taking a trip to Europe, specifically Paris, Prague, Berlin and London. Whilst overseas, he encounters the mysterious Mysterio (Jake Gyllenhall), a hero defending the world from a new kind of threat – enormous Elementals from an alternative dimension – who works with former SHIELD operatives Nick Fury (Samuel L Jackson) and Maria Hill (Cobie Smulders), something he needs to balance with keeping his identity a secret and his friends and loved ones safe.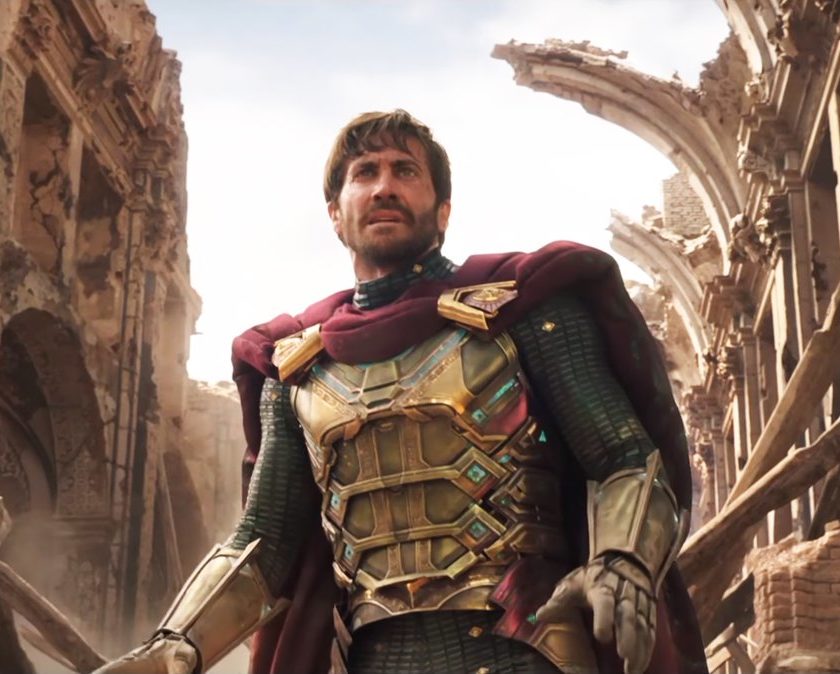 Far From Home begins with a memorial homage to the fallen heroes of Endgame (so spoilers if you haven't seen the Avengers' greatest battle yet!) and concludes with a hero at peace with his part in the world and his sense of self-worth reinstated. Ever since his first appearance in the MCU, back in Captain America: Civil War, Tom Holland's Peter Parker – aka Spider-Man – has been portrayed as nervous, unwilling to accept that he's a hero in the same league as the franchise's heavy hitters, and constantly second guessing himself. Even Holland's first solo Spider outing, Homecoming, saw the young hero resistant to his own worthiness of being a costumed do-gooder at times, almost somewhat reluctantly involving himself in matters he considered "out of his lane". The constant refrain of "I'm just your friendly neighbourhood Spider-Man" became a crutch for Peter to use whenever he felt as if he wasn't good enough – good enough as a hero, good enough to belong to the Avengers, or just a good enough human when he made mistakes – and the growth of the character from Civil War to Far From Home, the character's apparent final film within the MCU now that the Sony/Disney deal has fallen apart, remains one of the Marvel brand's greatest storytelling achievements. Especially considering much of Holland's work has been adjacent to (or sidelined by) higher paid and bigger name actors in films in which he has supporting roles.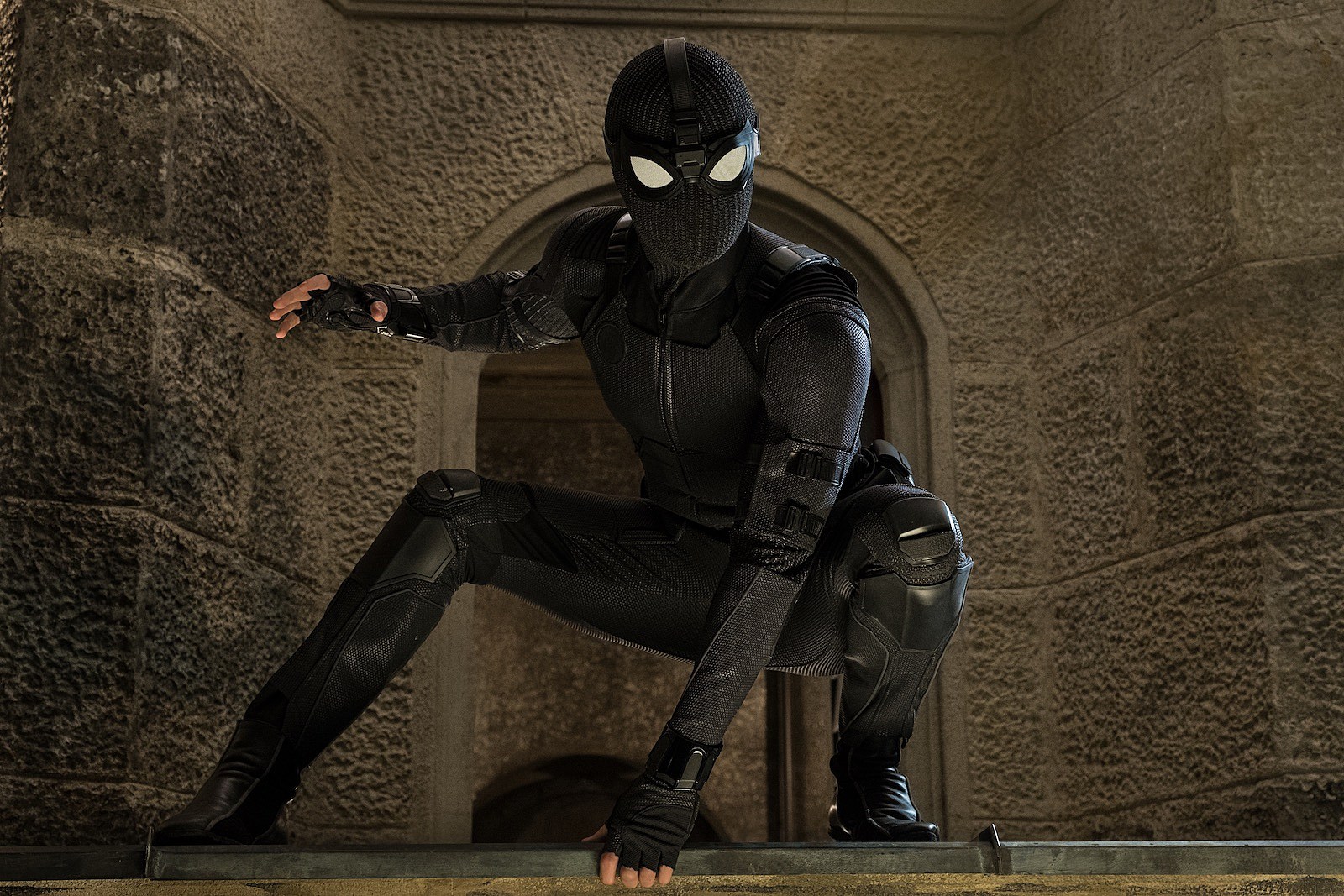 Much of Far From Home rests on Tom Holland's enthusiasm for the character, and as he's done since day one he plays Peter Parker perfectly. He's far more the zippy, insecure teen than either Tobey Macguire or Andrew Garfield ever were (and I liked both of those guys' portrayals!) making Holland's role here far closer to the character I imagined Spider-Man to be. Not so much the Peter Parker from the recent Spider-Man: Into The Spider-Verse, older and embittered, but a vibrant and enthusiastic up-and-coming hero still finding his feet. The material Holland is given also pays homage to Tony Stark's far-reaching legacy within the wider MCU, having to deal not only with Tony's absence and legacy, but also the world's moving on from Endgame's cosmos-shattering triumph. That, and balancing an enormous boy-crush on the awesomely cute Zendaya, who wields her tomboyish charm with affected insouciance enough to disarm the Thanos-battling Spider-Man enough to catch him off-guard. The banter between Holland and Zendaya – hell, between Holland and everyone else here – is great to watch, with nice moments of pathos and genuine drama punctuating the more pantomime-esque action sequences.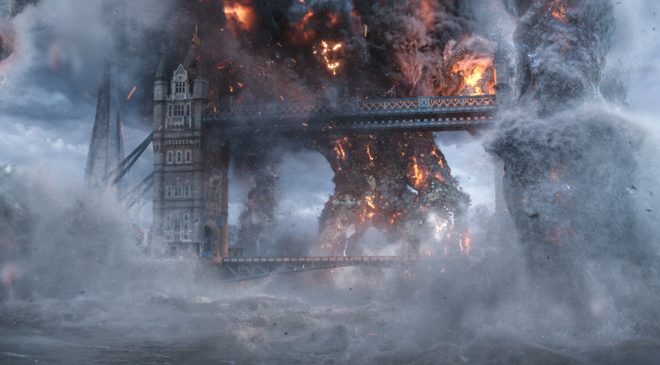 And Far From Home is big on action, delivering several rousing set-pieces that grow him as a character and force choices and challenges upon him the filmmakers can use as an underpinning subtext to their more intimate overall narrative. The addition of Jake Gyllenhall, as the erstwhile Quentin Beck – aka Mysterio – is yet another masterstroke for the MCU, who have absolutely delivered on great screen villains (yeah, Mysterio is a villain, everyone, and that ain't a spoiler) in recent times by casting A-grade actors and giving them meaningful and thorough backstory and motivation. Gyllenhall appears to be having a blast with the role, although perhaps it's the part of me that knows he has no idea what's going on here that gives me a vaguely cathartic sense of gleeful joy. Jon Favreau returns as crowd-favourite Happy Hogan, himself missing Tony Stark badly, while also flirting outrageously with Marisa Tomei's terrific Aunt May, and watching Sam Jackson and Cobie Smulders stoically do their best SHIELD agent riffs again is always fun. Jacob Batalon, Angourie Rice and Remy Hill play classmates of Peter's and as usual they almost always steal every scene they're in – particularly Batalon, as Ned – while a pair of long-suffering faculty members accompanying Peter's class overseas, played by JB Smoove and Martin Starr, also draw several decent chuckles.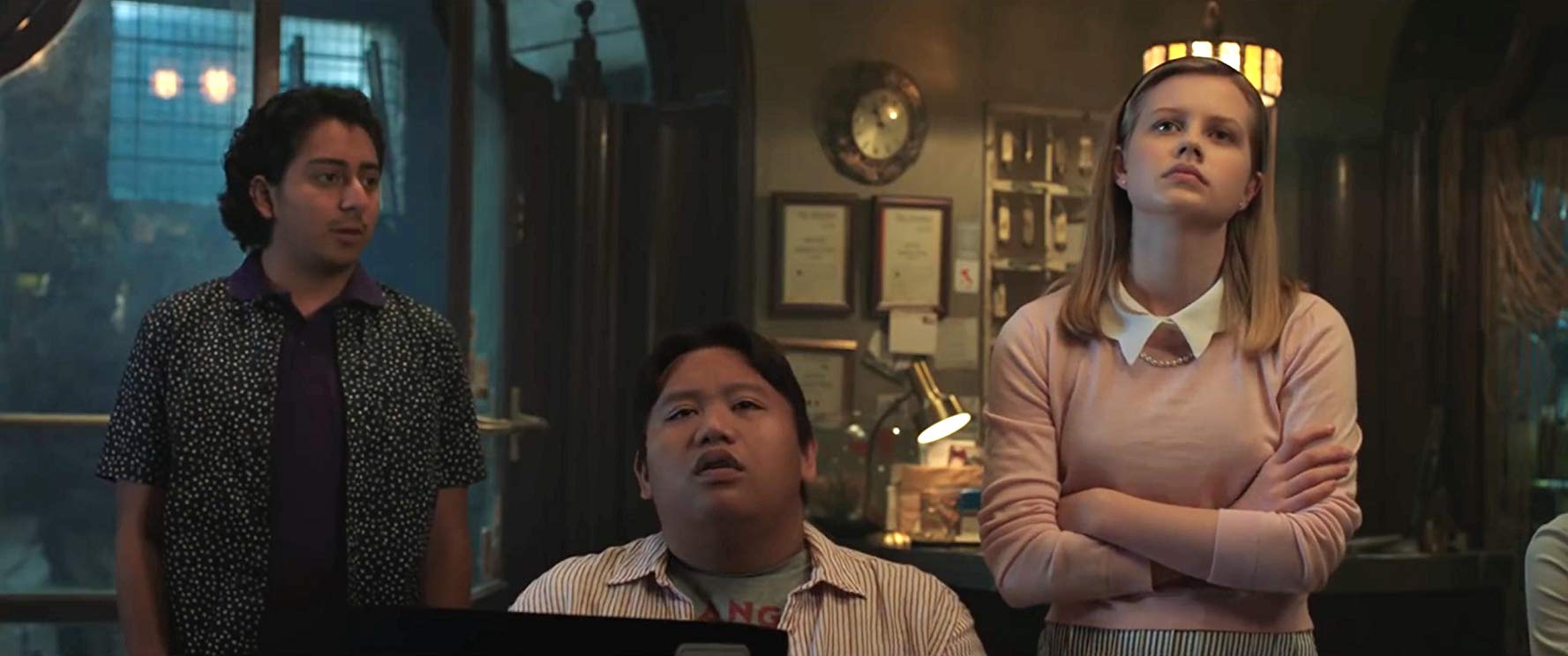 Director Jon Watts has a genuine handle on such an unwieldy ensemble and an avalanche of story, plot and character requirements to meet. That he balances them all so well without sacrificing enjoyment is a credit to both him and the team he's assembled to make the movie. There's a slew of cheeky fan service moments thrown in, as well as one of the funniest and best mid-credit stings ever put into a superhero film (with one of the worst for a follow-up post-credit sting, it must be said…) and the sense of fun and cheerful superhero engagement absent from recent Marvel films returns in high gear. The production design is again top notch, the locations and set designs fabulous, and the effects for Mysterio and the climactic action sequences mind-blowing in every way they can be. Composer Michael Giacchino's score goes a long way to evoking the requisite emotions from the audience, and his memorable reworking of his Spider-Man themes in Homecoming, not to mention the Avengers theme, are glorious and triumphant.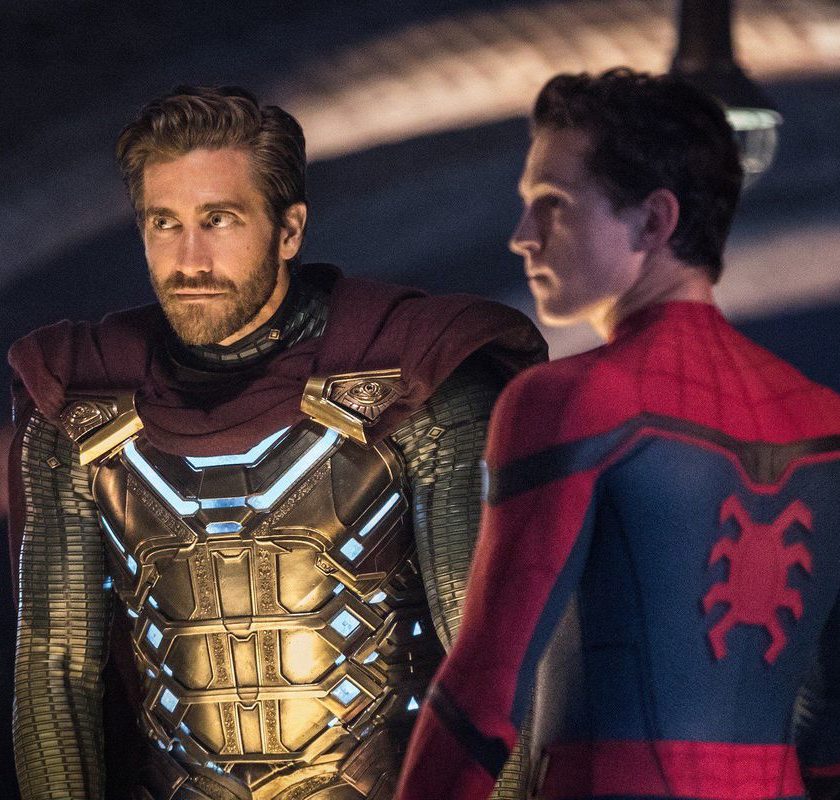 Spider-Man: Far From Home is an excellent coming-of-age romantic adventure film, pitting Tom Holland and Jake Gyllenhall against the beautiful backdrops of some of Europe's most picturesque cities and throwing staggering action sequences and gargantuan visual effects into the frame to compete with them. As mentioned, the film is comparatively quieter than Endgame's time-bending shenanigans, although it's still a breezy, energetic romp for the MCU make no mistake. The development of this iteration of Peter Parker continues to surprise and enthral, with Holland delivering what is sure to become the definitive modern portrayal of the character to this point. Engaging, fun and filled with twists, turns, revelations and resolutions, Spider-Man: Far From Home is an absolute winner.
Who wrote this?