Movie Review – Amazing Grace (2018)

Principal Cast : Aretha Franklin, Reverend James Cleveland, CL Franklin, Bernard Purdie, Chuck Rainey, Clara Ward, Sydney Pollack.
Synopsis: A documentary presenting Aretha Franklin with choir at the New Bethel Baptist Church in Watts, Los Angeles in January 1972.
********
Arguably one of the finest voices of the 20th Century, legendary singer Aretha Franklin forms the focus of this fascinating documentary from from 1972, in which the artist records her most successful gosel album, "Amazing Grace," in front of a captivated New Bethel Baptist Church audience as well as director Sydney Pollack and the cameras of Warner Bros. Recorded in January of that year, "Amazing Grace" would become not only the biggest selling album of Franklin's glittering career, but also the highest selling live gospel album of all time. That we now get to experience the recording of such an acclaimed album via long dormant film footage, cobbled together some near-half-century later (the reasons why will gobsmack you) and presented by producer Alan Elliot, is chief among the film's most astonishing revelations. That we get yet another glimpse into the life of one of America's preeminent recording artists is merely icing on top of a vastly intriguing cake.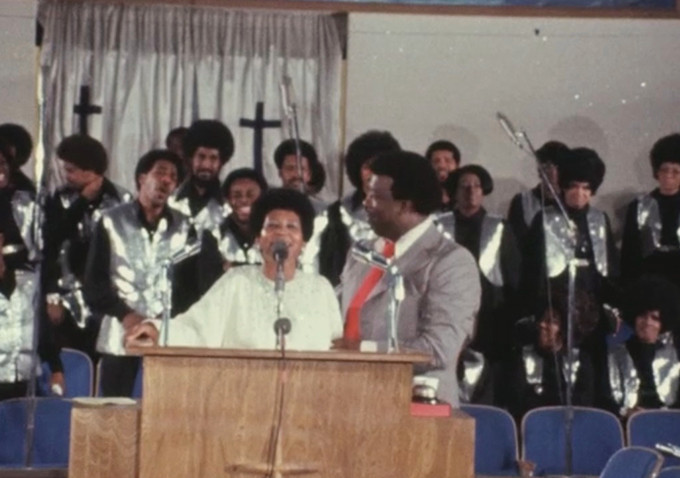 In the winter of 1972, solo recording artist Aretha Franklin, known for chart-topping success with singles including "R.E.S.P.E.C.T.", "Think", and "I Say A Little Prayer" during the 1960's, arrived in Los Angeles to prepare to record an album of gospel songs, live inside the New Temple Missionary Church (where she had begun her career as a child, singing for her father, CL Franklin, who preached at the time), alongside the Southern California Community Choir under the direction of Alexander Hamilton, and accompanied by prominent African American singer James Cleveland. The recording sessions, held over two nights at the church, were recorded on film by director Sydney Pollack under the auspices of Warner Bros, who hoped to turn the footage into a movie; as it turned out, Pollack had not used clapperboards during filming, making synchronisation of sound and picture impossible with the technology of the time. Consequently, while the album would go on to shatter records, the footage sat in a Warner Bros vault, until it was purchased in 2007 by producer Alan Elliot, synched by editor/mixer maestro Serge Perron and edited by Jeff Buchanan, and planned for a 2011 release. Franklin, however, sued to prevent the film being released, consigning it to further obscurity until the singer's passing in 2018, whereby her family acquiesced to the studio's desire to see the film find an audience. And this, Amazing Grace is here.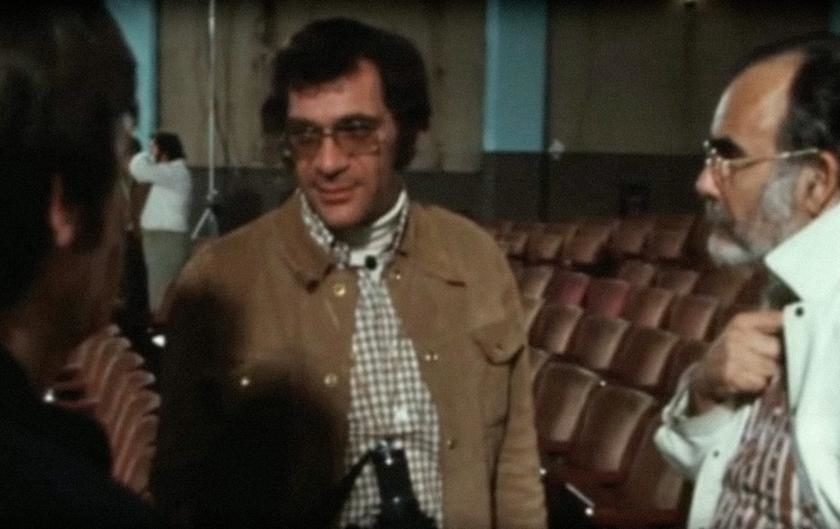 As a documentary, the film carries the burden of time exceptionally well. The film footage is incredibly rough and grainy, almost home-movie-esque at times, and this brusque quality gives the raw, pulsating performances by all involves an immediacy and sense of time you can't possibly fake. Pollack had a plethora of cameras at his disposal, set up throughout the church to capture both Franklin's performance and the crowd's reaction to it, as well as glimpses of the band including legendary soul drummer Bernard Purdie and bass guitarist Chuck Rainey, whilst choirmaster Alexander Hamilton's enthusiastic gyrations behind the iconic voice may make one titter slightly. It's a verite picture, with little ostentation as it seeks to simply capture a snapshot in time of a recording artist at the peak of her career, performing live in an incredibly intimate manner, and throughout the film you can literally see the production crew capturing it all handheld and frantic, afraid to lose the star power of the experience to an unfocused shot (of which there are several) or a mishandled angle. The quality of the picture may feel overly grainy or "low budget", but when Aretha opens her mouth, the sound of angels emerges from within, slicing like a hot knife through butter into your very soul.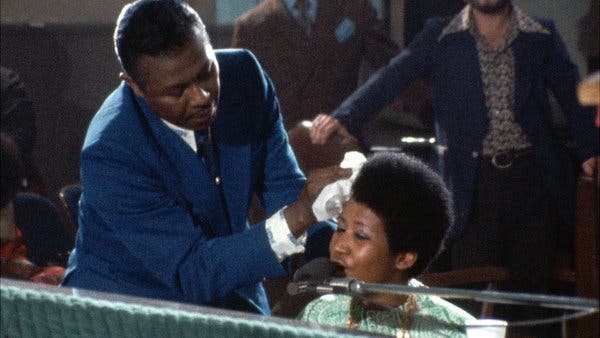 One of the great things about gospel is it's ability to transform church worship into an experience; we have very few (if any) genuine gospel churches of this kind in Australia and I have never experienced such things externally of what I've seen in films. The American gospel experience is almost an euphoric uplift of faith, a testament to the power of song and how the genre gave hope to a persecuted minority during the dark days of America's segregationist history; Franklin's embrace of the genre and her powerful vocals, which work most fervently on a stuttering version of her album's title tack, as well as "What A Friend We Have In Jesus" and "You'll Never Walk Alone" have the audience in raptures within the church (including visiting pop superstars Mick Jagger and Charlie Watts from The Rolling Stones, who turned up on the second night for a look) but the nature of such an intimate style of performance doesn't always translate to the screen. At her best, Franklin's powerful voice transcends our Earthly realm, but here she's never really given a chance to cut loose, often oversinging every single phrase and lyric to the point the song's meaning is lost. It's a style, I know, but it's not my style. If you're a fan of gospel music, I've no doubt you'll love it.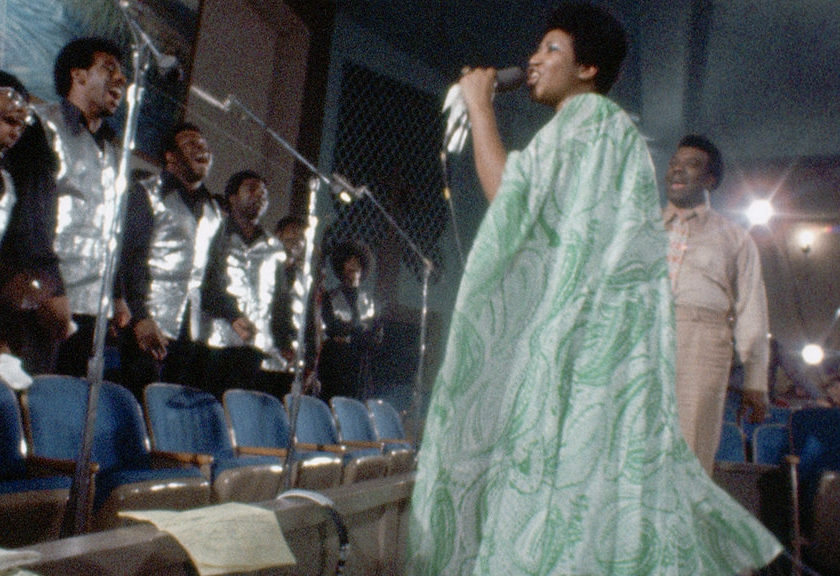 Amazing Grace is a performance feature, one draped in the sweat of heavy lighting in a confined space and the overdrawn dramatics of Franklin's accompanist James Cleveland (who knows how to get the audience jumping) and her father, CL Franklin, who gives a lengthy and occasionally inspirational speech as the recording draws to a close. The film's time-capsule allure is indeed enthralling, and the unfiltered rawness of it – both in Franklin's performance and Pollack's recording of what transpired across two nights in Los Angeles – makes for compelling if not awe-inspiring viewing. Aretha Franklin remains one of the singular voices of her generation, and Amazing Grace demonstrates yet again why she was labelled The Queen of Soul. When the music sounds muddy or the effects mics capture clattering of audience movement, the moment her voice arrives the world appears to slow down just that little bit, giving you time to luxuriate in its wonderment. Essential viewing if you're a fan of music, Aretha, or cinema in general.
Who wrote this?