Movie Review – What Men Want (2019)

Principal Cast : Taraji P Henson, Aldis Hodge, Tracy Morgan, Wendi McLendon-Covey, Josh Brener, Tamala Jones, Phoebe Robinson, Max Greenfield, Shane Paul McGhie, Jason Jones, Kellan Lutz, Brian Bosworth, Chris Witaske, Eryka Badu, Peter Davisdon, Richard Roundtree, Auston Jon Moore.
Synopsis:A woman is boxed out by the male sports agents in her profession, but gains an unexpected edge over them when she develops the ability to hear men's thoughts.
********
Gender-swapped remakes are all the rage in Hollywood these days, and perhaps none are more suited to the idea of reversing roles than Mel Gibson's successful millennial comedy What Women Want, in which he starred as a marketing guru who suddenly finds the ability to hear women's innermost thoughts, using that gift to his own advantage. Comedy gold was mined – and the film remained a classic until Gibson's massive fall from grace and audience's revulsion at his antics. It's been nearly twenty years since that outing and the time is ripe for throwing a woman into the Gibson role to bring all the gags you'd expect from a premise in which a woman can hear men's private thoughts; if only the film's overloaded crassness worked for it, instead of against it.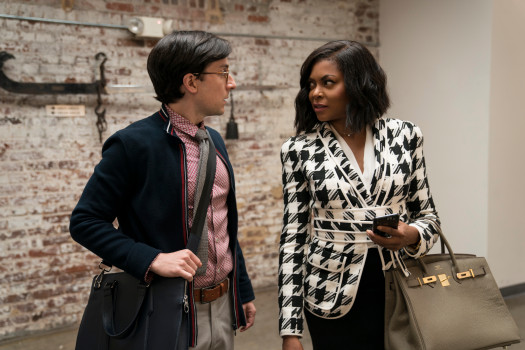 Proud Mary star Taraji P Henson plays successful sports agent Ali Davis, the only woman in a boys-club agency run by hypermasculine Nick (Former NFL Linebacker Brian Bosworth), and who is trying to become a partner by landing the contract of rising NBA draftee Jamal Barry (Shane Paul McGhie), who is currently being managed by his father, Joe (Tracy Morgan). After a wild evening celebrating one of her best friends' impending wedding, Ali finds herself drinking a mysterious liquid supplied by kooky psychic Sister (Eryka Badu) and waking in hospital suddenly able to hear men's innermost thoughts. Initially startled, Ali realises that she can use this power to advance her career, and sets about doing so; meanwhile, she ingratiously uses a former one-night-stand fling Will (Aldis Hodge) and his young son Ben (Auston Jon Moore) to make her hard-edged exterior to clients soften. Aided by her gay assistant Brandon (Josh Brener), and hindered by her male colleagues, Ali must use all her wit and guile to land the big account and satisfy her career: if only the emotional toll it takes doesn't defeat her first.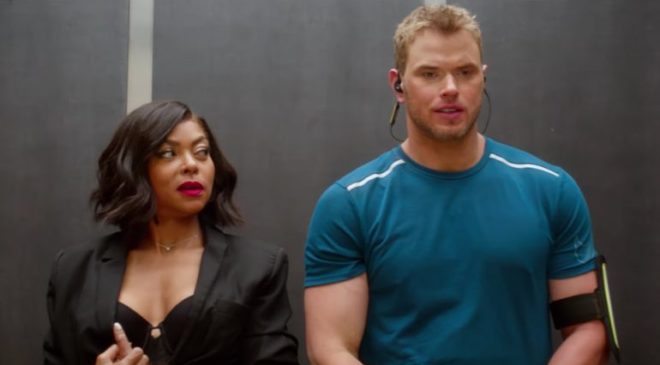 What Men Want is a derivative, crass, throw-everything-at-the-wall comedy machine aimed squarely at the female demographic who'll undoubtedly roll in the aisles cackling at Taraji P Henson's "madcap" character as she grapples with the pressures of her career, personal life, and sudden ability to have unfiltered misogyny directed straight into her brain. As loathe as I am to admit it, this film is far, far inferior a remake compared to the Mel Gibson-starrer, more's the pity. Henson, while a thoroughly likeable actress and generally engaging performer, flusters about without a lick of charm or elegance or empathetic invitation, as Ali Davis' ball-busting in-a-mans-world career woman has turned her into something of a monster. It's not Henson, per se, but rather the writing and scattershot tone of the film, veering from filthy entendres and smuttiness to gentle rom-com familiarity with a mixture of contempt for the audience and ambivalence to the central premise.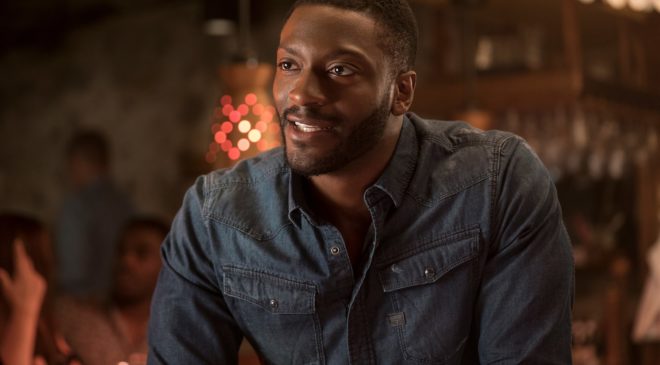 Written by Tina Gordon, Alex Gregory and Peter Huyuk, What Men Want presents a typically masculine workplace – a sports representation agency – and throws a go-get'em female into the mix, although exactly why a woman of Ali's strength and sense of self worth would be doing there in the first place isn't ever tackled by the narrative. Ali's father, a boxing trainer (played by a wonderful Richard Roundtree) is the cornerstone of her inner strength, offering words of wisdom whenever she threatens to derail her life, while Ali's personal assistant, the bespectacled Brandon (a lovely Josh Brener), becomes her ally in manifesting this ability to her own advantage. The dialogue occasionally sparkles, and some of the sequences within are really very funny (a subplot involving Ali and her hunky next door neighbour, afforded the appellation "Captain Fucktastic" and played by former Twilight actor Kellan Lutz, is a gut-buster) but the majority of it all feels a little too over-the-top try-hard comedy to me.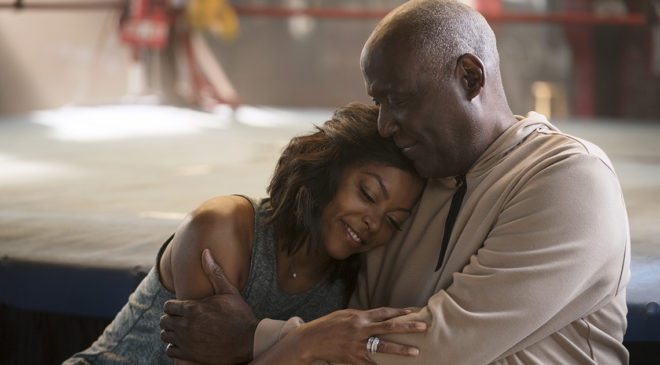 Eryka Badu flits in as the most bizarre spiritualist you've ever seen, Brian Bosworth's eternally misogynistic boss is stupefyingly tone-deaf, and Pete Davidson's brash, closeted workmate of Ali's feels entirely unneeded as a throughline for the film; key to the comedic heartbeat of the movie is Ali's relationship with Will, played by Aldis Hodge, and Will's son Ben. A little white lie of subterfuge by Ali elicits the expected plot machinations to turn from basic modern American humour to a ribald, frantic pantomime of farce, none of which works particularly well. Henson's eternally hyperbolic dialogue, in which barely a breath is taken, is meant to replicate the kind of Danny Kaye cleverspeak briskness and non-sequitor driven gags most audiences will attune to easily, but it's just not very clever. Whereas What Women Want was subtle with its gags, clever with its use of feminine truth and Gibson's usurpation of masculinity borne of the mid-20th Century, here the laughs come from how many dick and sex jokes there are.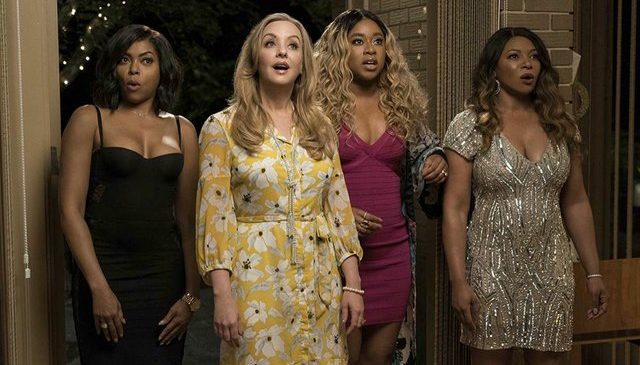 Look, at times I did chuckle at What Men Want, and part of me found the obviousness and tastelessness of the plot and characters comforting in a sitcom kinda way. This film will play big and wide to people for whom sexism doesn't present much obstacle, although the movie never really hammers home the message its forebear attempted to accomplish, consequently remaining just as distant and often distasteful to those who approach its ball-working charms with expectations of intelligence. At least it's keeping Taraji P Henson in work, and that is no small thing to consider.
Who wrote this?