Movie Review – Unicorn Store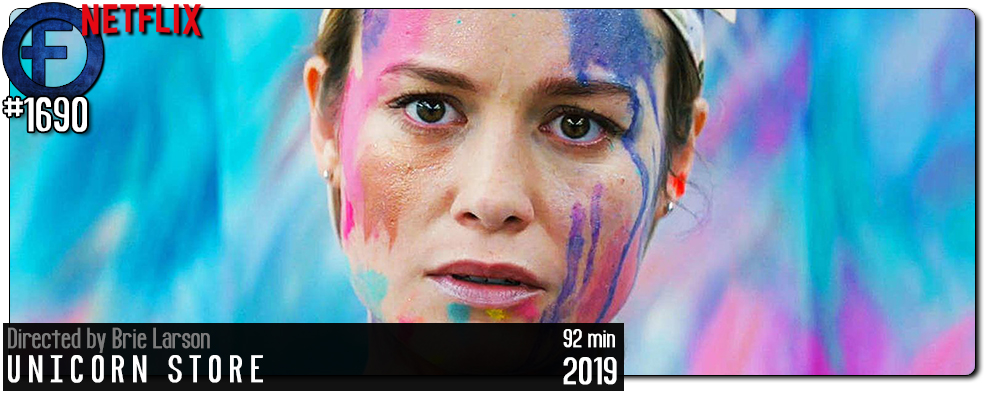 Principal Cast : Brie Larson, Samuel L Jackson, Joan Cusack, Bradley Whitford, Mamoudou Athie, Karan Soni, Mary Holland, Hamish Linklater, Annaleigh Ashford, Martha MacIsaac, Chris Witaske, Ryan Hansen.
Synopsis: A woman named Kit receives a mysterious invitation that would fulfil her childhood dreams.
********
Although filmed in 2016, and shown to select festival audiences during 2017, Brie Larson's debut directorial effort, Unicorn Store, has finally found a niche home on Netflix for us all to enjoy. It's a sweet little film, very much living up to its "arthouse independent" tags, what with is whimsical plot conceit and off-kilter sense of humour there will undoubtedly be many viewers who simply won't like the story Larson tells, for a multitude of reasons. Unicorn Store reminds me a lot of Sorry To Bother You, containing a similar method of storytelling and an intriguing proposition wrapped up in layered characterisation, only here there's a lot less centaur cock. For what that's worth.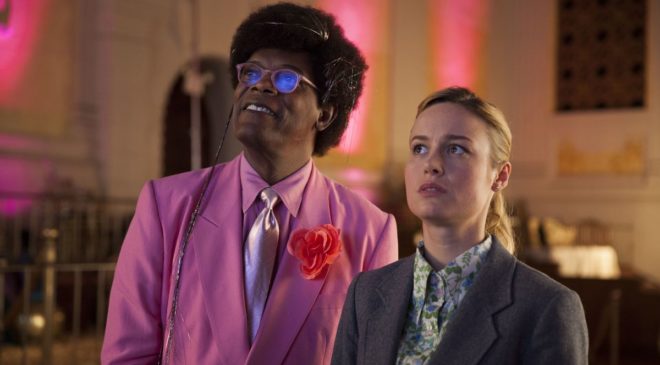 Young failed artist Kit (Larson) returns home to live with her hippy-dippy parents (Joan Cusack and Bradley Whitford), and find employment as a temp working for a company marketing vacuum cleaners. Her boss, the company VP Kevin (Hamish Linklater – Magic In The Moonlight) is altogether creepy in a sexually predatory manner, while several of the company's female workers don't like Kevin's instant attraction to Kit's seemingly can-do-no-wrong attitude. Meanwhile, Kit is invited to a mysterious Store, where the Salesman (Samuel L Jackson) offers her the chance to purchase a unicorn; in order to be "worthy", Kit must perform several tasks, including building a stable, obtaining food for the animal, and of course sorting out her puzzling home life. Kit befriends hardware store employee Virgil (Mamoudou Athie) to assist constructing the unicorn's stable, although he is unaware of her true motives for doing so.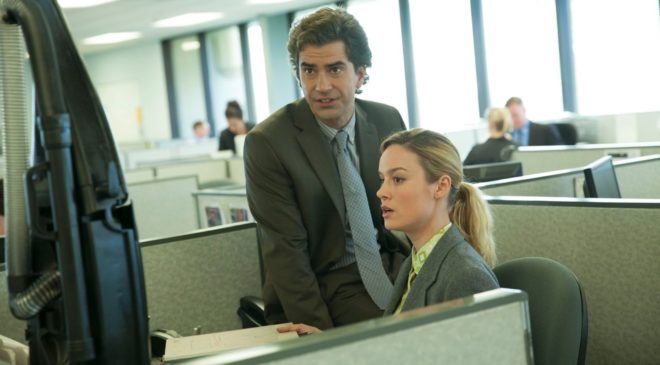 Describing Unicorn Store to casual film fans isn't going to be easy, because at times the film defies description. One part acid drip, one part obscure fairy-tale, and all-parks off-the-wall bizarre, Unicorn Store represents an odd choice of debut for actress/producer Brie Larson, best known in 2019's popular culture for her role in Marvel's Captain America. The film sparkles with a weird electricity, an undercurrent of dreamlike fluidity, with Larson's beatific world-building and sense of time and place feeling far more assured than a debut film maybe should. The script comes to us from Samantha McIntyre, and similarly to the aforementioned Sorry To Bother You, reflects modern inanity and a sense of sublime black humour in everyday situations with precision and an acute observational fragility. Larson takes this incandescent natural glow and runs with it, inhabiting the film with her wickedly sharp humour and a terrific eye for detail behind the camera. It's rare an actor will both direct and perform in their first directorial effort (although Chris Evans did just that in Before We Go, with surprising success) but Larson handles the double-duty well; although Unicorn Store is relatively lightweight and never quite congeals with the surety of a seasoned filmmaker behind it, there's enough guts and surprises within its delicate framework to keep at least this viewer intrigued.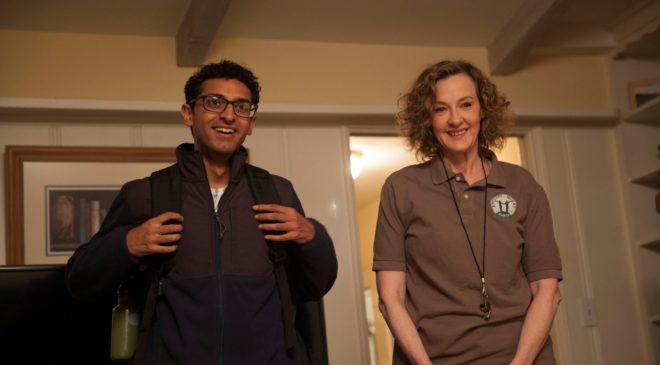 Led by Larson as the eponymous Kit, Unicorn Store gathers a great cast of supporting characters and lets them play just enough to make the film really snap. Sam Jackson, Larson's Captain Marvel co-star and all-round good guy, hams up the nuttiness as the nameless "Salesman", who ingratiates himself upon her and provides her with the impetus to actually desire a real-life unicorn. Jackson seems to be in on the joke from the get go, while Larson bounces off him when they share scenes together. Also excellent is the wonderful Mamoudou Athie, an actor I spotted in Hugh Jackman's political drama The Frontrunner and who absolutely works a treat opposite Larson in this; he's an up-and-coming star, to be sure, and his wonderfully smooth voice seems to be drawn from some chasmic origin just hidden out of sight. Athie is the linchpin of Larsen's balance between fantasy and reality – is the unicorn store even real, because nobody in the film seems to think unicorns are real? Virgil certainly doesn't, although he's the one who disparages Kit's decision to get one the least. Joan Cusack and Bradley Whitford (Get Out) do creepy-parental work like this in their sleep, and once more offer slightly unbalanced depictions of modern "in tune with our feelings" adults trying to make sense of their seemingly flailing daughter. Hamish Linklater grabbed huge laughs as a thoroughly inappropriate boss at the company Kit works at.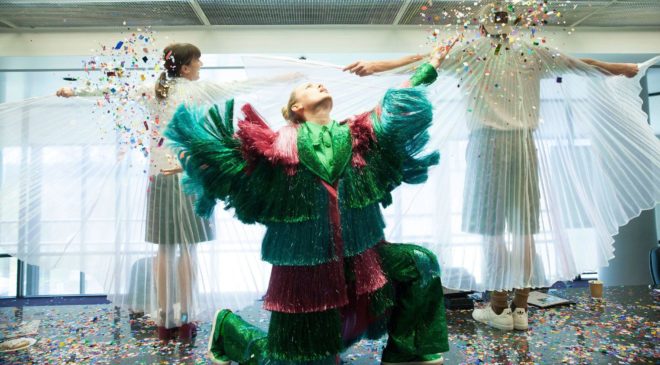 Unicorn Store is, in a word, offbeat. It's a film driven by mystery, championed by its star-power, and delivered with a delicate eye by newbie director Brie Larson. It is not, however, a film everyone will take to, and I can see multiple indifferent-to-negative reviews incoming for what it attempted here. It's a film that just won't work for some people, and that's fine. Personally, I thought it was a delight, a sugar-candy sweet-toothed fizzy drink of engaging character, perplexing subtext and altogether clever twists. It's not too heavy handed, the drama isn't really as deep as the film's final scene might have you think (there's no Oscar-calibre work here) but there's fun and fantastical explorations to be enjoyed within a brief 90-minute story. Worth a shot, sure, and enjoyable to a degree, but Unicorn Store's value will ultimately be determined less by mass critical acclaim and more by personal taste.
Who wrote this?