Principal Cast : Channing Tatum, James Corden, Zendaya, Common, LeBron James, Gina Rodriguez, Danny DeVito, Yara Shahidi, Ely Henry, Jimmy Tatro.
Synopsis:  A young yeti discovers the existence of humans, or "smallfeet", and throws his entire isolated community into chaos.
*****
Brisk, solidly entertaining feature animation is becoming the norm for modern Hollywood, and Smallfoot is no exception. While hardly demanding in terms of premise, and fairly light on its feet with its dour subtext and pointed social commentary, Smallfoot offers charming animation and well-suited vocal talent to spare despite a too-thin-on-the-ground feeling of mediocrity that overtakes its energetic narrative. Led by Channing Tatum and the omnipresent James Corden – who inexplicably continues to have a career in America despite having almost no discernible quality of talent – Smallfoot will entertain and dazzle with some superb visuals and at the very least it'll keep the kids amused for 90 minutes. Expect more and sadly, you have to wade through some crap to get there.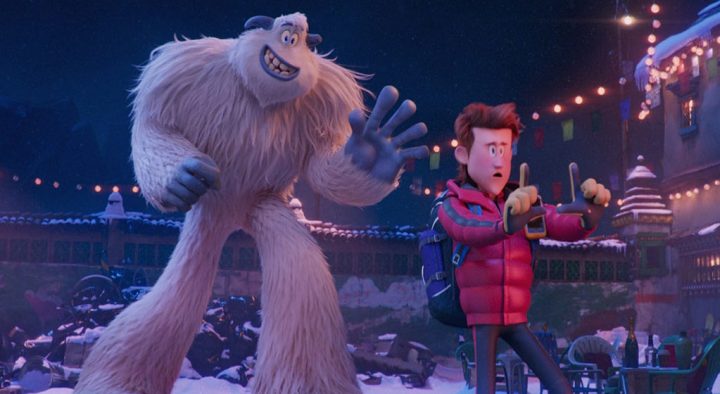 High up in the Himalayas, in a mountaintop obscured by ever-present clouds, a village of yeti live in isolation. One of their tribe, Migo (Channing Tatum – Magic Mike) is destined to become the next village gong-ringer, following his father Dorgle (Danny DeVito – Batman Returns) and impressing the daughter of the village chief, Meechee (Zendaya – The Greatest Showman). After inadvertently encountering a human – or as the yeti call them, "smallfeet" – Migo is outcast by the chief, the Stonekeeper (Common – Terminator Salvation), who seeks to keep the village safe, and thanks to the actions of the covert Smallfoot Evidentiary Society (led by Meechee and her "weird" friends, Gwangi (LeBron James), Kolka (Gina Rodriguez) and Fleem (Ely Henry), makes his way down the mountain to a local human outpost. There he meets former naturalist and video blogger Percy Patterson (James Corden – Peter Rabbit), who seeks to regain fleeting fame by capturing evidence of a yeti and shooting a viral video. When he meets Migo, Percy discovers that there is more to life than fame and fortune, and Migo learns that he may have inadvertently thrown his entire village into danger.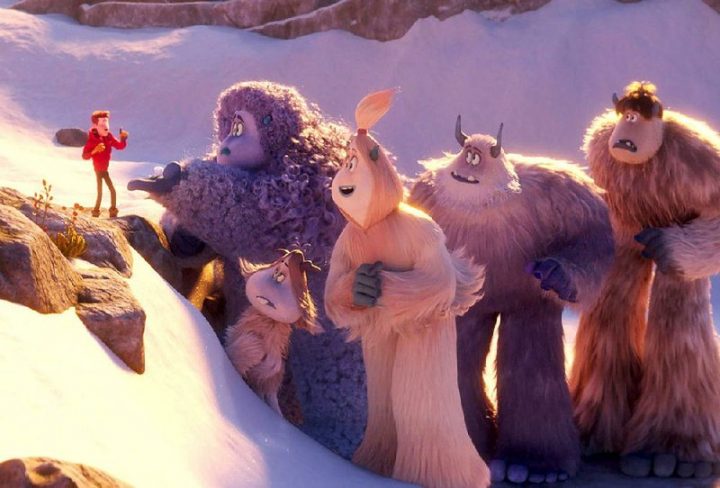 Smallfoot is effortless, a middle-of-the-road adventure that delights with a slapstick comedic avalanche and developing into a somewhat religiously thematic criticism of modernity's current take on "fake news". The story comes from Sergio Pablos' book "Yeti Tracks", and the screenplay by director Karey Kirkpatrick and co-writer Clare Sera extrapolates the gamut of "fish out of water" comedy to be mined from this clash of mountainous species. The pratfalls and non-sequitur humour have executive producers Chris Miller and Phil Lords stamp all over over them, and Smallfoot treads a very fine line between obnoxiously pointed diatribe and outright gagballs fun, but at the end of the day its entirely pleasant and utterly unremarkable.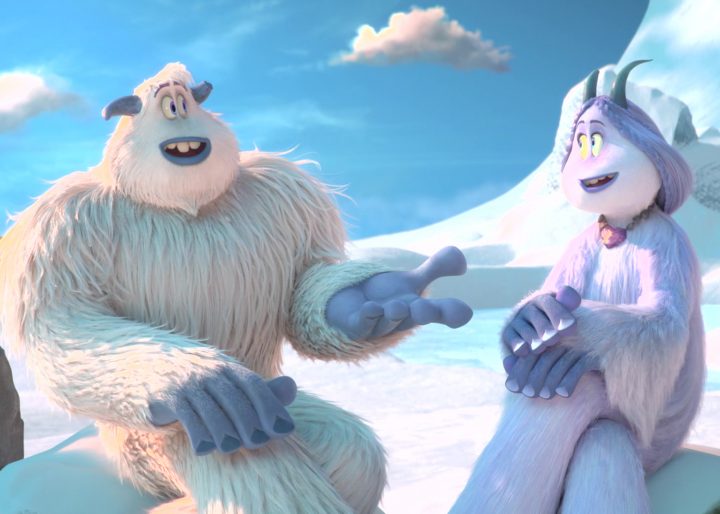 I say pleasant and unremarkable as if that's a bad thing; it isn't, it's just the film's startling production design and visual depth made me yearn for characters or a story that weren't quite as outright comedic. The film's humour is juvenile in that way that attempts to blind you from how dull the writing truly is at times, with a lot of the exposition hidden behind some not-quite-Disney songs (I had to check that this wasn't a Disney film, it runs the gamut of the studio's old template for animated success) and impressive landscapes and effects. The film's dual narrative works well enough but neither Migo nor James Corden's foppish Percy, who feels like a distant cousin to Hotel Transylvania's Johnny, connected with me on any real emotional level. Channing Tatum is charming as Migo, Corden annoys as Percy, Zendaya oozes sex-appeal as Meechee, and the rest of the supporting cast do well with the rat-a-tat pace most of the film enjoys. To reiterate, it's entirely pleasant, if utterly unremarkable.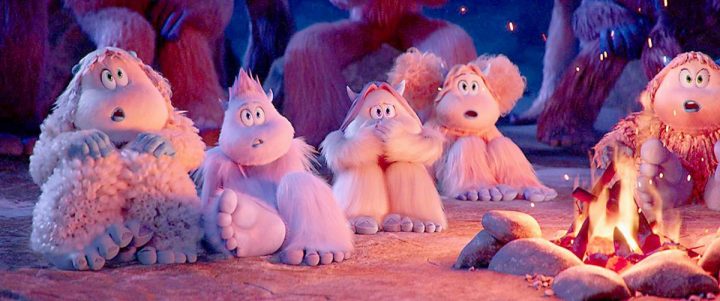 Superficial work is put into the world building in which the film occurs, and Common's turns as the Stonekeeper, complete with deep-rooted rap-inspired diatribe against humanity during the film's second act, rises above the rest of this trifling piffle of creative nuance. The comedy relief characters hit every beat, the metatextual humour and constant riffing on Yeti-esque humanism themes are on point, and Smallfoot's entirely "safe" premise explores some minor religious and political ideologies that rankle the nose as much as their real-world counterparts – no, Smallfoot isn't subtle – and to a degree it feels as doggedly anti-religion as George Miller's Happy Feet which might offend those adults thinking way to hard about it. Yet, if you're a fan of the equally amenable Trolls, Storks or Boss Baby movies, or even the lamentably inferior Emoji Movie, then Smallfoot fits right into that category of obliviously middle-tier homogeneity that floods cinemas year in, year out.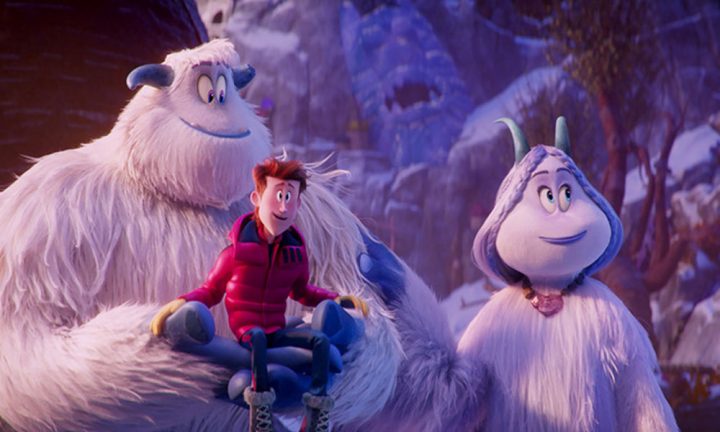 Smallfoot isn't bad, and it's not great. It's that flat, forgettable mid-range film that entertains when there's nothing else to watch. There are laughs to find, the visuals are almost entirely eye-wateringly detailed (freeze-frame some of this movie and it's staggering how lush the movie looks – and yes, that was a snow joke) but the clumsy story, predictable characters and uneven mix of comedy and pathos make for energetic if numbing viewing. Despite this clash of speed and story Smallfoot comes recommended if only for the delightful Common rap sequence and the avalanche of slapstick comedy, most of which will have the kids in a fit of hysterics.
Who wrote this?