Movie Review – Greatest Showman, The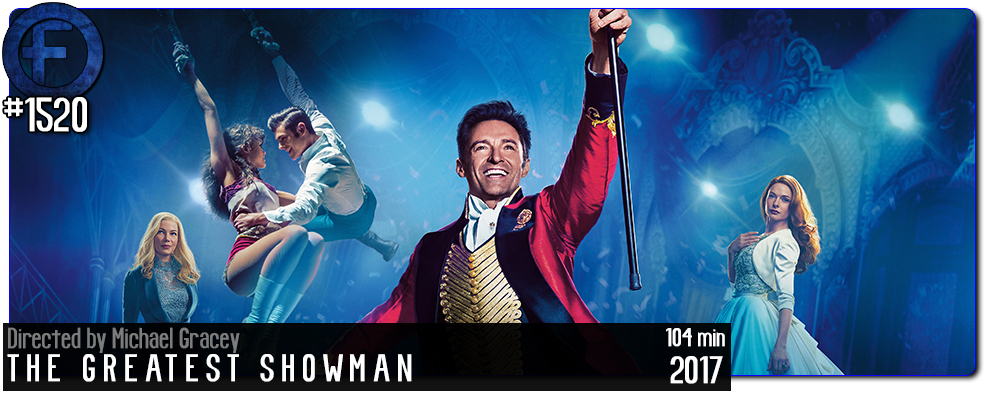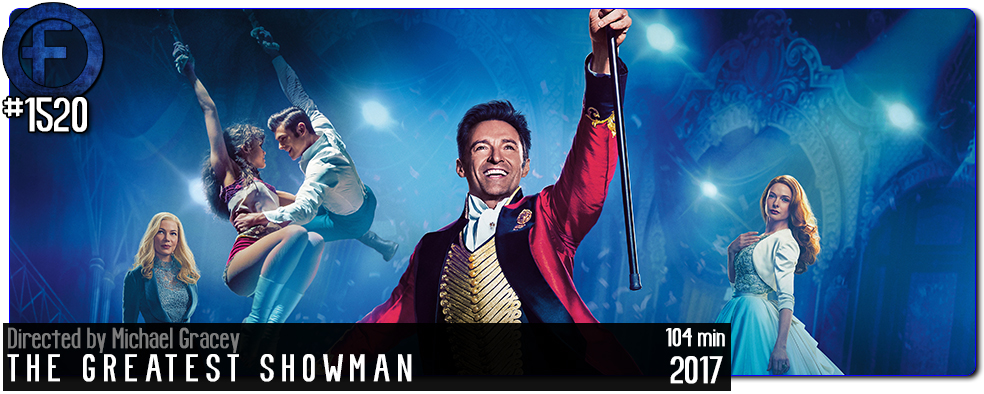 Principal Cast : Hugh Jackman, Zac Efron, Michelle Williams, Rebecca Ferguson, Zendaya, Keala Settle, Sam Humphrey, Austyn Johnson, Cameron Seely, Paul Sparks, Yaha Abdul-Mateen II, Natasha Liu Bordizzo.
Synopsis: Celebrates the birth of show business, and tells of a visionary who rose from nothing to create a spectacle that became a worldwide sensation.
********
It's hard to believe a film that's gestated so long in star Hugh Jackman's producer role could be so shallow. Attached to the role of circus impresario PT Barnum since the mid 00's, Jackman's work as the titular showman is an engaging, emotional romp that delivers acute tear-jerking magnificence similar to that he espoused in Les Miserables. Unlike that show-stopping film, however, The Greatest Showman is both the worst and best of Hollywood's glossy, big-budget musical romps, eschewing dramatic depth for whizzbanger visuals and toe-tapping musical numbers. Your enjoyment of The Greatest Showman will depend largely on your acceptance of superficiality, which the film almost requires in order to escape the numbing histrionics and wooden character beats, but the music is excellent and the story has got that sense of "we must please the crowd at any cost" feel to it.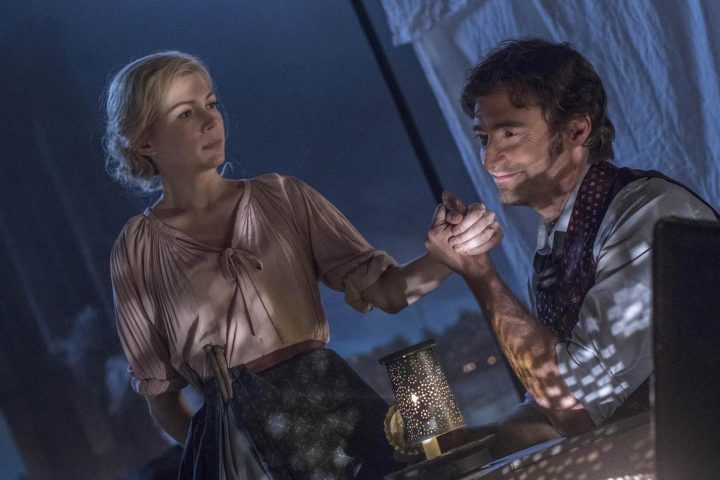 Phineas Taylor Barnum (Jackman) marries well above his station, the aristocratic Charity (Michelle Williams – Manchester By The Sea), after promising to accomplish his dream of owning a lavish home and acquire wealth. After being made redundant after his accounting firm goes bankrupt, Barnum decides to open a "freak show", engaging the services of all manner of local people with deformities, unusual attributes or other special talents, and although the show is panned by critics, the crowds love it. To help bring his show to the nobility, Barnum offers local playwright Phillip Carlyle (Zac Efron – Baywatch) an associate partnership, with Carlyle falling for acrobatic performer Anne Wheeler (Zendaya – Spider-Man: Homecoming). Barnum's visions of show grandeur begin to take their toll on his family as he brings Swedish operatic sensation Jenny Lind (Rebecca Ferguson – Mission Impossible: Rogue Nation) to America on a national tour, with the friction between Barnum, his wife, and the assembled talent leading to a revelation that family is more important than wealth.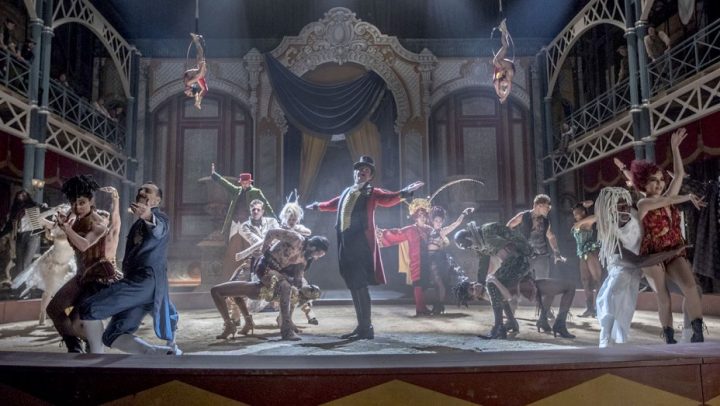 Glossy, undeniably earnest and certainly crowd-pleasing, The Greatest Showman contains problematic characterisation and a lack of depth within its shiny framework, as it barrels the audience with thunderous musical numbers and a sense of the ridiculous. The real PT Barnum, co-founder of the Barnum & Bailey Circus (which finally closed its doors in 2017, some 146 years after it was founded) was reputed to be a far more salacious and self-obsessed man than that depicted here by Hugh Jackman. Jackman's version of the character is all smile and glitz, very little actual heartbeat, despite the film's aim of injecting familial themes of ill-focused wealth acquisition, and although the actor himself if one of very few legitimate triple-threat showmen getting about Hollywood today, not even Jackman's vaunted skills can engender a sense of truth to a man so complex.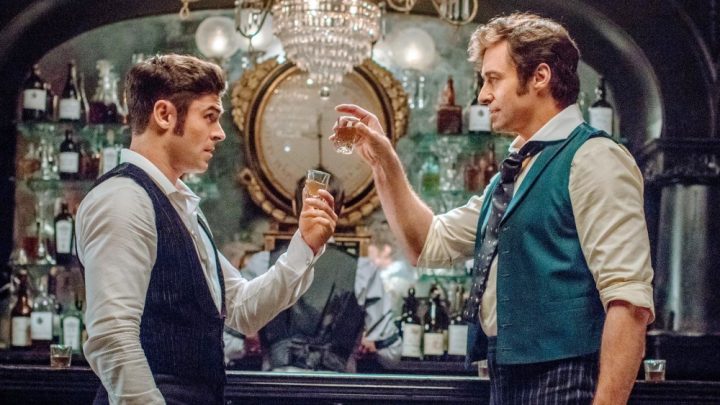 In truth, The Greatest Showman isn't a film set on being honest with us, given its propensity for skirting historical fact and supplanting it with whimsical half-truths. The film's screenplay boasts the talents of Jenny Bicks (writer on shows such as Sex & The City, The Big C, and the creator of Men In Trees) and Hollywood writer/director Bill Condon (Beauty & The Beast, Dreamgirls, and writer of Best Picture winner Chicago) so you'd think there's be meat on these well-tuned bones, but the film's simplistic approach to Barnum as an upright but misguided entertainment boffin lacks resonance or competency. Michelle Williams' lovely Charity is the beguiling committed wife, although forced into frowning and wistfully hoping her husband would pay more attention to her. Zac Efron's disconsolate and angry Carlyle offers contrast to Barnum's zany energy, and his subplot romance with Zendaya's fiery Anna perplexes with its indifference to the plot, and the gaggle of "freaks" Barnum assembles, including Keala Settle's bearded lady, Sam Humphrey as the tiny Tom Thumb, and Luciano Acuna Jr as Dog Boy (named so for obvious reasons) are unique without having any real arcs whatsoever. Themes of friendship, acceptance of those different than us and loyalty are all present, just not honoured with enough weight to really carry the film's more solemn moments.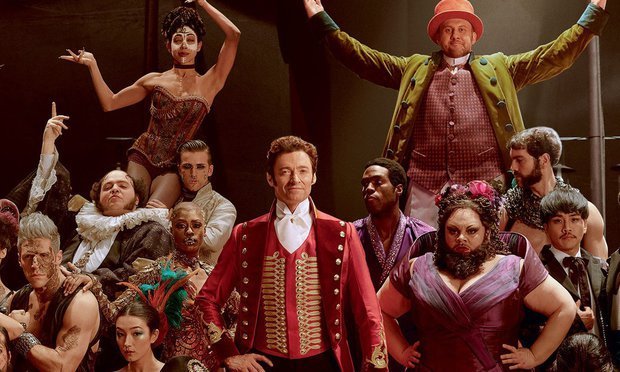 Consequently, the film feels empty, devoid of anything that will linger in the mind far beyond the songs or Jackman's charismatic performance. Although, having said that, the songs are all pretty darn great (particularly "This Is Me", the Oscar-nominated thematic opus around which the film's freak-brigade assuage their social status) by Benji Pasek and Justin Paul, and John Debney's accompanying orchestral trills more than accentuate whatever sugar-high hit the singing achieves. Of note, the Efron/Zendaya duet "Rewrite The Stars" and "pitch" song "The Other Side" by Jackman and Efron are worthy of entering the American songbook lexicon in their own right.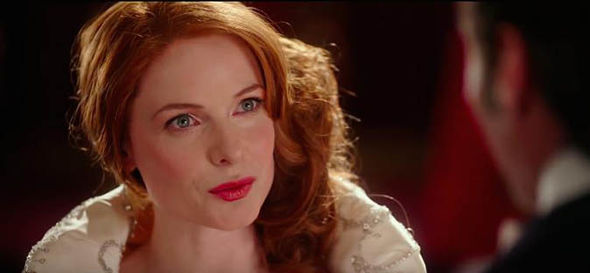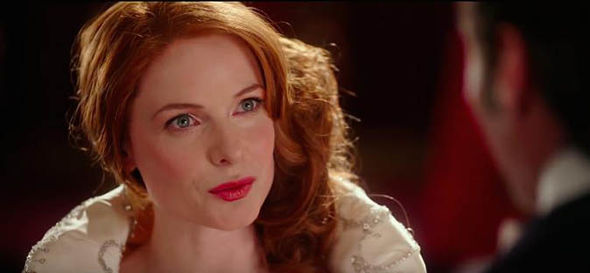 Earnest performances, delightful musical numbers and a high-octane directorial debut from Michael Gracey can't salvage emotional destitution in The Greatest Showman, a candy-floss song-n-dance film that is enjoyable in one sense, but desperately frustrating in any other. Granted, my favourite all-time film is Moulin Rouge so I'm aware of comparing films of a similar disposition, but nowhere in between Jackman's toothy stagemanship or Gracey's exhilarating camerawork is there a film of any substance. Purveyor of fakery seems meta-referenced by the film's own inadequacies, giving us the showy bright lights of Barnum's world without any real depth or nuance. It's a thunderous extravaganza wrapped up in a glittery package, a happy meal movie that suffices initially but never settles the craving for more.
Who wrote this?