Movie Review – xXx: Return of Xander Cage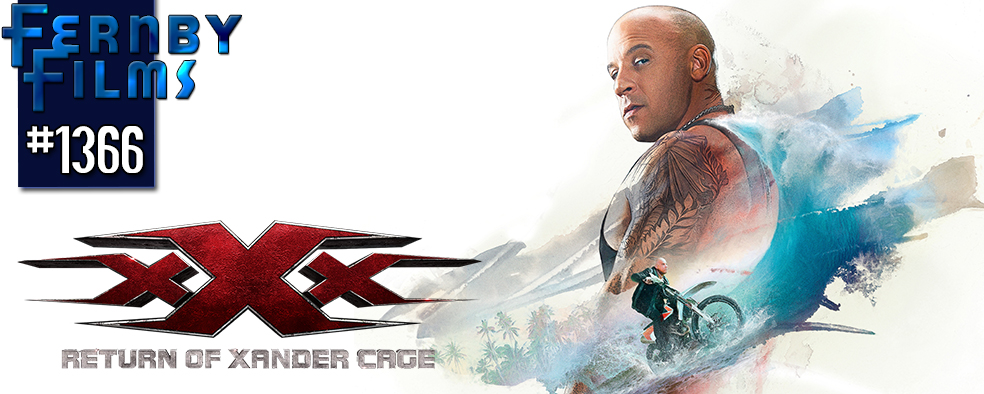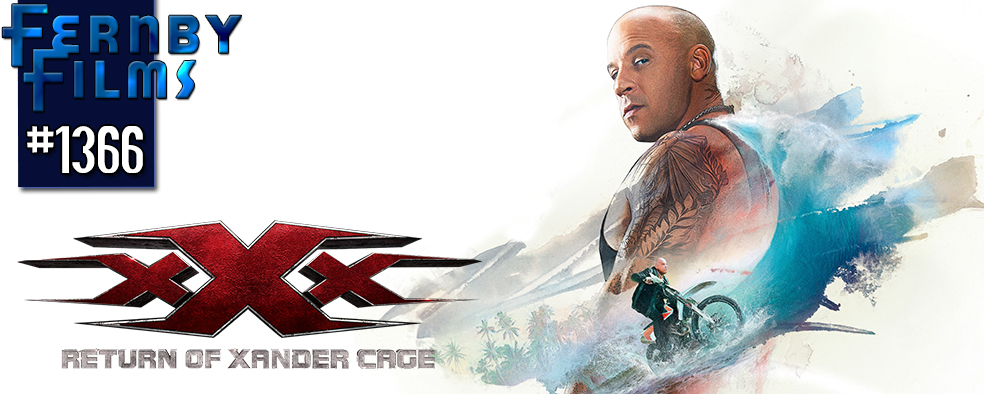 Director :  DJ Caruso
Year Of Release :   2017
Principal Cast :  Vin Diesel, Donnie Yen, Kris Wu, Deepika Padukone, Ruby Rose, Tony Jaa, Nina Dobrev, Rory McCain, Toni Collette, Samuel L Jackson.
Approx Running Time :   116 Minutes
Synopsis:
******
 And so Vin Diesel's search for a non-Furious franchise continues. Shoehorned into position as one of cinemas most indecipherable action stars, beefcake actor Vin Diesel's famous decision to not appear in 2 Fast 2 Furious and take on the xXx character with director Rob Cohen, was (in hindsight) a misstep. Audiences didn't exactly embrace Diesel's heavily tattooed adrenaline junkie persona, at least not critically. Diesel, also heavily invested in his third franchise involving Riddick, has failed to crack the blockbuster realm outside of fast cars and insane physics, although it's a fair bet that Return of Xander Cage, the third of the xXx films, is as close as he's come yet. This, of course, disregards his work as the voice of sentient tree Groot in Marvel's Guardians Of The Galaxy franchise. The original xXx film was by and large indistinguishable action junk, given heft by Rob Cohen's concussive direction, and the less said about Diesel-free sequel State Of The Union the better. So can Return of Xander Cage deliver Diesel a viable non-Furious franchise to intersperse his career with?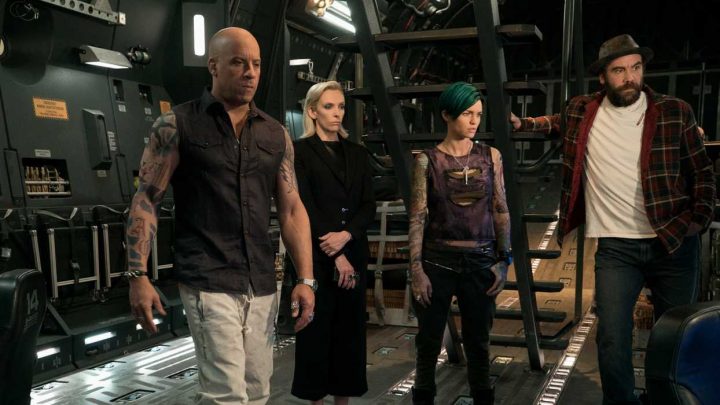 Cage (who we heard was dead during State Of The Union, but wasn't, apparently…) is brought back into the xXx world by handler CIA Agent Jane Marke (Toni Collette), following the apparent death of NSA AGent Augustus Gibbons (Samuel L Jackson) when a satellite crashes into a city. Tasked with retrieving a dangerous device known only as Pandora's Box from a gang of mercenaries led by Xiang (Donnie Yen) and Talon (Tony Jaa), Cage puts together his own team to get the job done. In the group is lethal sniper Adele Wolff (Ruby Rose – Orange is The New Black), renegade DJ Nicks Zhou (Kris Wu), getaway driver Tennyson (Rory McCain – Game Of Thrones), and CIA support agent Becky Clearidge (Nina Dobrev – The Vampire Diaries).
Return of Xander Cage is exactly what you'd expect from a sequel to xXx. Filled with execrable dialogue, nonsensical plot points and an absence of intelligence, this film's ballistic x-treme sports sensibilities last about five minutes, so if you're into that kind thing you'll definitely leave disappointed. Instead, faux-spy shit and gobsmackingly awful "gadgets" abound, as Diesel careens across the screen in a splash of schlocky, jokey waveriding-slash-parachuting-slash-motorcross idiocy that makes Die Another Day look positively Shakespearean. DJ Caruso, better known for his work on Eagle Eye and Disturbia, cranks up his action A-game but it's barely enough; the film's stuttering, jaundiced muscularity is anaemic, all style and little substance, a production-line affair devoid of personality. Sure, there's money on the screen and the stunts are both ludicrous and well performed, and it's always terrific to see Donnie Yen working his charismatic action chops in high gear, but Return Of Xander Cage feels… rote. Generic, almost.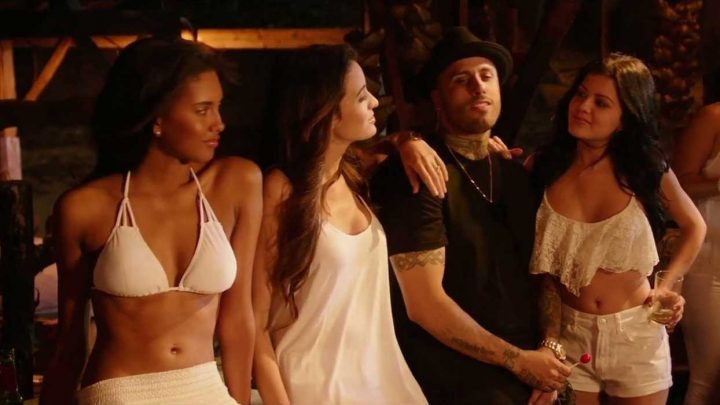 Throughout this film, I was reminded of other, better outings in the spy-action genre. If I was a marketing person, I'd hope to have heard the word "hi-jinks" somewhere in the review cycle, because there's plenty of hi-jinks to be had. From gravity-free plane fighting, sideways-gun-holding shootouts, and a raucous hodgepodge soundtrack trying to mask the simply awful Nina Dobrev, there's nothing Return Of Xander Cage won't try and wring from its simplistic plot. Twists, aren't. Surprises, don't. Fun…. isn't present. The cool factor surrounding Ruby Rose and cult hero Rory McCain never feels genuine, and a surprise cameo mid-film will bring a small smile to one's grimace, despite not being anywhere near long enough. And of course, the casual property destruction is enough to slake the destruction thirst of even the hardest of hard-core Michael Bay enthusiasts.
Return Of Xander Cage is juvenile action movie-making designed for maximum demographic intrusion and minimal grey-matter exercise. Highly precise, yet deafeningly obtuse, Xander's return to the screen is accompanied by adolescent humour and incoherent characterisation that feels flavourless and illegitimate. Echoes of Diesel's Fast & Furious franchise abound here – the motif of xXx being "family" of sorts, similarly to the Furious conceit, the dastardly villain, the high-stakes action and double-and-triple narrative storylines, to say nothing of the crisp, shiny tech-savvy espionage crap Hollywood perpetuates as hopped-up fun. Essentially, this film is a feature length video-game trailer and we're all the poor saps who can't play it. Return Of Xander Cage is well produced but isn't a high quality movie, least not in terms of jiggling the intellect. Dumb fun doesn't come much dumber, so if you're entertained then I guess it's served it's purpose. But one doubts the credentials of Xander Cage will leave as much a mark on pop-culture history as Vin Diesel apparently hopes it will.
Related articles
Who wrote this?