Legendary James Bond actor Roger Moore, who played the role between 1973 and 1985, as well as starring in the title role of television series The Saint, has passed away.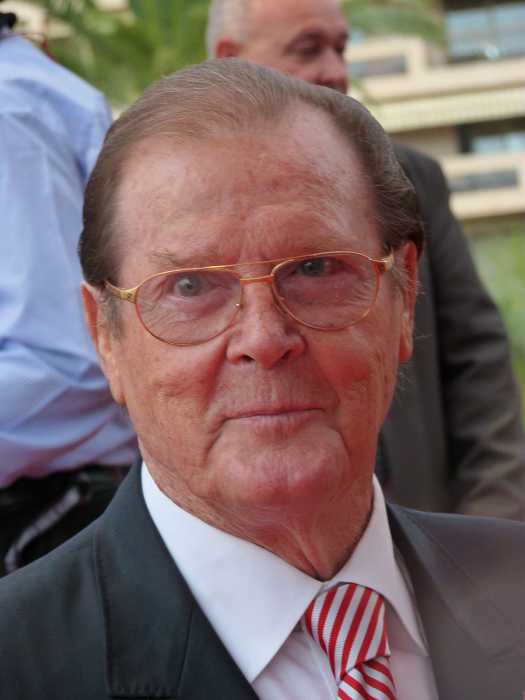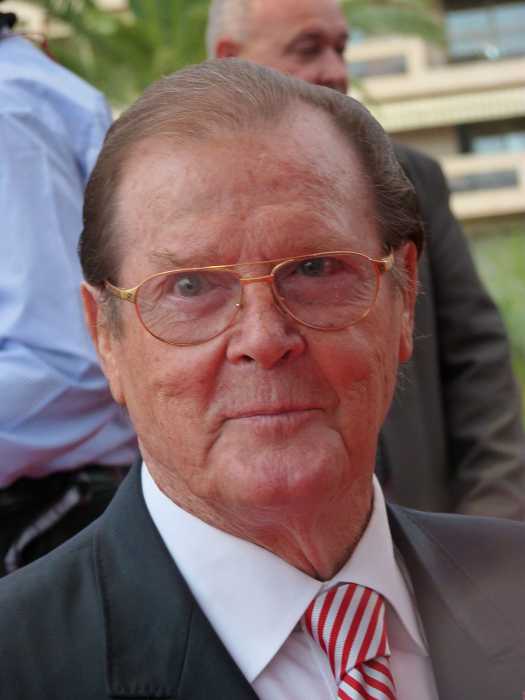 British actor Roger Moore began his career as a part-time model and bit-part player, studying at the Royal Academy Of Dramatic Art, before leaving to become a full-time actor. Walk-on roles in Caesar & Cleopatra (1945) and Trottie True (1949) before signing a 7-year contract with MGM in 1954. He appeared alongside John Ford and Eleanor Parker (the Governess in The Sound of Music) in Interrupted Melody (1955), with Lana Turner in 156's Diane (directed by David Miller) being such a box-office bomb that MGM decided to release him from his contract several years early.
Television beckoned Moore, who appeared in Ivanhoe (as Sir Wilfred Of Ivanhoe, the title character) between 1958 and 1959, as Silky Harris in The Alaskans (1959-1960), and alongside James Garner in Maverick, as Bret Maverick's cousin, Beau. It would be his starring role in long-running series The Saint, however, that would propel him to world-wide fame; the series ran between 1962 and 1969, and Moore's portrayal of the suave, slick Simon Templar would carry over into his characterisation of the one role that would cement him as a screen legend, James Bond.
Moore was considered for the role of Bond during the mid-60's, when it became clear Sean Connery was no longer interested in playing the role. His commitments to his television roles would prevent him getting the part, however, until both Connery (who came back to the role in 1971's Diamonds Are Forever after quitting 1966) and George Lazenby (who had appeared in his one-and-only film as the character, On Her Majesty's Secret Service) declined to return. Moore's first Bond film was Live And Let Die (1973), and he would continue in the role through a further six films: The Man With The Golden Gun (1974), The Spy Who Loved Me (1977), Moonraker (1979), For Your Eyes Only (1981), Octopussy (1983) and A View To A Kill (1985).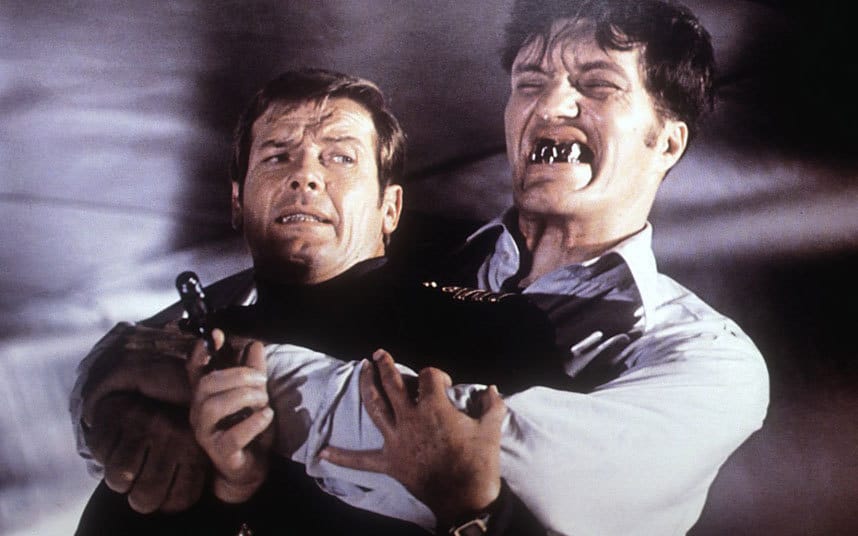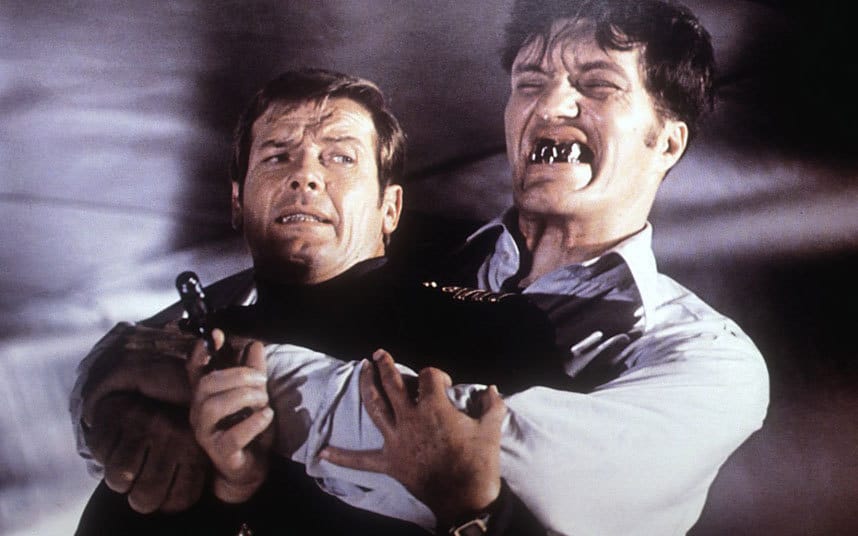 Concurrent to playing Bond, Mr Moore appeared in a number of other film projects, notably The Wild Geese (1978) with Richard Burton and Richard Harris, and North Sea Hijack (1979) with Psycho star Anthony Perkins.
Mr Moore's post-Bond career failed to ignite public interest. A major role in Van Damme's 1996 flick The Quest was derided, while his appearance in Spice World (1997) is best left forgotten. Minor cameo appearances, guest roles and voice work (often spoofing his most famous role of James Bond) continued to provide work, but his lasting legacy was one of only a clutch of actors to have played the eponymous superspy. Roger Moore was knighted in 2003 for his charity work – he was a patron of multiple organisations – following his 1999 CBE announcement.
Sir Roger Moore passed away after a brief struggle with cancer, on May 23rd, aged 89.
Related articles
Who wrote this?