Cult favourite actor Bill Paxton, who fought all the major cinematic monsters, including the Alien, a Predator, and a Terminator, has passed away.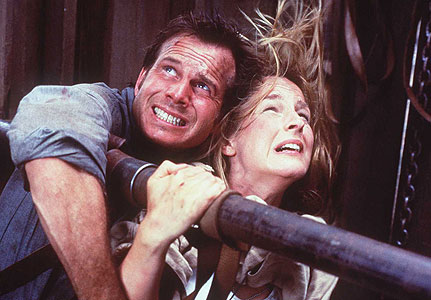 My favourite film starring Paxton was undoubtedly Twister. Alongside Helen Hunt, a young Phillip Seymour Hoffman, Alan Ruck, and Cary Elwes, Bill Paxton portrayed the stand-up meteorologist chasing weather patterns across the Midwest, trying to bring the science to events so catastrophic. Not only is it one of my favourite 90's film, it is possibly my favourite Paxton performance. It wasn't his greatest, but it was the one I loved without caveat.
Of course, Bill Paxton is probably best known for his supporting role in the James Cameron film Aliens, in which he plays Private William Hudson; Paxton's delivery of his more excitable lines of dialogue have become pop-culture legends, and it was this role that provided the launching pad for his career to surge. AS with many Hollywood actors, Paxton's career had begun with minor roles, including the Bill Murray comedy Stripes, in Walter Hill's Streets Of Fire, and as a punk in Cameron's Terminator, facing down Arnold Schwarzenegger's unstoppable killing machine. And if you blink quickly, you'll miss his appearance in another Schwarzenegger film, Commando, as a communications officer.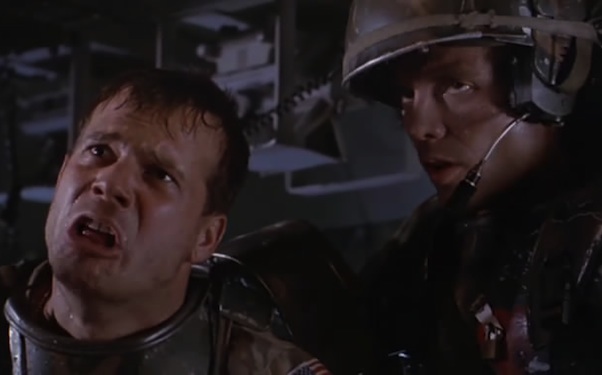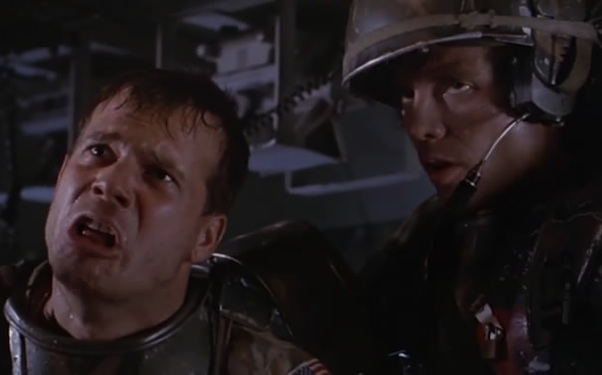 On film, Paxton was a constant presence, portraying both slimy supporting characters (Predator 2),  square-jawed military types (Navy SEALs), the apocryphal Morgan Earp in Tombstone, a slimy car salesman (True Lies), an astronaut (Apollo 13), and as a treasure hunting marine scientist looking investigating James Cameron's Titanic. Many touted his role in Sam Raimi's A Simple Plan, in which he played a man trying to hide ill-gotten gains before coming into conflict with his brothers, as his most layered, nuanced acting performance.
He co-starred alongside Charlize Theron in the Mighty Joe Young remake, went beneath the sea in Jonathan Mostow's submarine thriller U571, clambered over mountains with Chris O'Donnell in Vertical Limit, and directed/starred in the thriller Frailty, playing a domineering father in a highly religious family. As well as appearing in a duo of Spy Kids films, Paxton appeared in Haywire with Gina Carano, The Colony with Lawrence Fishburne, 2 Guns with Denzel Washington and Mark Wahlberg, as an army sergeant in Edge Of Tomorrow, and as a competitive stringer in Nightcrawler, alongside Jake Gyllenhaal.
On television, Paxton's most prominent role was that of Bill Henrickson in Big Love, a Mormon practising polygamy, between 2006-2011. Other roles include Frasier, Agents of SHIELD, and the currently-airing Training Day.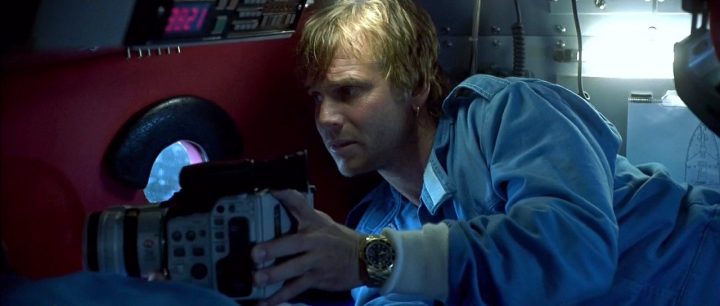 It's hard to find anyone who hasn't seen a Bill Paxton film, and it's even harder to find somebody who didn't like or love his work. By all reports, Mr Paxton was a wonderful family man, and terrific bloke within a traditionally inward-looking film industry; a rarity these days. Although we have a wonderful cluster of films to enjoy forever, it tears me that we've missed out on possibly so many more.
Bill Paxton passed away from complications following surgery, on February 25th. His passing was announced by his family on February 27th. He was a very young 61. Dammit.
Who wrote this?