Movie Review – Kubo & The Two Strings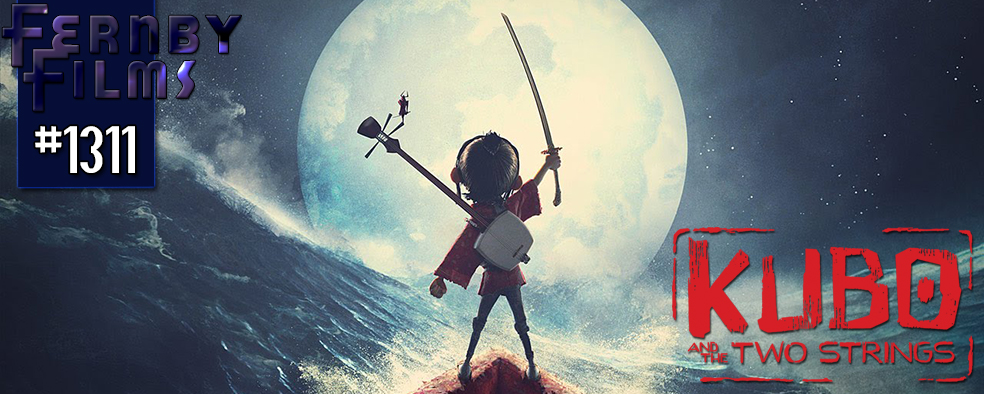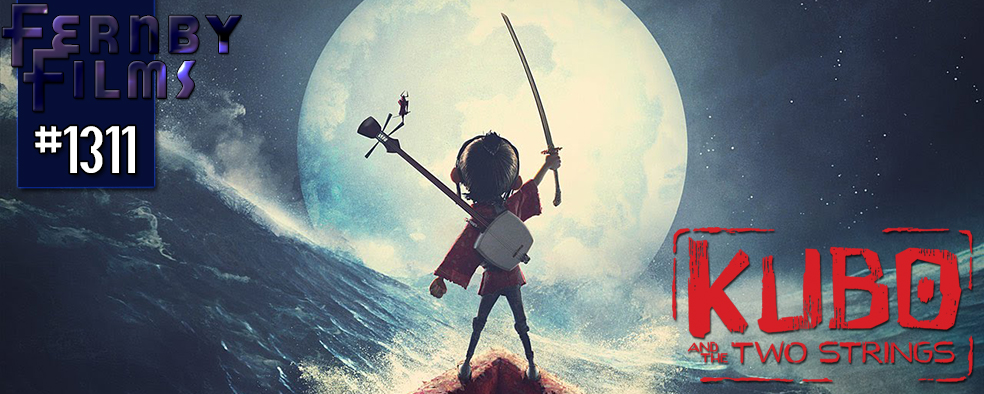 Director :  Travis Knight
Year Of Release :   2016
Principal Cast :  Art Parkinson, Charlize Theron, Matthew McConaughey, Ralph Fiennes, Rooney Mara, George Takei, Cary-Hiroyuki Tagawa, Brenda Vaccaro. 
Approx Running Time :   101 Minutes
Synopsis:   A young boy named Kubo must locate a magical suit of armour worn by his late father in order to defeat a vengeful spirit from the past.
********
With only four feature films to their name, Oregon-based animation studio Laika, owned by Nike co-founder Phil Knight, have crafted a reputation for exceptionally visual, melancholy projects that eschew the Disney mould in favour of dynamic, Academy Award-nominated flirtation. The studio's stop-motion output varies considerably from UK-based Aardman's more rotund aesthetic, with Coraline, ParaNorman and more recently The Boxtrolls finding niche audiences in spite of relatively low box-office returns. Kubo And The Two Strings, directed by Knight's son Travis in his feature debut, is yet another highlight in the showreel of Laika's exceptionalism, boasting a complex story and superlative animation mixed into a "kids film" that will stand the test of time for adults as well.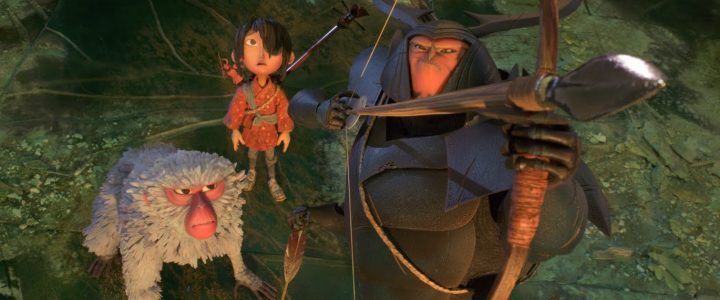 Synopsis courtesy Wikipedia:  In ancient Japan, Kubo (Art Parkinson) is a one-eyed young boy who lives with his ill mother, Sariatu (Charlize Theron), in a cave on top of a mountain. Every day he tells stories to the local villagers by magically manipulating origami that moves under music played from Kubo's shamisen. One evening, Kubo is attacked by ghostly apparitions claiming to be his mother's sisters (Rooney Mara), who also attack his mother when she arrives to protect him. Kubo wakes up after a confrontation to find his monkey charm has become a real monkey (Theron again), and, together with a humanoid beetle (Matthew McConaughey), Kubo begins his quest to locate a mysterious suit of armour, which will aide him in defeating The Moon King, Raiden (Ralph Fiennes), who seeks vengeance from beyond the grave.
Kubo And The Two Strings is a striking film in many respects, not the least is its sumptuous visuals. As with previous Laika projects, the quality of animation, cinematography and gob-smacking "visual effects" employed by the filmmakers, all of which add weight and realism to the films fantasy-imbued dwelling. Throughout the film, Kubo plays his shamisen and brings paper to life, afforded a whimsical lifelike behavioural nuance not far removed from the magic carpet in Aladdin. As the parchment bounces and flits through the air, forming shapes both tangible and rigidly useful, the film's stunning use of colour and light really do shine through. The film lacks a distinct cinematographer (certainly not one I could find listed, anyway), and almost despite this there's a melancholic hue to proceedings than envelops the viewer in its unusual Japanese aesthetic. Character design is splendid (Monkey's fur wafts with each passing breeze) and the production value on both set design and "location" design – by that I mean the physical real world landscapes populating Kobu's narrative – is among the best in an animated film in 2016. The film is, in a word, gorgeous.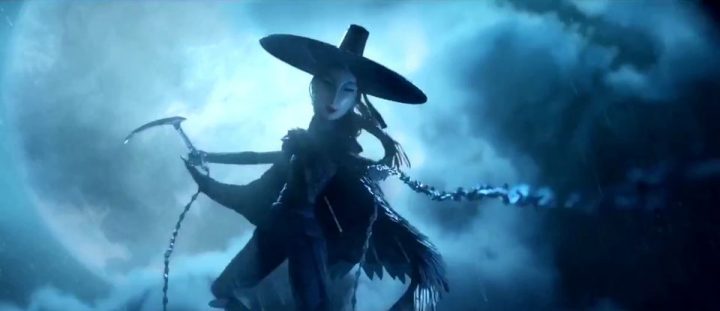 One of the most charming things I found with Kubo was the surprisingly un-Texan dialect Matthew McConaughey's Beetle speaks with – you can tell it's the actor himself, but he's really restrained in evincing his typically laid-back drawl to a vaguely Japanese-lite lilt. So to, Charlize Theron's Yoda-ish Monkey, eliciting the film's languid chuckles in similar fashion to Kung Fu Panda's Dustin Hoffman. The thing about Kubo's voice cast is that they never feel there to capitalise on their own fame, rather they've been cast to accentuate the nuances of the character – far from the Pixar/Dreamworks metholodology of bring in audiences to head Ellen DeGeneres voicing an amnesiac fish, Kubo's lack of glory in this aspect is both refreshing and welcome. The voice performance of Art Parkinson as the title character, Kubo, is also warm and developed, as the young one-eyed lad embarks on his own Quest Narrative of Redemption. Backing the trio of central performances is a terrifically villainous Ralph Fiennes, and unrecognisable Rooney Mara. Yes, Kubo wants not for quality vocals.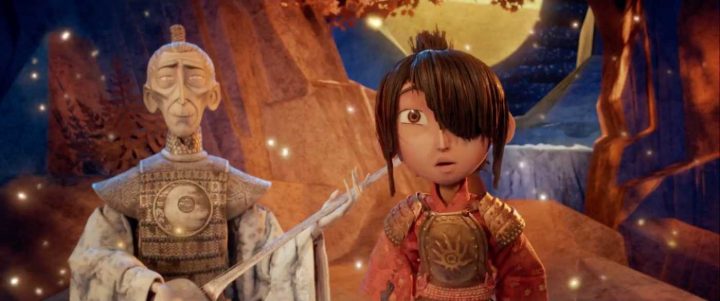 Where I think younger children could have a problem with Kubo is that the story, while intriguing, might feel too complex for some. Adults should be cautioned that the film taps into some surprisingly dark themes of abandonment, parental loss, and youthful heroism, with a darker tinge than the homogeneous Disney-fied stuff. The film's pacing will also throw off some younger viewers, as the action scenes are few and far between; the film spends a great deal of time on character development in a manner that the film buff in me couldn't help but enjoy, but one might think some of the kids at whom the movie is aimed at will find themselves checking out midway through. Adult viewers will find a story worth delving into, however, and as much as the script's bucolic nature hinges on its Japanese sense of calm, Kubo and The Two Strings is rewarding in all kinds of other ways.
If you're after something unique and different from the typical Tink-and-castle or boy-fishing-off-the-moon studios, Travis Knight's Kubo is a captivating, altogether beautiful, often complex story of friendship and family that goes places other animated films do not. Often looking like a traditionally CG animated film, Laika's stop-motion work here is simply sublime – methinks there's a fourth Oscar nomination heading their way – and although ambling through its pastoral narrative journey might put off less discerning kidlets, the film overcomes this with sweet-natured laughs, some well crafted textures of life and death, and sense of weight few of the genre's ilk are likely to ever accommodate. Kubo And The Two Strings is exceptionally well told, and I'd be remiss if I didn't give it my highest recommendation.
Related articles
Who wrote this?