Movie Review – Neon Demon, The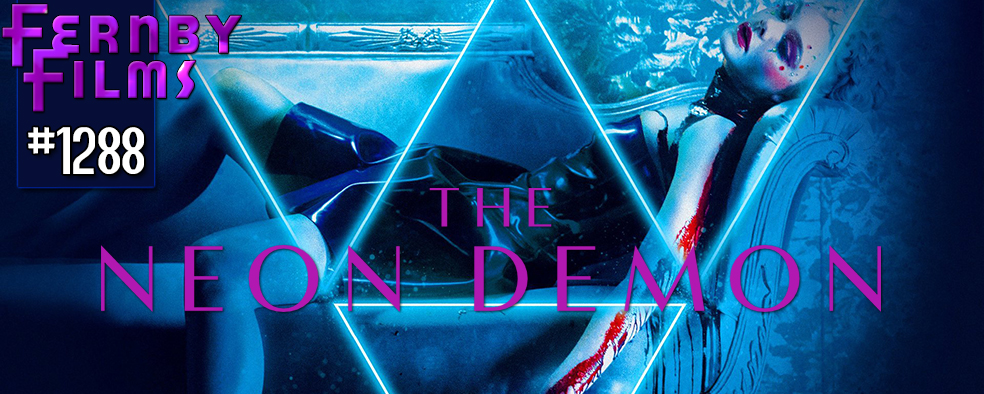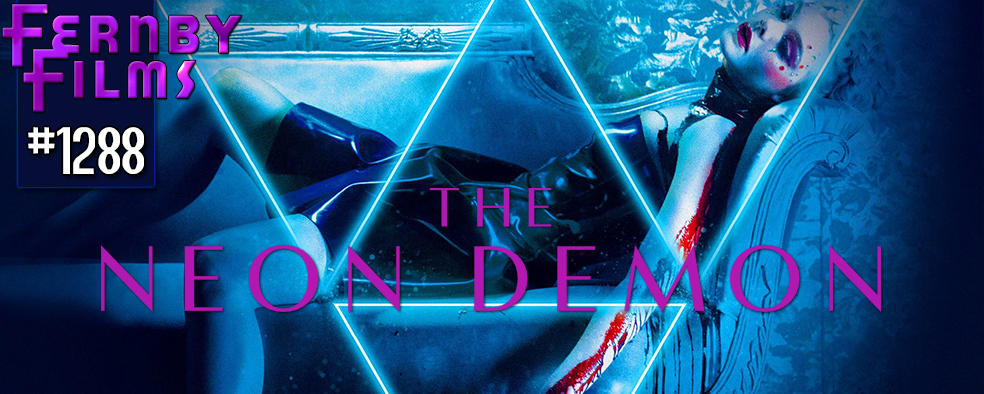 Director :  Nicolas Winding Refn
Year Of Release :   2016
Principal Cast :  Elle Fanning, Karl Glusman, Jena Malone, Bella Heathcote, Abbey Lee, Christina Hendricks, Keanu Reeves, Desmond Harrington, Alessandro Nivola, Charles Baker, Jamie Clayton.
Approx Running Time :   118 Minutes
Synopsis:  When aspiring model Jesse moves to Los Angeles, her youth and vitality are devoured by a group of beauty-obsessed women who will take any means necessary to get what she has.
*******
I admit to a feeling of indifference to Danish director Nicolas Winding Refn's career. As sublime as Drive was, the concepts of Bronson and Only God Forgives never really grabbed me, and so I've largely foregone the man's work in favour of easily digestible cinema. More fool me, I guess. Refn is a director of considerable visual acumen, albeit the icy cold style employed by Kubrick throughout much of his career. His approach to the world of models and the masochistic nature of fleeting beauty is what drew me to The Neon Demon; as a story, I was left largely baffled as to what I was supposed to be feeling or experiencing, but as a piece of visual cinematic prowess there's no denying Refn's command of the film camera.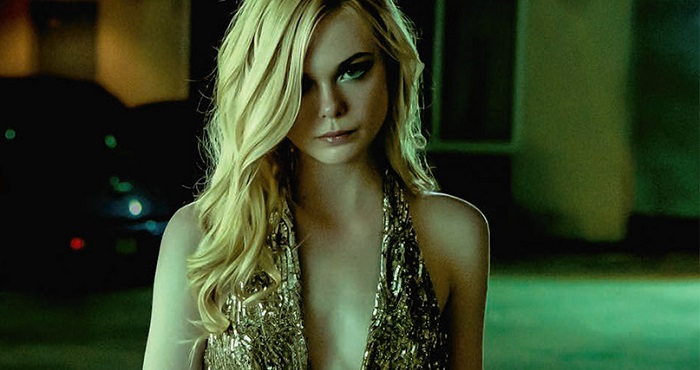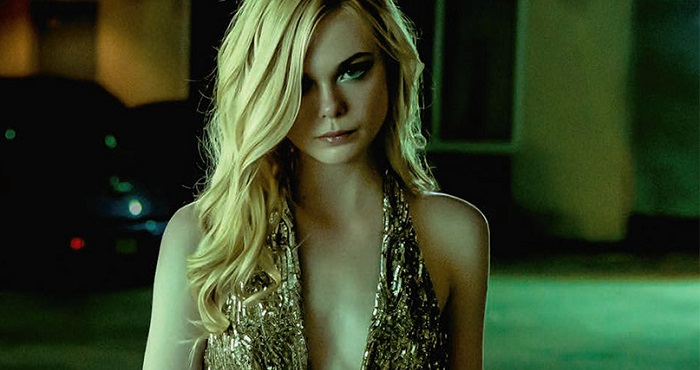 Jesse (Elle Fanning) moves to Los Angeles to pursue a career in modelling; she shows snaps of a shoot done by Dean (Karl Glusman, remember him from Love?) to the head of an agency (Kristina Hendricks) in order to gain employment. However, a trio of fellow models – Ruby (Jena Malone, who takes the cake for the best value for money actress this year given what she has to do to a corpse in this movie), Gigi (Bella Heathcote) and Sarah (Abbey Lee) – become jealous of her youth and beauty and decide to take her down. As she rises up the fashion world, Jesse meets famous designer Robert Sarno (Alessandro Nivola), photographer Jack McCarther (Desmond Harrington), and the odious manager of the motel Jessie is living in, Hank (Keanu Reeves).
It's hard to describe whether Neon Demon is empty and vacuous as an extrapolation of the world it inhabits and the characters it explores, or if it's just plum silly. The characters, specifically Elle Fanning's Jesse, remain opaque to the point of frustration, a factor which isn't aided by Refn's lengthy silences and pauses. Audiences want to attach to a film's main character, and if Fanning is it then she's nowhere near as fascinating as she needs to be do do that. Refn gives Fanning a vaguely ingenue-ish innocence that is indulgent but manifestly inadequate, not to mention Fanning's gratingly meandering performance defies conviction. Perhaps that's the issue I had with Neon Demon: it's lacking in motivation. I mean, I understand its stately visual style and appreciate the strobe-light-riddled sequences of dreamy, lethargic fantasy, but for the life of me I couldn't figure out why I should care. Maybe it's a film designed to be experienced moreso than understood? The film never attempts to operate at a higher level than superficiality, leaving the very reason for its existence one of the year's large ponderables. I think The Neon Demon exists simply to exist, in and of itself. It offers no tangible growth or appreciable understanding of its own world, therefore reducing its impact overall.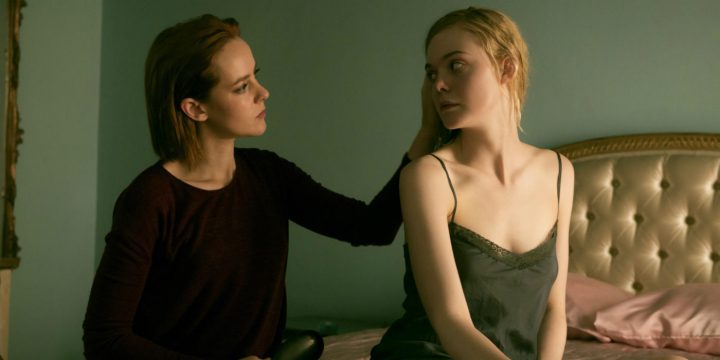 In spite of its narrative antipathy, The Neon Demon is strikingly beautiful, hauntingly melodic and precisely technical; this alone isn't enough to make it a film worth watching more than once, but it alleviates the clock-watching when the film's story lags. As with Drive, Refn gives his film a pulsating, rhythmic, almost primal musical accompaniment, with Drive composer Cliff Martinez' dreamscape-worthy assemblage of digital notes veering into hypnotic day-spa vagrancy with reverence and reflection. DP Natasha Braier's deluxe cinematography is equally hypnotic; daylight tones are sunnily washed out, interior sequences let with neon and stark crispness, and nighttime scenes are ambiguously shadowy and dense. There's a sense of vivid overcranking of the colour spectrum at times, highlighting the saturated world of high class fashion (I guess, I wouldn't really know), but if this is intended as a proxy for the story itself then it fails to captivate.
No doubt there's some intellectual complexity Refn is attempting to disperse with The Neon Demon's trashy sense of exploitation, but I'll be stuffed if I could figure out what it was. Vitality and weird body-horror aside (the film really goes to some dark places at the end, in a vain attempt to shock the apathy from the viewer) The Neon Demon's beauty-over-brains stumbling and Refn's iniquitous ability to manifest a compelling story make this a largely wasteful, stultifying affair that lacks charm or grace. As an experience it's abhorrent and engrossing, and I'm glad I have seen it simply for the sake of saying so at parties. But it's unlikely I'll revisit the Neon Demon's hued-up embrace again any time soon.
My good buddy Saint Pauly… er, dissects this film in depth and explores is subtext and horrifying moments of revelation far more eloquently than I ever could. Read his spoiler-heavy review/takedown here.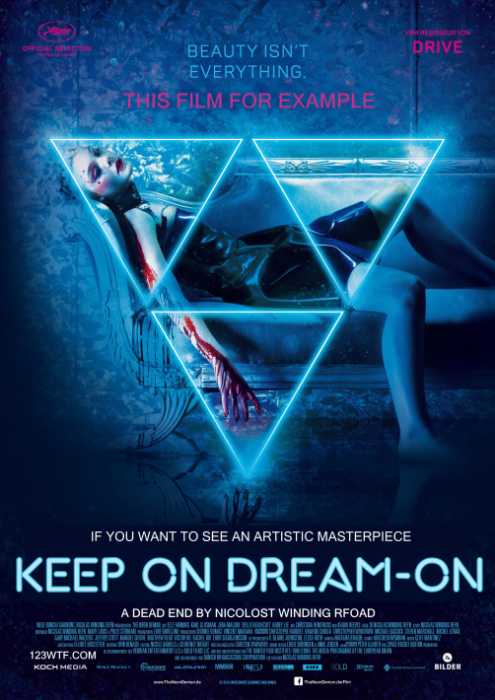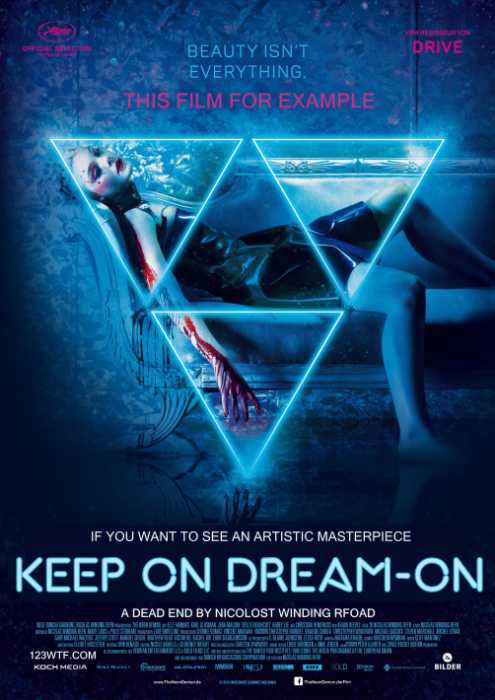 Related articles
Who wrote this?