Movie Review – Teenage Mutant Ninja Turtles: Out Of The Shadows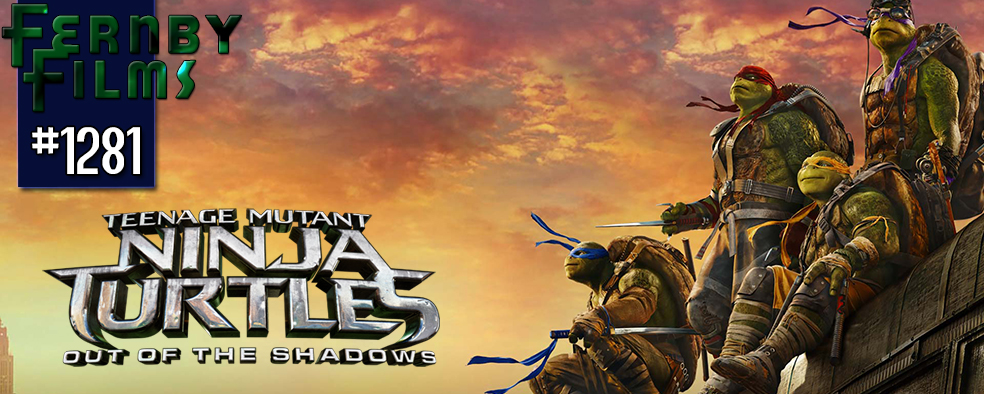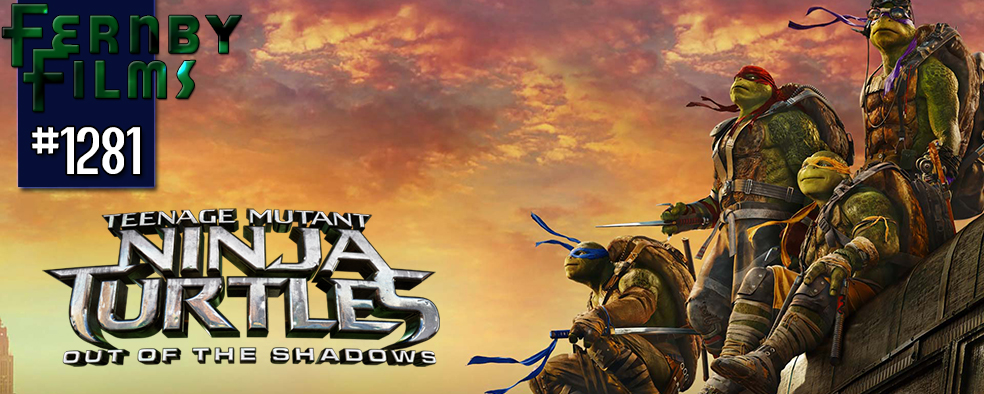 Director :  Dave Green
Year Of Release :   2016
Principal Cast :  Megan Fox, Stephen Amell, Will Arnett, Brian Tee, Tyler Perry, Laura Linney, Pete Ploszeki, Alan Ritchson, Noel Fisher, Jeremy Howard, Tony Shaloub, Gary Anthony Williams, Sheamus, Brad Garrett.
Approx Running Time :  112 Minutes
Synopsis:   After facing Shredder, who has joined forces with mad scientist Baxter Stockman and henchmen Bebop and Rocksteady to take over the world, the Turtles must confront an even greater nemesis: the notorious Krang.
********
Okay, so I was impressed with the 2014 reboot of Teenage Mutant Ninja Turtles in spite of a general dislike of the franchise – the overplayed 90's cartoons annoyed me to to the point of exasperation – but the question remained: could producer Michael Bay and his team deliver a sequel worthy of such effusive praise, continue to the story, and return established characters with arcs worthy of the money spent on production? Ditching director Jonathan Leibesman for music video industry stalwart Dave Green, Out Of The Shadows boasts an identical aesthetic to its predecessor, from cinematography to visual effects and dynamic, off-the-wall editing, making it fit seamlessly into the world created by Bay and Leibesman back in 2014.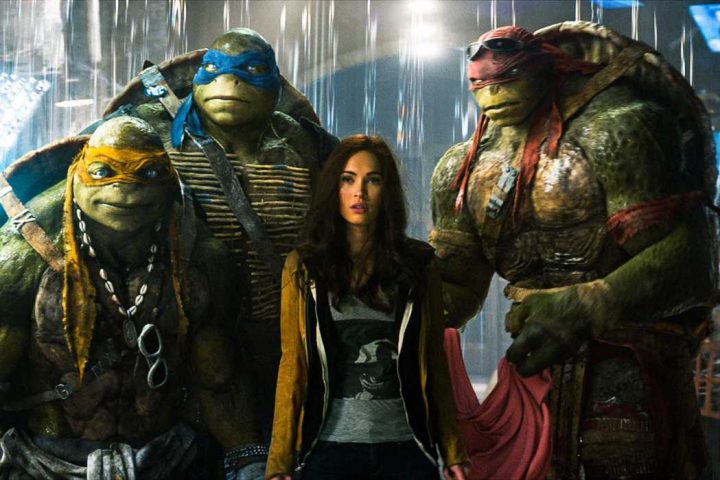 In spite of featuring the searing acting talents of Megan Fox [noted thespian™], the toothy grin of Will Arnett (better known as the best animated Batman to date) and Arrow star Stephen Amell, not to mention Steve Jablonsky's hugely Transformers-esque action score which could be described as its own character, Out Of The Shadows challenges neither intellect or convention as it delights in jokey, juvenile humour and epilepsy-inducing editorial oversight. Featuring breathless action sequences that involve our heroic Turtles skimming across the rooftops of New York City and plumbing the depths of what must surely be the cleanest sewerage system in the industrialised world, banter that thuds with eye-roll emojis rather than tickling the funnybone, and a pornification of Megan Fox's ample assets, the second of the revamped Ninja Turtles franchise films deftly entertains in that B-movie popcorn-chugging way that defies both logic and sense.
Apparently, Shredder (Brian Tee) isn't the only problem facing New York. A new threat, including the resurgent Foot Clan, rises in the form of alien warlord Krang (voiced by Brad Garrett) to wreak havoc on humanity, and (ahem) only the Turtles can save the day. Krang's henchmen, the hideously mutated Beebop (Gary Williams) and Rocksteady (Sheamus), take the fight to the Turtles (once again brought to life by Pete Ploszek, Alan Ritchson, Noel Fisher and Jeremy Howard) who, alongside their sensei Splinter (voice of Tony Shaloub) set out to thwart the bad guy's evil plans. Also, Tyler Perry's in this so check yer expectations.
A Turtles film is an action film for action's sake; lacking coherent emotional output, Out Of The Shadows runs aggressively on all-cylinder testosterone and adrenaline, and subtle it is not. It's kinda like being yelled at for 90 minutes straight, a cinematic howitzer launching rounds right next to your cerebellum. As obnoxiously abrasive as that might seem, Out Of The Shadows actually works because it doesn't stop long enough to think about how silly it all is. The story comes unglued if you spend an ounce of thought looking at it logically, and for the most part follows easily predictable join-the-dot plot tropes, but one suspects the filmmakers hope to blind you with all the fancy lights and whizz-popping effects (most of which aren't actually terrible). Whether this works is entirely subjective, and dependent largely on your ability to switch off the brainstem and let stupidity it flow over you. One might imagine older kids enjoying this for the simplistic violence and heightened fantasy on offer, while discerning adults (which doesn't include me, I guess) will probably avoid it altogether.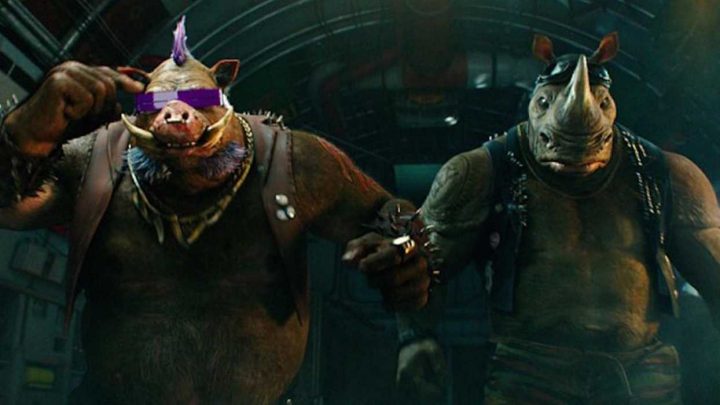 Although one has a laundry list of problems Out Of The Shadows endures, chief among them is the cast's generally wooden performances – hardly helped by a cartoon-level screenplay, perhaps apropos to the franchise in retrospect – led by Megan Fox and Stephen Amell. Tyler Perry's schlock Dr Stockman, who aides Shredder in his escape, snivels and snarls through what has to be the worst on-screen performance to-date in 2016, while Brian Tee's Shredder is just horrible. I mean, literally, horrible. Amell's hockey-stick-wielding Casey Jones is a character bereft of a singular purpose: one minute he's the world's worst semi-rookie cop, the next he's taking down ninja assassins with a puck and laying waste to Foot Clan henchmen. While the film shines whenever the Turtles are on the screen, every time the film focuses on its human characters the Swiss-cheese plot development and lazy "characterisations" the scaffolding shakes like hell.
It's a stupid film filled with stupid ideas and even stupider writing, and the less said about the human performances the better (they're shit across the board) but Dave Green's hyperbolic enthusiasm and sense of widescreen action works strongly in giving the film's slick, overproduced veneer of rollercoaster antics the kind of infectious joy many bigger named feature films often struggle to accomplish. This doesn't make Out Of The Shadows a great film – hell, it barely rates as a good quality film – but hell if it isn't thoroughly entertaining from the get-go. Logic and realism be damned; the Turtles take Manhattan in one of the downright silliest things you'll see this year.
Related articles
Who wrote this?