Academy Award-winning film director Michael Cimino, best known for helming Robert DeNiro's The Deer Hunter, has passed away.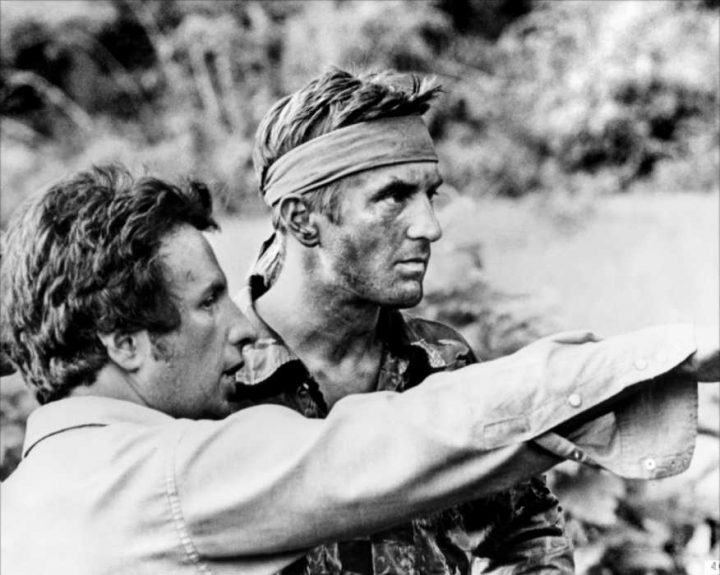 Cimino was born, raised, and worked in New York City, getting his break directing television commercials before making the transition to feature films in Los Angeles as a screenwriter. His first produced script, Thunderbolt & Lightfoot, was purchased by Clint Eastwood's company and Eastwood gave Cimino the chance to direct. The film was a financial success, and netted co-star Jeff Bridges an Oscar nomination. Following the success of Thunderbolt & Lightfoot, Cimino's next project, The Deer Hunter, was picked up by EMI Studios, and would star Robert DeNiro, John Savage and Christopher Walken. The film, which portrayed life for returned Vietnam Veterans and their disillusionment and post-traumatic stress disorders, was a massive hit critically and commercially, and would snag five Academy Awards including Best Actor for DeNiro, and Best Picture for Cimino.
Cimino's follow-up to Deer Hunter would arguably become his greatest legacy, if for entirely the wrong reasons. United Artists effectively gave Cimino an open chequebook to direct Heaven's Gate, a period drama about land owners and European immigrants that would go well over budget, and arrive late into cinemas. The film was a critical failure in almost every respect, matched only by its dire box-office take,  which nearly bankrupted UA and caused a seismic shift in studio control over their projects. Although the harsh critique of Heaven's Gate has softened considerably in the years since, the reverberations of the film's theatrical collapse saw the 70's director-driven business model shelved in favour of studio-controlled productions.
Cimino would make a further four films following the disaster of Heaven's Gate. Year Of The Dragon (1985), The Sicilian (1987), Desperate Hours (1990) and Sunchaser, in 1996, met with lacklustre returns and mild critical appraisal.
A divisive figure within Hollywood, known for his abrasive and aloof nature, Michael Cimino was the very personification of an auteur. He passed away on July 2nd, aged 77.
Related articles
Who wrote this?