Movie Review – Peanuts Movie, The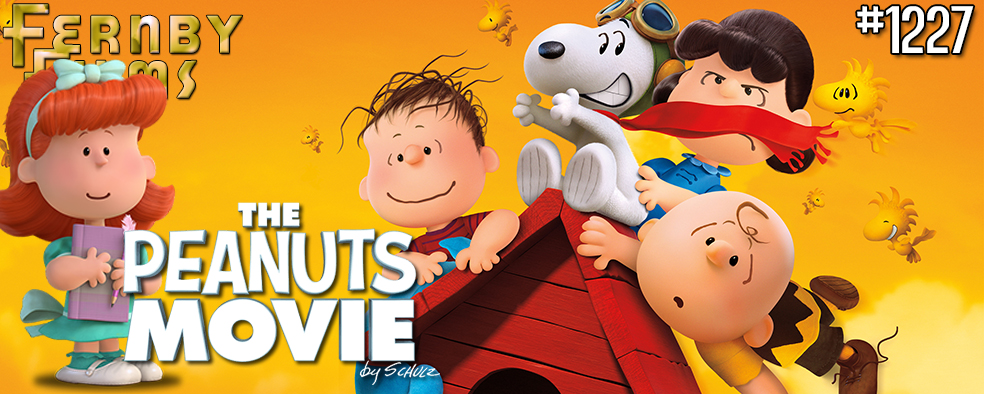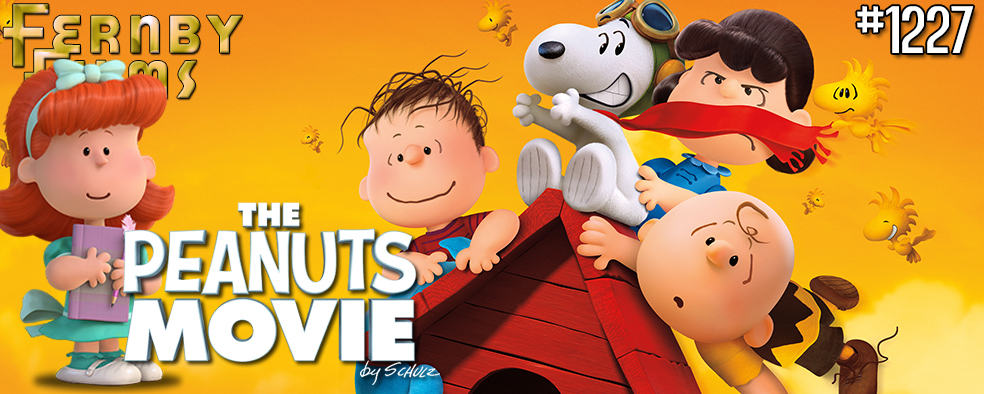 Director :   Steve Martino
Year Of Release :   2015
Principal Cast :  Voices of Noah Schnapp, Bill Melendez, Hadley Belle Miller, Alex Garfin, Mariel Sheets, Francesca Angelucci Capaldi, Kristen Chenowyth, Venus Omega Schultheis, Rebecca Bloom, AJ Teece, Marelik "Mar Mar" Walker, William Wunsch, Madisyn Shipman, Anastasia Bredikhina, Micha Revelli, Noah Johnson.
Approx Running Time :   88 Minutes
Synopsis:   Snoopy embarks upon his greatest mission as he and his team take to the skies to pursue their arch-nemesis, while his best pal Charlie Brown begins his own epic quest back home to win the love of his life.
******
Breezy, fluffy modern animated take on Charles M Shulz's eponymous comic-strip characters, The Peanuts Movie is both whimsy and fantasy all in one syrupy dollop of simplicity. Whether you're a fan of the Peanuts gang or – like me – not, The Peanuts Movie is not only a great way to enter into Schulz' world, but a terrific film in and of its own accord. Charlie Brown's perennial failures and the supporting cast's knowing personalities work to make this as slick and snark-free modern film as is possible while maintaining the sensibilities of the original comic-strip, to say nothing of the original animated holiday specials from the mid-60's, including A Charlie Brown Christmas, one of the most popular animated television programmes of all time.
A back-to-basics plot sees Charlie Brown (Noah Schnapp) arrive at school to find he has a new classmate, The Little Red-Haired Girl (Francesca Capaldi), and immediately becomes infatuated with her. Although facing the fact that his constant failures in life will prevent her from even noticing him, Charlie Brown embarks on a mission to become "popular" and "confident" – thanks to the exhortations of Lucy (Haley Belle Miller). With his dog Snoopy (archival voice by Bill Melendez) also trying to obtain the affections of a female counterpart in Mimi (Kristen Chenoweyth), Charlie finds that the secret to success in love may not lie in being somebody you aren't, but in simply being yourself.
If you could define a movie with a single word, The Peanuts Movie could be done simply with "uncomplicated". As effective as its coming-of-age subtext is, and its largely playful narrative hurdles about overcoming fears and failures, The Peanuts Movie is a just a pleasant, undemanding, altogether joyous cinematic experience. It's a breath of fresh air in a world saturated by pop-culture mandates, meta-referential humour and franchise/cross-over world-building that has brought with it a sense of resigned overkill. The elegant freedom The Peanuts Movie has about itself is pleasing to those of us hoping for more benign fare is breathtakingly gorgeous, from the cool animated style by Blue Sky Studios (the team behind the Ice Age franchise) to the delightful voice cast and the seemingly hodge-podge plot.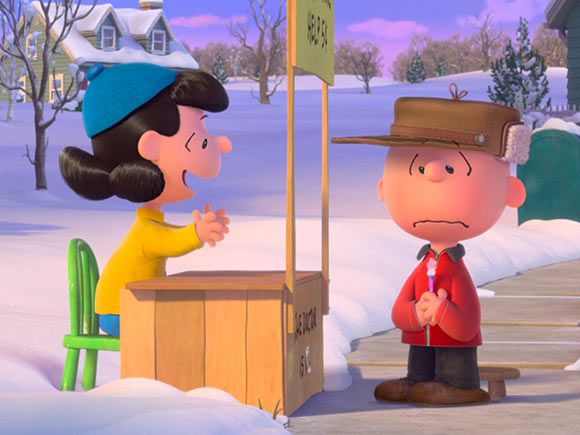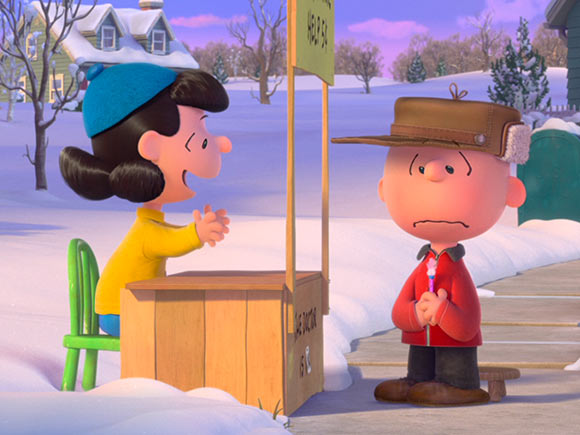 At the core of the film, as with most, are the characters, led by Charlie Brown, Schulz' prototypically Everyman schoolboy, surrounded as always by the gamut of archetypal small-town characters. Lucy, the obnoxious, opinionated loudmouth, her brother Linus and his security issues, Charlie's adoring sister Sally, and my personal favourites in Marcy and Pig-Pen, all comprise the Peanuts Gang (there are others, of course, but those are the ones I remember) and have become pop-culture icons in their home country of America. I was never a big fan of Charlie Brown and his antics, not through my childhood reading the funny pages of the local newspaper or the altogether brief popularity of the television specials on local broadcast, nor through any number of collected editions my parents or extended family would have littered about their houses. No, Charlie Brown actually annoyed me.
So I take it as a terrific job that director Steve Martino, who took nearly a decade to get this film made, has crafted a film that touches on all kinds of resonant personal foibles and flaws, all manner of human frailties, and any number of embarrassing scenarios for Brown and the gang to partake in – reflecting back I can see some of myself in Charlie Brown to a degree, and I guess that's where his enduring popularity stems from, so it's only natural for us to empathise with the character and appreciate his struggles and journey through the movie. The Little Red Haired Girl is Charlie's iconic love-interest (although to my knowledge never seen "on screen" in the comic-strip version before) and as the unrequited centre of his affections, provokes the kinds of grand human feelings and sense of attainment we've all encountered in our own lives. Much of the film revolves around this, which Charlie Brown alternatively becoming the town genius when he's not the town chump, and finding himself having to confront his deepest fears in order to "win" her attention.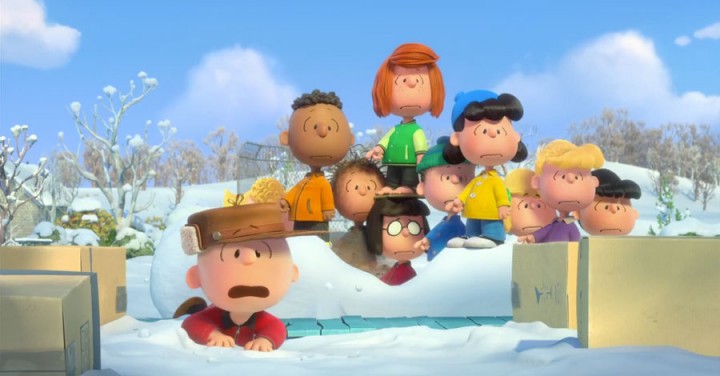 Parallel to this are the antics of Snoopy and his little birdy friend Woodstock, who are given voice through archival recordings of the late, legendary voice artist (and director) Bill Melendez. Snoopy's predisposition to think himself a World War I flying ace, chasing down the infamous Red Baron (there's a song about that somewhere, isn't there?) and Woodstock's career as his accomplice have become synonymous with slapstick and farce, the kind of Calvin & Hobbes-style imaginative fantasmagorica used to project a larger idealized version of oneself using this contrast as a humorous counterpoint to the main narrative. Again, I never really found Snoopy a terribly compelling character (although using his kennel as an airplane was kinda kooky-cool) but here both he and Woodstock act as circuit breakers to the main story's set-piece style workings.
There's plenty to enjoy with The Peanuts Movie, and I say that as somebody who comes to this film as a non-fan in every sense, so you know if I enjoyed it, it's a good film. Although it doesn't tax the intellect beyond enjoying a rose-coloured revelling in childhood fondness, and is absurdist, realist and fantastical in the most convulsive manner possible, The Peanuts Movie will entertain in its own charming, unassuming manner. Young kids will enjoy the pretty colours and the subject matter of choice, particularly if they're of a similar age to the gang here, while adults who've grown up with, or at least know about, Charlie Brown et al will find the film a sweet little sidebar to your typical cinematic viewing. With an aesthetic that feels like being shushed at a library, The Peanuts Movie is the kind of film you love to watch that offers an easy, relaxed escape from routine and a saccharine, sweetly tuned love-letter to Schulz' classic characters.
Related articles
Who wrote this?